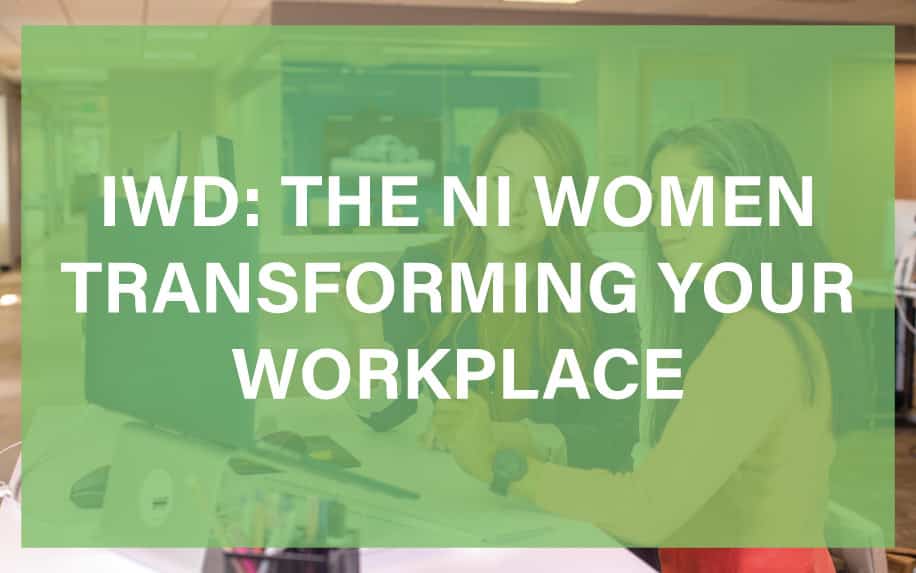 With one of our favourite dates on the calendar coming up, we want to shine a light on the women who are revolutionising the business world. This International Women's Day, sit back and be inspired by NI's best and boldest.
Here at ProfileTree, we've been lucky to host some truly inspirational women in our award-winning Business Leader series. As a tribute to those who are championing women in business – we've selected some entrepreneurs who are committed to transforming your workplace wellbeing. Enjoy the videos, and don't forget to like, subscribe and share!
Leigh Carey
We sat down with mental health expert Leigh Carey to explore the vital subject of emotional wellbeing at work.
Executive Director of the Hummingbird Project, Leigh's organisation works with people to recover and improve their resilience towards mental health.
Leigh talks about her experiences before joining the Hummingbird Project, this mental health advocate argues that when it comes to workplace wellbeing, employers should practice what they preach.
Kathryn Thompson
Early last year we were lucky to interview Kathryn Thompson, author of 'The Warrior Within – Finding Strength in Life's Biggest Struggles'.
An acclaimed life coach, Kathryn talks us through her approach to confidence, self-esteem and life goals, facing challenges with true resilience.
She specialises in helping her clients through the "rebuild" stage of their lives, tackling the societal stigma around mental health. Throughout all of her work, Kathryn continuously poses the question: what do you want from your life?
Claire Loftus
Leadership, employee engagement and working culture have emerged as huge issues, across all areas of industry. But what is the secret to creating a happier workplace? We sat down with employee engagement specialist Claire Loftus to hear her insights into unlocking the potential of team members in a business.
Claire is the Director of Evolve, a consultancy based around HR and employee engagement. According to the engagement specialist, a positive working culture makes a strong case for
Vivian McKinnon
"Health is the goal, wellness is the way to achieve it". This is the core message of Vivian McKinnon, founder of Hydro-Ease. Vivian advocates for a unique approach to wellness: flotation.
Explaining that flotation can be a 'mental health intervention', and not just a spa treatment, Vivian was inspired to think creatively about how it could be promoted more fully.
In her current role, Vivian works with workplaces and survivors of trauma across the country to improve their wellbeing.
Bridgeen Rea-Kaya
For Bridgeen Rea-Kaya, practising mindfulness and self-compassion is the key to workplace wellbeing.
Bridgeen, wellbeing expert and founder of Immeasurable Minds has dedicated her life's work to combatting stress through learning to love one's self.
Her standard, secular definition of mindfulness is focussed on empowering the individual, giving them the tools and coping mechanisms to truly master mindful self-compassion.
We've loved putting together this list, and we can't wait to host more inspirational women in the world of business. Get in touch with the team at ProfileTree today to tell your business story. Is there a woman from your company or organisation championing different ways of working? Share the love in the comments!