Free mind mapping software is becoming more of essentiality for running a business today. The overflow of Big Data that daunts us in any business activity we undertake needs something to manage it. Most of the time, our minds are incapable of single-handedly doing that.
We need some outside interference. In trying to keep up with the flurry of ideas that stream into our minds every day, sometimes while we are occupied with other activities, we end up with thickets of ambiguous and incomplete thoughts that we can't put into action. That is when mind-mapping software comes in handy.
What Is Mind Mapping Software?
Mind-mapping tools' primary job is to enable you to put your scattered thoughts and business schedules (e.g., your content schedules) into neat flowcharts or diagrams that you can easily read later. They are more advanced now, though. The later versions of the typical free mind-mapping software were developed so as to put these ideas into concepts that can be easily understood by your team. That brings out a whole other level of productivity from brainstorming sessions. It works wonders. Putting ideas into a vivid visual interface has proven to be the most effective approach to brainstorming.
Fortunately for everyone in need of such tools, not all of them will cost you money. There is free mind mapping software out there. The features of some free mind mapping software are also quite useful for use on a small scale. It is a good way to try out the concept first and see how it works out for you before committing any payments to it. You might even find yourself with no need for paid mind mapping software at all.
Free Mind Mapping Software
Here are three brands of mind mapping freeware that you might find appealing.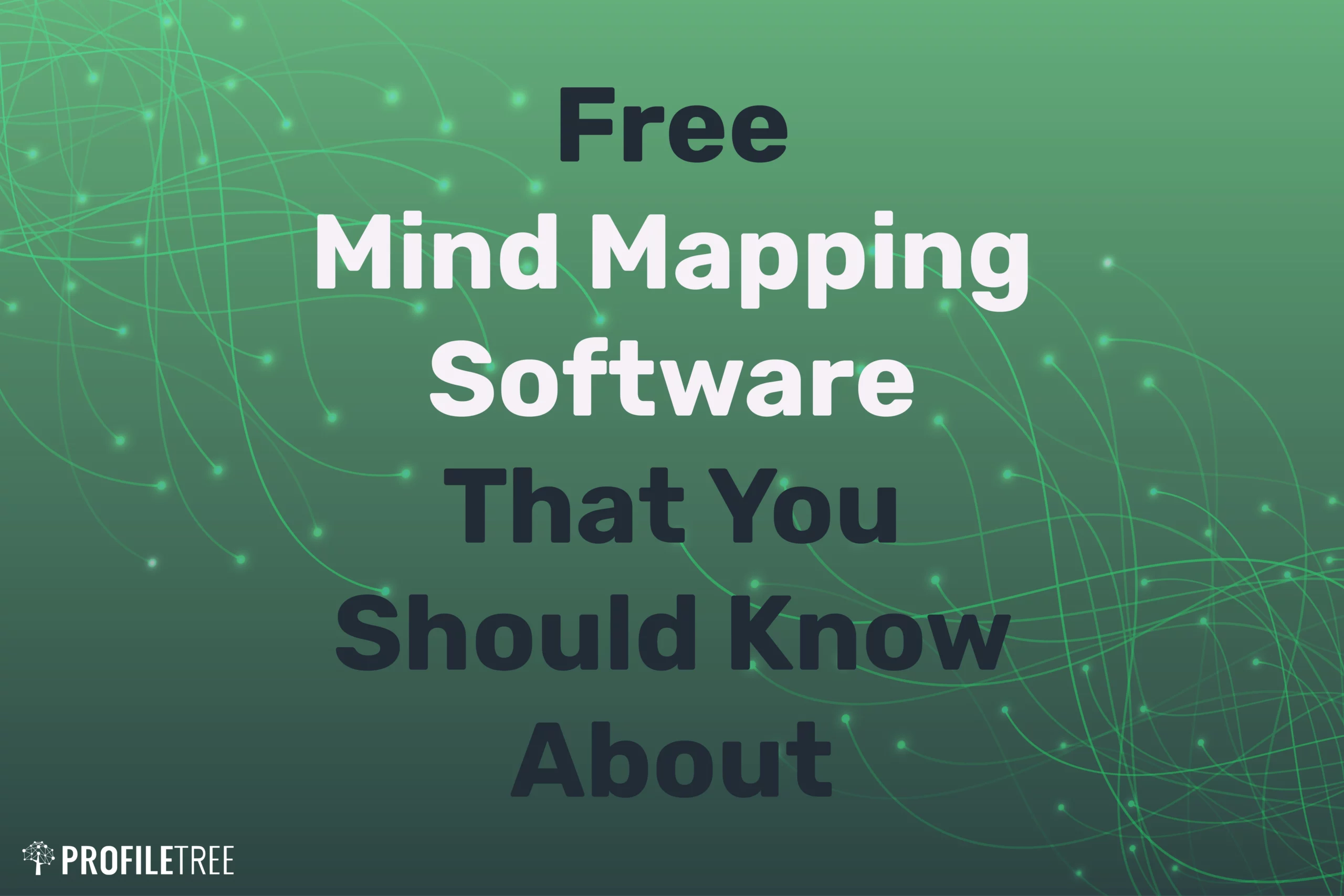 Coggle
We should appreciate the existence of applications like Coggle. Since it started, it has maintained a 100% free plan that you can use for as long as you wish. That is side to side with its paid plans ($5 and $8 per month) which offer more features. The free version is quite enough for most people's usage, though. It allows you to draw out limitless mind maps like the one in the picture below.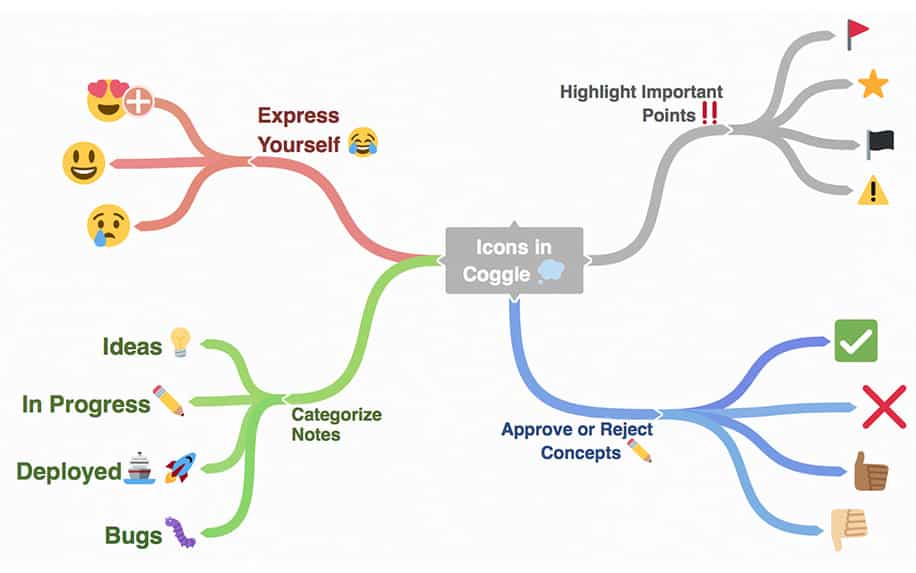 The maps are quite colourful and easy to trace as you can see. You can also add an unlimited amount of images to your maps, making them more presentable. That goes well with another feature Coggle offers. It allows you to create presentations with these mind maps. Although free mind mapping software is usually designed for personal use only, that last feature makes Coggle usable in a team setting, too. You can let your team in on the ideas floating around in your head.
Other Features:
Allows you to write notes on individual branches on your map.
You can invite team members to collaborate with you on a map.
The ability to view the history of your map to get to know when entries changes were made and who made them.
There is a messaging and real-time chat platform so you can contact those collaborating with you.
Downloading mind maps in different formats, like PDF, PNG, or even text. That is in addition to the standard mind map (.mm) format.
NovaMind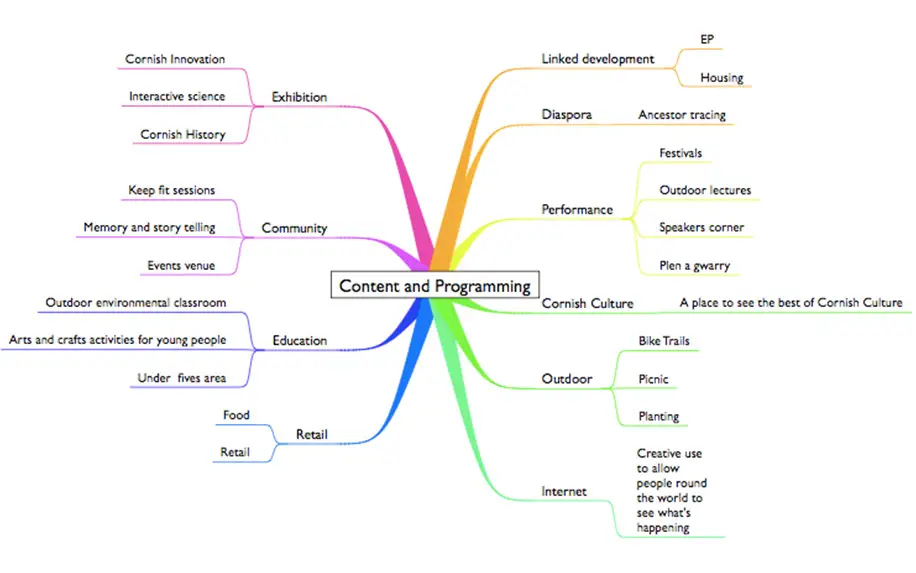 What sets NovaMind apart from other free mind mapping software is that it allows you access through a number of platforms. There are iOS, Mac OS X, Windows, and Android versions of NovaMind. There is also a cloud version that you can access online. NovaMind offers a free Lite version, but there is a catch. The Lite version only allows you up to 25 topics or maps. That might very well cover what you need to do with the software, but if you want to do some intensive work, then you better go with unlimited software like Coggle or else buy the $7/month version of NovaMind.
The platform is more advanced than most free mind mapping software, though. Starting off, you get a demo tutorial to give you a comprehensive and practical understanding of how to use it. As you go along with the tutorial, you get to create your first demo mind map. The application's layout engine also allows you the ability to design maps faster than you would elsewhere without any mess arising. The most notable problem with the free version of NovaMind is that it does not allow you to download in different formats like Coggle.
Other Features:
You can save up to 10 NovaMind maps on the software's cloud database.
Public sharing of documents.
Visual tools like themes and images to decorate your mind maps with.
You can add notes and external links.
Blumind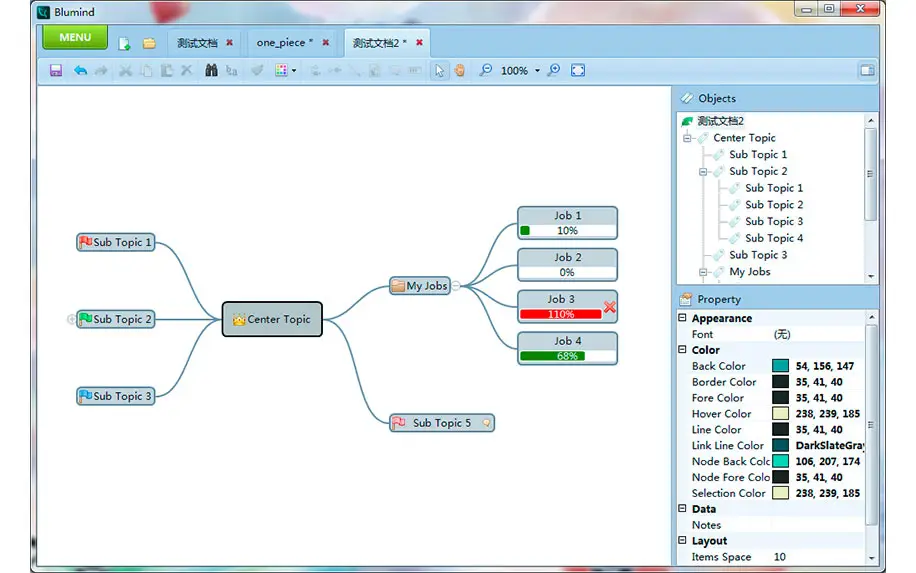 A lot of people recommend Blumind for a good mind mapping tool. Blumind actually does more than just mind mapping. It is more of a data management platform with a mind mapping tool as one of its features. Blumind is completely free, too, but it is only available for Windows. It is not the best mind mapping freeware in terms of visual tools. Perhaps NovaMind would beat it in that respect. It does have some colourful themes, though. But Blumind has the absolute edge when it comes to portability. The download of maps does not exceed 1MB per map, and it allows you to download in various formats.
The importation and exportation of data are extremely simple on Blumind, too. For example, you can import data from Excel spreadsheets. Other than the mind maps, the software enables you to make organizational and logic charts, as well as tree diagrams. The interface for each of these functions is pretty user-friendly.
Other Features:
Allows a large number of export formats, including almost every image format.
Includes an internal timer.
Enables you to write notes and add icons as you please.
Has a progress bar for you to keep track of your work.
Supports 15 languages (Thai, Indonesian, Turkish, Korean, Hindi, Russian, Arabic, Japanese, Chinese, Italian, German, French, Portuguese, and Spanish).
These are the ones most recommended names in mind mapping freeware at the time. They offer you fairly practical features and the limits on their free packages are not that tight. There's other free mind mapping software out there that you can try out. Here are a few other names:
Visual Understanding Environment (VUE) – Available for Windows, Linux and Mac OS X
Sketchboard – Available on Web, and Google Chrome
Text2Mindmap – Web version only
MindMapple – Available for Windows, iOS, and Mac