Here at Amazing Food & Drink, we love taking any excuse to sit down to talk about those all-important topics: snacks. We had the opportunity to do just that in the most recent episode of our series, sitting down with Jonathan and Andy Laverty, directors of snack company Wolf & Woodsman. We chat to two out of the three partners involved in the project, discussing the trials, tribulations and taste sensations behind their sweet potato crisp company. Grab a packet, tune in and check it out!

We are joined by siblings Jonathan and Andy – brothers, friends and two of the main minds behind Wolf & Woodsman (a third partner, David Knowles, unfortunately can't join us in the studio). For these two brothers – two out of a sibling trio of triplets – an entrepreneurial spirit has always been there. It began with childhood schemes to earn more pocket money, and this developed into a fruitful business relationship between the pair in adult life. This was a spirit nurtured in the pair by their mother, owner of a Markethill-based homeware store and a nearby restaurant.

The brothers' passion for business fused with a passion for fitness, and they soon embarked on a business venture together, opening a busy independent gym. "The cogs really started spinning with the gym, and eventually it began to run itself. We reached the point where we wanted to start something else, something new. We wanted a product that we could sell to people, and we wanted a business that could grow sustainably," says Andy. However, when the brothers cast their memories back, Jonathan ultimately claims the glory for coining the idea behind their sweet potato crisp brand.

Jonathan reflects back to when the brothers were spending time in Newcastle, meeting and working with other fitness brands including Icon Fitness. "We realised that the guy behind Icon Fitness was just like us – he couldn't have been any older than 25. He was shipping goods online, and this originally got us onto the idea. Everyone loves crisps, and sweet potato was really on the rise at that particular time. We watched tutorial videos, made some at home in our oven," remembers Jonathan.

Both brothers agree that this initial stage could, at times, be quite frustrating and time consuming. Attempts at getting the recipe right took hundreds of attempts, with the brothers initially pleased to get one good crisp out of an entire box. "You'd make about six batches, and after you'd picked out the good ones you'd be lucky to have one packet," laughhs Jonathan. The brothers attempted to bake the crisp as a healthier alternative, before acknowledging that there were too many obstacles to doing this properly. They then decided to go for fried crisps, before Innovation Vouchers from Invest NI gave the entrepreneurs time and space to properly develop the product.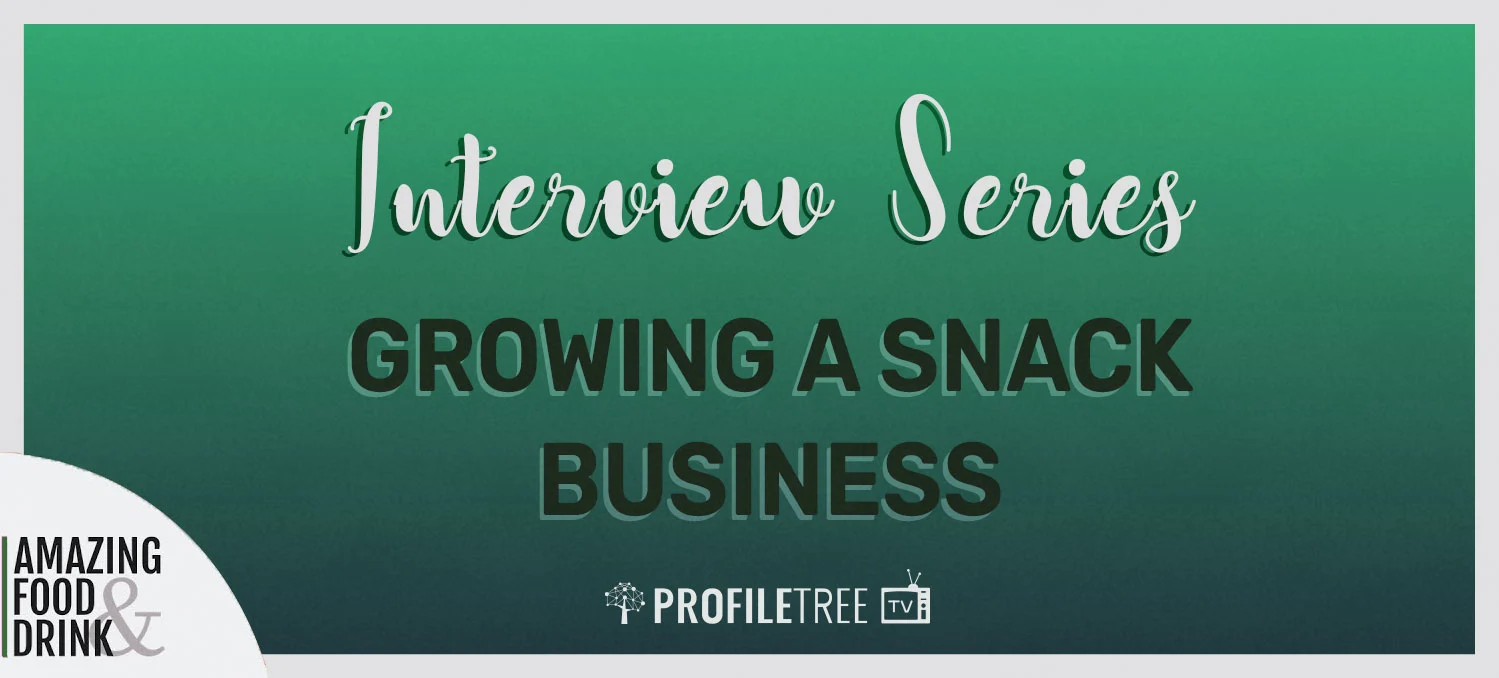 After nearly two years of perfection and development, the business was ready to launch with its shelf-ready product. "We never set out to be a health product – we just wanted to make a tasty crisp," admit the brothers. With their product, they appear to have done just that. However, the brains behind Wolf & Woodsman aren't satisfied with staying where they are. Indeed, they hope that their crisps form the first member of a large family of snack products. Notably, the brothers are even open to the idea of launching a drink product.

The logic behind creating a tasty sweet potato product is obvious. But what of the name and the brand's logo? According to the brothers, opting for a wolf was a carefully considered choice. "We knew we wanted an animal to represent our brand, and we wanted something that could fit in with the gym as well. We wanted something that wasn't too masculine or too feminine. Plus, wolves work in packs, and they're pretty sleek," says Andy. "We've paired this up with the fact that we leave our skins on, giving that really unique and rugged feel. Eventually, we hope to build our whole brand around this vibe" he adds.

For the team at Wolf & Woodsman, marketing their product has primarily involved a joint effort on social media. "We are rubbish at it, but we try our best," they laugh. "We are just a group of normal guys following an idea, charting the highs and lows of our journey. Bigger companies tend to be faceless, and that really isn't what we're going for. We're using our small size to our advantage, but like many brands we hope to make it big".

The team also had some success at the Balmoral Show, securing sponsorship from the Ulster Bank. "They asked some businesses to come onboard, and we were straight in there. They even used us for part of their advertising campaign – we were getting texts from people to tell us they saw us on a billboard over Larne! It was a bit strange, but also really cool that it happened – we are small, after all," remembers Jonathan. For the brothers, this experience really helped to open the door to more opportunities.

"Feedback was great, and we sold about 700 bags," adds Andy. "We even had a touching example of a wee lad who saw our stall. He said he had been looking for us for ages after trying our crisps, so that meant a lot. On the other hand we had a little old woman who was raging that we weren't Tayto. You can't please everyone!" laughs Andy.

Wolf & Woodsman crisps can be found at selected establishments across Northern Ireland and the Republic of Ireland. Fans will also be excited to know that the brand is currently seeking to expand its offering to shop-shelves across the country, and we can't wait to stock up. The team's tasty journey can be followed via their official website, as well as Facebook, Instagram and Snapchat.

Amazing Food & Drink is a sub-brand of ProfileTree, a Belfast-based content marketing agency specialising in web design, web development and digital strategy. To tell the story of your food business or to transform your business online, get in touch with the team today.