This week, as part of our Business Leaders series, ProfileTree Director Michelle Connolly explores the hospitality industry in Northern Ireland.
This episode features Ruth Chocron, owner of Titanic Guest, a boutique bed and breakfast in east Belfast. In the interview, they discuss how the Argentinian fashion designer found her way to Belfast, and built her business from the ground up.
The pair also chat about the ever-evolving industry, the challenges of establishing a business, Belfast's rich history and what makes Titanic Guest stand out from the rest.
Check out the full interview below, and read on for the highlights.
From Fashion Design to Boutique B&B: Ruth's Success Story
Ruth's story is unlike any other. Having started her career in her hometown of Argentina – she never expected to be where she is now.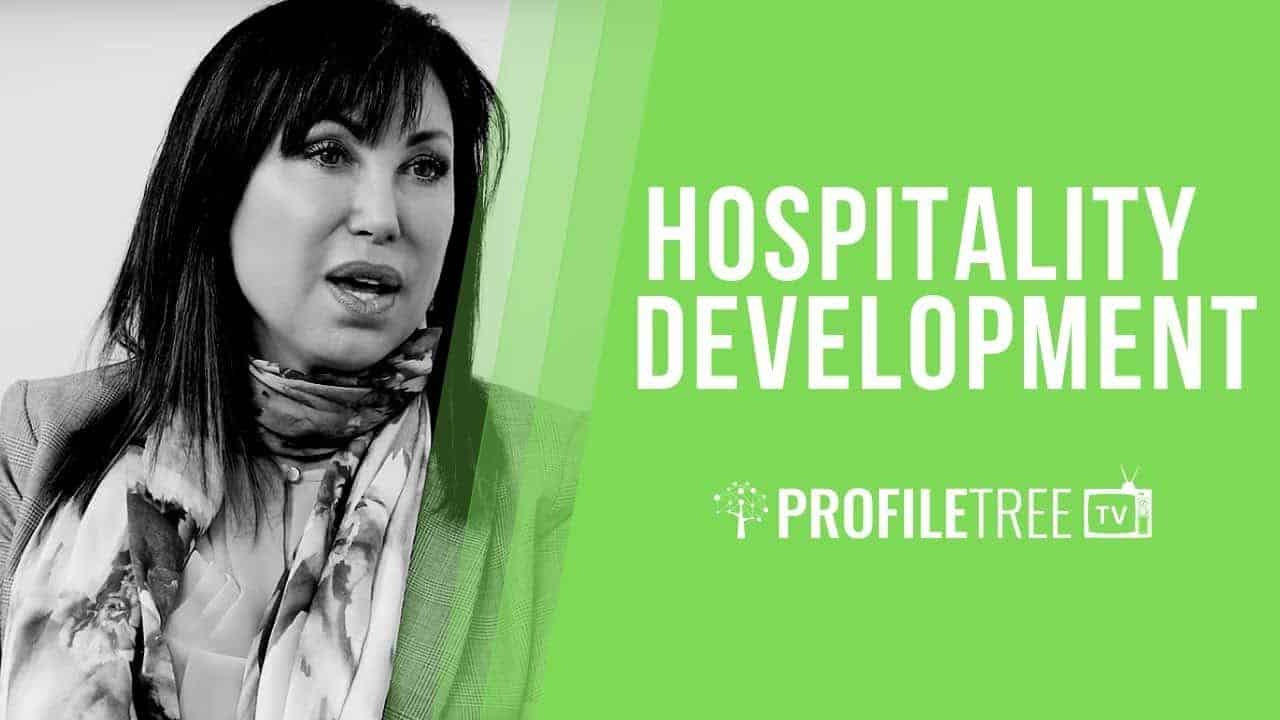 "I started my career as a fashion designer in Argentina, my home country. I worked 20 years in the fashion industry, thinking that would be me forever.
"But after a change in the economy in Argentina, I moved to New Jersey in America. I worked in international marketing, where I travelled a lot and saw more of the world."
Having found her passion for travel, she then got the itch for exploring new places. After moving to London, she soon became tired of the hustle and bustle and decided to change things up by moving to Belfast.
"I decided I wanted to do something more quiet, and move to a more quiet place to start my new full-time career for the rest of my life.
"I wanted to move somewhere compact and up-and-coming. I then discovered that Belfast was very left behind compared to property in the rest of the UK – so I moved six years ago."
Originally, Ruth moved to Belfast to work in property development after seeing a gap in the market when comparing Belfast to London.
"It was very exciting, but very slow compared to everywhere else.
"I bought a house in east Belfast, and chose it as my market area. It was a very beautiful house, on a very beautiful street. So I wondered how attractive it would be to international travellers. I could see it from a tourist point of view.
"I could see it being a success, so I put aside my property development business and went into the hospitality business instead."
After this career change, Ruth embarked on establishing Titanic Guest, a boutique B&B situated on Templemore Avenue, closeby to Belfast city centre's many amenities.
Speaking of why she chose to take this huge leap, Ruth said it was the perfect way to merge her passions: culture, design and people.
"The hospitality business has many areas. It is very intense and very absorbent – and I like it. It is a people business, and I love to know different cultures and different people.
"Having this place, put me close to people that come from around the world."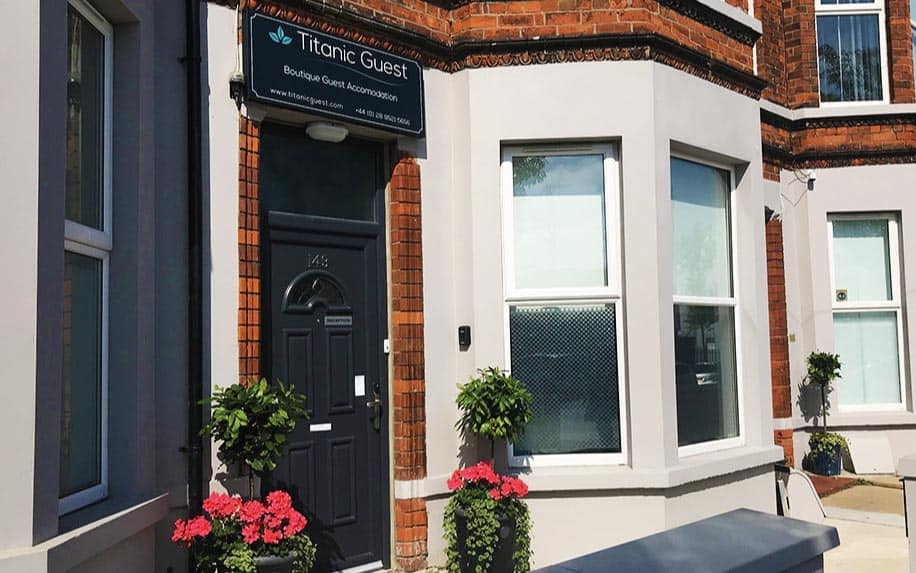 Challenges in the Hospitality Industry
When starting up any business, entrepreneurs can expect fallbacks and hardships throughout their journey.
But, having jumped into a whole new industry with nothing but a new-found interest, Ruth emphasises that her successes have not come without struggles.
"There were many challenges. Starting a completely new business where you need to think about all the different areas like marketing, relations, HR – you have to know everything and do everything properly."
Having to learn everything from scratch, Ruth says there was only one thing that got her through the initial stages of starting up her business – and that was common sense.
"The only thing I could use from all my experiences was common sense. That got me through many hard decisions. I had to be a builder, an architect, a tourist advisor – you have to become an expert in everything."
Ruth tells us how being well-travelled also helped her set goals and expectations of what she wanted to achieve.
"Being a guest is so easy. I always was a guest travelling the world, it was fantastic.
"Being the host is a completely different game. You have to do a lot of things for people not to see anything wrong."
Another challenge Ruth faces daily is competition. However, her attitude towards competition is that it is a necessity in business to constantly adapt and improve.
"The market is also tremendously competitive. There are many others like mine. Also, when something is successful, everyone jumps on it.
"Competition never scares me. It's good because it makes you better. We have to do better marketing, decorations, customer service – to find really sharp unique selling points. Without this, we would not improve."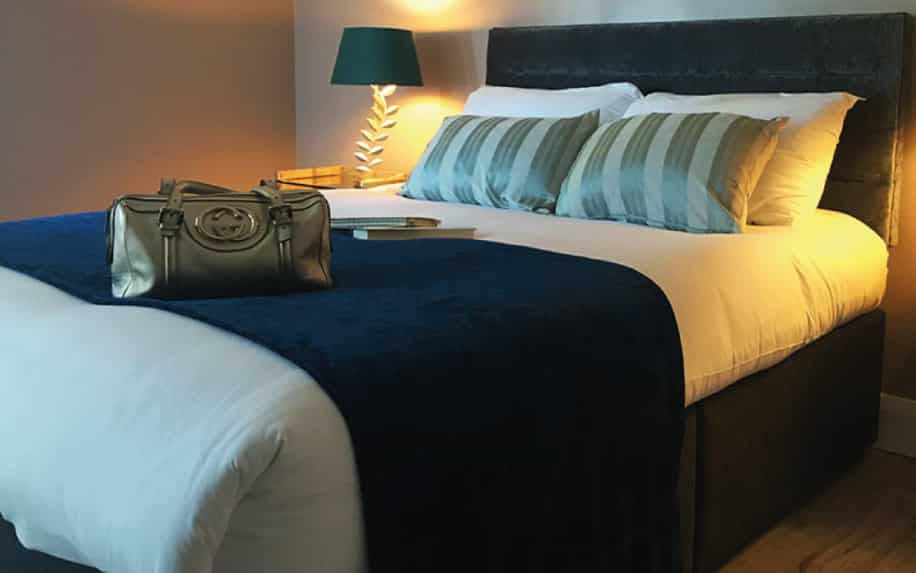 Unique Selling Point: Boutique vs Chain
When comparing between chain hotels and boutique guest houses, Ruth says there is one key difference that sets them worlds apart.
"I did a lot of research on this. Being a well-travelled person myself and having worked in the fashion industry, I had a very good idea about what people look for – and that's personalisation."
"You can find everything in a big chain, but many people look for small places with character, interesting design and more personalised attention."
When discussing attention, Ruth states how attention needs to be at the focus of everything. Whether it be customer service, culinary skills and even decoration and design.
"Boutique hotels have a lot of attention to detail. It is not one colour everywhere – they are special, carefully considered rooms. People are looking for an experience when they travel, and they want an accommodation that matches every part of the experience."
Hospitality in Northern Ireland
While small compared to the other big cities Ruth is used to – she says hospitality in Northern Ireland is booming.
"One in 20 jobs in Northern Ireland is in hospitality. There are many areas where people can start a career and it is in high demand. It is very positive to be in an industry that will always offer jobs in this economic market."
In Ruth's experience of working in the travel and tourism industry, Belfast is great for offering a complete experience package to tourists far and near. Especially when it comes to concerts.
"What makes Belfast unique is concerts.
"I have people from London or other places in the UK who come to Belfast to see a concert because the tickets are cheaper. They travel and stay here for the same money they pay for the same ticket in London. They get better value as they get a full experience. It is funny how people discover this place and make memories here."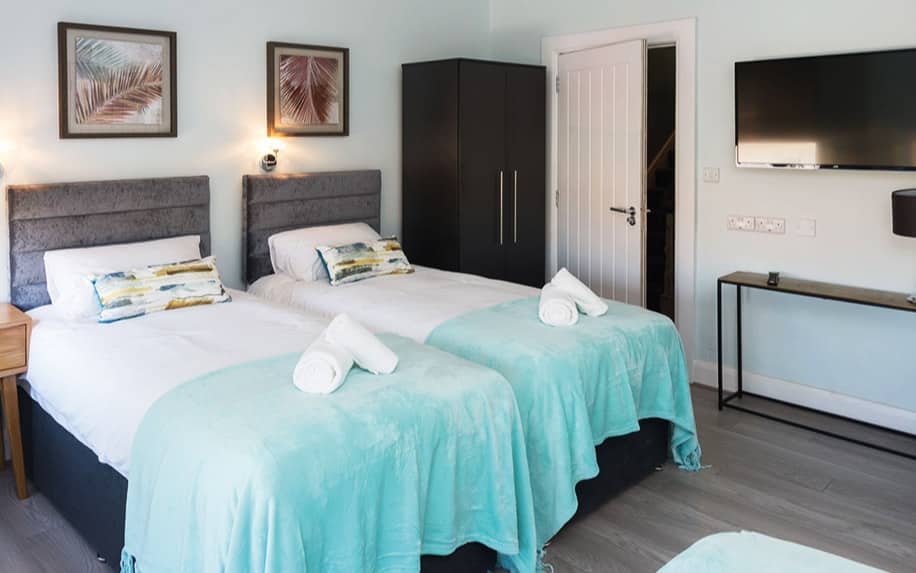 What's Next for Titanic Guest?
Being a boutique bed and breakfast, attention is always focused on refining and improving to stand out compared to big chains.
However, Ruth is always looking at the bigger picture, and is constantly investing in making Titanic Guest as versatile as possible.
"We have just finished an extension so we will soon have 15 unique, individually decorated rooms – all of them to the best standard.
"Soon we will also be able to offer a room for small gatherings and events too."
Ruth's vision for Titanic Guest is to offer not only nice accommodation, but also an experience for her clientele's diverse needs.
"We have such a big spectrum of people. There are a lot of companies in east Belfast that do not have a really nice place to bring people – whether it be for meetings or conventions.
"For example, a woman booked all of our rooms for her family coming from different parts of the world for her wedding so they can be close to her.
"We are very happy to be able to offer this kind of service to people in the area as well as far away."
To find out more about Ruth's love of Northern Irish history and more insights from the hospitality industry, you can watch our full ProfileTree TV interview.
You can also visit Titanic Guest to see more of what Ruth's business has to offer.
Become a Part of Our Business Leaders Series
Interested in featuring on our Business Leaders series? In our acclaimed series, we share amazing advice, tips and stories from business owners, managers and senior leaders.
From growing your business to looking after your staff, new industry insights and innovative ideas – we cover everything to inspire professionals across all sectors. If you want to become a part of it, simply drop us a message.