The outbreak of the Covid-19 pandemic has transformed life for workers and business leaders across the world, with lockdown restrictions continuing to keep office doors closed. Remote working has become the new normal, and the question of strong and effective telecommunications in business has never been more relevant. We discuss this and more with Paul Hogan, Managing Director at Synctive. Check out the full interview above and don't forget to like, share and subscribe!
Like many successful entrepreneurs, Paul Hogan followed a path in life that was totally unrelated to the business he would eventually set up. Born and raised in Solihull, Birmingham, Hogan moved to Ireland with his family at the age of 15, where we worked as a factory-based toolmaker for two years before enrolling in the study of art and design. After studying for three years in Athlone, Paul became a graphic designer and established his own company in Dublin. Coming to Dublin was a rewarding experience, meeting three like-minded individuals who joined him in establishing BFK, which specialised in graphic design and branding.
Disrupting the Market
However, this didn't mark the end of Paul's delving into the world of business. The players behind BFK set about creating an online alternative for international call top-up cards. "We were successful in this, swapping it all over and approaching businesses rather aggressively. We sold the company last year, and that marked 20 odd years of successful training", recalls the telecommunications expert. He adds that such disruptive technologies normally come in five and 10 year cycles, with new generations constantly arriving at the market – a topic which leads us on to Synctive, Paul's current telecoms business.
Synctive offers broadband services to customers across the Republic of Ireland, allowing its customers to aggregate the very best out of their network. In many cases, Synctive customers will then take a step towards unified communication as a service – the element of Paul's business which he describes as "the sexy part". According to the Managing Director, webcam systems like Zoom, Google Meets and Microsoft Teams represent how our means of communication are starting to evolve. "It's not just a phone call anymore, it goes much deeper than that. It goes into how companies operate , and it's about making these systems work together in the right way."
The outbreak of Covid-19 will change how we live and work, and Paul suggests that whilst this is new to most people, they will now have no choice but to familiarise themselves with these technologies. "Covid has forced technology on us, but for young people nowadays, it was always going down that path. This is something that everyone can get used to if they try", he says", "and you can look at myself and my elderly father as an example – we've communicated the whole time using instant messaging, and it's been great."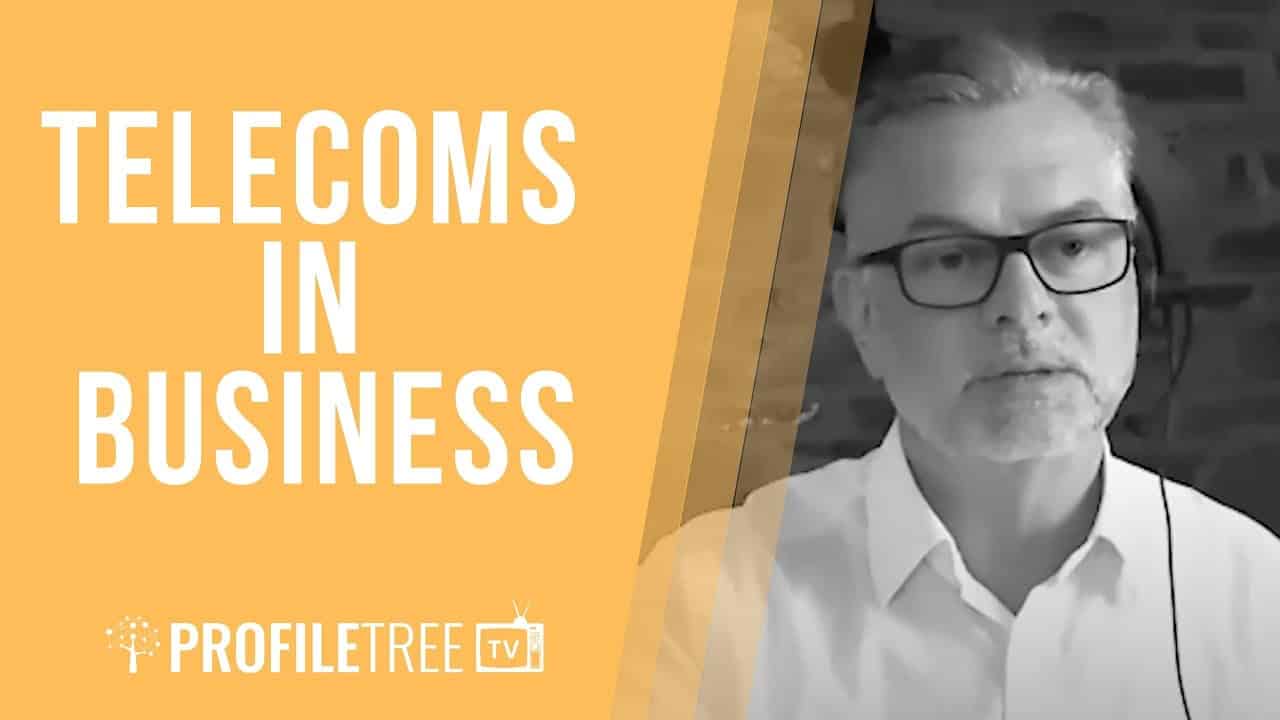 Why You Need Broadband Backup
Moving on with the discussion, Paul highlights some of the challenges that small-to-medium-sized businesses tend to face around broadband and telecommunications. "The most important thing here is to not get caught out by it. If your broadband is gone, you're gone until it comes back. The key here is to have a minimum of two connections, and not just one," he shares. "You might have your main network supplying broadband through the front door. But then you might have a wireless one as a secondary backup connection. This is where our business comes in – we can aggregate these connections so you can get the very best out of both of them."
The current crisis has forced companies to adapt to remote working. However, Paul suggests that when we do emerge from the pandemic, many remote working patterns will remain in place. "Research proves that you get another day and a half out of a remote worker compared to having them in an office. Another important point to remember is not to have too many applications," he warns. "It becomes a death by app, and that's why centralising things under one platform has so many benefits."
The Managing Director highlights that the outbreak of Covid-19 will hasten the global workforces move away from private cloud services on premises: "Telecoms made most of their money with these contracts. They're afraid of the concept of a public cloud. It has more security than you'll ever need from an enterprise point of view".
Paul does admit, however, that remote working does have its disadvantages. "Loneliness is a big one," he explains. "There's no water cooler moment, and there's not much opportunity for people to get out and about. That's certainly a disadvantage – mental health is already challenged by Covid, and remote working could exacerbate these issues. Then there's looking after kids – it's very, very different," he adds. But how has the pandemic affected his own business?
A silver-lining of the outbreak is that international business for Synctive is at an all-time high. "It doesn't matter where you're doing business – we are all having the same challenges. Businesses are trying to save costs, and unified communications as a service can really help in this regard. It's only going to scale and get bigger.
"At the minute, we're really focussed on 5G. When it kicks in, we'll need so many more antennas hanging from buildings. This will have a huge impact on how we communicate."
**Those wishing to learn more about Synctive can visit the company's official website. Paul is also available for connection on LinkedIn.**

Our remote interview with Synctive's Paul Hogan joins our award-winning Business Leader series, recently recognised with the Best Content Marketing Award for a Video Series at the inaugural Irish Content Marketing Awards. To pitch your brand to our series or to discover how digital marketing can boost your online presence, get in touch today.