As your business grows, your website needs to grow with it. At some point, this will lead to you needing to migrate your website. If you're not able to do this, you'll quickly encounter a variety of problems.
For example, your current hosting solution might not become unsuitable as your traffic grows. As your business develops, you might also need to migrate your site to take advantage of more advanced technology or security features.
Of course, if you're reading this, you may have already reached this point.
Today we're going to look at the three most common ways to migrate your website. We'll offer a method which suits every ability level, from the experienced site admin to the complete technophone.
But first, let's go back to basics.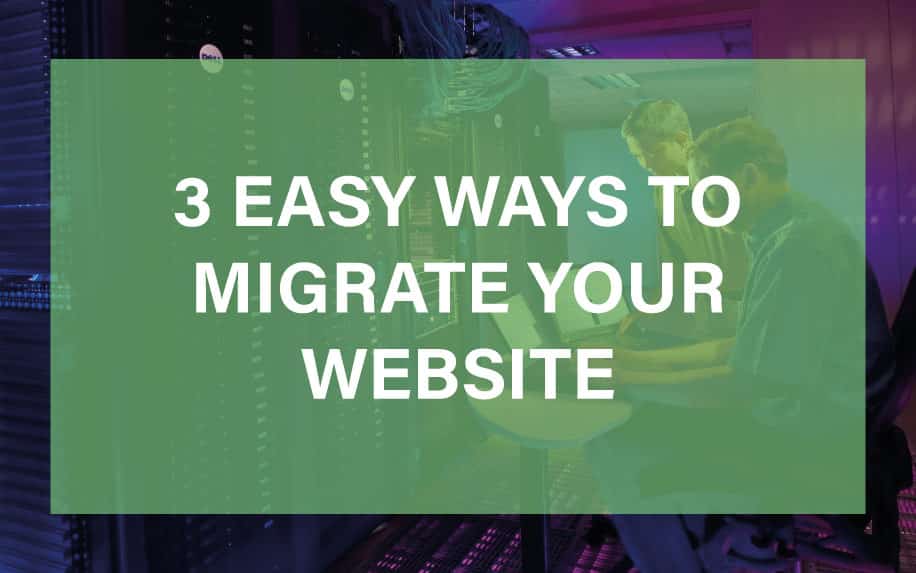 What is a Website Migration?
Migration is when your site undergoes fundamental changes. This can include:
Moving to a new server,
Changing your domain name,
Moving to a new CMS system,
Changing protocols and top level domains,
Restructuring your site,
Complete redesigns.
This is not the same as simply updating or editing your site. Website migration occurs when the entire site is changed.
Specifically, migration means either moving all of the backend files from your site from one location to another, or deleting these entirely and replacing them with new ones. If you're worried that this seems complex, don't worry. We'll cover how even non-tech specialists can achieve this.
Does Website Migration Carry Any Risks?
In a word, yes. The tricky thing is that no two websites are exactly the same. This means that no two website migrations will be the same either. This means that it's hard to predict exactly how a migration will play out.
The biggest risks relate to traffic.
Specifically, there are countless horror stories of migrations going wrong and completely killing a site's SEO. Typically, this happens because the site owners fail to carry one of the following important ranking factors over to their new site after a migration:
Content,
Metadata,
Domain and page authority,
Internal linking signals.
Poorly carried out migrations can also create issues with:
4XX errors,
Incorrect sitemaps,
Duplicate content,
Directives on parent and child pages,
Mixed content.
If you're unsure what any of these things are, the main thing to understand is that many of them will quickly tank your technical SEO. This will then require a site audit to begin fixing.
Of course, prevention is always better than cure.
Let's look at how to carry out a website migration the right way. Actually, let's look at three ways to do it.
1. Manual Migration Using FTP Upload
FTP stands for file transfer protocol. This is a piece of software which lets you upload files directly to the server where you host your website. The most common is an open source platform called FileZilla.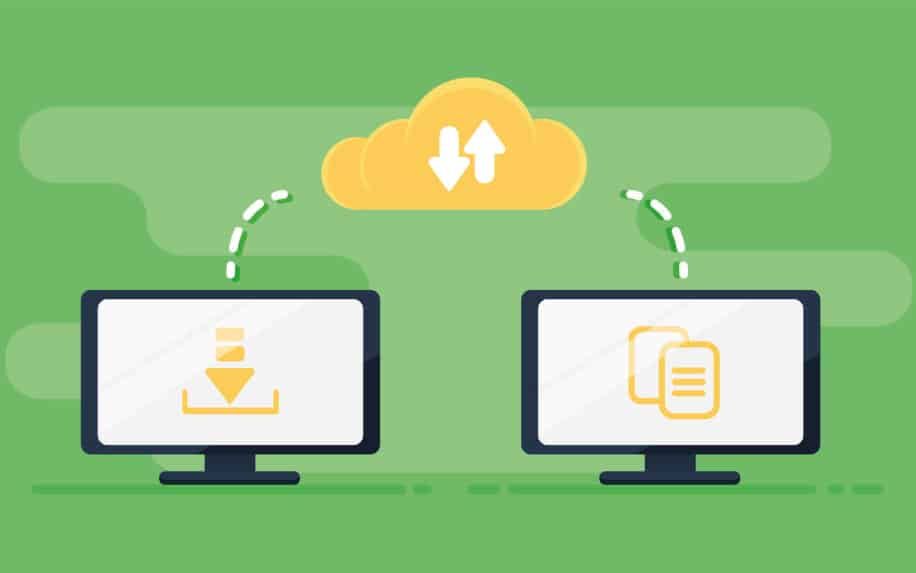 A word of warning, an FTP migration is an involved process, and not to be undertaken lightly.
Specifically, if you want to move your site from one server to another, this involves the following steps:
Make a backup of your old site – If you use CPanel, this can be done under File>Backups. Select Full Backup and download the compressed file via your FTP client.
Move your domain to the new server – This involves changing the DNS settings with whichever site you've used to register your domains. You can get the correct setting from your new website host.
Upload your site to the new server using FTP – Once your domain is live, you can upload your site files to the new server using your FTP client.
Configure your new sitemap – Add an up to date sitemap to your site, designate this in your robots.txt and submit it via Google Search Console to ensure optimum crawlability.
There are additional steps if you wish to add an entirely new website to your new server. For one thing, you'll need to create redirections from the old to new content to ensure users are not presented with 4XX errors.
If you're not comfortable doing this, it's best to follow one of our other methods.
2. Using a Dedicated Website Migration Client
If you have less technical expertise, but you'd still like to carry out a website migration by yourself, there are a number of dedicated tools on the market. However, these are only available to certain types of websites.
For example, WordPress users can use a popular migration tool called Blog Vault to carry out website migrations. Essentially, this is a piece of software which carries out an FTP migration on your behalf.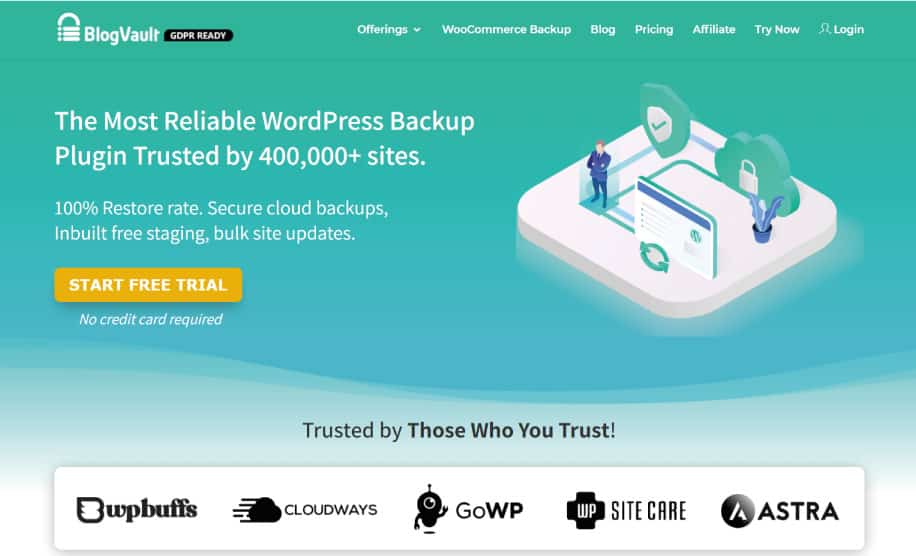 All you have to do is enter the details and your FTP login credentials.
Of course, the drawback is that you won't have the same amount of flexibility as you would if you conducted a manual website migration. In fact, depending on your specific needs, especially in unusual cases. Here, a migration tool like Blog Vault may not be appropriate at all.
So what are you to do if you are unable to conduct a manual migration, but a migration tool isn't right for you?
3. Hiring an Experienced Website Migration Expert
The best thing to do in this case is to engage with experienced web development experts. In fact, this is the safest way to guarantee that your site migration goes smoothly. Different brands will have different goals for their migrations.
Some might be seeking out better lead generation. Others might want to add better functionality to their site. You might even simply be looking for a better deal on your web hosting.
Outsourcing your website migration to specialists will help you to meet these goals. More importantly, experienced developers can put in place procedures and contingency plans which eliminate the SEO risks of website migration.
ProfileTree offer a wide range of website migration, hosting and management services. We're also experts in SEO, CRO and UX. We specialise in creating profitable websites which attract new users and transform them into paying customers. Speak to us today to find out more about how we can help with your next website migration project.