The outbreak of the coronavirus pandemic has forced all of us to reassess how we live, work and spend our money; with businesses across a range of sectors facing closure due to the pandemic's financial impact. With this in mind, ProfileTree's Ciaran Connolly sat down with Michael Weir from Atradius Collections to learn more about their debt collection services, the types of clients they work with and the business support they offer their clients. Check out the full video above and don't forget to subscribe to the Business Leader Series for more industry-leading insights!
Kicking our interview off to a start, Michael Weir begins by sharing some of the fascinating 90-year history behind the Altradius brand. "They specialised in trading credit and sureties, making the world a safer place in general in terms of cash flow and finance," he explains. The collections element of the company was developed in the 1990s, with leaders in the company receiving lots of claims, eventually realising the value in offering their own internal debt collection service. Indeed, whilst the company is a leader in its field, the collections side of the company has emerged as an institution in its own right.
Taking Advantage of a Global Footprint
Michael's current role with Atradius Collections involves partnering companies on a global basis so that they can take advantage of the company's significant industry footprint. He also promotes a range of the company's services, including its first party collection service. "In essence, across 30 offices over the world, we offer a credit management function which outsources your financial function, allowing us to take over with a full range of services. We offer ancillary services like letters and documents, we also offer third party collections, which we describe as amicable collections," he shares.
"In these areas, we can talk the language; we can provide the letters in the language and we can offer debt collection services to any company in the world," he adds. Indeed, by offering truly global coverage, Atradius Collections strive to offer all of their customers the highest levels of competence when it comes to time zone issues, international and cultural problems and language barriers. "We will work 24/7, and we also pledge to work amicably so that it doesn't impact upon your customer base."
How have Atradius Collections established themselves as leaders in the field of credit trading and debt collection? Michael suggests that much of the company's success can be attributed to its commitment to its customers: "Anyone can say this, I realise that. However, by trusting us with your financial function, you can focus on what really matters – growing your business. Long-story short, it's a beautiful function."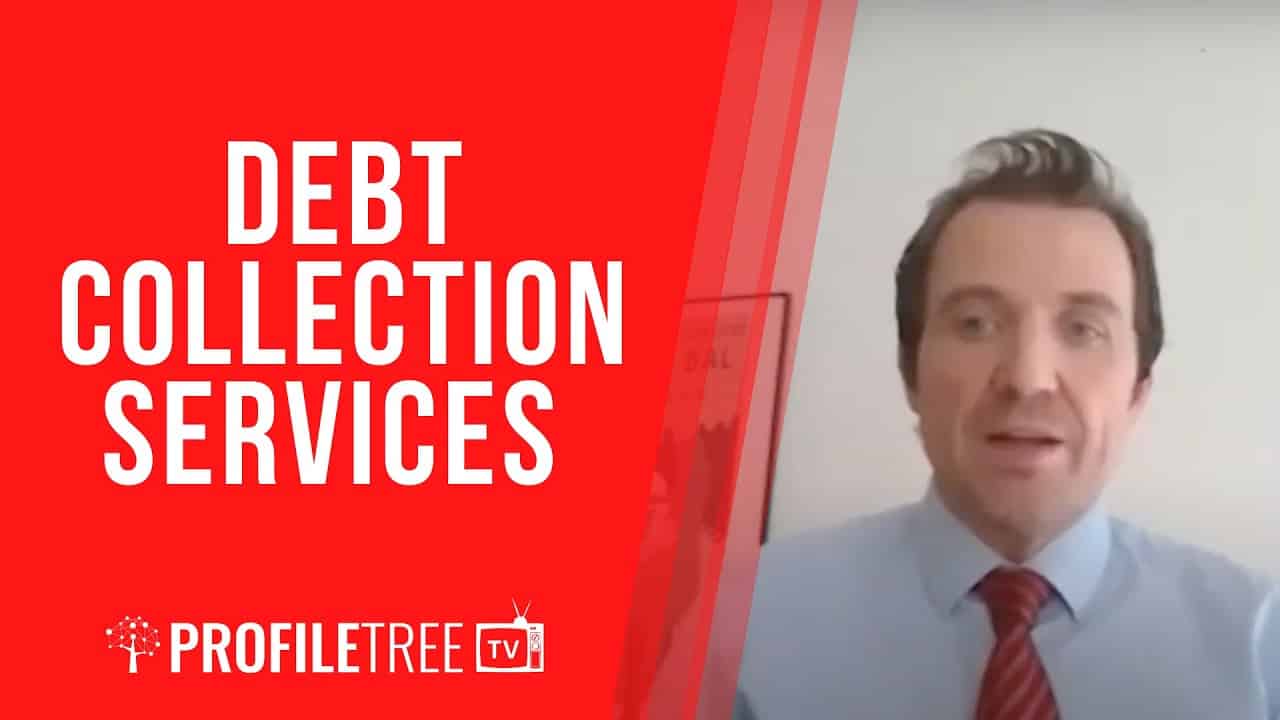 Transforming Finances with a Portal-Based System
The "beautiful function" described by Michael is a portal-based system which allows all Atradius customers to access and manage information via their own dedicated appoints – functionising their finances at the click of a button. This brings immediate benefits to any businesses, and will be particularly relevant in the post-Covid environment of remote working patterns and digitised documents, he predicts.
All fruitful business relationships are built upon foundations of trust and mutual respect – concepts that have become all the more important over recent months. Indeed, the range of services and support mechanisms offered by Atradius are engineered to maintain these levels of trust. "We talk to our customers, identifying where any issues may be. Then we bring our credibility and expertise to that scenario, ensuring that their company is represented right across the board in the language that is most appropriate."
Atradius Collections have operations spreading across all continents. But what is a typical client of the company? Michael highlights that a typical customer would be a business of any size who may be having some kind of difficulty with any element of their financial function. An ideal customer would maybe have a ledger of international contacts, and they might not have that language ability or personnel at hand. With us, they can have all of these expertise and abilities on-tap, knowing that we are there to support them. It's backed up by many customers of a global nature who have realised that they can trust us with these responsibilities."
Indeed, Atradius' stellar reputation is supported by the huge range of support it offers to its clients – an absolute essential for an industry with changing regulations, and differing legislation from country to country. "That reputation is also supported by the variety of literature and knowledge resources that we offer to our clients. There's some wonderful publications that have been put together by their subject's foremost thought leaders," adds Michael.
Atradius' leading position in the market has encouraged a misconception that the brand only deals with corporate giants. "Nothing could be further from the truth", assures Michael. "We cover SMEs of the smallest kind, right through to huge organisations like Microsoft, for example. If you own an SME and you're concerned about payment from your customers or clients, our online payment allows you to upload what you're owed, getting a quotation on how we will go about collecting and how we will charge for the service. This is more geared towards smaller businesses: no job is too small, and that's something we're always keen to remind ourselves of."
**Those wishing to learn more about Atradius Collections and their full range of debt collection and financial management services are invited to do so by visiting the company's official website. Interested parties are also invited to reach out to Michael Weir directly via LinkedIn.**
Ciaran Connolly's remote interview with Michael Weir joins our agency's award-winning Business Leader Series, which received the recent accolade of Best Content Marketing Award for a Video Series at the inaugural Irish Content Marketing Awards. To apply to take part in the series or to make enquiries around our range of content marketing services, reach out to our expert team today. Please note that all Business Leader Series interviews will be carried out remotely until social distancing guidelines allow for sit-down sessions at our Belfast-based recording studios.