As the ongoing Covid-19 pandemic continues to trap the business world in a period of real uncertainty, more and more businesses are focusing on adapting and surviving the crisis.
However, the world of digital appears to be largely untouched by the impacts of the pandemic. Professionals in the software industry have continued to innovate in the face of adversity.
One of these professionals is Bob Marks, CEO of Video First, whose revolutionary software can be used to deliver both user interface (UI) testing automation and vastly improved collaboration.
Our host Ciaran Connolly caught up with Bob to learn more about his story and the power behind the product.
You can watch the full interview below, or read on for the highlights.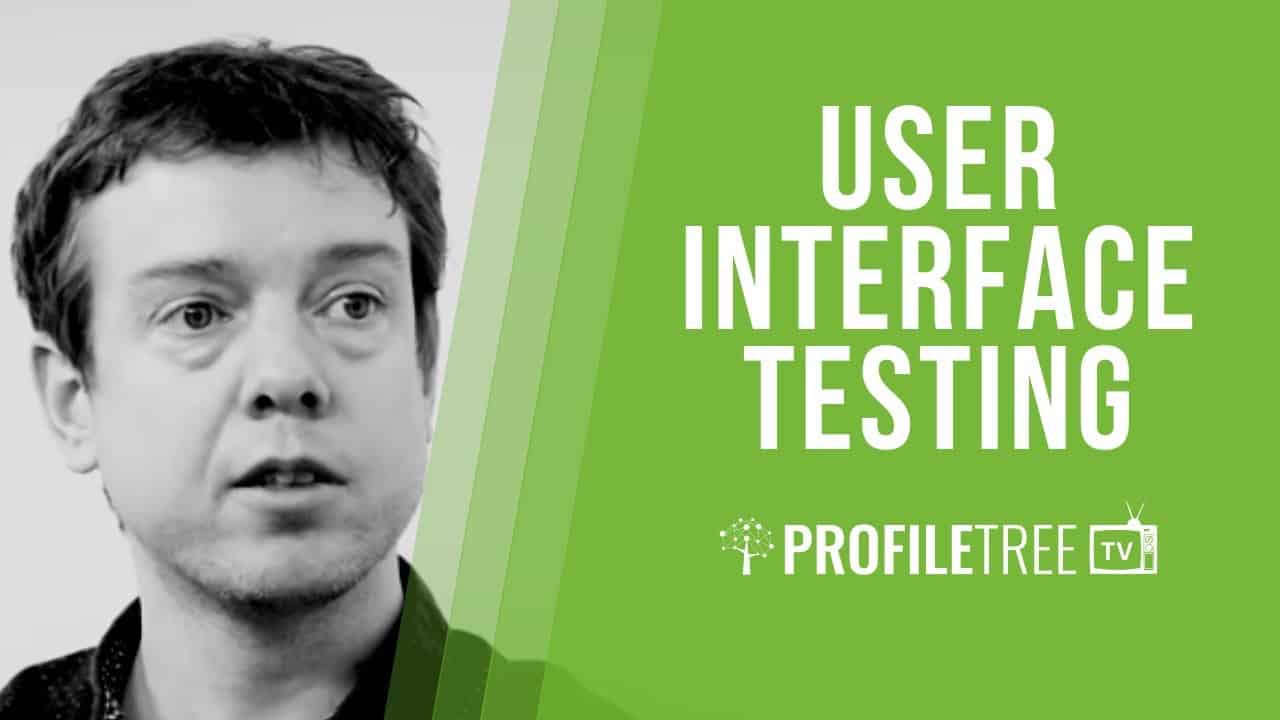 Video First: the Solution to UI Problems
As we kick off our discussion, Bob takes us on a quick walk through his professional journey and his background before entering a life of business and entrepreneurship.
Originally in Kilkeel but now settled in Belfast, Bob graduated from Ulster University in 2003. He has now been working in the software industry for over 15 years.
When he decided to create Video First, he sums up his motivation into a single question: "Have you ever been on a website, clicked something, and it doesn't work? Well, it really bugs me."
A common problem that we have all experienced – Bob decided he would be the one to solve it.
"That says there's something wrong with the user interface. UI is the primary way people interact with your software product, and it is arguably the most important aspect. So testing that I feel is of the highest priority.
"That's where the idea for Video First came from. It's an innovative way to test user interface using various video technologies."
Video First defines itself as the next generation of collaborative user interface testing to help enhance workflow and experience. Service users can unify tech teams and improve quality from UI concept through to automated testing.
From setting up Video First, Bob has witnessed a series of changes in what is an extremely fast-paced industry. Indeed, he admits that these changes can make it difficult to keep up.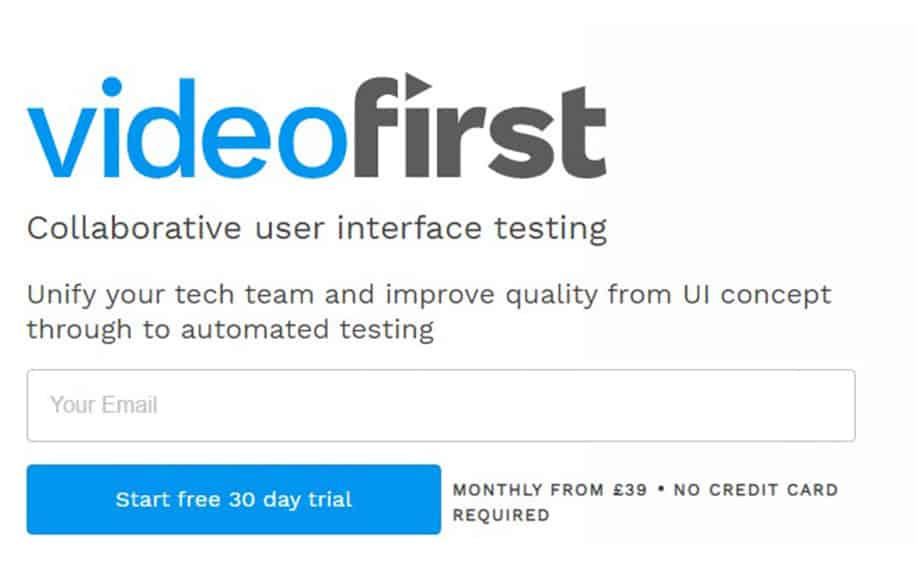 The Importance of UI
While it is a challenging industry, the need for reliable UI testing is extremely important.
We have all experienced it – when you click on a website and it doesn't work. This frustration is not just common – it is detrimental to business.
According to Sweor, 39% of people will stop engaging with a website if it has response issues such as a slow loading time. This is a huge loss for companies who rely on their website to make sales. It could be that the remaining percentage of people have a clear intention of using that site and will persevere – however once this problem happens – your website will have already cost you clients.
Bob suggests that in the modern marketplace, most businesses tend to be aware of the risks of avoiding UI testing – and they are especially aware of the drastic implications of when this can all go very wrong.
"If the Amazon website went down for ten minutes, it would lose over a million dollars in revenue. Not all sites are as important as that – but lost revenue is a big risk of any business, regardless of its size or nature," he explains.
So, who needs UI testing? According to the CEO, there isn't a singular answer to this question. Indeed, Video First works with a huge range of businesses and organisations, from firms with a handful of workers to larger companies with potentially hundreds of employees.
"Our ideal client, however, is one that is distributed across the world. It's like a video library of user interface tests and they can be accessed via one single site. Designers, developers and others can record tests for others to view, and at that stage can approve or decline those tests," he adds.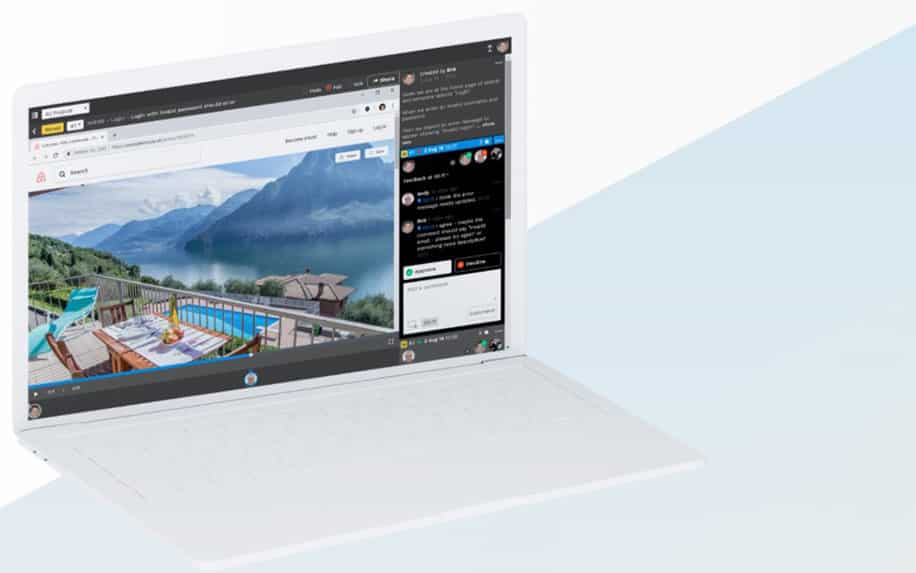 Creating a Visual Audit Trail
For Bob, Video First offers significant value in massively increasing the visibility of the engineering process at a much earlier stage. It is the collaborative nature of the product which helps its customers identify issues and get products to market quicker.
"Over time you also get that visual audit trail," says Bob, "and when a new tester comes along to join your company, they can very easily familiarise themselves with the testing process, saving time and costs on the likes of training and onboarding."
What challenges has Video First encountered as a tech company? According to the CEO, the challenges are plentiful.
"There are a lot of problems and issues to take account of as a tech company. The challenge of any company is to get your product to market, to get feedback and to know you're building the right thing. You must say to yourself – yes, this product solves problems for me – but would it solve problems for others?"
According to Bob – while automated UI testing is a well-known necessity across the globe – in Northern Ireland, it is widely neglected.
"All software companies do testing. However, only 15% of companies in Belfast do automated testing. In the context of UI testing, automation is a bit of software, and there is a cost here. These tests can work 24/7, so they very quickly pay for themselves. If something breaks, you will know before the customer knows. We capture both manual and automated user interface tests, so if something did break, you could go back and identify exactly where the failure starts."
To find out more interesting insights from Bob, check out the rest of our Business Leaders interview.
Video First's full range of features can be viewed on the company's official website.
Bob Marks can also be contacted directly via bob@videofirst.io, as well as on his LinkedIn account if you have further questions about UI testing.
Join Our Business Leaders Series
This interview with Video First Software's Bob Marks joins ProfileTree's award-winning Business Leader YouTube series. The series features a huge knowledge base of strategic advice from business owners, sectoral leaders and entrepreneurs from across the globe. To pitch your business to the series or to discover how our agency's digital marketing services can transform your online prospects, get in touch with our expert team today.