Halloween is a great time for the hospitality industry to show off their hosting skills. There are lots of opportunities for clever marketing techniques and it all makes for great content that can be posted online.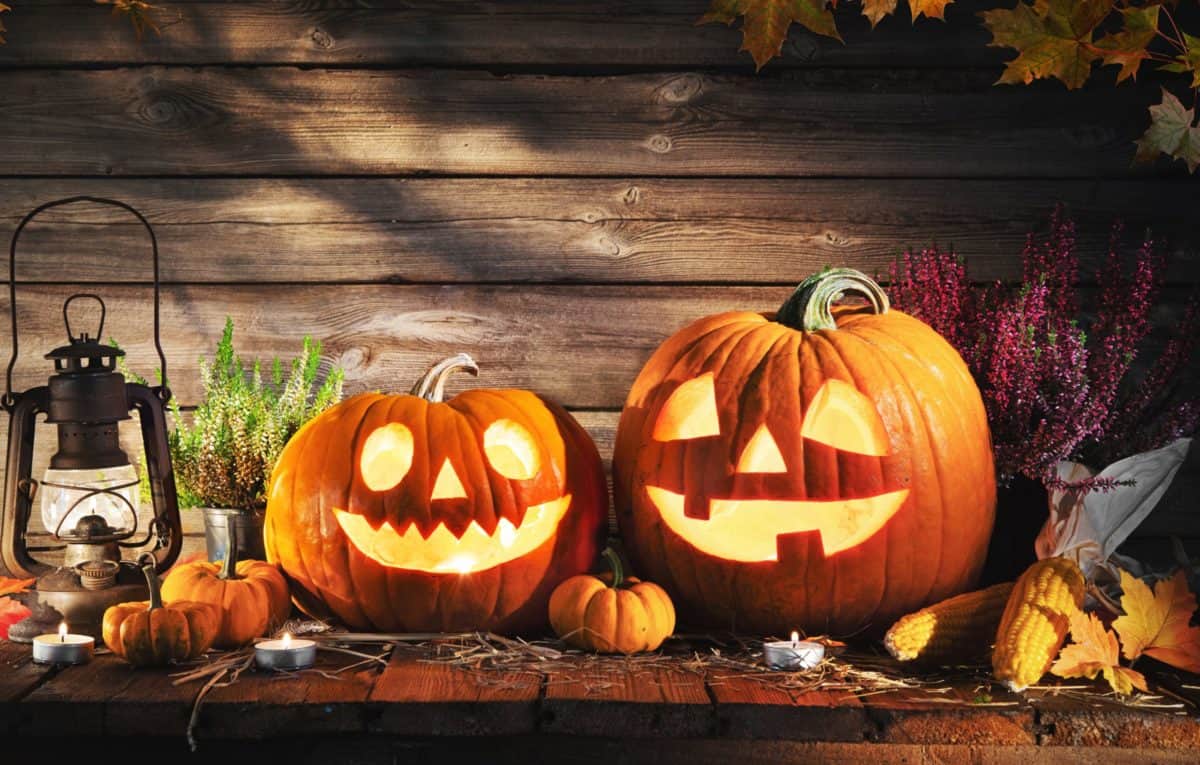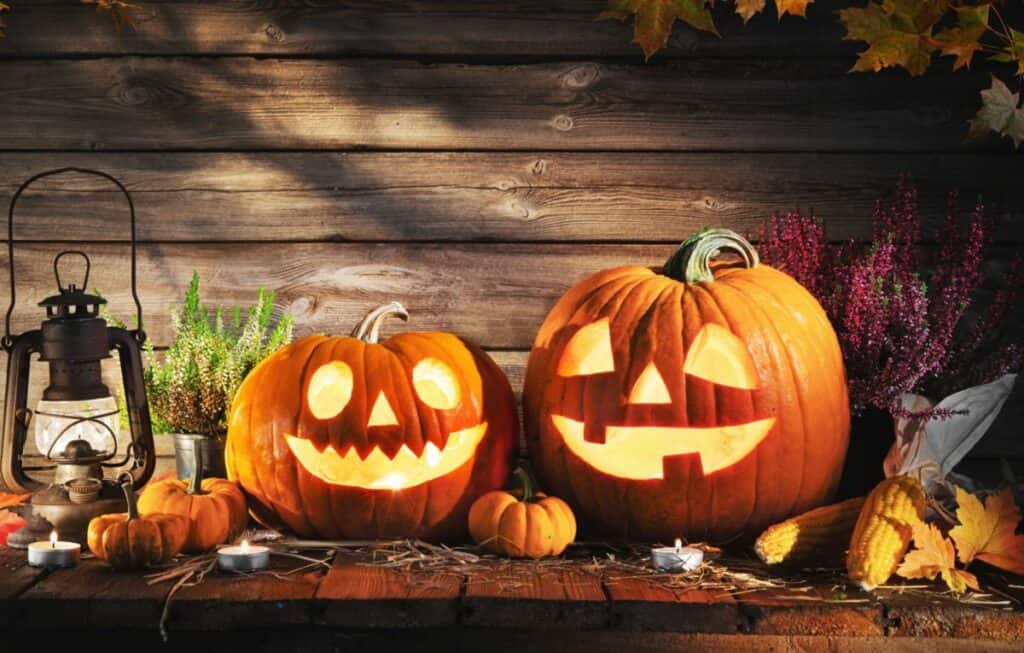 We've put together a list of inspiring Halloween marketing ideas that you could use for your hospitality business. Use these marketing tactics to encourage patrons to visit your establishment and create some spooky content to raise your bar or restaurant's digital profile.
1. Marketing Halloween menu
Autumn and Halloween are synonymous with one another, so make seasonal changes to your menu and create dishes that celebrate the change in season and upcoming Halloween celebration. You can source local ingredients that are ripe for harvesting and in produce during the Autumn. Incorporate these seasonal fruits and vegetables into your restaurant's menu:
Pumpkin
Butternut squash
Radishes
Carrots
Potatoes
Red cabbage
Cauliflower
Apples
Cranberries
Blackberries
Pears
Pumpkin soup and bread are iconic Halloween dishes that you could construct aspects of your menu around. All of the ingredients listed above are Autumn produce and dishes made with these ingredients will attract visitors who seek comfort and warmth in a nourishing meal.
Tips for marketing Halloween menu
Once you have perfected your seasonal Halloween dishes, you have to market the new additions to the menu. A great way to do this is to take some tasty looking images of the seasonal dishes. Most smartphones now come with decent cameras so even a novice or small business owner can capture engaging images to attract visitors.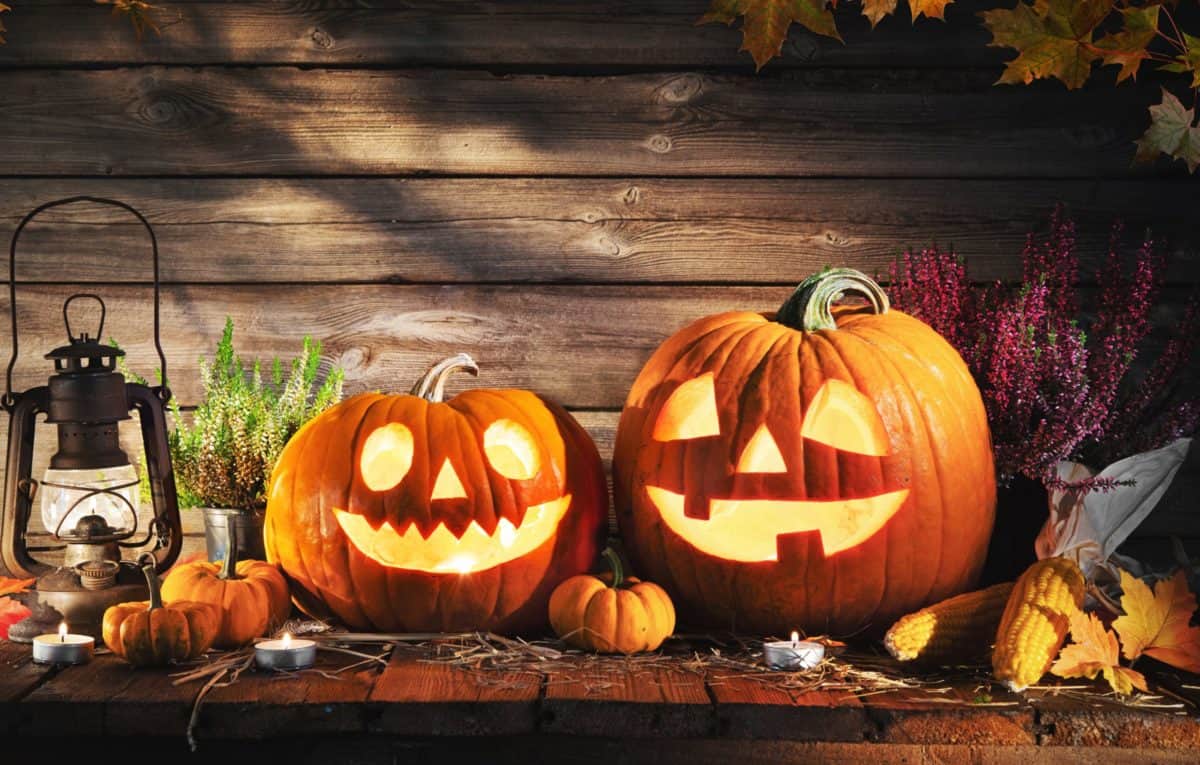 Share these images on all of your business social media accounts. Although do plan the publishing of your social media posts, as a slow release of content can sometimes be a more suitable plan for gathering attention and interest. If for example you have added three new dishes to your menu, it may make more sense to space out these posts to one every few days as opposed to all three dishes at once. This can ensure a steady influx of social media attention and engagement.
2. Marketing Halloween desserts
Halloween is the perfect time to create some spooky and intriguing desserts for your hospitality business. It's the treat offered in lue of a trick and it's a great seasonal marketing tactic to get people into your premises.
Some ideas for creating Halloween themed desserts include; iconic Halloween desserts like apple pies or candy apples, raspberry coulis makes for an edible fake blood and meringues can be adapted to look like little Halloween ghosts. You can even stick to the classics like devil's chocolate cake as it ties in with the Halloween theme.
The creative ideas for Halloween desserts are endless, but check out this blog piece for some more inspiration.
Tips for marketing Halloween desserts
Similar to marketing your Halloween menu, you should take some awesome images of your Halloween desserts and share them onto your social media sites. Interesting and delicious looking images of desserts are a good way to attract attention and harness engagement.
You should also use a range of local and informative tags e.g.) #Halloweendesserts #Belfastdesserts #Halloweenpie #Halloweenlondon etc. as these will help harness local engagement and interest.
Another marketing point to keep in mind is sharing any posts that customers have tagged your business in. It is a common trend to upload a picture onto your story, particularly if it is a visually engaging treat, and tag the premises or check into location. Share these stories onto your own socials to increase the authenticity and credibility of your businesses digital presence.
3. Marketing Halloween cocktails
Guests can be visited by spirits this Halloween, it's just in the form of a cocktail!
A great way to promote your hospitality business at Halloween, is to create some spooky themed cocktails. You could create a selection of spooky cocktails, a bloody martini comes to mind! Or get creative with other intriguing flavours, colours and designs.
Check out this article for some inspiration and tips on creating seasonal Halloween cocktails that will impress guests.
Tips for marketing Halloween cocktails
Images of cocktails are one of the most popular trends at the moment on social media, predominantly on Instagram and Facebook. It makes great business sense to spend some time and effort on creating aesthetically pleasing images of your specialty cocktails.
Engaging content will attract audiences on social media and lead to an increased reach and digital impact. Some important points of research to keep in mind when marketing your Halloween cocktails are:
Friday at 2pm is when engagement with cocktail-related posts peak.
63% of people are far more likely to share a cocktail photo to record or celebrate an occasion.
Americans are most likely to "favourite" or "like" a cocktail photo on social media because it looks appetising
Take this data and research into consideration when you're creating and publishing Halloween cocktail posts for your business. Cocktail images are a motivating factor for people tagging their friends and family in posts, it has the potential to attract a lot of guests to your premises and raise your online profile.
Ensure your business is staying on top of trends this Halloween and create some cocktails that will turn guests into little devils and angels!
4. Marketing Halloween décor
Add some spooky ambience to your hospitality venue with Halloween decorations that are tasteful, intriguing and complimentary of your existing decor. Some really simple decorations can make all the difference for creating an inviting environment for guests to celebrate Halloween.
You needn't go overboard for Halloween decorations, simple ideas like pumpkins spread throughout the venue or cobwebs on the walls can create that Halloween vibe. Show off your hospitality's Halloween enthusiasm and celebrate the season of the witch with your guests.
Tips for marketing Halloween décor
User generated content is a great way to promote the energy and vibe of your hospitality venue. You can encourage user generated content from guests by creating spooky scenes that people would want to take images beside.
Check out this video for some awesome idea using skeletons.
Everyone loves a good photo opportunity so give your guests the perfect scene for that Instagramable Halloween photo. Posts that share your establishment's location and decor will pique the audience's interests, increase brand recognition and increase your social media engagement.
5. Marketing Halloween entertainment
A Halloween party is a great way for hospitality venues to make some profit celebrating the spooky season. Invite your guests to your Halloween party by promoting the scheduled entertainment that will spook their souls.
You can cater your entertainment to suit a range of tastes, ages and interests. Halloween also provides a great opportunity to go outside the normal realms of entertainment that would be expected in normal hospitality events.
Some ideas you may want to consider for Halloween entertainment include:
Dj's
Live bands
Fire breathers
Magicians
Dancers
Stilt walkers
Jugglers
Face-painters
Story-tellers
There are so many interesting performers that you can hire for your Halloween entertainment, suitable for a range of ages and interests. Set yourself apart from competition and attract guests to the best spot for celebrating Halloween – which is off course your venue.
Tips for marketing Halloween entertainment
Marketing your Halloween entertainment will increase the anticipation guests have for attending your Halloween party. You should consistently share Halloween entertainment information onto your social and websites in the lead up to your Halloween party.
You should share previous footage or images of your Halloween entertainment onto social media channels in order to gather attention and harness engagement. You may also want to create a digital flyer that summarises all of the entertainment that your venue is hosting, almost like an e-invite to your venue's Halloween party, its easily shared and easily understood by the audience.
---
Halloween is one of the busiest times of year for the hospitality industry. Whether guests are seeking family friendly events or adult only bars and nightclubs, patrons of all ages share in the spooky celebrations. This year, make sure that your business is taking advantage of all the hospitality Halloween marketing tactics available.
For further guidance on marketing your hospitality business outside of Halloween, check out this blog!