What is Media Buying?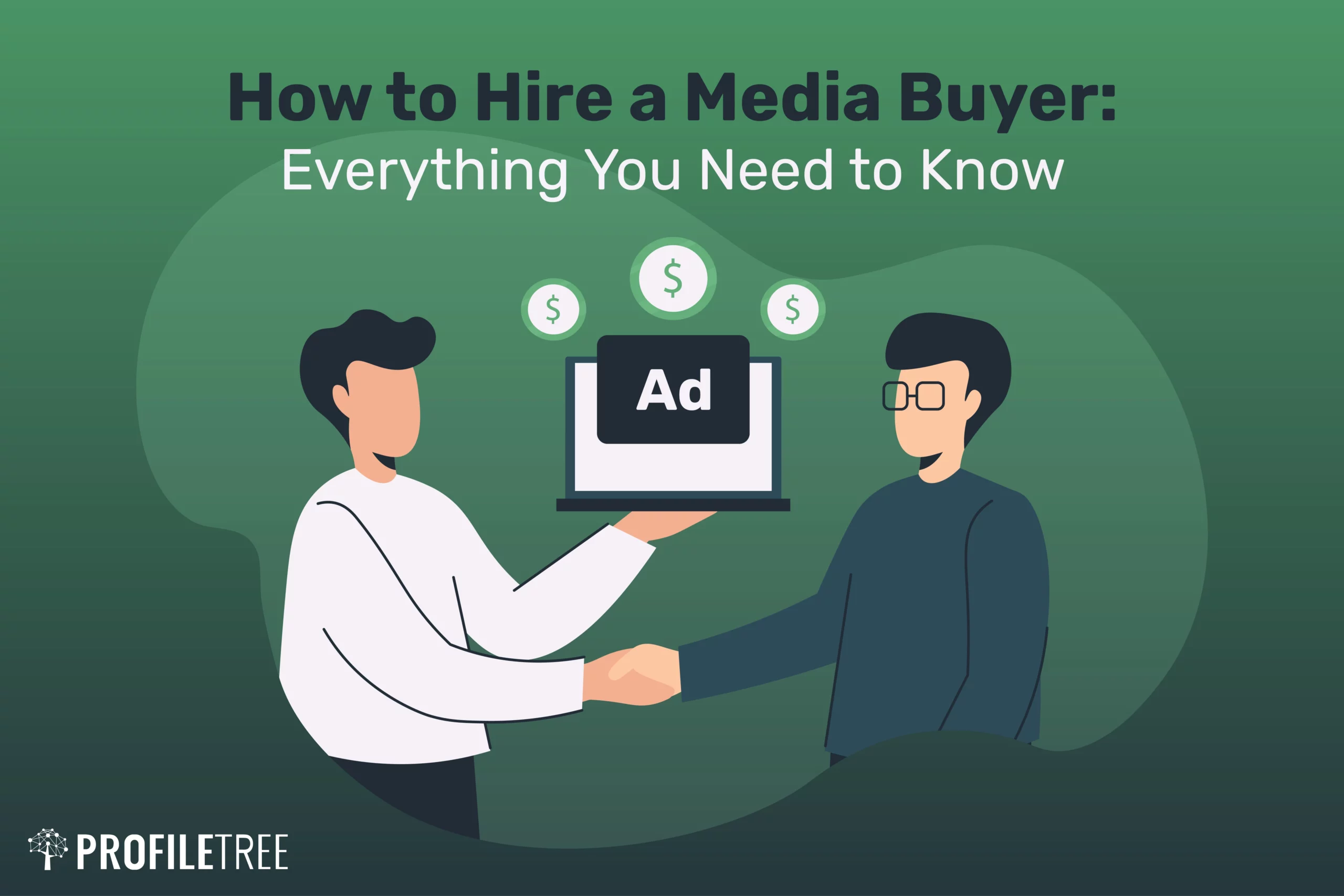 Who is a Media Buyer?
When Should You Hire a Media Buyer?
That's how you can launch an effective digital marketing ad campaign and direct your funds to what works.
Hiring a media buyer is a smart move; you may even find yourself watching your sales numbers skyrocket!
So…
If you're thinking of hiring a media buyer, here is what you need to know:
First, you'll need to define your ad campaign's goals clearly. You need to have an inclusive idea of your goals for the campaign.
Second, in this step, determine your budget for the campaign.
Finally, research different media buyers and find one you feel comfortable working with.
Not just that, you need to answer the following questions:
What are you hoping to achieve?
Do you want to increase brand awareness, generate leads, or drive sales?
Do you need an in-house media buyer or a freelancer?
How to measure the success of the campaign?
What is your ultimate goal for releasing this campaign?
Once you've settled on your end goal, you can start looking for a media buyer with experience achieving similar results for other clients. Their role in the advertising process.
How to Hire a Media Buyer: 6 Steps to Consider
It's vital that you're able to find someone who is a good cultural match for your company.
Find out what makes a good media buyer and how to find one to help you attain your marketing goals.
So, what should you do to hire a media buyer:
Writing the Right Job Description
It's no secret that a well-written job description is essential to attracting suitable candidates because it will depict what kind of person will come to your office.
Always remember, if you don't inject good people into the overreaching hiring funnel, the one perfect person does not exist, and there is no need to go forward to the next step.
But what makes a good job description?
We will tell you.
First, make sure you include all the necessary information about the position. For example, what are the duties and responsibilities? What qualifications are required? What kind of schedule will the successful candidate need to keep?
In addition to including all the relevant details, it's essential to write in an engaging and enthusiastic tone. That will boost the chances that eager applicants who are a good cultural match for your company will apply.
Eventually, remember to proofread your job description before posting it. A few typos could dissuade otherwise qualified candidates from applying.
You will only find the right person for your company if you pay attention to all these things.
Get Candidates on Your Job Description
Now, you need to post your job description so your best candidates can see it. We have agreed that media buyers are an essential part of any team who will offer enormous benefits to your client.
So, don't take it for granted and leave your post in the wrong place because if so, you will attract the wrong eyeballs.
Or even if they can see it, they're just scrolling straight past it, and they will never take any action because it doesn't get them excited.
Remember, the best media buyers you need to attract will only work with you if their personal values align with your company values. Media buyers will create a campaign through platforms such as Facebook Ad Manager, and you will only be able to scale your business if you focus on how to span the attention of the right job seekers.
Design the Right Application Form
It's your way of attempting to funnel down the traffic to your email and help you make the best hiring decision.
You must design your application form beautifully to filter down people at the next stage. And a good application form can help you weed out unqualified candidates because even if you have structured the precisely-crafted job description and published it on the right professional websites, you might still attract anybody and everybody.
But the application form will target your potential niche employees.
Not just that, when talented candidates apply for any job, first impressions matter. Your application form is often the first point of contact between you and a potential candidate. Moreover, candidates may be turned off from applying if your form is challenging or needs a professional touch.
That's why you must dig into the questions in tremendous detail. However, it would help if you asked questions that will pull back the layer on the person applying, like questions about their personality, who they're, where they want to get to, where they're currently at, and what their dreams are.
Important: your ultimate goal here is to pull back the curtains a little bit with your questions to find skilled media buyers, and you can only do this with your questions. That's how you can get a good pulse on them.
Also, A well-designed application form can save you time. If your form is easy to use and allows candidates to submit all the necessary information, you'll save time in the long run.
In this step, focus more on the questions and assignments you will leave because it determines the type of people you will have on the board.
Now, it's time to filter down even more. Prepare yourself to interview 10 people you choose from the application form.
But which media buyers will you choose?
The ultimate answer is the level of depth that they go into when answering questions.
If they give you a one-line answer, guess what? They are not a good fit.
Yes, if they can't even be bothered to give you a detailed deception on questions that you've asked right to detailed answers, they're not going to go above and beyond within your company. They will never push the limits and try new strategies and get creative in their approach.
And a Zoom interview is a great way to identify the candidates! Because you can get a better sense of their personality to ask follow-up questions more easily.
Additionally, You can build a rapport with the candidate before making a final decision.
After conducting this Zoom interview, you'd have at least 5 perfect candidates or media buyers you can bring to your team.
Now, you need to fill out one media buyer. You have one position and more than 5 great people. That means you need to consider another step.
Conduct a Second Interview
Well, your overarching goal is to dig deeper into them as a person.
Ideally, prepare these kinds of questions to identify if they're well-versed in whatever the job role is. As we're talking about media buyers, you need to make sure that they can run ads effectively and that they're very data-driven.
Also, you'd identify what they can do and what they are willing to learn. For example, if they can't create a media copy, you should hire a copywriter.
Indeed, the candidate's qualifications and talents can be evaluated more thoroughly in a second interview. It also allows you to ask more specific questions about their experience and capabilities. That can help you determine if they fit your company's role well.
You will be able to find out their standpoints and their good cultural perspectives. That can be beneficial if you ultimately decide to hire them. Establishing a good relationship from the start is an excellent approach that can help create a positive working environment and smooth the onboarding process.
Important: remember you'd need to conduct a daily meeting with your media buyer. You will definitely need to like your team. So when choosing someone, be sure you enjoy talking to them. Go deeper as much as possible to find out their traits, personal desires, dreams, and so on.
Make Your Hiring Decisions
The previous steps will determine the quality and calibre of the team members you bring on board. In this step, you just need to use all the information you gathered to inform that decision because you don't want to fire and rehire and start over this daunting process again.
So, ensure you take the time to read up on potential candidates and their experience.
Also, you can ask for referrals. Talk to other businesses in your industry and see who they recommend.
If you have time, it'd be great to meet with candidates in person before bringing a media buyer to your team. By spending some time with them, you can determine if they suit your firm.
Last but not least, before making any decisions, ensure you and the prospect have similar expectations, budgets, etc.
But what other options?
Or you can cut all the previous hassle by relying on a marketing agency that will take over all media buying processes without incurring monthly labour costs.
Hiring a media buyer can be a complicated process, especially if you're a small agency or business owner— you're unlikely to afford to hire a full-time media buyer or advertise the job post.
Plus, you want to ensure that you make the best possible decisions to ensure its success. A critical aspect of this is advertising and marketing, which is why having a great media buyer on your team is essential.
While you may be tempted to try and save money by hiring an in-house media buyer, there are many benefits to hiring a media buying agency.
Here are the whys;
1. They have more experience. Media buying agencies have teams of experienced professionals who know how to get the best results for your campaigns bringing insights and hard-won knowledge.
2. They have access to more resources as the marketing agency has already worked with multiple clients across different channels and industries.
3. Marketing agencies come with the technologies and software in play to kick off your adverting campaign for maximum efficiency. That means you will never need to try out a few different tools before settling on the one that works best for you.
4. Out-source media buyers are able to troubleshoot any issues appearing when publishing your campaign with digital platforms and other different software because they're already familiar with all of them.
5. You don't have to worry about media partners and potential outlets. Marketing agencies have existing relationships with a pool of publications, other agencies, and traditional media companies.
6. Forget about the time-consuming calls and exchange of emails to settle the best deal.
7. You will find yourself paying less for media buying.
How Can Profiletree Help You
There are two types of business owners in the world; those who are willing to negotiate and those who aren't! We've worked with both for many years.
During this process, we discovered that even the most successful negotiators can make mistakes with their ad campaigns.
Being able to negotiate is good, but you also need to know how to collect and analyse excellent data about media usage, purchasing power and buying habits among your customers.
That's why you should work with professional media partners and get the ideal placement at the lowest cost.
All of that comes with planning an efficient campaign that achieves your goals within your budget.
It takes experience and industry knowledge to combine an excellent media strategy with a skilful media buyer.
It's our job to make sure that your ads are placed perfectly in front of the most number of eager eyes at the best price. At Profiletree we specialise in everything digital.
Not just that; we also offer
Consulting service to listen to your queries and craft a well-optimised idea.
Encouraging your growth by designing a uniquely comprehensive marketing strategy
Hiring professional media buyers at all levels of proficiency.
Experiences in all kinds of digital media.
Smart with your budget: a remote media buyer saves up to 70% in payroll costs.
Facilitating sponsorship opportunities.
Taking advantage of discounted rate deals with our service providers.
A full-support service created by our talented team to answer all your inquiries.
Data-driven marketing strategy for measurable and fully transparent results.
No need for thousands of emails and calls between you and ad outlets. We can do the heavy lifting for you.
We design our values to support your needs while providing the innovative tools you require. Take your brand to new heights by hiring a media buyer who will cares about your business.
Why not check out our services page to see the most up-to-date packages we offer in digital marketing!