Over recent months, we've been proud to release a series of knowledge resources on digital transformation, its real meaning and how it can offer tangible benefits to businesses of all sizes. Continuing with our transformation series, Ciaran Connolly catches up with freelance consultant Natalie Haccius to talk about her time in the industry, the importance of digital strategy and her own experiences of digital transformation. Check out the full interview in the video above, and don't forget to subscribe to ProfileTree's Business Leader series for more industry-leading insights.
Before we delve into the details of digital transformation, Natalie tells us about her own background and how she eventually went on to enter the industry. Like many professionals within the digital sphere, Natalie fell into it by accident, coming from a film-production background as a Production Coordinator on box-office hits such as Braveheart and In the Name of Love. "I loved it, and it was very high pressure working in a multidisciplinary team. I say this because the experience allowed me to become more disciplined, managing any crises quickly and effectively."
Hooked on the World of Digital
In between film productions, Natalie was consistently faced with three and four-month periods without work. Ultimately, this forced the-then Production Coordinator to look towards developing a second source of income – a decision which coincided with the rise of the internet and the dot com boom. "When I saw the autonomy people could have – being able to self-publish, being able to tell their own story – I got hooked. This was opposed to offline media, where you were essentially handing over yourself or your product to me managed by an agent," she explains.
Natalie's obsession led to a profession when she was taken on as a Project Manager in a multimedia agency – a position which allowed her to bring in all of her previously-honed skills in the film industry. "It was multi-varied and multi-disciplined. There was text, video and interaction. It was really good fun and I learnt a lot," she remembers. "I then used my entrepreneurial skills to bring a digital dvd postcard to the Irish market, even getting into Dollywood in America. We sold postcards with DVDs inside it, which went really well at the time."
Her development of her own product prompted her to learn more about digital marketing – a topic she realised she knew little about at first glance. "I learnt more about the subject and joined digital agencies, to the position I'm at now where I'm a contractor for multinationals looking to transform their products," she shares. Indeed, Natalie's role primarily focuses on helping businesses operating across a range of industries to enter and adapt to what she refers to as "the digital economy".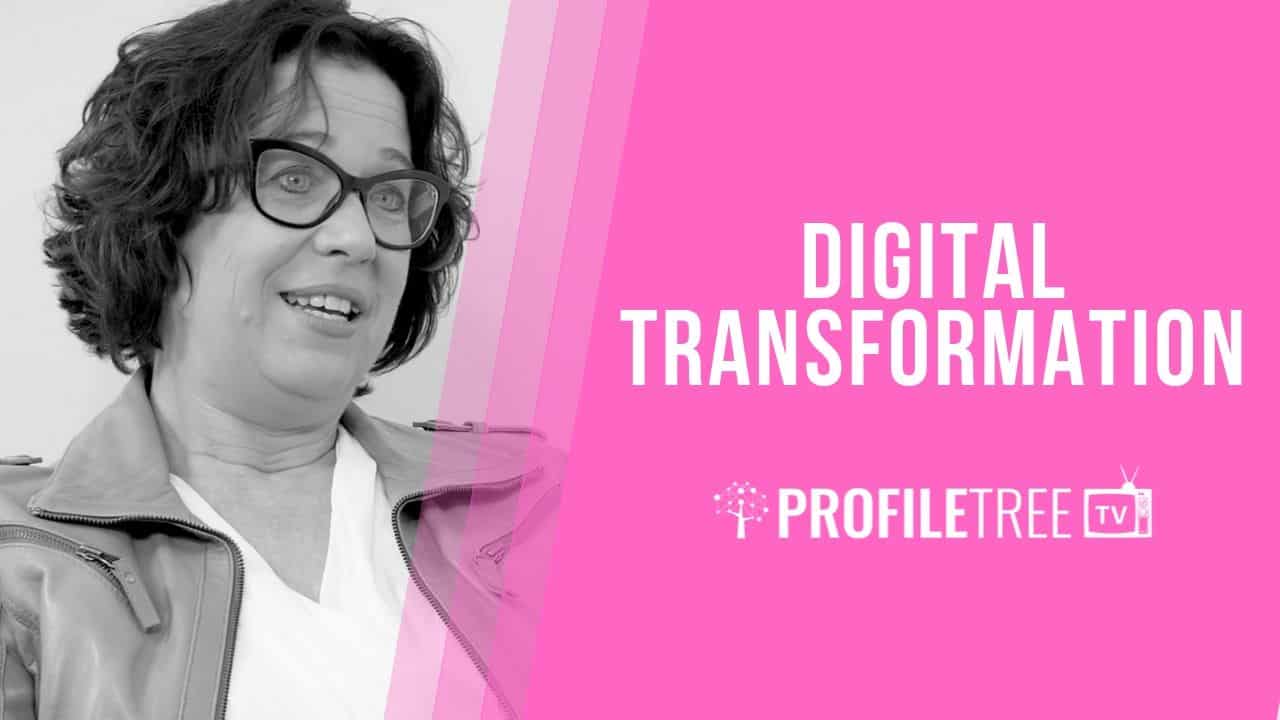 Natalie highlights contracting as something that she chooses to do. But why? "Because it keeps me on my toes," she says. This approach has led to a truly dynamic career, moving from location to location as they come, with Switzerland one of the most recent destinations. This dynamic nature of her career is enhanced with constant developments in technology and digital offerings. "Think about the rise of online banking, and how that evolved into mobile banking. This has only been a recent development over the past seven years, and the development of new platforms allows for huge transformation within a business," she adds.
Forgetting Old-Fashioned Tactics
The expert criticises elements of the digital industry for what she perceives as a disingenuous approach whereby agencies attempt to dupe their less tech-savvy customers. "Years ago, lots of digital marketing centred around having your post appear first on social media timelines. It was about making various tweaks in the hope that your page might come up a little higher in search engine result pages. It was about measurements like keywords to a page. The fact is, these tactics are actually very old fashioned and no longer work," she shares. "What does work is simply giving your customers what they want, at the right time, on the right channel with the results that they wanted."
Indeed, Natalie highlights that too often she encounters businesses that are totally wrapped up in competing with digital giants such as Amazon. "There's just no point in taking this approach – you'll never compete with these giants. However, what you can do is look at their processes and take some nuggets of inspiration from it. Also, you can't be all things to all men, and I think it's really important to be highly critical of what you're offering as a business. You need to look at what you can improve, and this is something that you should be driving rather than the customer. If you can explain to me why I should buy from you, you're already on the right path," she argues.
The digital transformation expert's most valuable piece of advice is not to run to what is shiny and new, but to focus on the core of your business. "Keep focussed on what you're trying to achieve. Keep focussed on the customer you are trying to attain and retainIf your customer is at a certain place, you must be with them in the same place.
"There's a philosophy I like to believe called 'digital Darwinism', and that means that businesses or organisations who don't change or adapt won't be able to survive. It's survival of the fittest, and you cannot control your customer. The agencies who survive are the ones who understand that customer is king."
*Those wishing to avail of Natalie Haccius' consultancy services can reach out to her directly on LinkedIn.*
Natalie Haccius' industry-leading insights join ProfileTree's award-winning Business Leader series, joining a library of interviews, discussions and online guidance from entrepreneurs across Ireland, the UK and Europe. To pitch your business to the series or to discover how content marketing can unlock the potential of your brand, get in touch with our expert team today.