The last few years have been tough for all business owners around the world, but it has been especially challenging for startups and small businesses. Taking a look at the business statistics from the past years can help ambitious startups avoid many hassles and mistakes, learn more about the market they're diving into, and make the right decisions.
As the UK private sector gets bigger, it's crucial for entrepreneurs to study the successes of the current businesses, the mistakes of those who tread water, and the failures that every business owner wants to avoid at any cost. Here, we will explore the key UK business startup statistics and other general tips to stay competitive in today's market.
Key Startups Statistics in the UK
Before we get started, let's review the most interesting UK business startup statistics:
The largest number of startups registered in the UK's history was in 2020-2021, with 800,000 companies.
The second highest number was the year after, between March 2021 and March 2022, with 753,168 companies.
UK business startup statistics found that the number of companies is most likely to reach 5,000,000 in 2023, while it hit around 4,000,000 in 2017.
More than 2000 persons have registered their company every day in 2021-2022.
Many companies could not survive for more than 5 years— since 2016, only 38.4% made it.
In 2020-2021, around 81% of companies founded failed to survive after only one year.
The UK is home to more than 122 unicorn startups (non-stock-market companies valued at over £700 million)
UK tech startups added £12.4 billion to the country's GDP during the first quarter of 2022.
In 2021, 5.5 million companies were incorporated privately, a 6.6% decline from the previous year.
London hosts more than 1 million SMEs, including startups.
Top UK Business Startup Statistics
Do you have a BRILLANT idea that can bring a different change in your community?
Or you might have your startup and need to listen to success stories about how startups can be anything except maintaining being startups.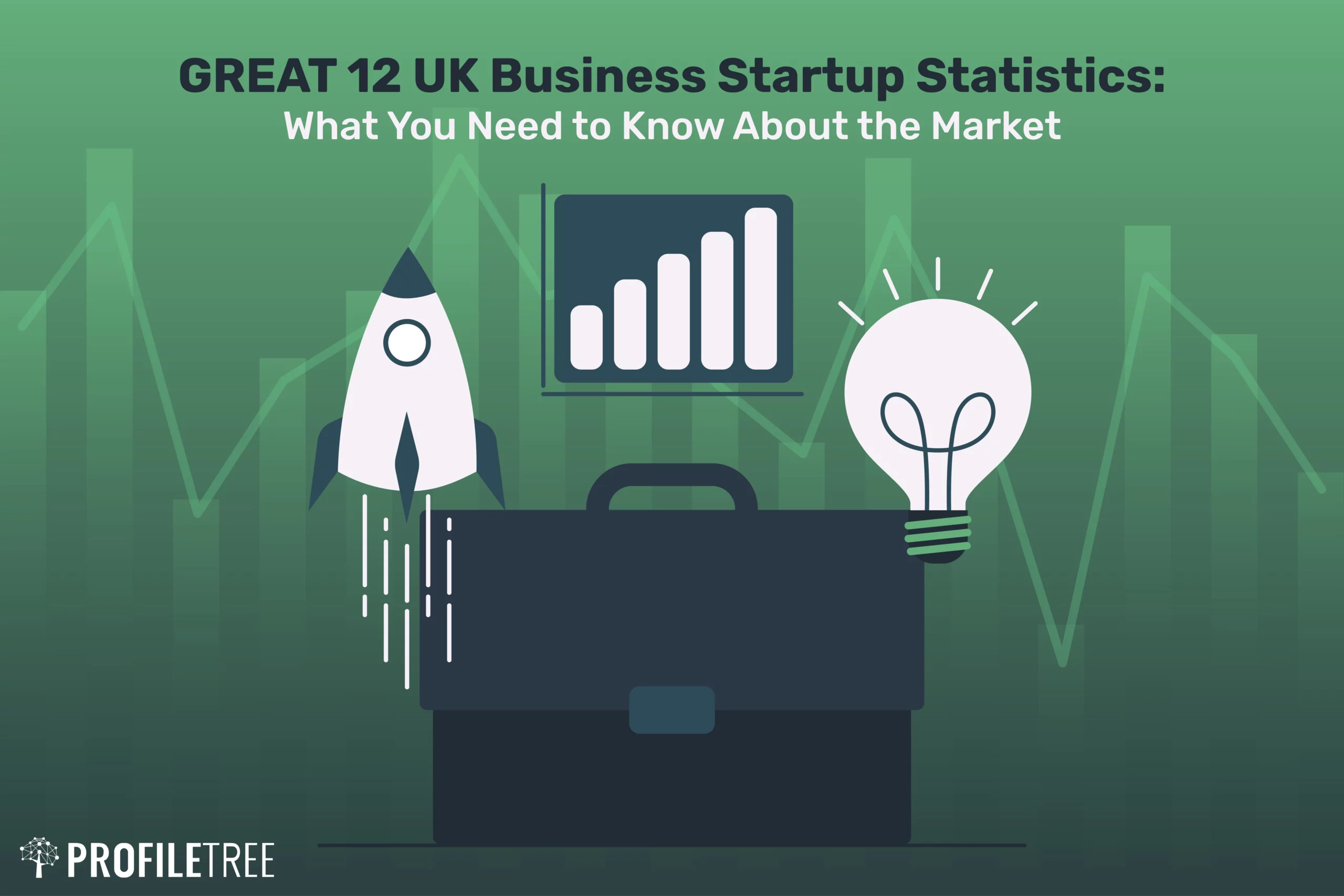 Here, you can find the most important UK business startup statistics. Get ready!
How many startups are in the UK?
(GOV.uk)
Between 2021-2022, 753,168 new startups have been registered in the UK. It's the second-highest number in only one year after 2020-2021.
On the other hand, there were 581,824 left on the market. That means the total number of startups in the UK is estimated at 4,894,356, reflecting a 2.8% increase compared to last year.
However, because of the coronavirus impact, the growth of startups witnessed a significant drop, estimating 7%.
But here's the exciting part: while most UK companies survive for roughly 8 years, 36% may run into problems during the first four years of their existence and eventually dissolve.
According to the same source, a whopping 14% to 20% of all companies face the spectre of collapse and closure within a year! (If you want to prevent going bust within your first year, keep reading on!)
Side note: if we need to define the startup and what makes a company labelled as a "startup", it's important to know it's not a new company or venture— even a five-year-old company could still be a startup. Startups are a business focused on only one product and are most likely to lack a clear business model or adequate capital to get to the next level.
How are startups performing now in the UK?
(Source: Startups)
All global businesses have faced difficult times because of the worldwide pandemic, the supply shortage, and economic disruption caused by inflation and the rising cost of living, and the UK is no exception. In addition, Brexit and two general elections have worsened the situation for small business owners during the past four years.
Leaders of startups and small businesses listed many factors as crucial concerns that might lead to closure. And the numbers don't lie: from 2020 to 2021, the number of small firms in the UK dropped from 5.9 million to 5.5 million, a decline of 6.6%, according to UK business startup statistics.
That's a staggering decline in just one year!
Statistics on new firms in the United Kingdom show that sales fell by 290 billion pounds in 2022 compared to the year before.
But it's not all doom and gloom! UK's startups always succeed in increasing their revenues by over one trillion pounds compared to 2012.
How many companies have been founded every year?
(Source: ONS)
The number of companies founded between 2015 and 2020 and it's increasing year after year, fluctuating between 12% and 14.6%. In other words, in 2015, the birth rate of startups was 14.2%; in 2017, it was 13%. Three years later, the average rate of establishing startups dropped to 11.9%.
With a birth rate of 23.4%, the transport and storage industry tops the list of industries with the most new businesses in 2020, followed by the scientific and technical sectors.
Eventually, London represents the most appealing environment for startups, with a birth rate exceeding 14%, embracing 89,000 companies.
What is the ratio of startups to other business sizes in the UK?
(GOV.uk)
Despite the difficulties, small and medium-sized businesses (SMEs) in the UK are responsible for 99.9% of all companies in the country. That clearly indicates that small business contributes the largest proportion of the national economy.
How?
Forbes explains it by breaking down the growth circle of startups.
A startup can generate a larger company by having investors' funds, being acquired, or expanding in different locations. Many startups have succeeded in graduating more than one office during a short period and managing capital reaching more than 10 million dollars, and hiring more than 50 employees.
How much funding can startups raise?
(Source: Fundsquire)
In 2020, many startups in the UK succeeded in managing crowdfunding campaigns with an average amount of £11,418. Indeed, most UK entrepreneurs consider crowdfunding a good alternative to support their projects. Thankfully, the UK offers a fertile environment for crowdfunding campaigns. According to Fundsquire's report about UK business startup statistics, startups calculated 45.5m from launching their crowdfunding requests in 2020.
What is the number of women who lead enterprises?
(Source: Startups)
The number of women leading startups is still a hot topic for gender equity. Ultimately, we have a long way to go to achieve fairness for all. Women contribute to only 14% of the British startup scene, while men (45-54) dominate the startup population.
According to the same UK business startup statistics in the UK, 25% of enterprise leaders are men between 35-44, and almost the same percentage applies to men aged between 55-64.
Only 8% of British small and medium-sized enterprises are owned by members of ethnic minorities.
Where are most startups based in the UK?
(Source: Startups)
Birmingham, along with London, has been the centre of the United Kingdom's startup scene, significantly contributing to the country's innovation and economic growth over the past seven years.
The city embraced more than 18,394 GREAT ideas for new business in 2020. In addition, according to data on new companies in the United Kingdom, the rate of birth in the same British city has increased by 26.8% since 2019.
However, the United Kingdom boasts enterprises and business owners in many active areas.
How many startups can survive in the UK?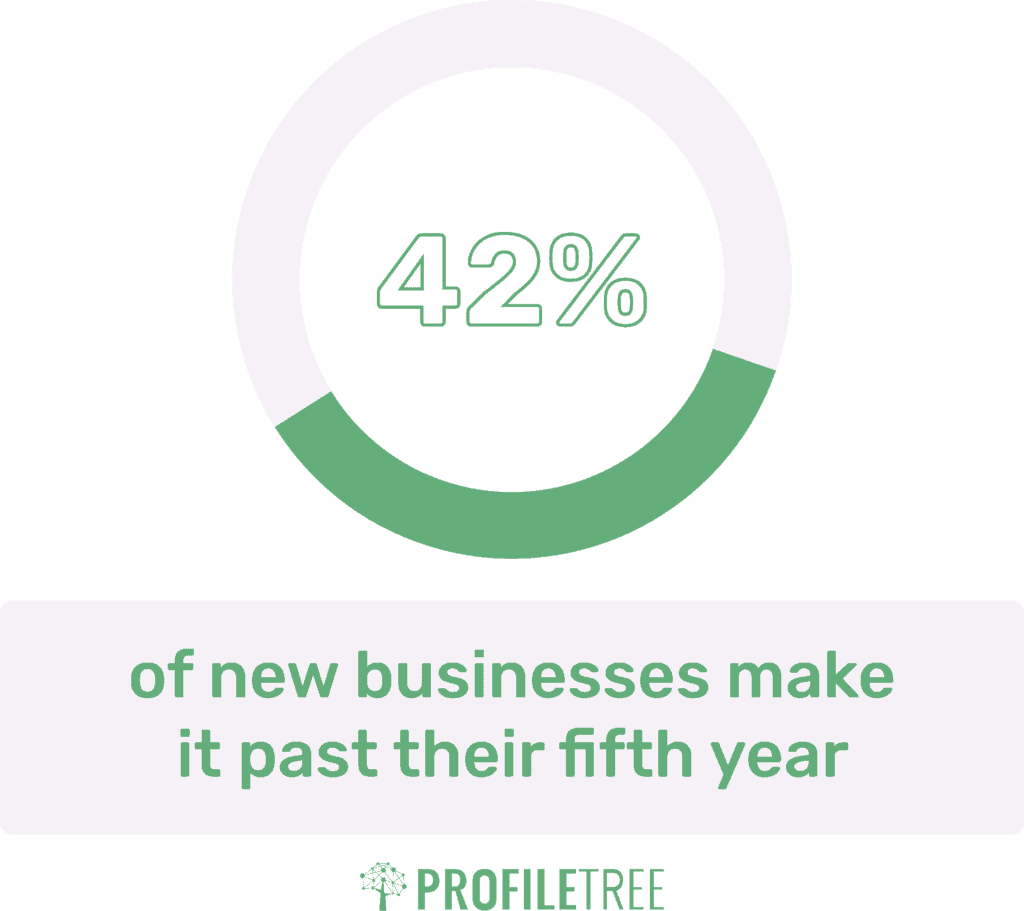 (Source: Business Comparison)
Only 42% of new businesses make it past their fifth year.
But are there any common patterns between companies that can last more than five years?
YES! According to UK business startup statistics, enterprises based in Bristol always have the potential to succeed and implement their long-term plans with a survival rate reaching 44%.
Plymouth, on the other hand, is where most companies don't make it to their fifth year (with only a 30% survival rate)
How many UK startups fail?
(Source: Fundsquire)
No one can deny that startups are a promising and growth-driven model that can change the business landscape across the world. The British startup ecosystem delivers a world of opportunities to thrive, especially for ambitious brands. However, the situation is not so cheerful. Actually, the average failure of entrepreneurs who couldn't transform their vision into reality might discourage you!
On average, six out of ten UK startups go under within one to three years.
How successful are startups in the UK?
(Source: ONS)
More than 4% of all startups in the UK achieve high growth, representing 12,090 startups. The highest number of these startups are located in London, amounting to 2,690, followed by the Southeast region. 
Why do a large number of startups fail?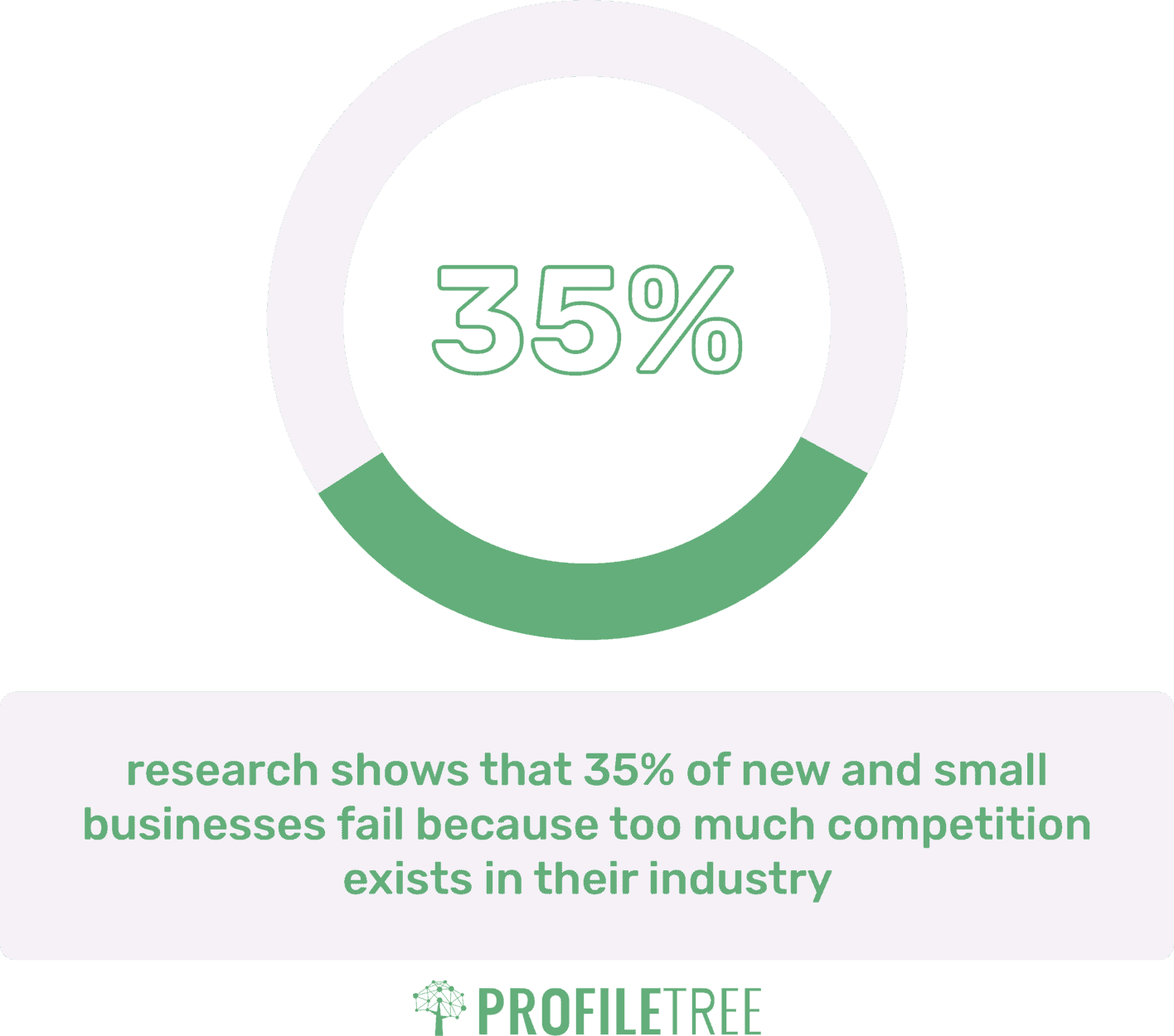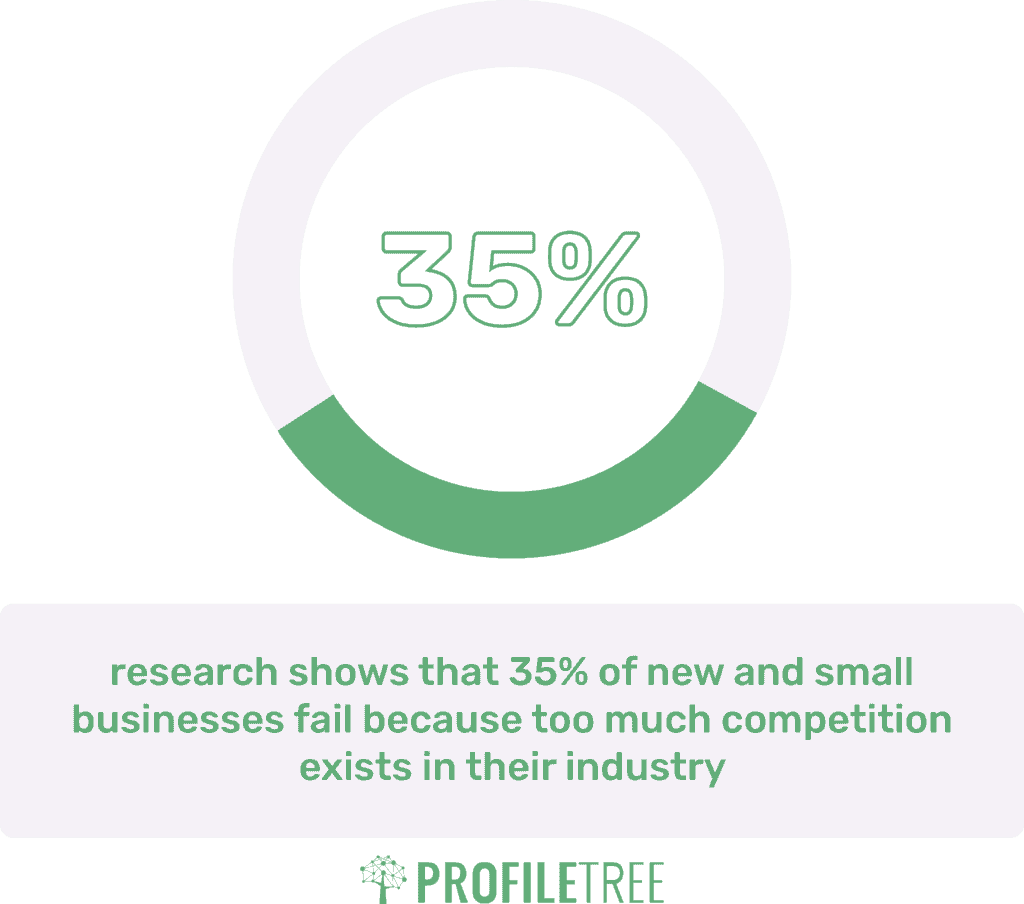 (Source: CB Insights)
According to many UK business startup statistics, cash problems are the downfall of nearly half of the enterprises. However, research shows that 35% of new and small businesses fail because too much competition exists in their industry.
That means loads of business owners overlook conducting market research to test the appetite of the audience to buy the new products.
But that's not the whole picture; fierce competition drives around 20% of startup owners out of the market and into failure.
Likewise, several strategists say failure might happen due to needing precise business models and unqualified managers.
Are UK people still interested in launching their businesses?
(Source: kwfinder)
Obviously, YES!
Nearly 18,100 people search for "how to start a business" on Google UK each month. This number surged significantly during 2020, with the highest volume recorded since 2004. It makes more sense as people spent more time indoors due to the pandemic. As a result, they had more time to think of innovative ideas to prepare their startups for takeoff.
Important Advice: How to Keep Your Startup Afloat and Ahead of the Game
Your success is an ongoing process, starting with choosing the right market and defining the ideal buyer.
Many unicorn startups can generate millions of pounds year after year and fly higher than ever.
Hiring the right team could be a lifesaver for your startup. Your employees should believe in their ideas and understand how innovative and applicable thoughts can skyrocket any company's sales.
Conduct holistic market research before even designing your product. This research will reveal much about your segment, market needs, how people will interact with your new offering, and the best marketing message.
Test and monitor all the time. Set a development plan to uncover all threats and opportunities in the market.
Content marketing is not just articles you'd publish on your blog. It's the whole customer experience and impression you want to leave in your prospects' minds.
Your digital marketing strategy should be aligned with your business objectives and vision, with specific goals and a clear action plan to make it happen.
For successful fundraising, build a relationship with investors early on. Start networking before collecting cash to pour into your project through Linkedin, email marketing, attending events, and being visible to key tycoons.
Focus on shaping a clear, compelling value proposition for your new brand. Highlight the problem with your product or service that will solve. Investors will buy for your unique selling point, not how many features your product acquires.
To ensure you'd capture the attention of investors, build a captivating pitch deck for your fundraising strategy.
Here we go!
The enterprise, startup scene and small business are kicking worldwide. They're alive and will continue to grow! We want to see you thrive among your market competitors, so we're always keen to share information and trends about the business landscape and startups. This industry will continue to take the world by storm thanks to a global mindset towards innovation and business growth.
However, we must watch, learn, and adjust to new trends to focus more on sustainability and efficiency. Profiletree loves to support you in your long-term journey. Contact us and make a powerful impact on your business through the right strategic approach.