The Covid-19 outbreak has thrusted the world of work & business into a period of deep uncertainty, with lockdown restrictions continuing to close office doors across the UK, Ireland and wider European continent. However, for ProfileTree's award-winning Business Leader series, it's 'business as usual'. In the first of our remote interviews, we sit down with Edmin Software's Michael Humphreys to talk about technology in education and student support services. Check it out!
Like many entrepreneurs, Michael Humphreys followed a radically different path before deciding to embark on a life of business. Currently Director of Edmin Software, Michael's previous career was in social work, before establishing a training company for students with specific educational needs. "We did a lot of work with Open University students who were studying alongside working – and that's been running for over 18 years now," explains Michael.
A Natural Progression
Whilst making the move from social work to education seemed like a big jump, he explains that this was a fairly natural move, given that he was working with challenged students. Focussing on assisted technology for these students represented the next step for Michael, and Edmin Software was soon established.
Michael explains some of the background behind Edmin Software, where he researched the education market and discovered that there were lots of processes, with many of those being manual and paper-based. "We wanted to digitally transform that for the new millennium, offering more effective solutions that could capture data and give real-time reporting," explains Michael.
According to the Edmin Software Director, calls to further digitise education have grown exponentially over the past five years. "We found that a lot of educational institutions were unwilling to go down the SaaS (Software as a Service) root. The introduction of GDPR did add a further layer of complexity in this regard," he explains. However, things have changed significantly in the education sector, and digital offerings are now seen as essential, rather than a desirable extra.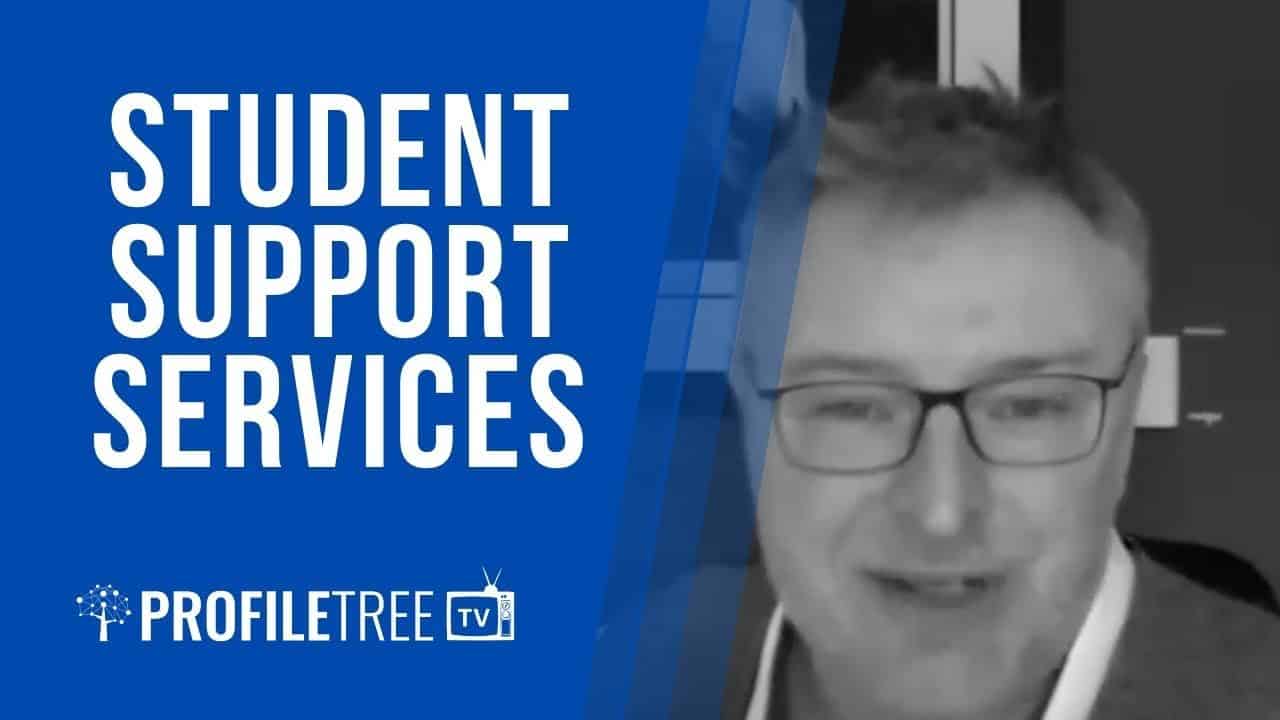 At present, universities form Edmin Software's largest client base. "A lot of our business to business sales would also be Universities. But we also have our own assessment company, and our own software to run that," he adds. "We're finding more and more that we're able to sell on a sideways platform to other assessment centres as well."
Raising Awareness: A Key Objective
According to Michael, part of the challenge behind building his business has been raising awareness amongst students and their pupils. Indeed, whilst Michael and his colleagues were aware of all options in the market, few of the stakeholders he interacted with had this knowledge to act upon themselves. "We wanted to combine these groups together into a community platform. But how does Michael describe this platform, and how does it work?
The software expert describes his company's portal as having some similarities to the world's most popular social media platform, Facebook. "Students and parents can log on to discuss issues with like-minded others. They can also reach out to the people who produce educational software and hardware, approaching them around introducing their products to schools or universities. This is often government funded, but we have found that in early years, those same layers of support just aren't there," he explains.
The features of Edmin Software's online portal don't end there. Michael outlines that the portal also enables his company to reach out to SENCOs (Special Educational Needs Co-Ordinators). According to the Director, this has been hugely beneficial, with best practice issues regularly discussed by such professionals inside the digital portal. All of the features within the portal have been reviewed and approved by Student Finance – meaning parents and students can use the product in full confidence that it is legitimate, secure and properly functioning.
Michael highlights that over recent years, public confidence is beginning to grow around the adoption of assisted educational technology. Parents of challenged pupils will always be looking towards tools that can improve educational attainment, and Edmin Software's online portal offers a huge knowledge and networking base to facilitate this. "Right now, our main objective is to get as many parents and pupils signed up as possible," he adds.
Tackling the Stigma Behind Disability
Beyond introducing pupils and parents to the platform, Edmin Software is equally invested in getting teachers and SENCOs involved, connecting them with resources which they may not have otherwise had time to research and find themselves. Michael also shares that a significant challenge behind the industry is in tackling the stigma behind educational disability. "We've done lots of exhibitions, tours and open days, and we still find that some students are a little reluctant to approach our stall. By putting everything online, we break down all those barriers – students can even sign on with a pseudonym if they want."
Is awareness of education disability improving in this part of the world? Michael suggests that awareness has transformed over recent years. Indeed, whilst he suggests that students are commonly viewed as commodities, this means that school-leavers are increasingly prioritising educational institutions that can support them throughout their university years.
Where next for Edmin Software? "We're currently targeting the UK market. After that, we plan on targeting the United States and Canada. Someone with dyslexia in Birmingham is no different to someone with dyslexia in the States. We think that this element of peer support will be a really critical element of our success as we grow."
Our interview with Michael Humphreys joins our celebrated Business Leader series, recently awarded with the Best Content Marketing Award for a Video Series at the inaugural Irish Content Marketing Awards. To take part in the series or to discover how content marketing can transform your online business, get in touch with our expert team today.