We live in truly unprecedented times, and Covid-19 social distancing restrictions have kept the doors shut on businesses across Ireland and the rest of the world. The majority of countries have shut their borders to tourists – meaning that for the time being, domestic tourism will be the only show in town. In the latest in our series of remote interviews, we catch up with Nuala Mulqueeney to discuss the impact of the virus on her business, and how we can prosper under the circumstances. Check out the full interview above, and don't forget to like, subscribe and share!
Throughout the year, many of us get through the working week by focussing on that all-important summer holiday. However, as the global tourism is acutely aware, travel restrictions look set to significantly impact the industry. Nuala Mulqueeney has some direct experience of this impact in her role as Managing Director at the Aillwee Cave Company, a family-run business on the beautiful coasts of Co. Clare. Visitors have long-flocked to the site to visit the cave, as well as its Birds of Prey Centre.
With many lockdown measures set to continue into the foreseeable future, many commentators suggest that tourism will have a new-found domestic focus, and many Irish people will be fully experiencing their own country for the first time. But what's on offer at the Aillwee Cave Company? Being involved in the family business from her earliest memories, few people are better-placed to explain than Nuala.
Promoting Ireland's Rugged West
"We've been open since 1976 and it started off as a tour of the caves. The caves are privately owned by two families, my family and the Johnsons. At that time, Ireland's west coast had a reputation as a dreary and desolate place," explains the Managing Director. This public perception led to a community development meeting on how to improve the area's tourism prospects. For the two families who went on to become owners of the cave, the west of Ireland offered a treasure chest of ecological, geological, political and cultural heritage just waiting to be shared. The first step was launching The Burren Centre, which has now been successfully running for 45 years.
The success of the Burren Centre saw the families look towards further developments, leading to negotiations with a landowner responsible for the caves. Describing their plans to the landowner, the sale was agreed. "Our objective was to set up a viable business, first and foremost. But everything that has come out of that since then – the friendships, the relationships, everything – that has all been amazing," smiles Nuala. "We even started making our own cheese, and Burren cheese has now been popular for over 30 years."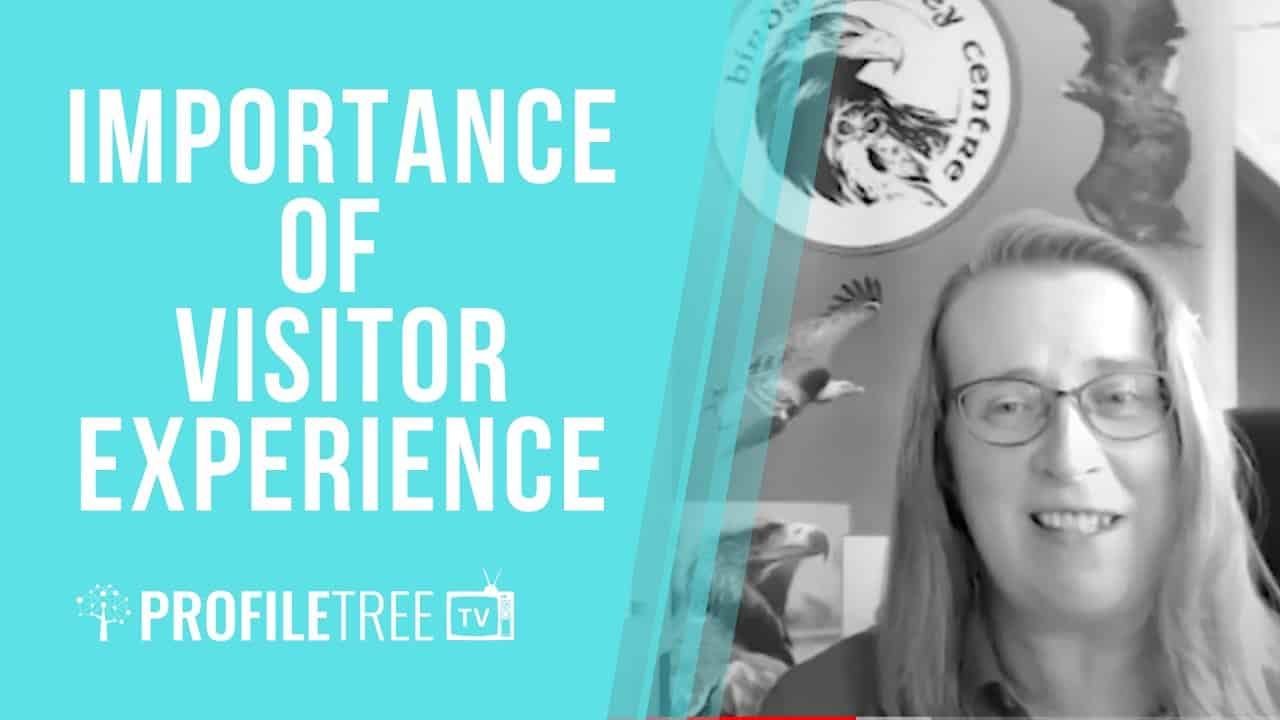 Highlighting the next step in the evolution of the family business, Nuala highlights the Bird of Prey Centre, which was established in 2008. "We have over 30 types of birds, and we fly them daily. We're a family day out. It's hard to find something for everybody, and we really do aim to have something for everyone," she explains. For Nuala, the creation of memories across generations is what the family business is all about. "It's such a necessary industry in our region. In the Burren Region alone, we have 60 different businesses working within tourism. We work as a network and we have really realised in the past decade the true power of collaborating and working together," she adds.
For Nuala, focussing on providing that ideal visitor experience is one of the core reasons behind the success of these family-run tourism businesses. "At the very beginning, we were very much focussed on developing our own site and developing the caves. However, we've always approached that with an ultimate focus. We don't call people who come to our caves 'customers' – we call them visitors. That indicates that it is our privilege to have them on our site. To see people relax in your company is a wonderful achievement, and it's my job to make sure that happens."
Covid-19: Irish Tourism's JFK Moment
As is the case for many tourism businesses across Ireland, the outbreak of the Covid-19 pandemic came as a shock for Nuala and the team at the Ailwee Cave Company. "It was like a JFK moment – we will all remember where we were when it happened. We wondered how it would impact on us, and surely, museums and tourism hotspots were some of the first to shut down," she recalls. "We were looking forward to St. Patrick's Day and the Easter Holidays. The first 14 weeks of our year are really quiet, and we were a bit shell shocked," she admits.
Whilst the pandemic has thrown the industry into a period of uncertainty, Nuala highlights that this can also be used as a time of reflection. "It's time to look at everything we do and how we do it. When we return, we have to take something to the market and test that it is safe for people to visit. Our one stumbling block is that we don't have a fixed date in the calendar for when this is going to happen.". Indeed, that pragmatic outlook is one that drives Nuala under the current circumstances. "We're even looking at how we can introduce these video technologies to reach even more visitors," she adds.
"I'm lucky because I have the wisdom of age and my predecessors before me. It's a different experience for me and I know that. But, we have to adapt. We're now exploring the idea of selling virtual experiences, and this would be an amazing development.
"We were established in the 1970s, and we've seen lots of recessions since then. There's resilience within the region. I've learnt from the generation before me, and I intend to carry on."
*Those wishing to learn more about the Aillwee Cave Company and Bird of Prey Centre can visit the official website. The company can also be followed on Facebook and Twitter.*
Our remote interview with Nuala Mulqueeney joins our award-winning Business Leader series, recently recognised with the Best Content Marketing Award for a Video Series at the Inaugural Irish Content Marketing Awards. To pitch your business to our series or to discover how content marketing can transform your business, get in touch with our expert team today.