Tony McEnroe Discusses Deep Tech, IP Protection and More
The CEO of a company behind a groundbreaking 'soft x-ray' microscope used in disease research and drug discovery has revealed how he turned his university spin-out company into an award-winning business.
Tony McEnroe's company SiriusXT specialises in technology designed to offer very high-resolution images of the internal structure of biological cells.
He began his ProfileTree interview by explaining how the 'SXT System' microscope works.
"We spun the company out of University College Dublin.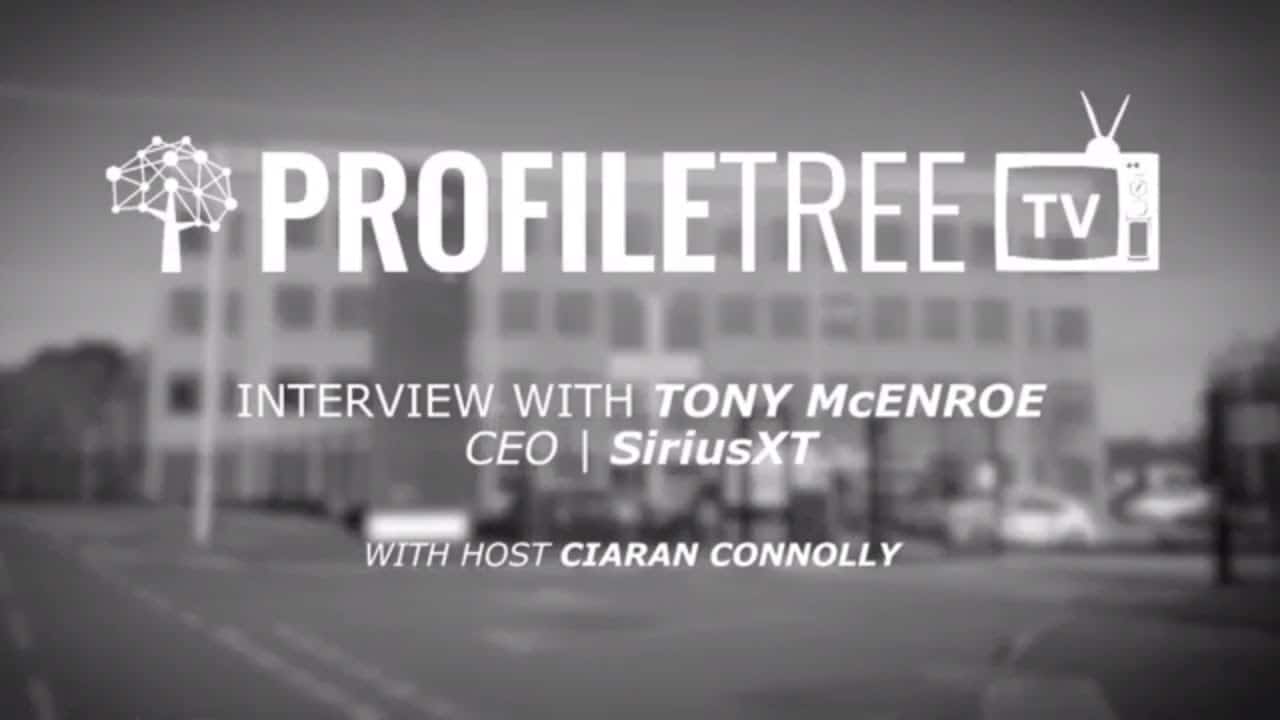 "The technology we spun out is essentially a source of very bright light. Every microscope you use today, whether it be a visible light microscope or our soft x-ray microscope, needs a source of illumination.
"We came on the name SiriusXT because Sirius is the brightest star in the sky and it helped enhance our brand as we have a very bright source of soft x-rays to illuminate the biological sample that we're imaging."
How has Tony grown the business since the decision to spin-out?
"The company was spun-out from UCD at the very end of 2015.
"My technical co-founders have actually worked on this technology for the best part of 15 years as postdoc researchers in the physics department.
"These guys are nerds, they're deep scientists, they understand soft x-ray illumination.
"I guess it got to a stage where they had to spin-out and let the baby grow into a company."
Tony outlined the how, and why, of his role in the SiriusXT story.
"I became involved as I've worked pretty much my whole career in helping companies to spin out of universities and grow and commercialise.
"This is venture number five for me, I joined the guys at the end of 2015. We raised some venture capital funding, we got some funding from Enterprise Ireland and a few months later got some funding from the EU.
"That allowed us to build the company."
Thanks to this university research and commercial spin-out process, how is SiriusXT's microscope now used by scientists?
"Our group discovered that there was an opportunity to build a microscope that could see through biological cells.
"That's not an easy thing to do. If you take a red blood cell that's about eight microns in diameter, eight microns is about a tenth of the diameter of a hair.
"We resolve that cell down about a thousand times to see the structure inside the cell, what we call the organelle.
"Being able to measure the size and shape of those organelles is very important to cell biologists who are working in cancer research or Alzheimer's research to try and understand what's happening inside a biological cell that causes DNA mutations.
"To be able to do that they need to be able to image the whole cell. These soft x-ray wavelengths that we produce have the perfect wavelength to be able penetrate a full cell and can do that without needing any contrast enhancement.
"We're able to image a whole cell in a natural state and give them a very high-resolution, high-contrast image for them to interrogate and to analyse.
"This is the only technology that can do that."
How is R&D used to make success stories like SiriusXT happen?
"The first step in any R&D is to develop a concept and then to protect it.
"IP protection is a really important part of growing a high-tech company, because the last thing you want is to develop something that's really innovative and then have some company copy it."
Tony shared some insights into the fortunate position SiriusXT holds in its sector.
"Every now and then some new disruptive technology appears which allows a small companies like ourselves to enter what's already a mature marketplace. Our customers are already buying other types of microscopes that aren't really suited for this application.
"What we have now is an opportunity to develop market share as we're doing something different from what's already out there." More articles to check out on the topic of business growth:
Understanding Business Strategy in the 21st Century
Digital Agencies: An Ultimate Guide to Digital Agencies
To discover more about Tony's work and about SiriusXT explore our full interview.