How could executive coaching help you, and your business, to grow? How can transformational change be achieved through the right life coaching?
Specialist Fiona Molloy of FM Coaching explored these topics, and more, during a ProfileTree Business Leaders video interview.
She began by introducing her own expertise and the reasons why she launched her own coaching company.
"I set up FM Coaching in 2015, I had previously worked for 25 years in the community and voluntary sector. So I had a vast array of experience in social enterprise development and helping community organisations. I was also coaching groups at that stage, even though I hadn't put the formal qualifications on it.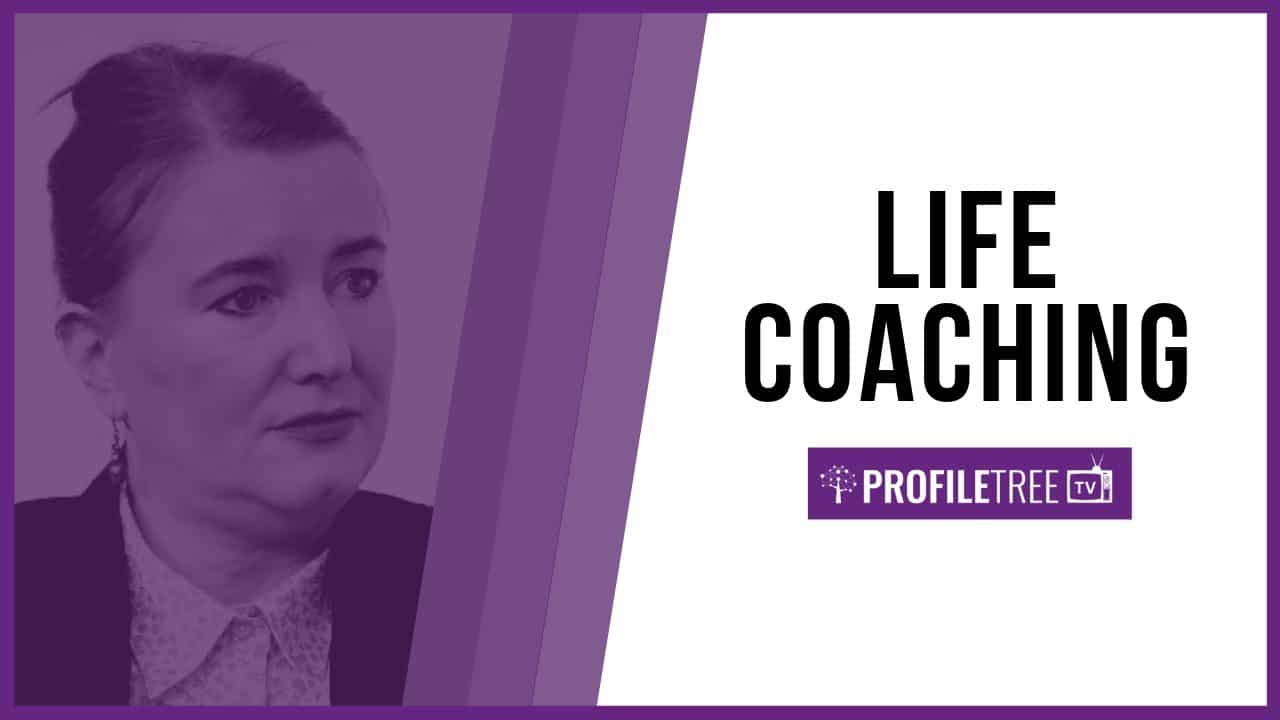 "In 2015 I came across a lady who was promoting coaching as a career, I thought 'this is probably what I do already' and, from there, I went ahead and got a Diploma in coaching. Through that I was able to get accreditation through the Association for Coaching.
"I became an executive coach and also a life coach. I feel that it was probably my vocation all along and I'm doing what I love doing.
"In order to be a good coach you need to have a bit of life experience behind you. Even though I had these skills getting to this stage in life helps me to help others having been through a few life experiences myself."
Fiona has also benefited from the opportunity to develop some essential coaching traits during her working career.
"I would say I have always had an extreme curiosity about people and what motivates them, why they feel the way they feel and do the things they do.
"I have now been able to put a formal structure around asking powerful questions, which is something you have to do in the coaching process to ellict where people are at and what it is that they really need help with, what it is they really want for themselves."
Could anyone benefit from coaching?
"I feel anyone can benefit from coaching, I personally have a Coach Supervisor.
"You are always going to find the benefit if you are open to the benefit. You have to be open to change and open to the fact that there might be something that you need to change somewhere in your life if you feel a bit stuck.
"It can certainly help you but you need to do be open to the change."
Fiona pointed out that it isn't the role of a coach to "be the expert" or make decisions for clients.
"Sometimes if someone comes to me in a coaching session and asks 'what do you think I should do?' it throws me. You really do have to throw that one back and say 'what do you think you should do?'.
"What you are really doing is modelling the taking of responsibility and ask 'what does it mean for you to take responsibility for your own life?' and 'what does it mean for you to be fully accountable for the decisions you are going to take here.
"Sometimes people come in and they want me to hold them accountable, and I will hold them accountable if they give me permission. Sometimes they come in and say 'I haven't done my actions that you gave me' and think they are in trouble about that, but it's not about me holding them accountable if they don't want to be accountable to me."
Fiona's accreditation as executive coach means she is specifically qualified to work with business leaders. She explained that this can't be approached as a narrow process.
"I don't feel that the process can be compartmentalised. If someone comes in with a business issue we can't just focus on that business issue because there will be many other aspects that are impacting on that business issue.
"You have to look at the individual as a whole and how they are functioning, their impact on the business and the business impact on them.
"It's a holistic intervention, your ideal client in that respect is someone who is open to the process of growing and changing and learning."
Discover many more coaching insights from Fiona by watching our full ProfileTree video interview.
FM Coaching – www.fmcoaching.co.uk
Insights from ProfileTree Business Leaders
What is Energy Monitoring | What is Sustainable Tourism | How to Create Digital Products | Online Learning for Business | Why is FDI Important | How to Create a Culture of Innovation | What is Augmented Reality | How to Manage a Restaurant | Do you have a Tourism Strategy | What is Conflict Resolution
Intercultural Training | How to use Mindfulness at Work | Bookkeeping for Small Businesses | How to get a Better Job | How to Start an ECommerce Business| What is Learning Technology | Legal Help for Businessess| How to Combine Personal and Business Development | Better Collaboration Using Google