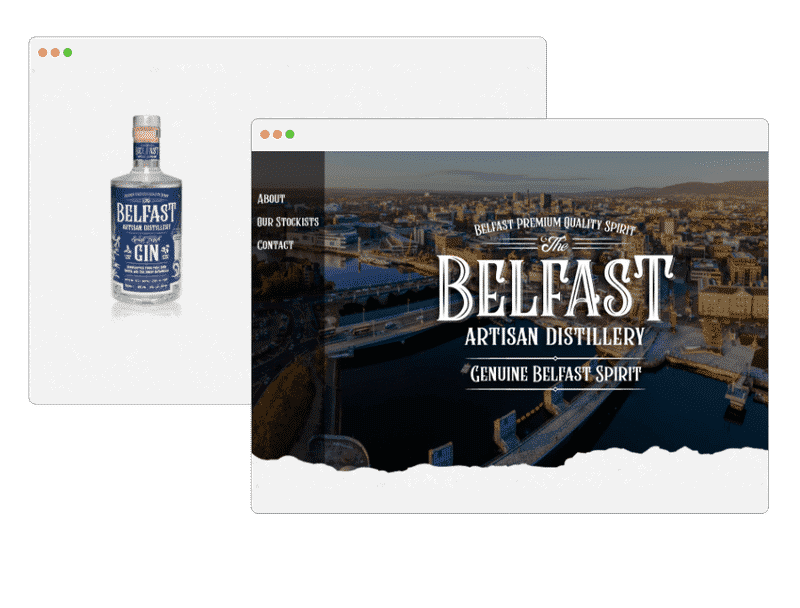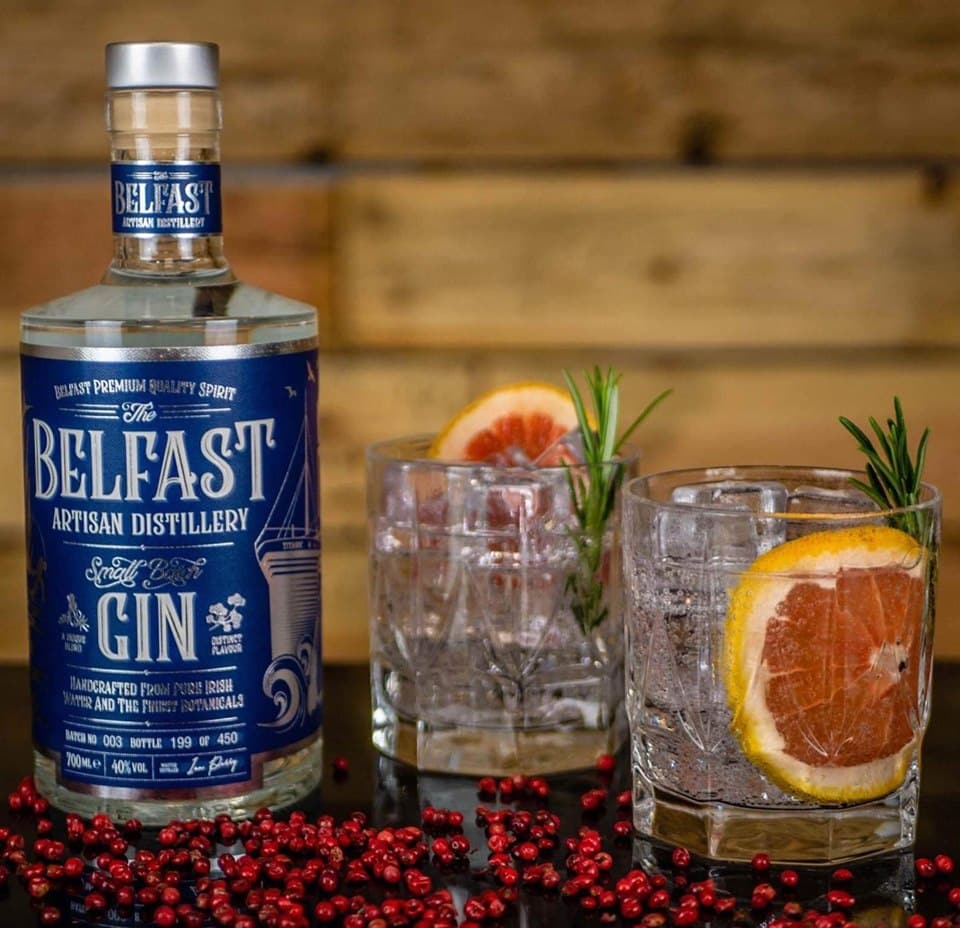 Our Approach
Enhance Ticket Sales and Online Interest
ProfileTree guided Artisan Still in plotting their path towards digital transformation. As part of this process, it was identified that a stable, secure and sleekly-designed website was essential in growing our client's brand. That's where our UX designers came in: our team of experts created a streamlined, user-friendly and visually appealing website from scratch, reflecting the true character behind the business.
Efforts to grow this brand didn't stop at web design. Social media is key to the success of any modern business. That's why our team took over social media management, guiding our client's path towards increased sales, brand recognition and a formidable social following. This was achieved with new cover imagery, planned advertising campaigns, bar reach-outs and competitions launched across Facebook and Instagram.
Growing a modern business, however, requires efforts both inside and outside of digital. That's why our gifted design team designed a label that our brand can be proud of: fine lines, intricate colouring and carefully-selected wording have created a label to truly match the product.
An enhanced and organically-grown social media following, thanks to engaging content and effective management.
Improved sales conversion, brand awareness and digital presence for our client.
More Case Studies
Digital strategy – what to consider for a successful one?
A digital strategy is an umbrella term, as so many different methods of digital marketing work together in order to create a successful and streamlined digital strategy. It is a multi-thronged approach, requiring multiple tactics in order to make it successfully compete in the online environment.
Digital strategy tactics
Some of the digital tactics we have explored with previous clients include graphic design, website design and social media management. Each of these methods have an impact on one another and collectively, they work towards raising the digital profile of any business.
Graphic design in a digital strategy
Graphic design is the process of arranging visual elements in order to communicate a message to the audience. Expert graphic design creates visually engaging content that is easily digested and understood by audiences.
Graphic design has the power to invoke a range of feelings and depending on the colour scheme, text and images used, graphic designers can alter audience's opinions relating to a certain topic or theme. The power of graphic design is not to be underestimated as it can turn the simplest of ideas into tangible results.
Essential for a digital strategy
In the context of a digital strategy, graphic design is a crucial tool used for designing online content that will be published on websites, social media accounts and even used to create a brand image and logo.
Check out this article that outlines the essential skills of graphic designers. If you have a team of skilled graphic designers at your arsenal, then your digital strategy is already off to a good start.
Graphic design for logo creation
Using graphic designers is the best way to create a brand logo that is easily shareable and adjustable to a range of different formats. Graphic designers can bring your logo idea to life, incorporating your ideas for design, colour and image.
There are a range of logo styles available and a good graphic designer should be able to create a logo suited to your taste and preference. Some ideas for logos design includes:
Minimalist
3D
Cartoon
Signature
Hand-drawn
Vintage
Watercolour
This is just a small selection of the graphic design logos that are available. A good graphic designer will help you design a logo with the most appropriate style that best represents your values, brand and mission.
Website design in a digital strategy
How your website looks is paramount in order to deliver a successful digital marketing strategy. It is the home in which all of your digital marketing tactics sprout from, the end goal is to have audiences visit your website and complete a purchase.
Website designers have the necessary skills at hand to make appealing, well functioning and attractive websites that best showcase your brand's services or products. Check out this case study on a website design we created for our previous client – Dream Spanish Homes.
Ensure that you pay great attention to your website's design as poorly designed websites will only serve to frustrate users, decrease your web traffic and potentially negatively affect your brand's reputation.
Best alcohol website design
Designing a website to sell alcohol-related products requires the website to include tailored features, such as a pop-up banner where users state that they are over the age of 18.
Visitors to an alcohal website are interested in one thing – the alcohol on offer. The website design needs to put the product at the centre, meaning the whole website is structured around the product, its flavours, the volume of alcohol and the design and packaging.
Website design for alcohol products should also give visual cues as to what the product tastes like, e.g.) including images of berries alongside a berry flavoured gin. This helps visitors recognise what's on offer and encourages them to imagine the taste of your alcoholic beverage.
Social media management in a digital strategy
Social media management is crucial for an effective digital strategy, as of 2022, there are over 4.6 billion active social media profiles. It would be foolish to not explore this method as part of your overall digital strategy.
Social media management in the context of digital marketing also needs to be thoroughly planned. Posting random pieces of content without a set schedule, will only serve to dilute the campaign's impact and reduce the potential of a successful digital marketing strategy.
Social media marketers will help you craft engaging posts that will attract viewers to your profile. They will also help you establish a strong presence on social media, interacting with audiences on a platform that they are already using.
Social media management for beverage companies
Social media is a social platform, it's the perfect place for marketing a product that is usually enjoyed on social occasions.
A social media marketer will help you create content that best presents your beverage and is able to perform well on social media sites. They take note of current trends and tailor content that includes your beverage products, e.g.)
Seasonal posts – as part of a digital strategy
Alcoholic drinks are one of the few products that are able to be adapted for every season. Depending on the season, you could post content that highlights summer cocktails or winter warming drinks.
Festive gifts – as part of a digital strategy
Another idea for a social media post that incorporates alcoholic beverages, is promoting the product as a potential gift to give someone. It is in keeping with the festive celebrations and cultural tradition of presenting the Christmas host with a bottle of drink.
Digital strategy – social media advertising
In addition to helping you create engaging content for your beverage business, social media marketers can also help advise you on social media advertising. Check out this video that explains the impact of TikTok advertising.
There are multiple routes for social media advertising and inexperienced social media users are at risk of throwing funds away if they don't understand the impact that each advertising method has. Ensure that your digital strategy is guided by someone who knows the ins and outs of a social media marketing strategy.
Digital strategy plan for success
A digital strategy aims to increase your businesses digital presence, which results in more traffic and consequently more sales. How that strategy is devised, though, differs between industries and businesses. View our other web development projects for examples of this in practice.
All industries will require a mix of different digital marketing methods in order to deliver a successful digital strategy. It really depends on where your business currently is, the areas for online growth and the digital areas of your business that need tending to.
If you would like to hear more about our digital marketing services and our full digital diagnostics, you can get in touch with ProfileTree here, to start building your business' digital presence.