It's the 18th January, which means Blue Monday is officially here – but we're not letting it beat us in 2021. You might be wondering: what is Blue Monday? The third Monday of January was awarded its gloomy title due to a combination of post-Christmas blues, the abandonment of New Year's resolutions, the full force of dark wintery nights and the arrival of unpaid credit card bills. While the cheery festive period is slowly becoming a distant memory – we don't want to dwell on what's labelled 'the most depressing day of the year'. Instead, we want to find ways to turn Blue Monday into one of the best working days of the year! There's no doubt that the past year has had more of its downs than ups due to
COVID-19
– but there's so many simple ways we can boost our moods and bring a little joy this Blue Monday. Whether you're working from home or in the office, the ProfileTree team has got all the top tips you need for bettering your working day this Blue Monday.
Beating the Blues: Top Advice From the ProfileTree Team
Although the ProfileTree team is currently working from home, we still believe collaboration and interaction is the key to improved
motivation
, morale, and moods! While we are all working remotely – no one should feel alone, especially today. Therefore, as part of our tactics to beat Blue Monday, we have ensured that even virtually, we can be there for one another. Even for those who prefer a bit of solitary time – we've also got some tips to help you feel more positive on Blue Monday. No matter what type of industry you work in, every business can incorporate these top five tips to brighten their colleagues' day.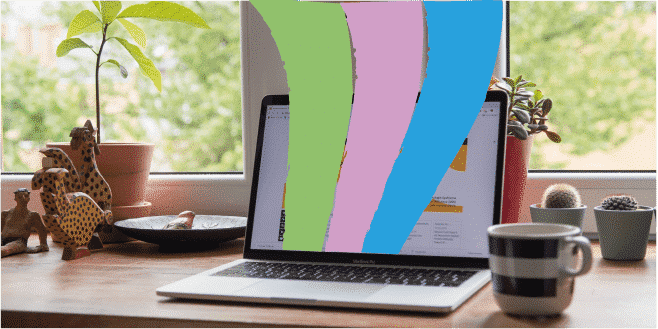 Listen to a Mood Boosting Playlist
There's no doubt that music is an instant mood booster. Even listening to one upbeat song can make all the difference to how you feel, and has the power to set you up for the rest of the day. If you have Spotify, the music streaming app has lots of playlists, categorised by mood, ready for you to enjoy. At ProfileTree, we like to create our own
collaborative playlists
on Spotify – so everyone in the team can have a say and enjoy a little bit of everyone's taste. To combat Blue Monday, we have created a playlist named 'Look on the Mr Brightside', filled with feel-good, foot-tapping, head-bopping tunes to listen to throughout the day. Have a listen and enjoy – or take some inspiration and create your own!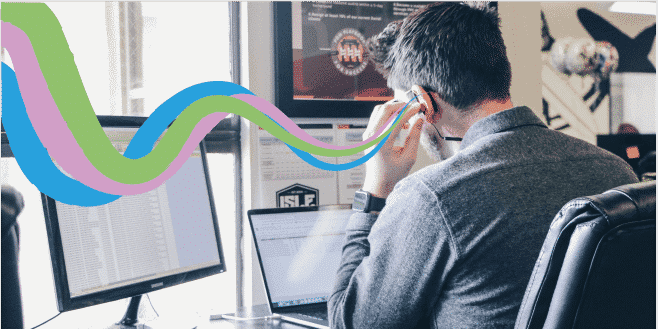 Schedule a Much-Needed Tea Break – Even if It Is Over Zoom
Often, with Mondays being the start of the busy working week, our day escapes us and we forget to take a necessary time out. With
working from home
, it is so easy to fall into the usual habit of retiring to the living room and watching TV during our breaks – rather than having a one-to-one chat with colleagues. Whether it is a one-off for Blue Monday, or something that you plan to implement regularly – take a much-needed tea break today to unwind and talk to one another – even if it is over Zoom. By taking the time to do this, it will make your colleagues feel valued, and help you build closer relationships with them.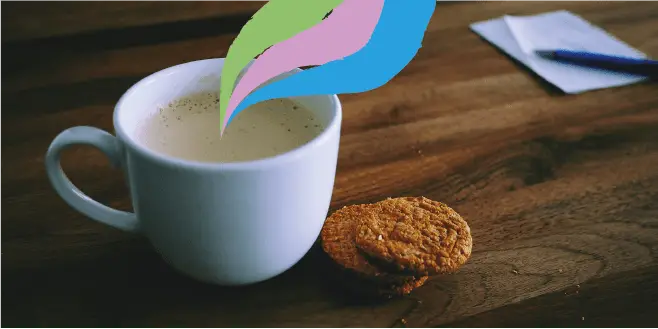 Follow the 20-Second Productivity Rule
When we feel productive, we also feel purposeful and motivated for anything the day throws at us. One way to achieve this is by following the 20-second rule. The 20-second rule is a strategy designed to retrain your brain to make it easier to be productive, rather than fall into a pit of procrastination. The idea is to keep things that boost productivity or items you want to work on – such as a business book you want to read or a long-term project you want to complete – within easy reach. A less-than 20-second reach in fact. You can also use this in reverse. By keeping unhealthy foods and time wasters more than 20 seconds away, this makes them harder to access. For example: if you have to manually log into your Facebook account and enter the password each time – you won't do it every minute to see what's new. The more activation energy you need to start something, the less likely you are to do it. So, why not give this a try by starting with something simple – like leaving your phone in another room to charge for example. By the end of the day, you'll feel productive and proud of the successful day you've had!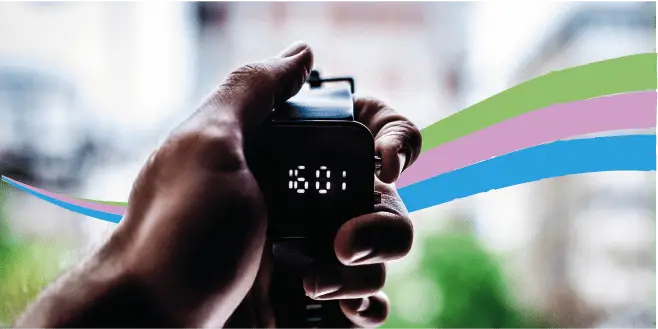 Spend a Little Time Outside on Your Lunch Break
Enjoying nature and the outdoors in general is a great way to improve your mood. Studies have shown that by spending time outside during daylight – you can significantly reduce feelings of stress, and instead feel more relaxed. Whether you're only walking to the end of your cul-de-sac, or venturing on a lengthy hike – being out and about and appreciating the fresh air can hugely help. The team at ProfileTree have decided to beat the January slump by taking part in a 10K weekly challenge to stretch our legs, get the creative juices flowing and ultimately not stay cooped up at our desks. This can be anything from walking the dog, to going for a cycle round the neighbourhood during lunch breaks. Why not give it a go today to brighten up Blue Monday? We promise it will make the world of difference!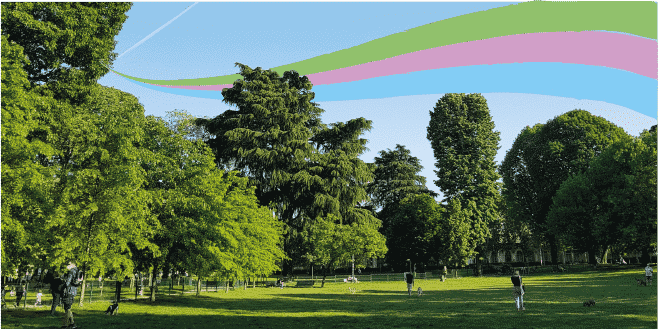 Random Acts of Kindness Go a Long Way
Make someone's Blue Monday by embracing a random act of
kindness
. This can be anything – from gifting your employees a voucher each, to allowing them to leave early if they have completed all their work for the day. The impact a random act of kindness can have on a person is monumental. Plus, it doesn't have to be costly. Appraisal is one of the most sought-after perks in any job, in any industry. What's more is that it doesn't cost anything, is easy to do and can massively improve efficiency. If you want to be generous – make Blue Monday the day to do it! Not only will your employees see the benefit, but so will the ongoing operations of your business.
Make Blue Monday Better by Following These Tips
Blue Monday can be a big downer for your fellow colleagues. But it can be easily boosted in so many simple ways. By having a casual conversation with them, asking them their song suggestions, introducing them to the 20-second rule or even giving them a pat on the back – your investment in their wellbeing will be sure to turn their frowns upside down this Blue Monday.