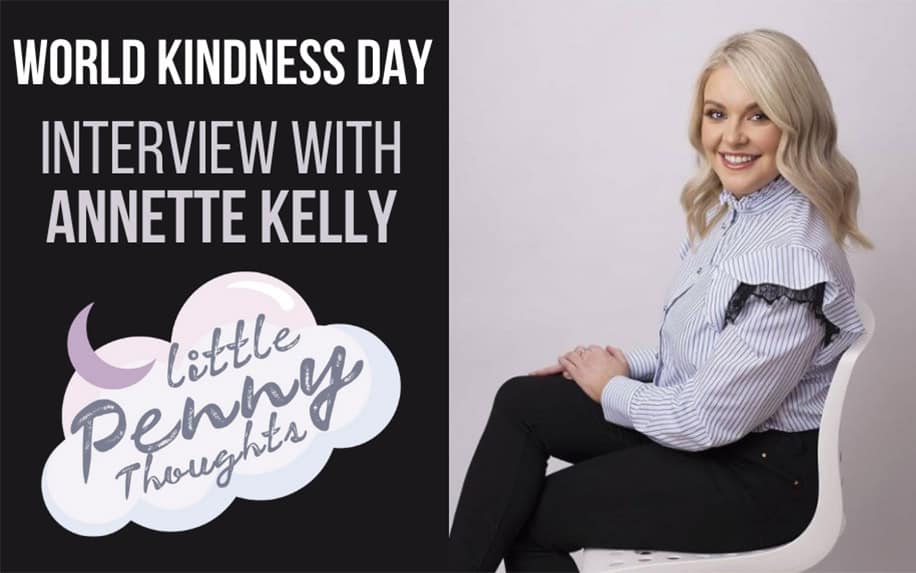 It's World Kindness Day, a day to highlight the little things that can make us kinder to not just other people, but also ourselves. In times like now, the need to be kinder is more important than ever. To celebrate this important day, we chatted to Annette Kelly, the founder of Little Penny Thoughts, an online platform based on promoting positivity. Famous on Instagram for her inspirational quotes, Annette created Little Penny Thoughts in 2015 to give her now 100,000+ followers a safe space to be motivated and uplifted daily. She defines herself as a personal development and wellbeing advocate, and is also a writer and keynote speaker. In the interview, Annette discusses all things kindness. From changing mindsets, to giving advice on how we can be kinder to others and ourselves in these unusual times.
Talking All Things Kindness with Annette Kelly of Little Penny Thoughts
How Did You Decide to Create This Platform of Positivity?
I felt that the online world can sometimes be quite negative, and we need daily reminders that can stop us in our tracks. The online world can be a fantastic resource – but it can be a double-edged sword at times. I just wanted to create a place where people could go if they needed the lift. Or even if a quote came up on their timeline – it might make them pause and anchor them for the day ahead. Even if they read at night, it can give them peace of mind and bring them a wee bit of contentment. Words are very powerful, they can hurt or heal, and I am all about those healing words.
Where Do You Find the Motivation to Continually Inspire Kindness?
It comes from within. It comes from a deep desire to help others, it comes from the reason I decided to start Little Penny Thoughts. I had the same motive now, that I did five years ago. It comes from knowing we can all do our part to make a difference, no matter how small. People's messages of support motivate me as well – when people get good from something and give me feedback. That inspires me to keep going and continue. I never feel under pressure to post, it just comes naturally. None of my posts are scheduled, they just come from how I feel there and then, whether it is my own quote or someone else's, I put it up in the hope that it can help others and that's what
motivates
me.
What Advice Would You Give to People Who Are Struggling With Lockdown?
That everything in this life is temporary. The good times and the bad times. If people are struggling at the moment or are in a bit of a standstill, know that things can and will get better. If people do have more time on their hands, my advice would be to try and upskill themselves as much as possible, explore different avenues and pursue their passion. They can do a lot of inner work on themselves and what they want to do. Like I say, nothing in this life is permanent – and there's so many opportunities – especially in this day and age to go down a new route. Even though it is a lot easier said than done, I believe there is always a way through.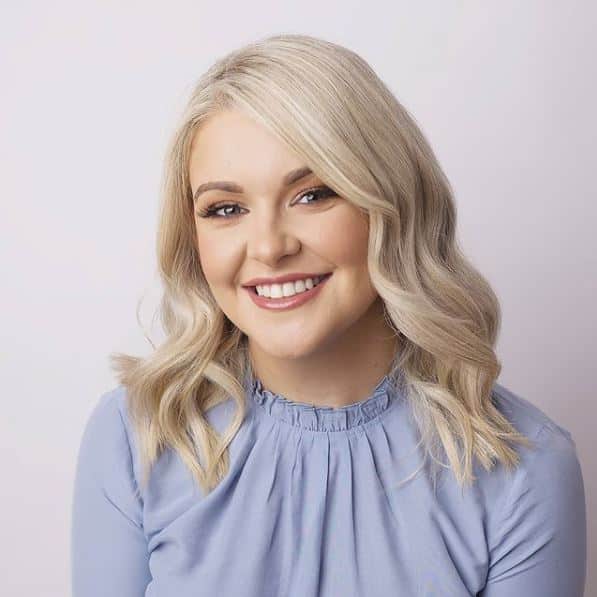 With These Strange Times, How Important Is It to Be Kind to Yourself and Other People?
It is vital. It always was vital – but now more than ever. So many people are having inward battles that we don't really know about. We have to be so compassionate towards other people's situations, whether it be their
personal or professional life
. But it all starts with yourself. If you're that wee bit kinder to yourself, in turn you'll be happier, and you'll be kinder to others. That's why your thoughts are very powerful, you have to think: 'Are your thoughts serving you today?' so the likes of battling your inner critic, you have to nip it in the bud and change your inner dialogue. Being kind to yourself is one of the toughest things you can do, but it is one of the best things, because we can be our own worst critic. But when you become your own best friend, you make life easier for yourself. I always say catch those thoughts, challenge them and
change
them.
What Can People Do to Be Kinder to Themselves With Current Restrictions?
It's all about practicing self-care. Doing things that they enjoy, putting a wee bit of joy back into their life by focusing on their interests and connecting with the right people. Ultimately, it starts from within – if you're kind to yourself, you can treat yourself. It does not have to be materialistic things either, it can be things like going for a walk, or running a bath.
Self-care
comes in many different forms. But for me, kindness can result in you taking action to be good to yourself.
How Does Being Kind to Someone Make a Difference to Their Life?
We don't know what everyone is going through, especially at the moment. It could be that one person that turns another person's day around. We have the ability to support each other, we are each other's greatest resource and we can provide the moral support to help. As human beings, we need that human connection, so it is important to be as kind as possible because you can really help to turn around their day. The smallest act of kindness does go a long way.
What Small, Simple Acts of Kindness Can People Do for One Another?
The simplest act of kindness you can give someone is your time. We can be rushing about and be too busy for other people. But you need to take the time to communicate, make a phone call, visit at a distance while things are challenging. But first and foremost, give someone the time of day, you don't know how that could impact their life. It is the little things that go a long way.
You can find Annette on the Little Penny Thoughts
Instagram
and
website
for her thoughts of the day, information on workshops and events, as well as her new stationery range.