When it comes to personal and professional development you can't have one without the other. You have to work on both ends at the same time. This is because the effort you give on one end can draw energy from the other.
Table of Contents
Professional Development
Professional development involves developing yourself in your role to entirely understand the job you do and how you can improve. It involves enhancing the necessary skills to carry out your role as effectively as possible and is something that will continue throughout your working life.
Effective personal and professional development involves ensuring your knowledge and understanding of your area of expertise for your career is always at the highest possible level. It is the acquisition of skills and knowledge for career advancement, but it also includes an element of personal development.
Broadly speaking, it may include formal types of vocational education or training that leads to a career related qualification. It can also include informal training and development programmes, which may be delivered on the job in order to develop and enhance skills.
Some examples of professional development are: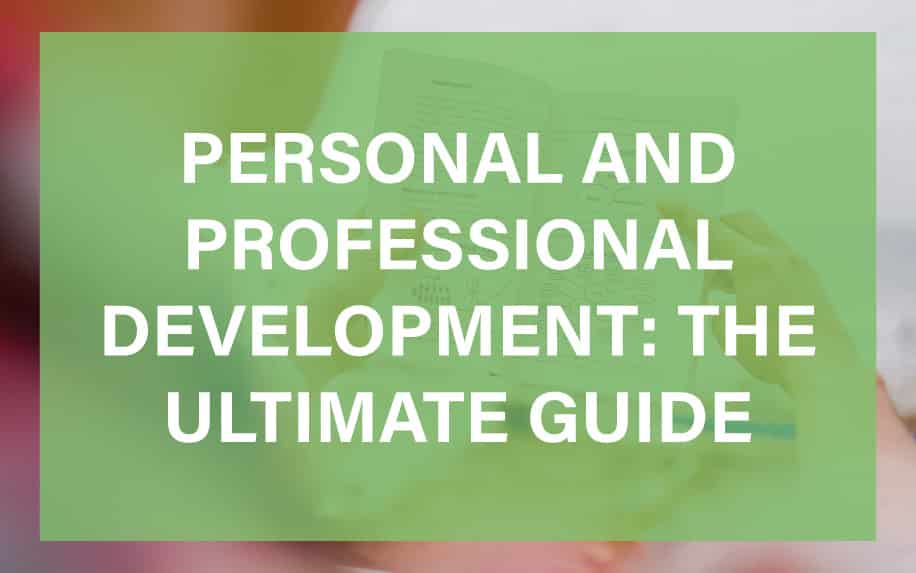 IT training
Health and Safety
Accountancy or budgeting
Legal knowledge or expertise
These could be delivered in many different methods, such as classroom based learning, eLearning, coaching, consultation, mentoring and more.
Personal Development
When you think of personal and professional development, think about what skills you need to accomplish the results required, both in your role and for life in general. It is about improving your talents and potential, both in and out of the workplace.
By having a thorough understanding of what you need to achieve and how to achieve it, you can develop the necessary skills by way of a solution. You may have experienced something like the following example. Imagine there are two people in your team or office, both of whom are great at managing budgets. They are both accurate, detail-oriented and deliver the results needed. However, one of them is a real people person.
Their interpersonal and communication skills are fantastic and, as a result of this, they have no problem getting the information they require quickly from colleagues at any level. The other person does not have this skill and often encounters conflict from colleagues, perhaps for many different reasons. Which of these people do you think needs personal development training?
As you can see from the example, both can do their jobs. Both have the skills required on a professional level to deliver results, however, with the added benefit of excellent relationship building skills one of the employees will always be one step ahead.
Establish exactly what skills you need to succeed in your role. This may be influencing skills, you may need to manage teams, or inspire individuals. It may be that you need to be able to manage upwards or have excellent delegation skills. When you are able to identify these needs, you are able to work towards a personal and professional development plan.
Self Development and Professionalism
Personal professional development is crucial, if you want to be a better leader, employee, mentor or colleague. Essentially, personal and professional growth is all about seeking out ways to do your job better.
This can include both hard and soft skills.
For example, if you're an accountant, spending time on hard skills relating to your job will obviously help you to find ways of working faster and more effectively. For example, you might work on picking up more automation skills in Excel.
Alternatively, your personal and professional development might be more centred around softer skills. To continue our accountancy example, better interpersonal skills can eliminate many miscommunications between colleagues. This leads to projects being delivered more quickly and with greater accuracy.
Finally, personal development and professional development can both centre around acquiring new knowledge on top of skills, you should check out this article on how to make a decision, to help guide you in both your professional and personal life.
This applies in most fields, but the impact is especially obvious in technical fields. Continuing to grow your professional knowledge can open countless doors in your career, and help you to overcome unexpected challenges, which your peers may struggle with.
What Else Does a Working Personal Development Definition Include?
As you can see, personal and professional development can mean a number of different things, at least in the abstract. What really solidifies this is having a clear personal and professional development plan. This is how you turn your personal growth into a workable framework.
In other words, having a plan means knowing:
What you'd like to achieve through personal development,
How you'll achieve it,
Who will support you,
When you'll take certain actions and see results.
This will also give you a roadmap for tracking your progress. If you need to, you can then adjust your plan to ensure that you stay on track and achieve the optimum results from your personal and professional development efforts.
Top 10 Skills Needed for Personal and Professional Development
Work-life Balance
Work-life balance means something different to every individual, but here health and career experts share tips to help you find the balance that's right for you. Your work-life balance is by definition the essence of personal and professional development. But how can you achieve such a thing?
Let go of perfectionism
A lot of overachievers develop perfectionist tendencies at a young age when demands on their time are limited to school, hobbies and maybe an after-school job. It's easier to maintain that perfectionist habit as a kid, but as you grow up, life gets more complicated. As you climb the ladder at work and as your family grows, your responsibilities mushroom.
Unplug
From telecommuting to programs that make work easier, technology has helped our lives in many ways. But it has also created expectations of constant accessibility. As a rule, in order for your personal and professional development plan to work, you need to unplug.
Exercise and Meditate
Even when we're busy, we make time for the crucial things in life. We eat. We go to the bathroom. And we sleep. And yet one of our most crucial needs – exercise – is often the first thing to go when our calendars fill up. Exercise is an effective stress reducer. It pumps feel-good endorphins through your body.
Similarly, meditation can drastically boost your personal and professional development plan. Always make time to clear your mind for at least 15 minutes a day. You'll be surprised how much difference it makes on the rest of your day.
Limit time-wasting activities and people
First, identify what's most important in your life. This list will differ for everyone, so make sure it truly reflects your priorities, not someone else's. Next, draw firm boundaries so you can devote quality time to these high-priority people and activities.
This may seem selfish or cruel. However, you need to keep in mind that those who cherish you truly want you to get your life together. Let those around you know that you are working on your personal and professional development.
Change the structure of your life
Sometimes we fall into a rut and assume our habits are set in stone. Take a birds-eye view of your life and ask yourself: What changes could make life easier? So instead of trying to do it all, focus on activities you specialize in and value most. Delegate or outsource everything else. Delegating can be a win-win situation. Start small. Build from there.
We've all been there: crash diets that fizzle out, New Year's resolutions we forget by February. It's the same with work-life balance when we take on too much too quickly.
Being patient, personal and professional development is a long term process.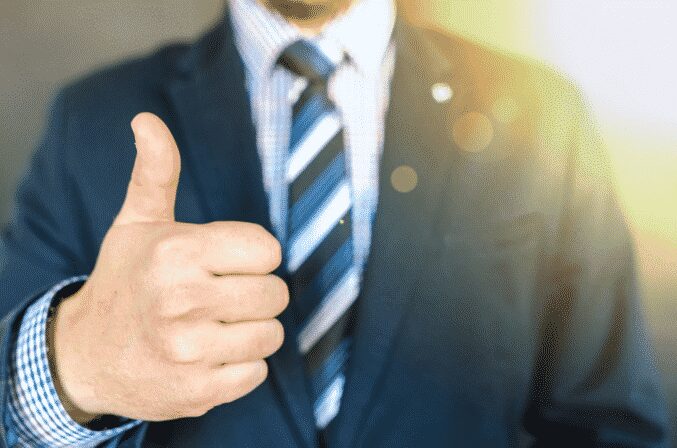 Time Management
It seems that there is never enough time in the day. But, since we all get the same 24 hours, why is it that some people achieve so much more with their time than others? The answer lies in good time management.
The highest achievers manage their time exceptionally well. By using the right time-management techniques, you can improve your ability to function more effectively – even when time is tight and pressures are high.
Good time management requires an important shift in focus from activities to results: being busy isn't the same as being effective. (Ironically, the opposite is often closer to the truth.)
Spending your day in a frenzy of activity often achieves less, because you're dividing your attention between so many different tasks. Good time management lets you work smarter – not harder – so you get more done in less time.
What Is Time Management?
"Time management" refers to the way that you organize and plan how long you spend on specific activities. It may seem counterintuitive to dedicate precious time to learning about time management, instead of using it to get on with your work, but the benefits are enormous:
Greater productivity and efficiency.
Personal and professional development
A better professional reputation.
Less stress.
Increased opportunities for advancement.
Greater opportunities to achieve important life and career goals.
Failing to manage your time effectively can have some very undesirable consequences:
Missed deadlines.
Inefficient work flow.
Poor work quality.
A poor professional reputation and a stalled career.
Higher stress levels.
Spending a little time learning about time-management and implementing it will save a lot of time later. Namely, good time management makes your personal and professional development plan show faster results.
Self Confidence
Self-confidence is extremely important in almost every aspect of our lives, yet so many people struggle to find it. Sadly, this can be a vicious circle: people who lack self-confidence can find it difficult to become successful. After all, most people are reluctant to back a project that's being pitched by someone who was nervous, fumbling, and overly apologetic.
On the other hand, you might be persuaded by someone who speaks clearly, who holds his or her head high, who answers questions assuredly, and who readily admits when he or she does not know something. Confident people inspire confidence in others: their audience, their peers, their bosses, their customers, and their friends. And gaining the confidence of others is one of the key outcomes of your personal and professional development plan.
The good news is that self-confidence really can be learned and built on. And, whether you're working on your own confidence or building the confidence of people around you, it's well-worth the effort!
How Confident Do You Seem to Others?
Your level of self-confidence can show in many ways: your behavior, your body language, how you speak, what you say, and so on. Look at the following comparisons of common confident behavior with behavior associated with low self-confidence. Which thoughts or actions do you recognize in yourself and people around you?
Confident Behavior
Doing what you believe to be right, even if others mock or criticize you for it.
Being willing to take risks and go the extra mile to achieve better things.
Admitting your mistakes, and learning from them.
Accepting compliments graciously.
Behavior Associated with low Self-Confidence
Governing your behavior based on what other people think.
Staying in your comfort zone, fearing failure, and so avoid taking risks.
Working hard to cover up mistakes and hoping that you can fix the problem before anyone notices.
Dismissing compliments offhandedly.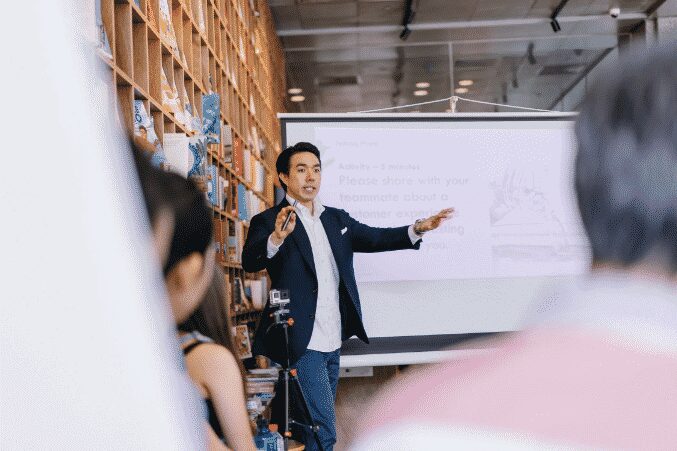 Communication Skills
Good communication is important at every step of your career and life. Therefore, it requires a lot of effort in your personal and professional development plan. These are the top communication skills that recruiters and hiring managers want to see on your resume and cover letter. Highlight these skills and demonstrate them during job interviews, and you'll make a solid first impression. Continue to develop these skills once you're hired, and you'll impress your boss, teammates, and clients.
Listening
Being a good listener is one of the best ways to be a good communicator. No one likes communicating with someone who only cares about putting in her two cents and does not take the time to listen to the other person. If you're not a good listener, it's going to be hard to comprehend what you're being asked to do. Take the time to practice active listening. Active listening involves paying close attention to what the other person is saying, asking clarifying questions, and rephrasing what the person says to ensure understanding..
Nonverbal Communication
Your body language, eye contact, hand gestures, and tone of voice all color the message you are trying to convey. A relaxed, open stance (arms open, legs relaxed), and a friendly tone will make you appear approachable and will encourage others to speak openly with you. Eye contact is also important; you want to look the person in the eye to demonstrate that you're focused on the person and the conversation (however, be sure not to stare at the person, which can make him or her uncomfortable).
Also, pay attention to other people's nonverbal signals while you are talking. Often, nonverbal signals convey how a person is really feeling. For example, if the person is not looking you in the eye, he or she might be uncomfortable or hiding the truth.
Clarity and Concision
Good verbal communication means saying just enough – don't talk too much or too little.
Try to convey your message in as few words as possible. Say what you want clearly and directly, whether you're speaking to someone in person, on the phone, or via email. If you ramble on, your listener will either tune you out or will be unsure of exactly what you want.
Think about what you want to say before you say it; this will help you to avoid talking excessively and/or confusing your audience.
Friendliness
Through a friendly tone, a personal question, or simply a smile, you will encourage your coworkers to engage in open and honest communication with you. It's important to be nice and polite in all your workplace communications. This is important in both face-to-face and written communication. When you can, personalize your emails to coworkers and/or employees – a quick "I hope you all had a good weekend" at the start of an email can personalize a message and make the recipient feel more appreciated. If your personal and professional development efforts steer you towards being rude then you're doing it wrong.
Confidence
It is important to be confident in your interactions with others. Confidence shows your coworkers that you believe in what you're saying and will follow through. Exuding confidence can be as simple as making eye contact or using a firm but friendly tone. Avoid making statements sound like questions. Of course, be careful not to sound arrogant or aggressive. Be sure you are always listening to and empathizing with the other person. We'll discuss this skill in detail as it is that important for your personal and professional development.
Empathy for others
Even when you disagree with an employer, coworker, or employee, it is important for you to understand and respect their point of view. Using phrases as simple as "I understand where you are coming from" demonstrates that you have been listening to the other person and respect their opinions.
Open-Mindedness
A good communicator should enter into any conversation with a flexible, open mind. Be open to listening to and understanding the other person's point of view, rather than simply getting your message across. By being willing to enter into a dialogue, even with people with whom you disagree, you will be able to have more honest, productive conversations.
Respect
People will be more open to communicating with you if you convey respect for them and their ideas. Simple actions like using a person's name, making eye contact, and actively listening when a person speaks will make the person feel appreciated. On the phone, avoid distractions and stay focused on the conversation.
Convey respect through email by taking the time to edit your message. If you send a sloppily written, confusing email, the recipient will think you do not respect her enough to think through your communication with her.
Feedback
Being able to appropriately give and receive feedback is an important communication skill. Managers and supervisors should continuously look for ways to provide employees with constructive feedback, be it through email, phone calls, or weekly status updates. Giving feedback involves giving praise as well – something as simple as saying "good job" or "thanks for taking care of that" to an employee can greatly increase motivation. Similarly, you should be able to accept and even encourage feedback from others. Listen to the feedback you are given, ask clarifying questions if you are unsure of the issue, and make efforts to implement the feedback.
Picking the Right Medium
An important communication skill is to simply know what form of communication to use. For example, some serious conversations (layoffs, changes in salary, etc.) are almost always best done in person. You should also think about the person with whom you wish to speak, if they are a very busy person, you might want to convey your message through email. People will appreciate your thoughtful means of communication and will be more likely to respond positively to you.
Emotional Intelligence
We all have different personalities, different wants and needs, and different ways of showing our emotions. Navigating through this all takes tact and cleverness – especially if we hope to succeed in life. This is where emotional intelligence becomes important.
Emotional intelligence is the ability to recognize your emotions, understand what they're telling you, and realize how your emotions affect people around you. It also involves your perception of others: when you understand how they feel; this allows you to manage relationships more effectively.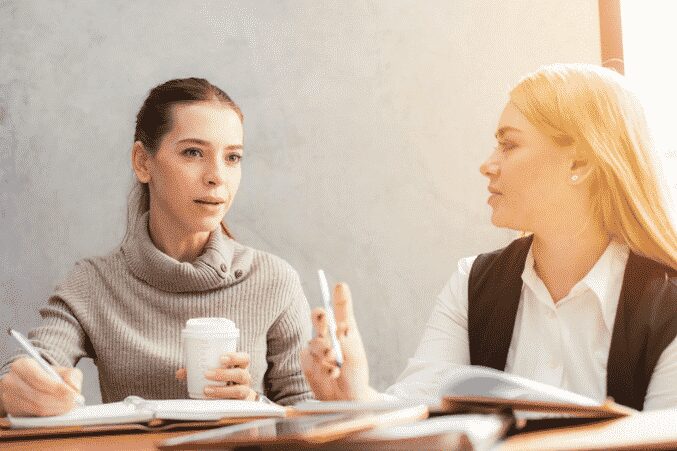 Characteristics of Emotional Intelligence
Self-Awareness
People with high emotional intelligence are usually very self-aware. They understand their emotions, and because of this, they don't let their feelings rule them. They're confident – because they trust their intuition and don't let their emotions get out of control.
They're also willing to take an honest look at themselves. They know their strengths and weaknesses, and they work on these areas so they can perform better. Many people believe that this self-awareness is the most important part of emotional intelligence.
Self-Regulation
This is the ability to control emotions and impulses. People who self-regulate typically don't allow themselves to become too angry or jealous, and they don't make impulsive careless decisions. They think before they act. Characteristics of self-regulation are thoughtfulness, comfort with change, integrity, and the ability to say no.
Motivation
People with a high degree of emotional intelligence are usually motivated. They're willing to defer immediate results for long-term success. They're highly productive, love a challenge, and are very effective in whatever they do.
Empathy
This is perhaps the second-most important element of emotional intelligence. Empathy is the ability to identify with and understand the wants, needs, and viewpoints of those around you. People with empathy are good at recognizing the feelings of others, even when those feelings may not be obvious.
As a result, empathetic people are usually excellent at managing relationships, listening, and relating to others. They avoid stereotyping and judging too quickly, and they live their lives in a very open, honest way.
Social Skills
It's usually easy to talk to and like people with good social skills, another sign of high emotional intelligence. Those with strong social skills are typically team players. Rather than focus on their own success first, they help others develop and shine. They can manage disputes, are excellent communicators, and are masters at building and maintaining relationships.
How to Improve Your Emotional Intelligence?
The good news is that emotional intelligence can be learned and developed. As well as working on your skills in the five areas above, use these strategies:
Observe how you react to people. Do you rush to judgment before you know all of the facts? Do you stereotype? Look honestly at how you think and interact with other people. Try to put yourself in their place, and be more open and accepting of their perspectives and needs.
Look at your work environment. Do you seek attention for your accomplishments? Humility can be a wonderful quality, and it doesn't mean that you're shy or lack self-confidence. When you practice humility, you say that you know what you did, and you can be quietly confident about it. Give others a chance to shine – put the focus on them, and don't worry too much about getting praise for yourself.
Do a self-evaluation. Try out our emotional intelligence quiz. What are your weaknesses? Are you willing to accept that you're not perfect and that you could work on some areas to make yourself a better person? Have the courage to look at yourself honestly – it can change your life.
Examine how you react to stressful situations. Do you become upset every time there's a delay or something doesn't happen the way you want? Do you blame others or become angry at them, even when it's not their fault? The ability to stay calm and in control in difficult situations is highly valued – in the business world and outside it. Keep your emotions under control when things go wrong.
Take responsibility for your actions. If you hurt someone's feelings, apologize directly – don't ignore what you did or avoid the person. People are usually more willing to forgive and forget if you make an honest attempt to make things right.
How Do You Present a B2B Digital Marketing Strategy?
Active Listening
The way to improve your listening skills is to practice "active listening." This is where you make a conscious effort to hear not only the words that another person is saying but, more importantly, the complete message being communicated.
In order to do this, you must pay attention to the other person very carefully.
You cannot allow yourself to become distracted by whatever else may be going on around you, or by forming counter arguments while the other person is still speaking. Nor can you allow yourself to get bored, and lose focus on what the other person is saying.
Becoming an Active Listener
There are five key active listening techniques you can use to help you become a more effective listener:
Pay Attention
Give the speaker your undivided attention, and acknowledge the message. Recognize that non-verbal communication also "speaks" loudly.
Look at the speaker directly.
Put aside distracting thoughts.
Don't mentally prepare a rebuttal!
Avoid being distracted by environmental factors. For example, side conversations.
"Listen" to the speaker's body language
Show That You're Listening
Use your own body language and gestures to show that you are engaged.
Nod occasionally.
Smile and use other facial expressions.
Make sure that your posture is open and interested.
Encourage the speaker to continue with small verbal comments like yes, and "uh huh."
Provide Feedback
Our personal filters, assumptions, judgments, and beliefs can distort what we hear. As a listener, your role is to understand what is being said. This may require you to reflect on what is being said and to ask questions.
Reflect on what has been said by paraphrasing. "What I'm hearing is… ," and "Sounds like you are saying… ," are great ways to reflect back.
Ask questions to clarify certain points. "What do you mean when you say… ." "Is this what you mean?"
Summarize the speaker's comments periodically.
Defer Judgment
Interrupting is a waste of time. It frustrates the speaker and limits full understanding of the message.
Allow the speaker to finish each point before asking questions.
Don't interrupt with counter arguments.
Respond Appropriately
Active listening is designed to encourage respect and understanding. You are gaining information and perspective. You add nothing by attacking the speaker or otherwise putting her down.
Be candid, open and honest in your response.
Assert your opinions respectfully.
Treat the other person in a way that you think she would want to be treated.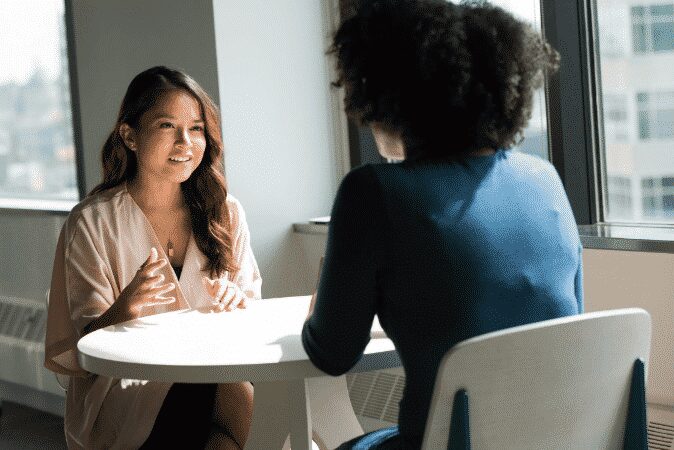 Leadership
Leaders help themselves and others to do the right things. They set direction, build an inspiring vision, and create something new. Leadership is about mapping out where you need to go to "win" as a team or an organization; and it is dynamic, exciting, and inspiring. Yet, while leaders set the direction, they must also use management skills to guide their people to the right destination, in a smooth and efficient way.
Becoming a Better Leader
Creating an Inspiring Vision of the Future
In business, a vision is a realistic, convincing and attractive depiction of where you want to be in the future. Vision provides direction, sets priorities, and provides a marker, so that you can tell that you've achieved what you wanted to achieve.
Motivating and Inspiring People
A compelling vision provides the foundation for leadership. But it's leaders' ability to motivate and inspire people that helps them deliver that vision. For example, when you start a new project, you will probably have lots of enthusiasm for it, so it's often easy to win support for it at the beginning. However, it can be difficult to find ways to keep your vision inspiring after the initial enthusiasm fades, especially if the team or organization needs to make significant changes in the way that it does things. Leaders recognize this, and they work hard throughout the project to connect their vision with people's individual needs, goals and aspirations.
Managing Delivery of the Vision
This is the area of leadership that relates to management. Leaders must ensure that the work needed to deliver the vision is properly managed – either by themselves, or by a dedicated manager or team of managers to whom the leader delegates this responsibility – and they need to ensure that their vision is delivered successfully.
Leaders also need to make sure they manage change effectively. This helps to ensure that the changes needed to deliver the vision are implemented smoothly and thoroughly, with the support and backing of the people affected.
Coaching and Building a Team to Achieve the Vision
Individual and team development are important activities carried out by transformational leaders. To develop a team, leaders must first understand team dynamics. A leader will then ensure that team members have the necessary skills and abilities to do their job and achieve the vision. They do this by giving and receiving feedback regularly, and by training and coaching people to improve individual and team performance.
Leadership also includes looking for leadership potential in others. By developing leadership skills within your team, you create an environment where you can continue success in the long term. And that's a true measure of great leadership.
Problem Solving
A fundamental part of every manager's role is finding ways to solve them. So, being a confident problem solver is really important to your success. Much of that confidence comes from having a good process to use when approaching a problem. With one, you can solve problems quickly and effectively. Without one, your solutions may be ineffective, or you'll get stuck and do nothing, with sometimes painful consequences.
There are four basic steps in solving a problem:
Defining the problem.
Generating alternatives.
Evaluating and selecting alternatives.
Implementing solutions.
Defining the Problem
The key to a good problem definition is ensuring that you deal with the real problem – not its symptoms. For example, if performance in your department is substandard, you might think the problem is with the individuals submitting work. However, if you look a bit deeper, the real issue might be a lack of training or an unreasonable workload.
Understanding Complexity
When your problem is simple, the solution is usually obvious, and you don't need to follow the four steps we outlined earlier. So it follows that when you're taking this more formal approach, your problem is likely to be complex and difficult to understand because there's a web of interrelated issues.
The good news is that there are numerous tools, like calculator online that you can use to make sense of this tangled mess! Many of these help you create a clear visual representation of the situation so that you can better understand what's going on.
Affinity Diagrams
Affinity Diagrams are great for organizing many different pieces of information into common themes, and for discovering relationships between these. Another popular tool is the Cause-and-Effect Diagram. To generate viable solutions, you must have a solid understanding of what's causing the problem.
Using our example of substandard work, Cause-and-Effect diagrams would highlight that a lack of training could contribute to the problem, and they could also highlight possible causes such as work overload and problems with technology.
When your problem occurs within a business process, creating a Flow Chart, Swim Lane Diagram or a Systems Diagram will help you see how various activities and inputs fit together. This will often help you identify a missing element or bottleneck that's causing your problem.
Quite often, what may seem to be a single problem turns out to be a whole series of problems. Going back to our example, substandard work could be caused by insufficient skills, but excessive workloads could also be contributing, as could excessively short lead times and poor motivation.
Problem-Solving Processes
The four-step approach to solving problems that we mentioned at the beginning of this article will serve you well in many situations. However, for a more comprehensive process, you can use Simplex, Appreciative Inquiry or Soft Systems Methodology (SSM). These provide detailed steps that you can use to solve a problem effectively.
Simplex
Involves an eight-stage process: problem finding, fact finding, defining the problem, idea finding, selecting and evaluating, planning, selling the idea, and acting. These steps build upon the basic process described earlier, and they create a cycle of problem finding and solving that will continually improve your organization.
Appreciative Inquiry
This takes a uniquely positive approach by helping you solve problems by examining what's working well in the areas surrounding them.
Soft Systems Methodology
SSM is designed to help you understand complex problems so that you can start the process of solving them. It uses four stages to help you uncover more details about what's creating the problem, and then define actions that will improve the situation.
Organization Skills
Without the ability to organize your work and your resources, you could be twisting in the wind in no time. You may have been able to muddle along back in the day, but in today's competitive environment, you need to work any advantage in your favor.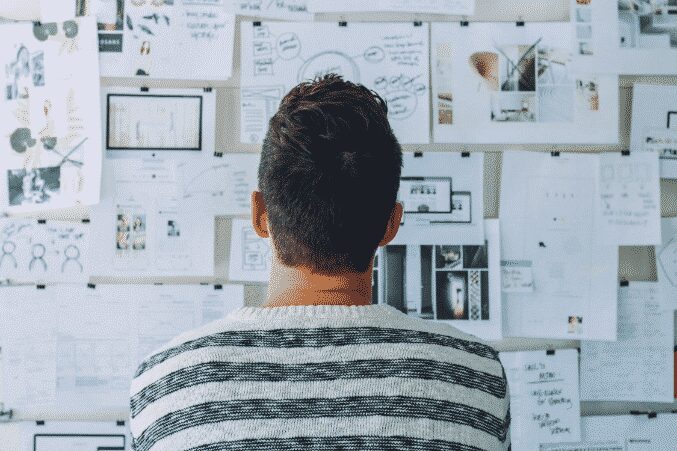 Be Proactive
Most people take the work one day at a time, coming in ready to take on whatever happens. However, that means you are reacting to a situation rather than preparing for it in advance. The best way to make the most of your day is to prepare for it in advance. Know what you need to do for the next day and make preparations for them before you leave for the day. This not only takes the guesswork out of your workday, it might even give you some insights or ideas of how to do the work better.
Make a list
Part of being proactive is making a list of all the things you need to do for each day. The benefits of this is of course so you don't forget anything. An added bonus to making a list is crossing it out. It gives you not only a concrete way to keep track of the tasks you need to do, but it motivates you to keep doing it because it gives you such a sense of satisfaction and accomplishing crossing each item on your list. This is putting all your ducks in a row, and you shoot them down one by one, metaphorically speaking.
Make a schedule
At the same time, you are planning the day and making your list of tasks, you should make a schedule, giving each task a prescribed time to do each one. You can ensure you meet all your deadlines, and nothing is left by the wayside.
Be an early bird
You are more likely to get more things done, and in time, if you start early. Of course, this should reflect on the work schedule you make, but getting started early also means there are other things you can do to keep you on your toes, such as daily exercise and a good breakfast. Starting early also means you avoid stress by having plenty of time to get to work and do anything else you need to do.
Establish a filing system
Most of your files are probably going to be digital, but you still need to know where everything you need is stored. Looking for lost files will take up as much of your time as looking for misplaced items. You need to make sure all your files are in its proper place. You should also have a master document of all your files, and the location of those files.
Make the most of your prime time
Everybody has a certain time of the day when they are most productive. Some work better early in the morning, while others work best in the evening. You should schedule all your most demanding or challenging work during this time. Of course, if your business involves meeting with other people, you need to coordinate your prime time with theirs.
Minimize interruptions
You may think it is obvious, but you waste a lot of time dealing with interruptions to your work. This is why it is important to make a schedule. Follow the schedule and avoid distractions as much as possible. Turn off your mobile phone, close the door to your office, and avoid useless meetings. If you travel frequently, you should travel in as comfortable surroundings as you can so you can do work.
Learn to delegate
You might think you are saving money by doing everything yourself. The fact is, you can save a considerable amount of time and effort by delegating tasks to the right people and focusing on core activities that will make you money.
Organize your workplace
Whether you work alone, or you have employees, you want to arrange your work area so you can be more efficient. You can minimize the time and effort it takes to get things done. Even putting the photocopier next to where you keep your paper supplies can help save a few steps and trips that ultimately increase your productivity, and that of your employees.
Personal and Professional Development: How to See Results
We've already considered the question what is personal professional development? We've also touched on the results which you can expect to see once you know how to define personal development. But what steps can you take to achieve these outcomes?
In other words, how do you ensure the success of your personal and professional growth?
Naturally, the first thing is to establish clear personal and professional development goals. The best way to do this is using the SMART framework, meaning that your goals ought to be:
Specific,
Measurable,
Achievable,
Realistic,
Timely.
Of course, this is easier with some kinds of personal development than it is with others. For example, if your goal is to complete a particular course on a technical topic, your SMART goals will be pretty much self evident.
This isn't always the case. For instance, how do you set SMART goals if you want to become more empathetic?
In reality, there are a number of ways to do this. For example, you might set a goal to find opportunities to use your new soft skills each day. Alternatively, if you're managing personal development for your whole team, you might want to see certain efficiency savings by a particular date.
Let's talk results!
ProfileTree is an SEO Belfast agency. Contact us to start improving your website, optimising your digital marketing strategies and increase your sales.