Whilst many firms have had to temporarily suspend their business due to the Covid-19 pandemic, the television production industry has tried to adapt to maintain its output of programming. Few people understand the challenge of these times better than Larry Bass, founder and CEO of ShinAwiL. In the latest in our series of remote interviews, Michelle Connolly sits down to discuss the challenges in production management with the mind behind one of Ireland's most successful independent production companies.
Kicking off the discussion, Larry takes us on a quick walkthrough of his life and professional background before he went down the path of television production later on in life. Speaking from his Dublin office, he discusses the story of his company, stretching across 20 years of production for the screen. "We opened the UK business in Belfast in 2015, and we did have some really exciting plans for this year," he laughs, acknowledging the impact of the virus on filming and production schedules. Exciting plans to grow and develop the Belfast side of the business were unfortunately paused due to the ongoing crisis.
From Pirate Radio to Television Production
But how did Larry end up leading one of the island's most sought-after production firms? The founder and CEO's beginnings were different to that of the standard production professional, cutting his teeth on pirate radio as a youngster. This allowed him to work closely with audio and recording equipment, igniting a love story with technology which has stayed with him to this day. He took any opportunity to work with the recording technology in his early days, running discos, dances and everything in between before moving into a career as a sound engineer.
Rock n' roll came next for Larry, working for years as a production manager before growing tired of living "out of a suitcase". He returned to college at the mature age of 28 to complete a degree in film and broadcasting, going on to set up ShinAwiL in 1999 to create a documentary around a band he was working with. That first taste of success opened up several opportunities for the team at ShinAwiL, going on to create programming including entertainment pieces; factual entertainment titles, live event programming and most recently, scripted drama genres. Indeed, some of the major titles ShinAwiL are behind are huge, including Ireland's version of The Apprentice and Dragons' Den, as well as Masterchef Ireland.
According to the ShinAwiL Founder, production is the ultimate in team management and product management. "In some cases we'd have 4-6 people, and then for larger productions we may have hundreds of individuals involved. For me, it's simple – hire people who make you look better, hire people who are really amazing at what they do. I'm also not a detail-orientated person, so I hire someone who is to make sure that we have all areas covered," he explains. He highlights that playing to your strengths and minimising your weaknesses is the key to succeeding in the industry.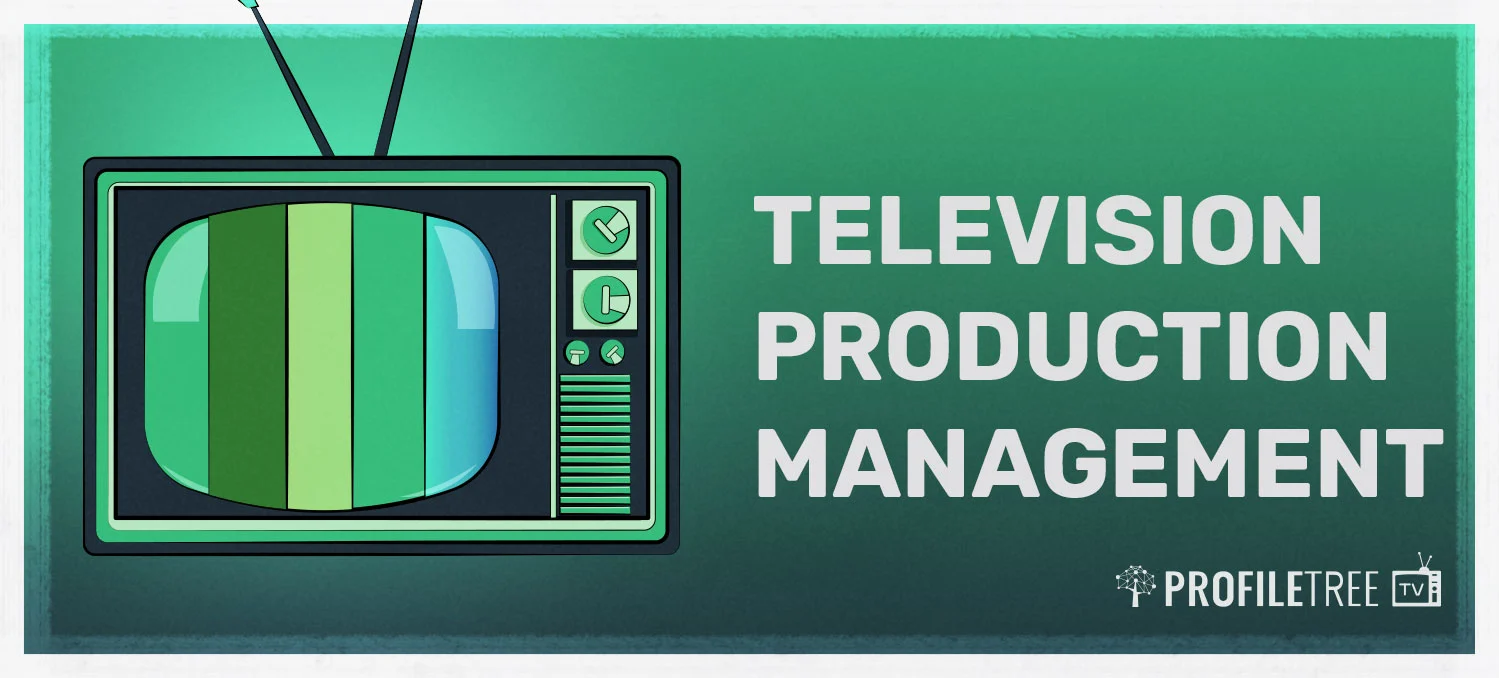 Northern Ireland: Europe's Hollywood
The film industry across the island of Ireland is blooming into something that is internationally-renowned, and Northern Ireland is continuing to develop its own scene which is now rivalled only by Hollywood in terms of production quality. "There are huge opportunities for people in the industry to upskill and move to a different area. The roles are hard work but they are generally well paid, and it's a really rewarding and fulfilling career. It's an act of craft – you aren't just sitting working at a computer all day – you're out and about physically making something."
The world of film and television production is about to see some big changes, according to Larry. "For a start, technology is opening up new opportunities every day – even look at how we are taking this call using Zoom. Tech has taken a leap, and that's going to affect the entertainment industry and entertainment production industry. I don't have a crystal ball that will tell me exactly how that's going to happen, but you need to be open to that change and embrace it, not fear it. Change has to be something you want to do – just going off to do a strategic course isn't enough. You need to live it day in, day out, always keeping those targets in mind."
Larry reminds us that in many cases, the bigger the customer, the more careful you have to be. "If you're a good supplier, the customer wants what you are supplying. In our business, we see ourselves as a business that isn't easily commodified – we're normally building something for a particularly niche, and understanding your unique product and how it will add value to a TV schedule or a platform is critical and key. If you look at Derry Girls, for example, what's been created is beyond important and has become a pillar for the whole Channel 4 network."
The Ending Credits
The future is bright for film & television production in Northern Ireland. "There's a Yellow Moon post-production facility in Belfast that can be rated with the best in the world. You have organisations like Northern Ireland Screen who were able to bring an extraordinary vision to a semi-state organisation to try and build an industry – and they didn't just build it – it exploded. Invest NI have also been helpful in attracting inwards investment and we are with them in trying to grow the sector. They are all parts of the jigsaw that makes working in Northern Ireland so attractive.
"We want to build a global business, yes – but we want to build it in Belfast."
**Those wishing to learn more about the work of ShinAwiL and its team of professionals can visit the official website. Interested parties are also welcome to connect with CEO Larry Bass directly via LinkedIn.**
Larry Bass' interview with ProfileTreeTV joins our award-winning Business Leader series, recently recognised with the Best Content Marketing Award for a Video Series at the inaugural Irish Content Marketing Awards. Check out the series for more industry-leading insights from business leaders across Ireland, and get in touch with our expert team today to take part in a future episode.