Instagram has gone through many changes over the years since it started as a social media app to capture must-see moments through photos to share with friends and family. In recent years, several new features and tools have been introduced to market your business on Instagram, such as reels, stories, lives, stickers, and scheduling.
Although keeping up to date with the Instagram algorithm can be overwhelming, our complete guide on Instagram hacks will help you feel confident with your digital marketing strategy.
Features You Should Be Using For Effective Instagram Hacks
To reach a larger target audience and increase user engagement, you can use the following Instagram hacks:
Instagram Bio
Instagram Grid Posts
Instagram Reels
Instagram Stories
Instagram Highlights
Instagram Insights
By utilising these features and Instagram hacks, your content has a higher chance of reaching the correct target audience and increasing user engagement. Nailing these Instagram hacks is essential for the Instagram algorithm as the number of likes, comments, and shares (including viewer watch time!) determine the success of your social media posts. Once your audience is engaged, you can maximise the opportunity to promote your products or services and increase conversions!
1. Instagram Bio: The Overlooked Instagram Hack
Your Instagram bio is the first thing users will see when they land on your profile. If you haven't reviewed your Instagram bio in a few years or maybe even since you created your page – it's time for a refresh!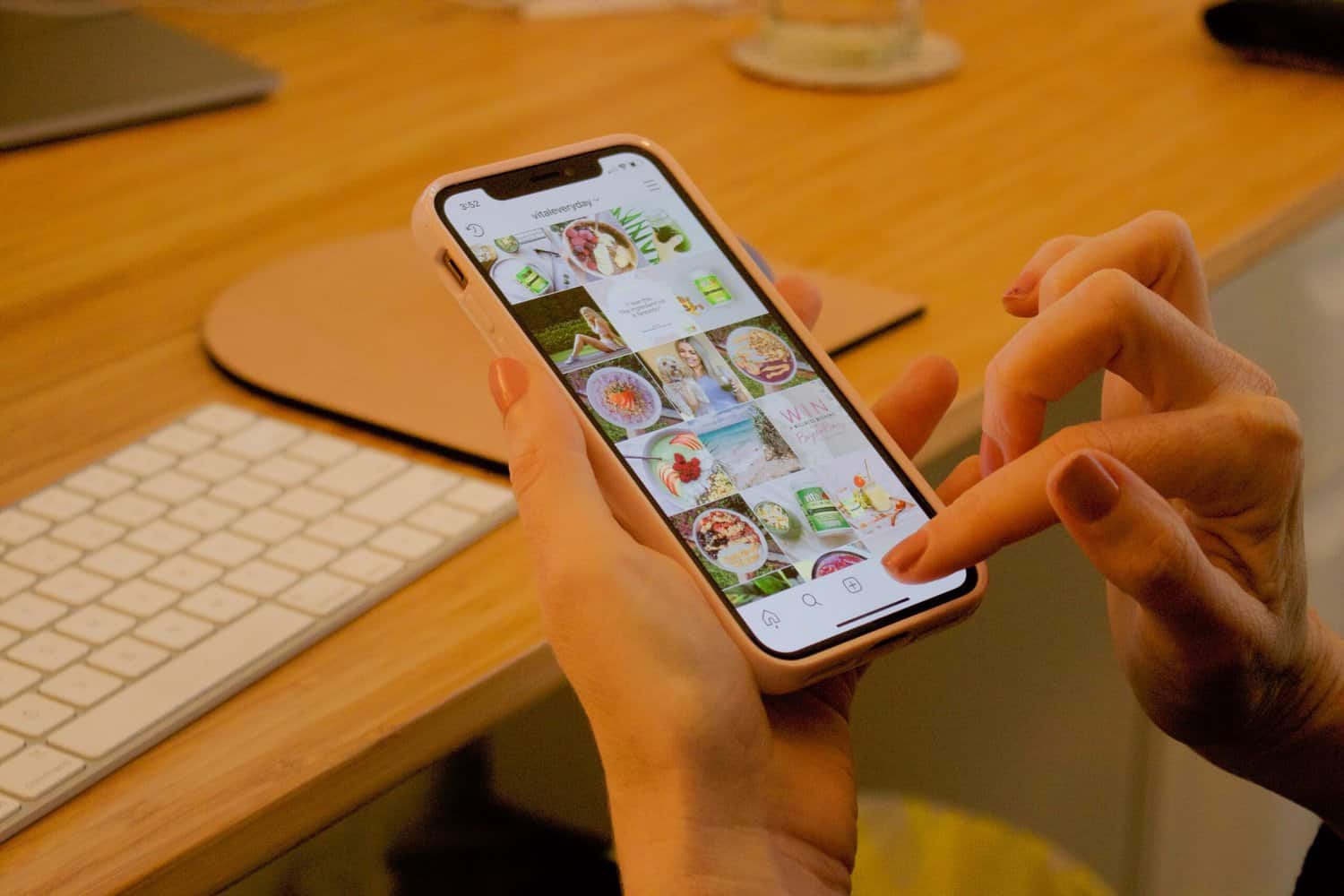 An Instagram bio for a business account should outline:
Who you are and where you are based (if relevant)
The products or services you offer using keywords
Your USP
People you cater for
A call to action directing users to your website or relevant URL link
So, let's break this down. Imagine you are a family photographer and want to drive the correct audience to your profile. Your bio could look like this:
✋Family photographer based in Northern Ireland
📸Capturing family memories through photography
🖼️Photo albums and frames available
👪Offering photography for families, newborns, and couples
👇Book your photography session today!
[Insert URL link to website]
From the bio above, you have clearly stated who you are, the services you offer, a USP, who would be interested in your services, and a call to action. This Instagram hack improves your SEO and ensures that you have included keywords that users would search for in order to find your page.
Keywords are an essential Instagram hack to include in your bio as Instagram searches for profiles that include search terms users are entering in order to make the most relevant recommendation for the user.
Once you have outlined important information about your business and services, encourage the user to visit your website or URL link by including a call to action at the end of your bio.
This Instagram hack is a great way to clearly communicate your identity as a business while encouraging users to engage with your profile and improve your profile's SEO. So, don't underestimate the power of your Instagram bio!
2. Instagram Grid Posts: The Instagram Hack To Demand Your Audience's Attention
Although video marketing for social media has skyrocketed on Instagram and TikTok, photos and graphics are still essential for your profile!
Next time when you're uploading a single post on Instagram, consider uploading more than one graphic instead to create a carousel. Carousels are a fantastic Instagram hack to demand your audience's attention as the more images you upload to a single post, the more likely it will be shown to your followers.
How Does This Instagram Hack Work?
For example, imagine you're a makeup artist and you've just uploaded a post with four graphics outlining some tips for applying eyeliner. One of your followers saw the first graphic and continued to scroll. However, when the same follower returns to their Instagram app later in the day, they see your post again but this time they see your second graphic detailing a tip.
This means that even if a follower ignores your post and continues to scroll through their feed, a carousel ensures that your post still has a chance of appearing for the same follower again, but instead showing the graphic they have not yet seen within the post.
This Instagram hack is a great way for your posts to potentially appear on your followers' feeds more than once, therefore demanding your audience's attention and emphasising your online presence.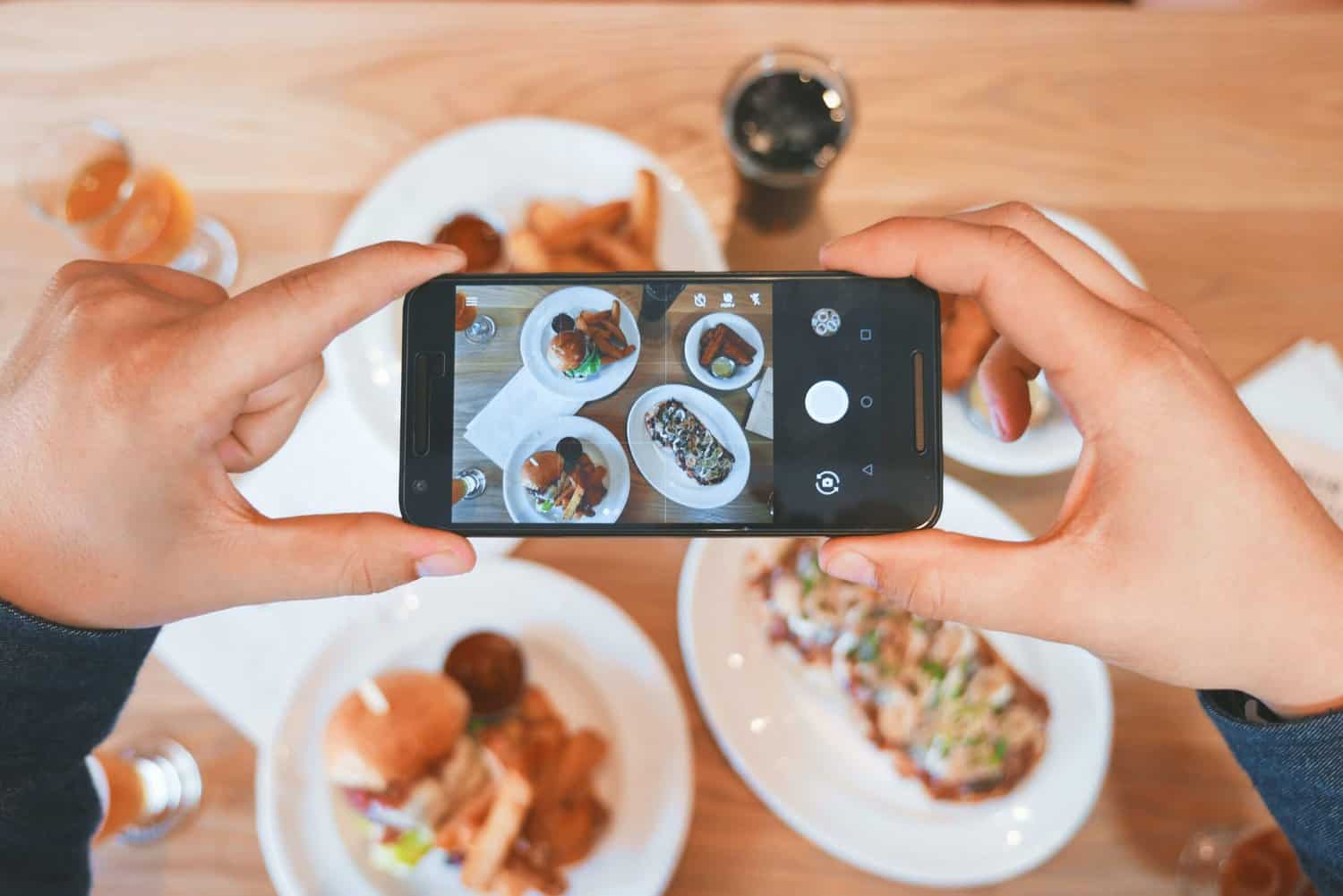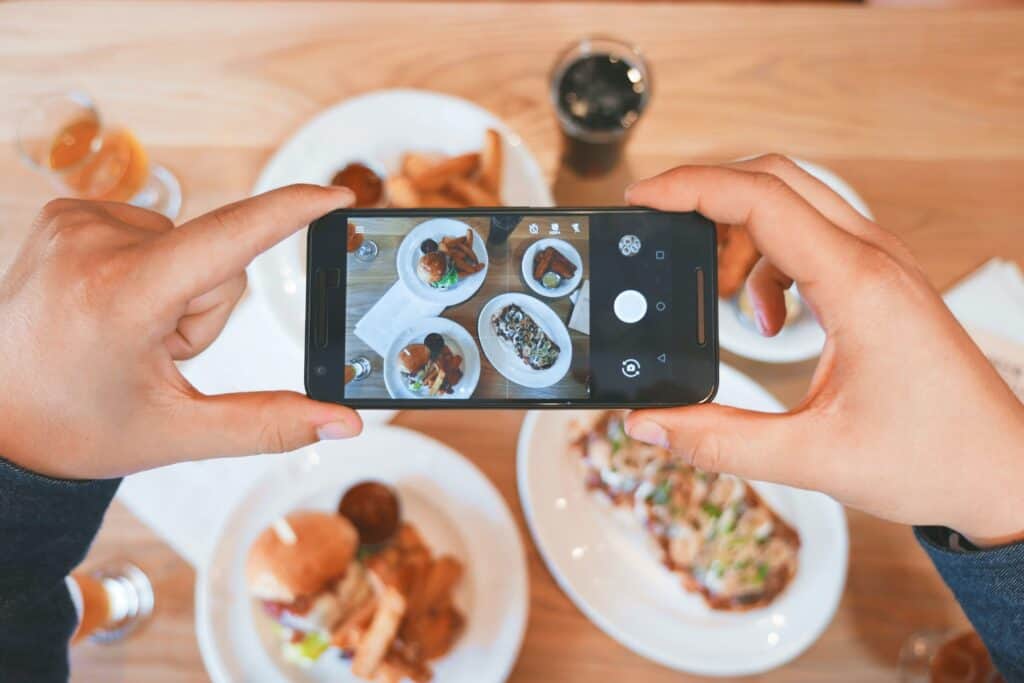 3. Instagram Reels: The Revolutionary Instagram Hack
Love it or hate it, the need to create Instagram reels to grow online is here to stay! This is because this Instagram hack has proven to not only grab but hold users' attention and engagement. With millions of video content available online, how can businesses ensure to hold user attention and increase conversions?
Reels should include the following Instagram hacks:
Text at the beginning of the video
Transitions
Trending audio
A call to action
Text On Reels: Communicating Your Content Through An Instagram Hack
Having some text at the beginning of your video helps to communicate to your audience what your content is about and helps the user decide if they would find it beneficial to watch.
Think of the text at the beginning of your reel as your "title" that will be visually eye-catching and ultimately stop the scroll!
Transitions On Reels: The Instagram Hack To Hold Attention
Transitions are a great way to hold your target audience's attention as video transitions keep your video short, quick, and entertaining. You can utilise transitions through the editing features on Instagram, InShot, and CapCut, or create your own through movement when filming your video clips!
Trending Audio: The Instagram Hack That Keeps The Algorithm Happy
When selecting the song or audio for your Instagram reel, look out for the white arrow pointing up diagonally to discover what audio is currently trending. If audio is trending, this means that it is currently popular among content creators and businesses.
Using this Instagram hack can increase the chances of your reel reaching a larger audience, and so the more views your reel receives, the more likely the Instagram algorithm will promote your content even better!

Call To Action: The Instagram Hack To Drive Conversions
Now that your viewers have watched your Instagram reel, make sure to outline the action that you would like them to take.
For example, if your goal is to increase engagement, add some text at the end of your reel such as "Comment below your favourite product" or "What are your thoughts? Comment below!". A call to action is also a great way to direct your audience to your caption by including text such as, "Read the caption for more details". By utilising this Instagram hack, you're guiding your target audience towards the action you want them to take, therefore increasing conversions.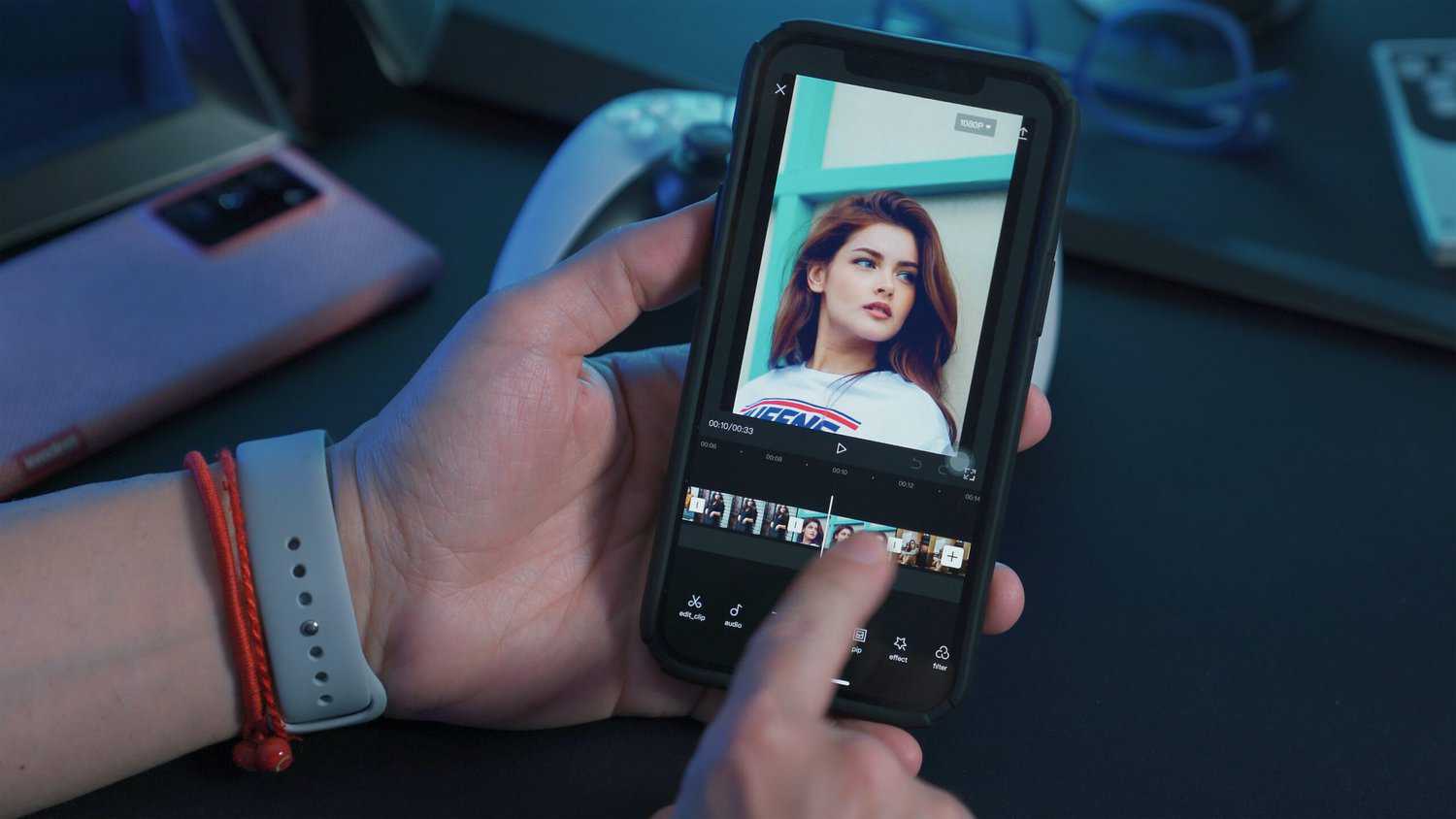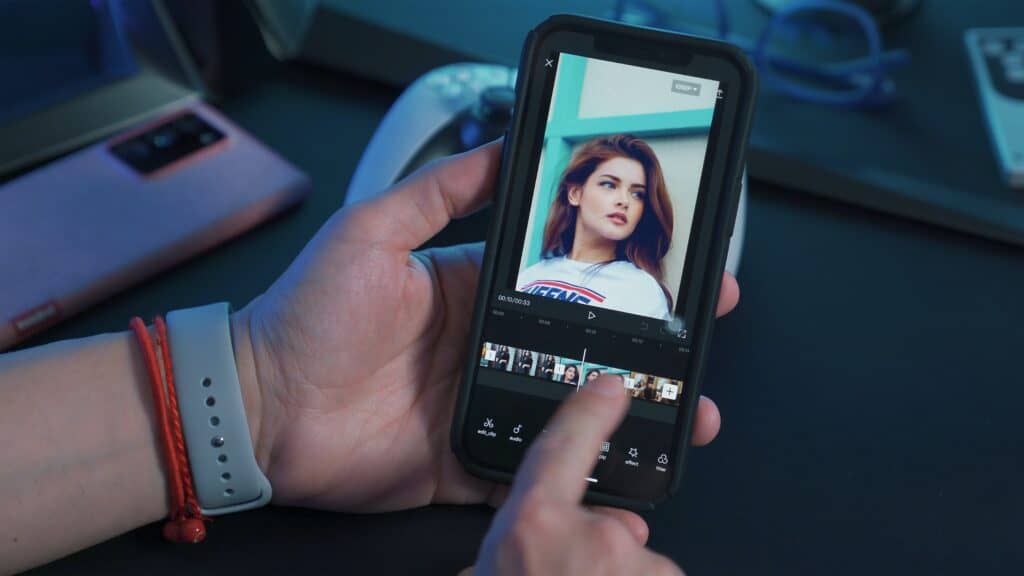 4. Instagram Stories: The Instagram Hack For Brand Awareness and Visibility
Stories can sometimes be difficult to organise when planning content for your Instagram profile. A frequently asked question we get asked at ProfileTree regarding Instagram stories is, "What is the difference between posting content on Instagram stories compared to your main grid?".
The most defining characteristics and features of Instagram stories include:
Instagram stories are viewable for only 24 hours unless they are saved as a highlight
You can add engagement stickers to Instagram stories
You can use Instagram stories to increase brand awareness and visibility
Have you ever uploaded a main grid post and couldn't understand why your followers aren't engaging with your content? It could be that some of your followers can't see your content! The Instagram algorithm utilises activity such as likes, comments, and shares to determine which content will be shown to social media users.
For example, if you follow a variety of accounts that post baking recipes and engage with this content regularly, Instagram will make sure to show this type of content to you first as it assumes this is what you're most interested in.
So, how can you make sure that you're getting the most visibility to your followers as possible? Uploading Instagram stories! This is an amazing Instagram hack to potentially regain your followers' attention and utilise this opportunity to show behind-the-scenes content to your followers.
Using Engagement Stickers To Improve Your Instagram Hack
Engagement stickers on stories are an amazing feature on Instagram stories to increase engagement and interaction with your followers.
Examples of some engagement stickers include:
Poll sticker
Quiz sticker
Question sticker
Countdown sticker
When users engage with your Instagram story by voting in a poll, engaging in a quiz, or sending a question, this increases the chances of your story being shown to more people as Instagram recognises that people are actively engaging with your content.
So, how could you use these stickers in an Instagram story? Imagine you're a personal trainer and want to increase brand awareness and engagement through Instagram stories. You could utilise Instagram stickers in the following ways:
Poll sticker: Ask your followers a "This or That" question (e.g. "Weight lifting or Cardio").
Quiz sticker: Quiz your followers on their knowledge of your products or services (e.g. "What is the best way to increase your protein intake?").
Question sticker: Allow your followers to ask questions about your products or services and answer these through your stories (e.g. "Ask me anything about our 6-week personal training course").
Countdown sticker: Encourage your followers to set a reminder leading up to the launch of a product, service, or announcement (e.g. "Launch of Summer Training Course – Set a reminder for early bird offer!).
Social media users appreciate when Instagram pages interact with their followers and loyal community, so this Instagram hack is a must when increasing engagement and promoting brand awareness.
5. Instagram Highlights: An Instagram Hack To Organise Stories
As Instagram stories are only visible for 24 hours, you can save stories as highlights to organise your content for visitors to your profile and allow your followers to revisit your stories once the 24-hour period has passed.
Some great examples to have as highlights include:
About Us
FAQs
Reviews
Products/Services
Think about your Instagram page as if it's another version of your website, and so your Instagram highlights are the different services or product tabs to organise your content. This is a great Instagram hack to inform new visitors of your page about your identity as a business, the products or services you offer, and positive customer feedback.
6. Instagram Insights: The Instagram Hack To Improve Your Digital Strategy
If your Instagram profile has been set up as a business account, you will have access to Instagram Insights. Utilising this Instagram hack is an amazing way to gain comprehensive insights into your best-performing posts, reels, and stories, as well as understand audience demographics and the number of new followers you've gained over time.
Benefits Of Utilising Instagram Insights As An Instagram Hack
So, how can you use this Instagram hack to improve your digital strategy? We would recommend checking your Instagram Insights at least once a month to monitor the performance of your social media marketing.
For example, you can filter your Instagram Insights by the previous month and review the number of accounts that were reached as well as user engagement. If you can identify a certain topic that generated the most reach and engagement, such as a 'Meet The Team' post, use this information to improve your digital strategy by creating similar content.
The main benefits of monitoring Instagram Insights are:
Identifying what type of content generates the most engagement.
Recognising audience demographics.
Monitoring how many followers were gained over a period of time.
Identifying areas of improvement for low-performing posts.
Discovering which days and times your followers are most active and aligning this with your posting strategy.
Regularly monitoring and reviewing your Instagram Insights is a fantastic Instagram hack to ensure that your target audience can see and actively engage with your content.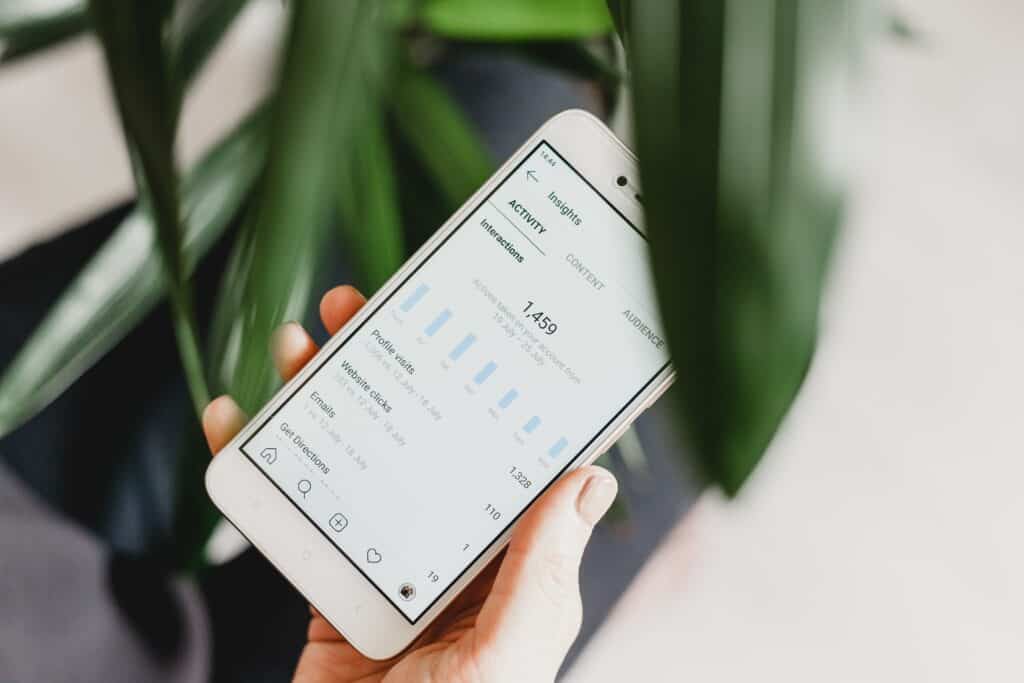 Want to know more about Instagram hacks? Contact ProfileTree today to improve your digital marketing strategy and drive conversions!