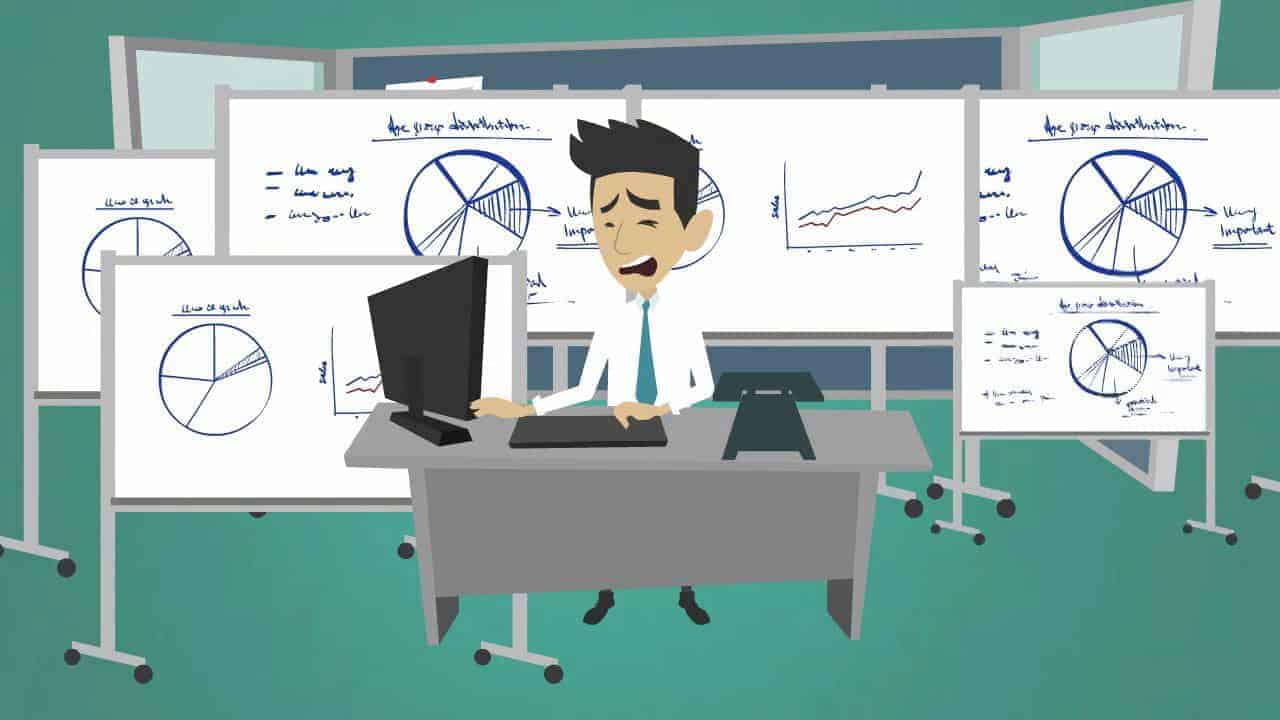 Project management tool use grants project managers a great deal of efficiency that they would not otherwise be able to maintain. The project management process is quite complex, and if the tools and data are not in order, the hassle multiplies. A project manager keeps their team engaged and effectively coordinates their efforts. They are also burdened with the steps that precede the actual implementation of the project. These steps include the initiation of the project, planning, which only then is followed by the execution, evaluation and the closing of the operation. If crucial details are not thoroughly considered in any of these steps, the whole operation is prone to collapse.
There are many variations of every project management tool and there are tools designed for every step of the process. Actually, the tools that exist not only cover steps. We have project management tools that take care of sub-tasks. This is a field for which the software is developed with specialization in very minute aspects of the project manager's overall mission. Such software tools are indispensable nowadays, what with the hectic conditions business projects, big or small, impose on the teams and their leaders.
Here are 5 of the best project management tools out there.
Asana
This piece of software is hailed as the king of to-do lists. It's pretty fundamental that a project manager (or any type of manager for that matter) should be capable of "managing" their daily, weekly and monthly objectives. Some choose to write their lists down, while others use their smartphones or computers. But if you are putting together a to-do list for a full project, or better yet multiple projects, that sort of basic organizer software won't do it for you. You need something more customized to handle extensive business activities.
What makes Asana so popular is that it is as user-friendly as to-do list software can get. It allows you to put your tasks into a hierarchical structure with sub-tasks, categories, and subcategories. You don't even need to go through the whole list to find the piece of entry you are looking for. The idea behind the categories and subcategories is to have them work as tags. Meaning that instead of manually searching for certain divisions of a project, you can put each into a tagged category that you can just access with a simple click.
The interface is quite convenient, too. Any amateur user would find the tools and menus pretty clear. It is also soothing to the eye, so spending your day organizing your tasks on it will not turn into a hateful task itself.
Basecamp  
When it is time for getting the team together, platforms like Basecamp sure save project managers a huge part of the struggle. You can say it is something of a private social network. Through its user-friendly interface, you can bring your team together in one place. It eases the communication a great deal. Basecamp lets you set up boards for the team to display their work for you to follow up on it, which also facilitates the coordination among the members handling different tasks. And you can link Basecamp to e-mail in order to have it deliver notifications for new messages. There are also message boards for group discussions regarding the team's project. You also get to create separate dashboards for clients to look at.
There are other project management tools that do what Basecamp does, like, for example, Trello and MyCollab. But in terms of user-friendliness and visual convenience, Basecamp would sweep the board.
Aha!
This colourfully named application is a godsend for any project manager because it covers one of the most daunting parts of project management in quite a simple way. Gantt charts are an unpleasant face to a project manager's job. People do not only use Gantt charts as a project management tool. They were originally created by mechanical engineer Henry Gantt. What Kanban boards (like Basecamp and Trello) do at the task level, Gantt charts do at the project-level. It basically gives a more zoomed-out view of the project's progress.
What project managers can do with "Aha!" or other Gantt chart applications is set milestones to the project and monitor the performance according to them. As complex as these charts might get if set manually, "Aha!" and other similar projects tracking tools make the job fairly simple through a user-friendly graphical user interface. Alternatives to "Aha!" include Microsoft Project and Wrike, but it still remains the most popular.
Paymo
Project management and time management definitely go hand in hand, so time-tracking applications like this are an essential project management tool. Paymo even allows project managers to keep track of time for multiple projects through its dashboard feature. It is not just a time-tracking application, though. Paymo is also an invoicing application. This takes away a huge part of the hassle of dealing with clients' demands. Whenever the client for one of your projects asks you as a project manager to have your team perform a task for them, after clicking start your time tracker, you get to automatically produce an invoice for your client after your team had finished the task. That serves best with last-minute demands that clients tend to come up with.
Freedcamp
The major advantage of Freedcamp is that it combines a lot of the features we mentioned with the previous apps. It includes calendars, so it can do the job of a to-do list. There is a milestone option, too, which we mentioned is the use of Gantt charts. It even includes a Kanban board platform. You can also have an unlimited number of projects and users from your team on the platform.
Of course, like most multifunctional apps, Freedcamp would not provide you with each of these features with an equal degree of complexity as the other specialized apps. For example, you can for sure use the Kanban board on Freedcamp. But you need to know that if you as a project manager are handling several projects under which you manage big teams, it is better that you go with software for Kanban charts alone, like Basecamp or Trello. Software like Freedcamp would make a better project management tool for small-sized businesses.