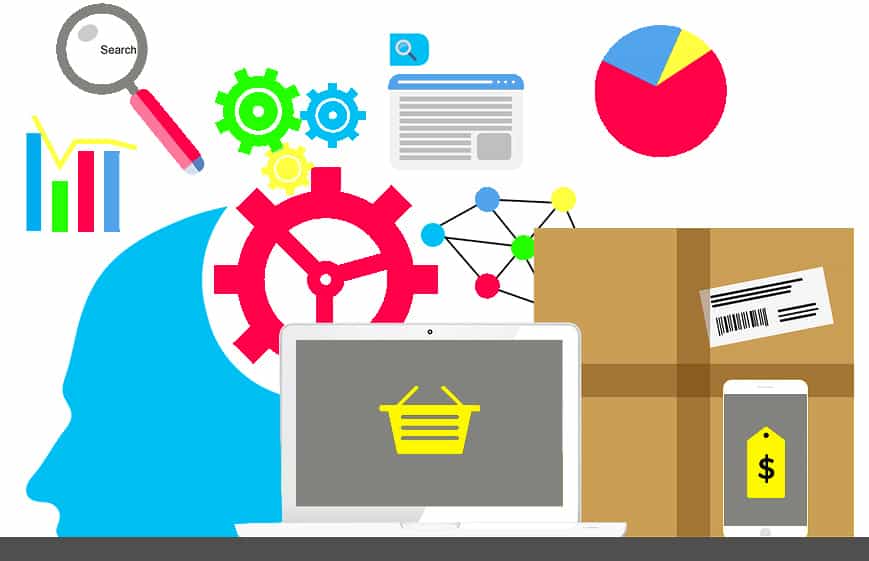 Learning the ins and outs of how to market your business online is the smartest investment of your time when it comes to being an entrepreneur these days, but time is a commodity most don't have an excess of. No matter what kind of service you offer, keeping it up to par is an arduous and time-consuming process. Business owners often find themselves too preoccupied keeping their ship afloat to factor in the myriad other aspects required, the most important of which being marketing.
Regardless of what kind of product an up-and-coming entrepreneur might have on offer, it's not going to be very rewarding without proper exposure.
One has to get with the times and adapt to the increasingly fast-paced evolution of the online world if one is to know how to market online; handing out free samples or throwing flyers at passersby is almost history, but that doesn't mean the principals behind these old techniques are flawed.
Those who don't learn from history are doomed to repeat it. And if you don't want to end up in the past, you have to properly learn how to market your business online.
Before You Learn How to Market Your Business Online:
Patience Is a Virtue
One would be wise to realize from the advent of one's journey that online marketing, while cheaper and much more accessible than hiring a professional, is a long-term engagement. It's not something that pays off dividends within a few days time; it takes a considerable amount of time to deliver the desired result, but it's a sure-fire way of doing things.
Personal Touch
One should always strive to be authentic and to actually connect with your clientele rather than just spamming and nagging them into giving you what you want; build a respectful and nurturing relationship with your audience so that when they think about you and your service, they're in a state of security and assurance that whatever you have to offer is the go-to for their needs.
Quid Pro Quo
One must also know that the majority of one's yield from online marketing is a result of only some of the effort they put in. This is what's known as the Pareto principle, or the 80-20 rule, which implies that 80% of the results of one's results is equivalent to about 20% of their effort. Similarly, 80% of your revenue comes from 20% of your clients and figuring out a method to identify that 20% would allow an apprentice online marketer to target that audience with offers and discounts. This is a prime example of how to market your business online.
The Way of the Blog
You might think blogs are only good for personal opinions and fan fiction, but they're one of the simplest and most powerful tools at your disposal. Maintaining and optimizing an organized and appealing blog with high quality and periodic content can take you from being a passing thought to a household brand when it comes to online business marketing. A good rule of thumb when it comes to how to market your business online through blogging is to put yourself in your client's shoes, ask yourself "What do I want out of this?", "What am I looking for?", "What would I be interested in reading here?" Build your blog around your clients' interests, aim to catch their interest and motivate them to keep coming back to your blog for further insight, publish helpful tutorials, lists or even a simple inspirational post.
Consider guest blogging for other, more influential blogs in your industry or niche to widen your exposure and divert a sizeable amount of traffic over to your neck of the online woods. Similarly, you can find out power players and influencers in your niche and seek their help to promote your content; they command a massive amount of traffic. Appeal to them well enough with free samples or a commission based agreement, and you can have a share of that for your own endeavours.
Social Media and You
When approaching how to market your business online, exposure is a crucial key component. You need to get your content and product out there for all to see, as far and wide as you can stretch your virtual peripheral vision. And what better way than to utilize the many social media options at your disposal?
Try to figure out where your industry's clientele might prefer to hang out when it comes to picking a platform to establish a foothold; places like LinkedIn are essential for reaching out to industry leaders and followers alike; joining groups and posting relevant, quality content can net you some quality awareness and traffic, but do remember not to come off inauthentic or spammy. Facebook and Twitter are also powerful tools when it comes to utilizing social media, share content your clientele might enjoy by either finding it insightful and genuinely helpful or by being entertaining. You can also use targeted Facebook ads once you get a feel to your clientele and know what makes them tick, it might not be free but you have to spend money to make money.  It is imperative that you aim to humanize your brand and your presence by being your honest self. Like we said earlier, a strong bond between you and your clientele is a pillar of how to market your business online.
SEO: What to Know

You would be astonished at how far Search Engine Optimization has come over the past few years. To an aspiring online marketer, Google is the boss of all bosses, and only by pleasing google do you stand a chance at being on top of its Search Engine Results Pages or SERPs. But before delving into the how to let's take a look at the what.
Search engine optimization basically means garnering traffic from search results on search engines "naturally." By figuring out appropriate keywords, ones your target audience will most likely be using for your topics, and allocating them all over your content in a relevant and fitting manner, you'll be on the right track to gaining a presence in the jungles of Google. In addition to keyword selection, factoring in minor keywords, content quality, readability and how insightful your content is as well as many other aspects of SEO, you'll be able to slowly but steadily climb the search ladder up to your clientele's eye level. This is a time and effort investment that is destined to pay off, only after you put in the hours and don't shy away when massive results don't come pouring in from the get-go.
Become a Landmark

We're in the 21st century, and people only use phone books to level out tables and add that 90's aesthetic to their apartments. When they want to find something or somewhere, it's straight to Google.
And you'd be wise to put yourself out there on the various local directories that people resort to in an instant. Consider investing in Google Places for faster results when people want to look up your service or product, get instantly found on a map with all your relevant date and contact info at the press of a button. It also offers user reviews much like Yelp, which is just as important to be on. Yelp offers people a platform to share their criticism, constructive or otherwise, on any listed venue or service, which could mean a massive influx of new leads from word of mouth alone, building trust and reliability over time. This is something the leading eggheads in the field call Reference Marketing, and it's one of your most trusty tools when it comes to how to market your business online.
That's It?

While this article does contain a fair amount of tips and tricks to help you start your journey on how to market your business online, it is by no means an all-inclusive list. There are many, many more techniques you need to hone and master in order to go far in the online marketplace. With a little bit of elbow grease and a boatload of dedication and time on your behalf, you can be among the top marketers out there in the virtual jungle, maybe even stand head and shoulders above the rest? that's for you to decide.