Product management is more than just knowing everything you can about your product. Both soft and hard skills apply to the product manager's ability to lead, decide, and perform their job role more effectively. In this article, we'll look at 6 hard and soft skills you need to succeed in product management.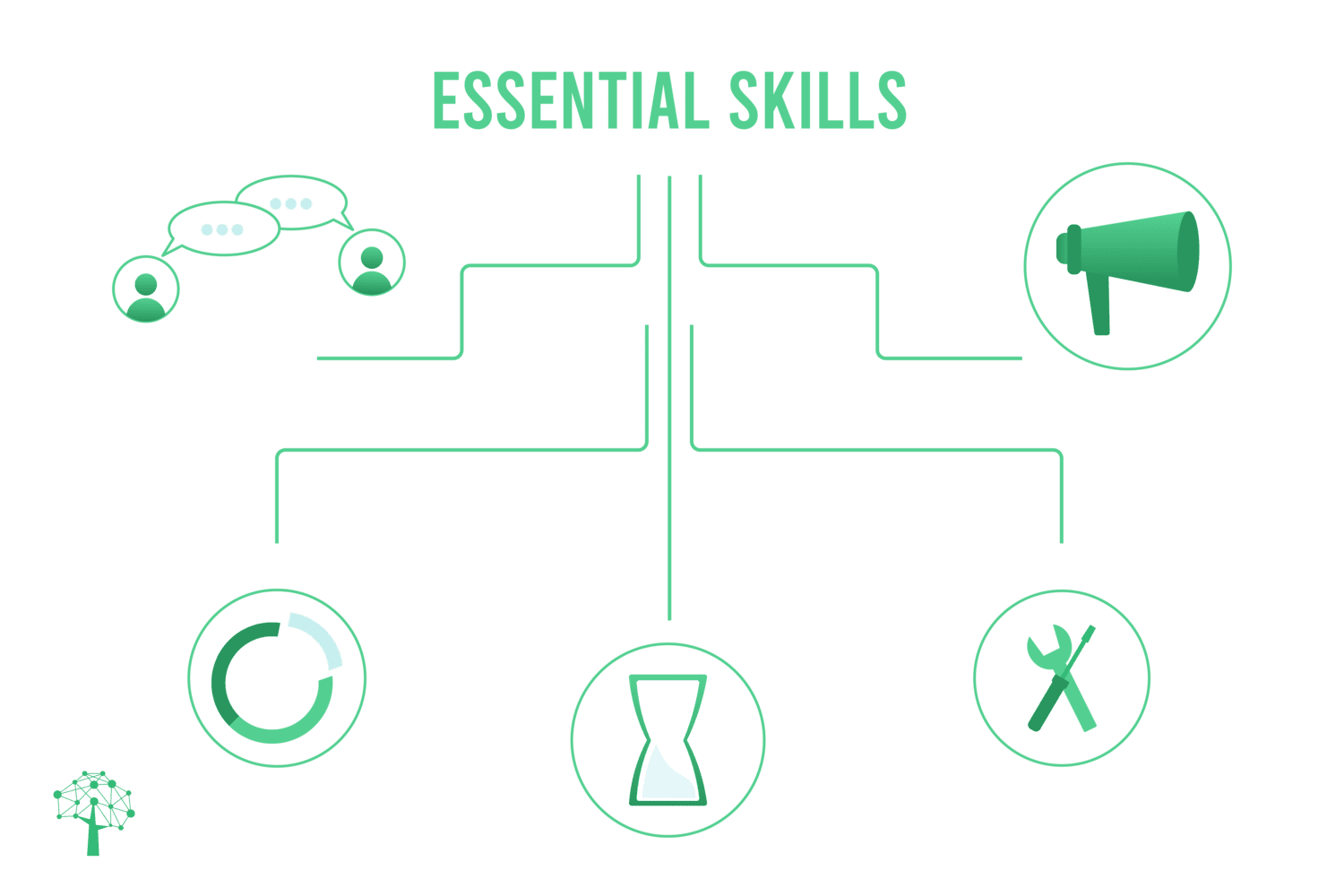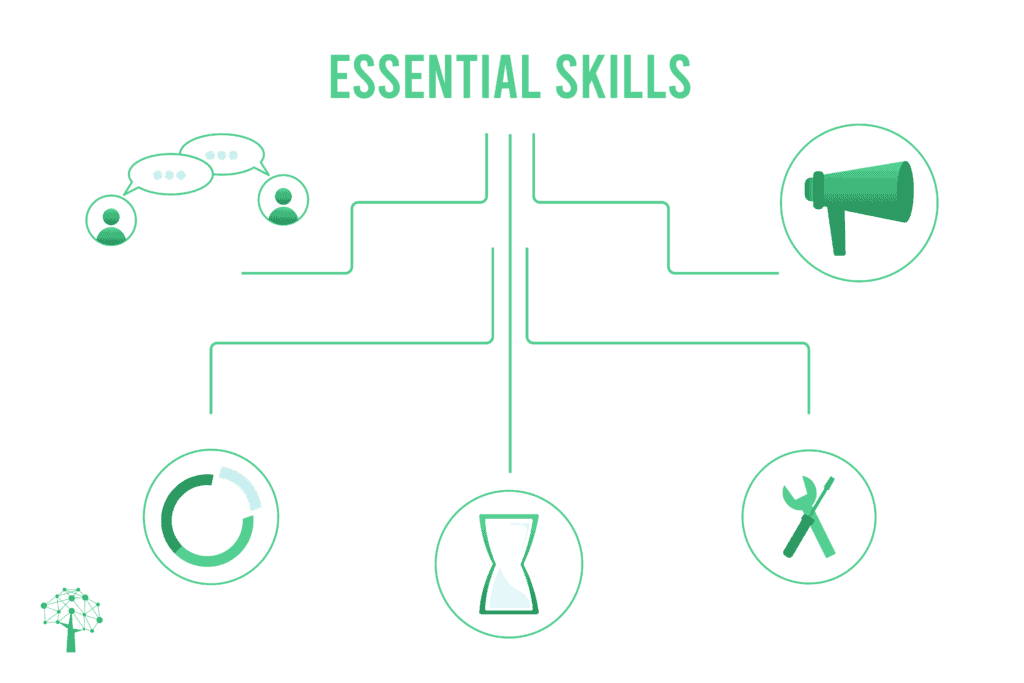 Product Manager Soft Skills
1. Communication
Strong communication skills are important for product managers to lead their team in order to develop great products on schedule and on budget.
Product managers are the spokesperson for their products, customers, and teams. They must be able to clearly and properly express the product's vision and strategy to the team.
Product managers also work with a variety of teams, like engineering and marketing teams, daily. Their primary responsibility is to communicate cross-functional with the business and engineering teams and translate and communicate various aims, needs, and visions. Strong communication skills ensure they are mutually understandable and that the objectives are clear.
They have to engage with external stakeholders outside of their teams, especially when reporting on product success or improvement prospects, to ensure that the stakeholders understand how their decisions will affect the product or business plan.
2. Strategic Thinking
Product management involves many strategic activities, from understanding the market to choosing how to launch a new product. As a product manager, one of your responsibilities is prioritizing and implementing ideas that will have the greatest impact on the company or brand.
The greatest product managers establish a strong awareness of the organization's goals and absorb information from a variety of sources, including users, developers, and business colleagues. Therefore, it is important to engage in strategic thinking by defining the company's vision and working toward that vision with realistic and attainable goals.
The best product managers meticulously analyse data, consider the big picture, and act strategically. A product manager must be able to analyse information and data to provide their teams with actionable insights. By doing so, they ensure both the business and their customers get value out of their products.
3. Empathy
As the product manager, it is your responsibility to be the central hub for customer feedback. Besides analysing user behaviour, product managers dig deeper to uncover their underlying needs so that they can better advocate for customers' needs in the organization.
To be a great product manager, you must have empathy to comprehend exactly how your customers are interacting with a new product or your existing product and understand their concerns so that you can guide your team towards developing the best features.
By applying user science and empathy, product managers can identify and evaluate the challenges users may face.
Second, you'll use empathy to work with cross-functional teams within your organization who are helping you build a successful product.
The role of a product manager is to cope with a multitude of stakeholders, and being empathetic will help you cut through the noise, make the trade-offs, and set a clear vision for your product.
It takes empathy and interpersonal skills to understand each team's agenda so you can prioritize the right features for your product and create a product strategy that everyone is on board with.
Hard Skills
Technical Skills
To sell your product idea effectively, you need to understand how engineers think. Therefore, a basic understanding of the coding process is useful for product managers.
Besides helping product managers relate to your engineering team and empathize with them, knowing a few coding languages can also help to communicate with them better when planning timelines and roadmaps. Product managers can then better allocate their time and resources.
The best product managers are ones who understand not only the product management principles, but who also care about the context in which they operate.
Taking a beginner coding course would definitely help when communicating with engineers. Learning on free online platforms such as FreeCodeCamp and Codecademy would be a great way to start.
Marketing Research Skills
In order to design the perfect product-market fit, product managers need to keep up with marketing trends to know what customers want and what others are offering.
Market research is crucial to the conception of a new product, as it informs whether there is a market for the product, as well as how best to serve that market. The process involves assessing user needs and gathering feedback and can also entail a user interview or survey, or working with a user research team.
Knowing the market and industry trends and being able to set and track key KPIs are some core product management skills. Examples of key KPIs are customer acquisition costs, conversion rate, daily active users, feature usage, user churn, Net Promoter Score, customer satisfaction, and customer lifetime value.
The product managers should also identify clear customer personas and well-defined use cases for their products. It is critical that they use data and customer feedback to find the perfect product-market fit.
Data Analytic Skills
Good product managers know how to use the data they've gathered to solve problems and create solutions that will lead to a successful product.
The decisions product managers make should not be based on their gut feeling but on data-driven insights. Product managers must examine and use marketing research data to make informed product decisions after conducting marketing research.
Product managers also evaluate user experience using data generated by product analytics. Therefore, the ability to read and interpret data accurately is a necessary skill. Especially for SaaS product managers, being able to analyze and interpret data is critical since SaaS products typically generate an enormous volume of data.
Every product manager is unique, and you should develop your own approach based on your personal preferences. However, the aforementioned skills are some that every product manager should possess in order to succeed in any organization.