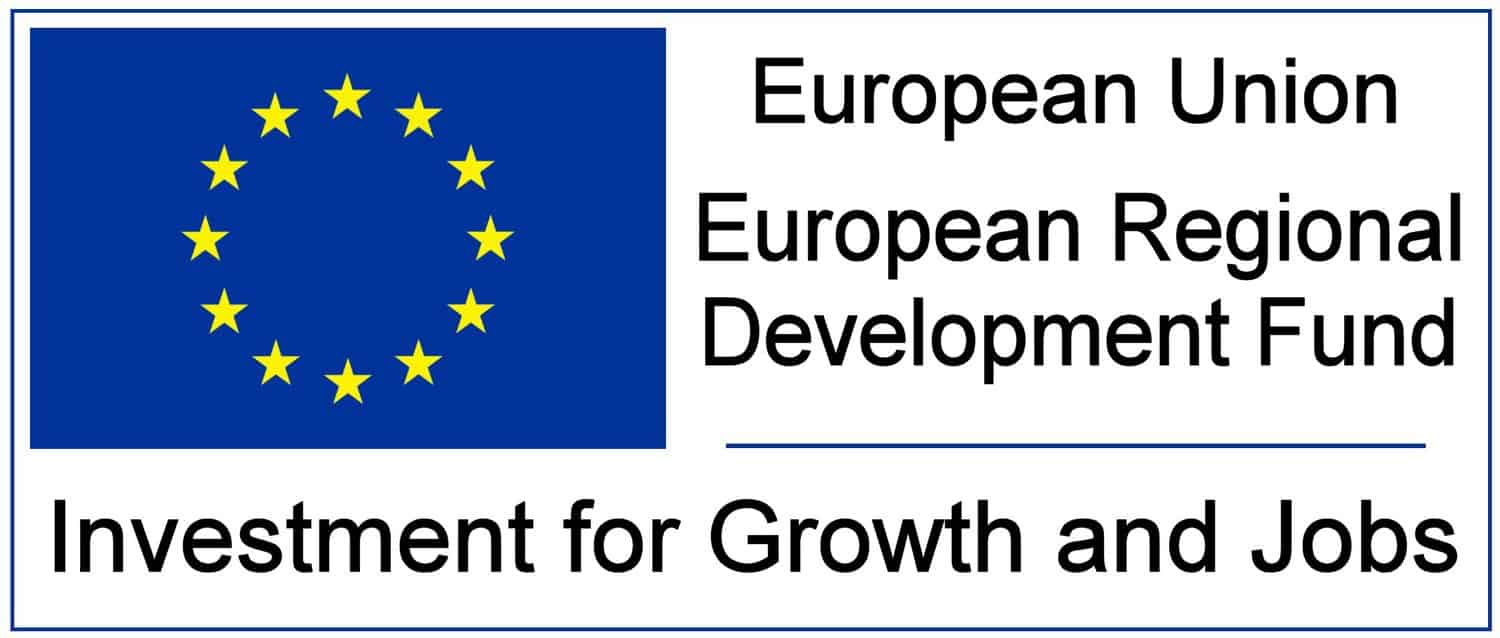 ProfileTree Secured ERDF (European Union – European Regional Development Fund ) support for Alexa Project.
ProfileTree is delighted to announce it is in receipt of ERDF or European Regional Development Fund support for its Alexa Voice Project. This project focused on developing Alexa apps or "Skills" which provide a new route to market for educational games or apps that ProfileTree has developed and generate revenue from the Amazon distribution platform. Amazon or Alexa Skills let customers use their voices to perform everyday tasks like checking the news, listening to music, playing a game, and more. This support has been delivered through Invest NI and its team of business support experts ensuring a successful project plan has been implemented and delivered.
Project part financed by the Investment for Growth and Jobs Programme for Northern Ireland co financed by the European Regional Development Fund. ProfileTree is in receipt of support from Invest NI for Alexa Live Teaching App. This project which is part-financed by the European Regional Development Fund under the Investment for Growth and Jobs Programme 2014-2020 aims to develop educational apps on the Amazon Alexa platform using the Alexa Skills AI.
ProfileTree has invested over 2 years of development time and content creation in this project – to upskill its internal team and develop out a revenue generating stream through the latest voice technology. This support opened up new opportunities for ProfileTree to reach, educate and entertain customs through Alexa enabled devices in multiple countries around the world. The fund supported investment in upskilling our team, it allowed time to be put into creating an R&D department in our company – one which has now migrated into its own stand alone entity we call "Emerging Technology".
The project started with identifying an internal team to upskill in the rapidly developing Alexa Skill software which provides self-service APIs, Skill Components and other tools. The team then invested time in learning Alexa best practices, design principles and use cases, to ensure we created the best possible apps in our target niche. This investment also provided our team with an exciting challenge to focus on – as well as an opportunity to understand what is happening in AI, an opportunity that is often not available to many small businesses.


Why Voice? Why Alexa?
Voice is the most natural user interface for people today. It is sneaking into everyone's daily lives – whether they realise it or not. With Amazon's aggressive push into this new market with its voice technology as well as user adoption, it offers a unique opportunity to deliver our content to customers in any location, no matter what they are doing. With Amazon Alexa Skills we have been able to deliver voice experiences for a variety of skill types. One of the most interesting elements of this technology, when you build a custom skill, you can define your own interaction model or interface, rather than relying on one provided by Alexa. This custom interaction model specifies how customers' spoken input maps to the requests that our skill can handle. When a customer speaks to our skill, Alexa uses our interaction model to determine the customer intent, and sends it to our skill application logic – in our case knowledge skills. The customer is promoted by Alexa to answer a specific question, based on their reply – our app confirms if they got the answer right or wrong.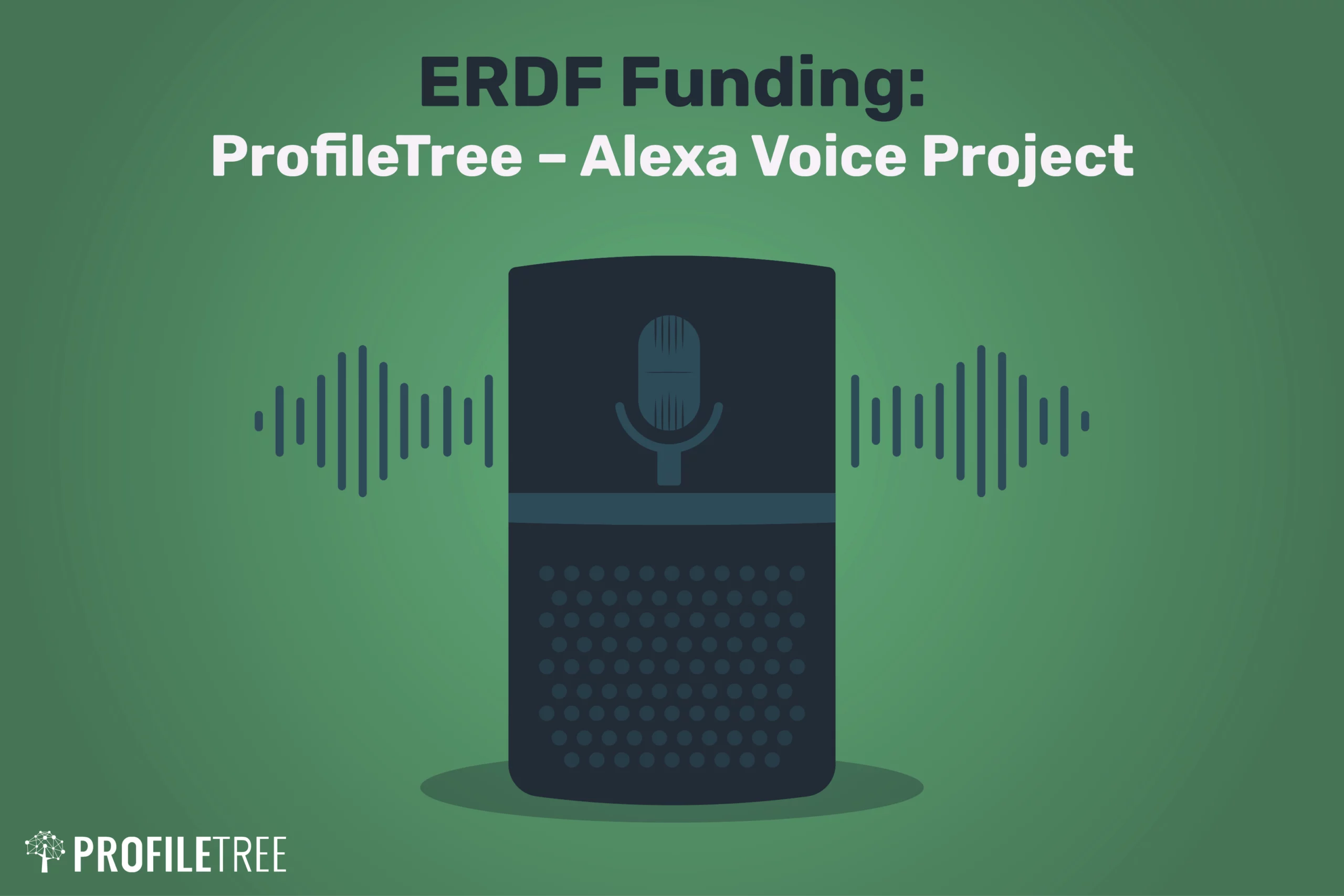 Key Voice Technology Elements
Alexa voice is made up with "Intents" which are the unique customer requests that our skill handles as well as the more basic elements of Alexa skills such as stopping, canceling and asking for help. These intents can have optional "Slots" which are variables in the process. These can help improve accuracy and are helpful for common used elements such as dates or numbers. "Utterances" are basically the verbal commands or verbal answers that customers will use throughout the skill and help Alexa understand how the skill should be used. A feature we enjoy is the "Dialog Management" – which is gathering information or a customers conversation with the app. The key here is to try and get a more natural feeling experience. Amazon also introduced its Skill Kits – or SDKs which help remove some of the complexity of writing code for a skill basically through frameworks.
ERDF Funding Helps Deliver Alexa Skills
Focused on apps for kids – education, games and knowledge – we created a range of skills in different topics – different skill levels and with a variety of coding methods to discover what worked best – but also delivered the best revenue model. Some of the range that has been developed and published already include:
High Five Maths – Maths App for Kids
High Five Fitness – Fitness App for Kids
High Five Geography – Geography App for Kids
High Five English – English App for Kids
All which build up and roll into the overall concept app – Alexa Live Teacher, a complete teaching app that supports parents and teachers with educating young children through the latest voice technology.

Throughout the development process we aimed to create some of best apps for kids with a mix of entertainment, gamification and educational knowledge. This process will continue as we take customer feedback, update and continue to improve the range of voice apps on offer. Amazon has continued to release updates and improvements for this young technology, providing more opportunities moving forward. Alexa voice is an opportunity to work with an exciting, evolving and accessable AI.
The core concept for Alexa moving forward – is to be around customers in every room at home or outside of the house, from cars and phones. Alexa gets over 1 billion requests a week, is available in 70 countries and 17 languages in 2022. With over 130,000 skills available on the Alexa store – in 2022, over 30% of interactions from Alexa automated or AI lead. A very new element of Alexa – where it is trying to predict where it can help in people's lives. This is driven by over 30 machine learning applications within the Alexa system – widely regarded as one of the most complex AI systems in the world. These interactions prompt or inform customers lives, which is a new step for our team to work on as we continue to improve our own voice apps.
We see customer expectations are rising based on feedback we are gaining from the published apps. The bar is rising for these voice apps and Amazon is supporting this drive with an increased cycle of new feature releases – focused on app discovery, engagement and monetisation. Amazon is keen to see its voice apps become part of the daily lives of its customers.
Another major change has been the push to voice enabled devices with screens – such as the Alexa Show, we expect to see the system continue to develop more like a mobile phone app and become a widget on an Alexa device. Another new feature is "Cards" which enable us to promote the app on these screen devices on rotation. The most exciting recent improvement is the app discovery where Amazon are trying to suggest more personalised skills based on customers use of similar skills and based on key discovery system. As we continue to develop out the systems we have developed for the new school term, it will be interesting to see how the discovery model evolves – an exciting time to be involved in the early years of the development of a platform that will clearly be a key AI in the years ahead.