Marketing via email is an effective method of getting your message out there. But sometimes, results can be disappointing. Learning email statistics by industry can help you decide if your strategy is working or if you need to make some adjustments. Let's see!
When running an email marketing campaign, have you ever wondered how your results stack up against others in your industry? Or maybe you're wondering something like, "What type of open rates should I get?" Is this a high or low rate of clickthrough for your sector?
Let's face it: email deliverability is challenging, and many factors can ruin your results— it's not always an excellent way to find out what you're doing or how to improve your offering to meet the customers' expectations.
Because it serves as a yardstick against which to measure the success of one's own marketing efforts, benchmark data is, indeed, a huge help and an important asset for analysing product performance.
Also, you can depend on this data to uncover some indication of how to improve.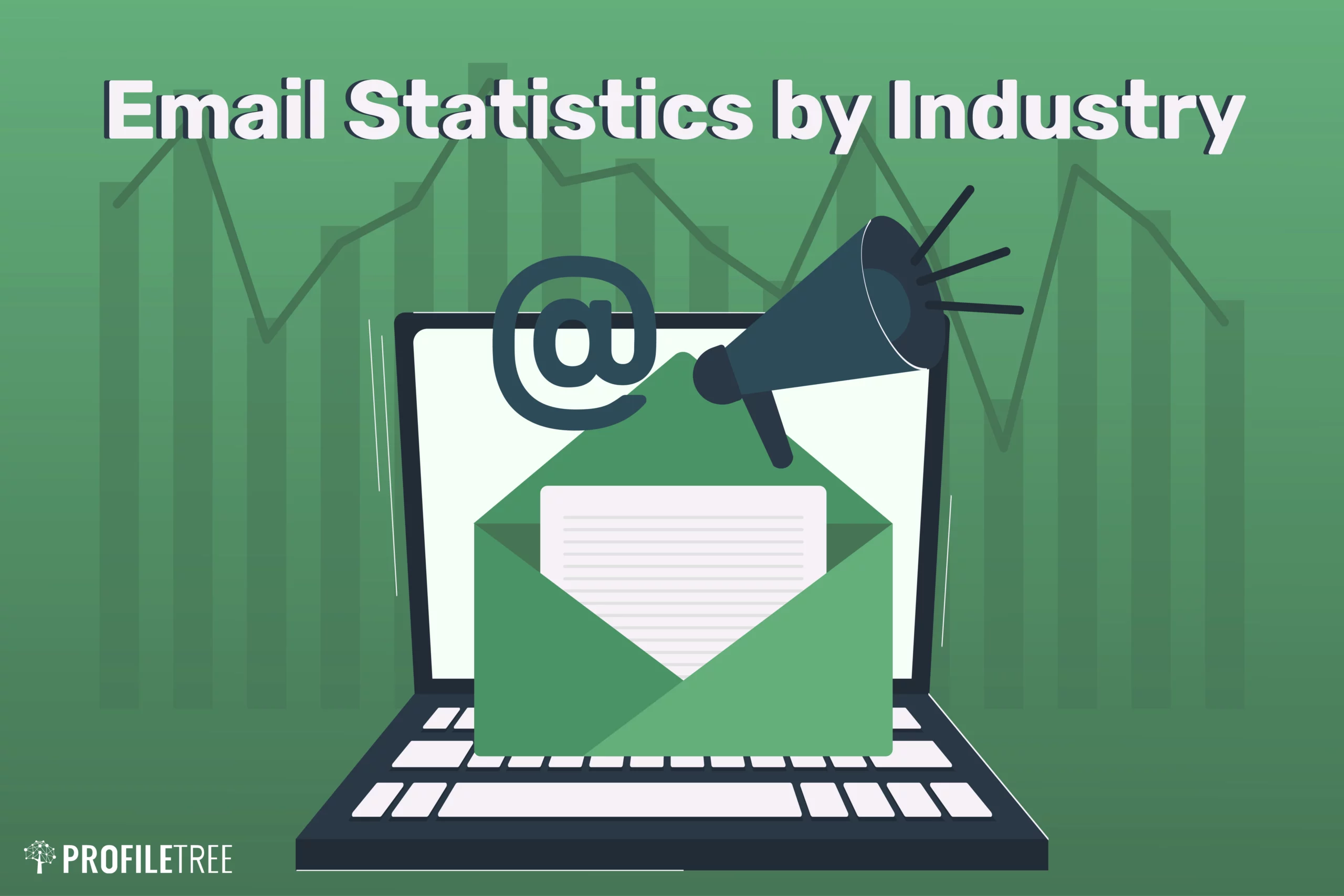 In this guide, we will define email statistics by industry based on many resources to consider in your next email marketing campaign and set benchmarks or KPIs to track to discover your performance.
What is a Good Open Rate for Business Email?
We're constantly asked this question: what is an excellent open rate for email (or click-through rate)?
Before we answer this, we need to break down the main benchmarks when analysing your email marketing output.
Open rate: It refers to how many subscribers open your email (all recipients divided into the total number).
Click-through rate: explains the percentage of recipients who went on to click a link within the email. This hyperlink could be a CTA or image within a specific email. In general, you can tell that your email marketing campaign has achieved its target when you see a higher open rate, which means a considerable number of recipients have clicked through a link inside your email message.
Click-to-open rates: It's the ratio of the number of people who choose to read your email to the number of individuals who clicked a link in that email.
Unsubscribe rate: it is the proportion of recipients who unsubscribe after being sent an email campaign.
Back to your question, the short answer is; it depends— it seems a cliche, but it's true!
Inevitably, the specific metrics that matter most to your business and sector (as we'll discover) will differ from those that matter most to others.
But it's a lifesaver when you cut off high expectations and focus on improving other business aspects.
So, a good email open rate can be anything between 20% – 40% (at a high level), which meets the average based on Campaign Monitor.
But you're good if your rate is estimated at 17%.
Otherwise, a good click-to-open rate should range between 6-17%. Again, always check email statistics by industry to get an insightful idea of the type of metrics you should expect. (more later)
Additionally, a good click-through rate should lie between 2-5%.
Keep in mind, though, that this is highly conditional on the quality and efficiency of your email list, the creativity and precision of your subject line, and the norms of your particular pitch as a whole.
For example, the financial industry average is 27%, while the education industry is around 28%. (Surprise! Standards for each sector vary depending on many aspects.)
While knowing your metrics is a good starting point, it's worth it to uncover what your competitors do by looking into overall averages and comparing your results with those in your specific industry.
Email Statistics by industry: What Can We Get From?
We can learn a lot about how successful your email campaigns are by comparing them to industry norms in email marketing.
The use of benchmarks is helpful since they reveal how your marketing efforts fare in comparison to those of competitors.
Therefore, you can find out the drawbacks and opportunities in your email marketing strategy, and then you can take the right action to have better results in further campaigns.
However, you could find different averages published by many survey providers and marketing companies. The number of messages and the information extracted from each account will determine how long it will take.
Anyway, you will never find a huge difference when checking email statics by industry.
Let's see!
| | | | | |
| --- | --- | --- | --- | --- |
| Industry | Open Rates | Click-Through Rates | Click-To-Open Rates | Unsubscribe Rates |
| Advertising & Marketing | 20.5% | 1.8% | 9.0% | 0.2% |
| Agriculture, Forestry, Fishing, Hunting | 27.3% | 3.4% | 12.5% | 0.3% |
| Consumer Packaged Goods | 20% | 1.9% | 11.1% | 0.1% |
| Education | 28.5% | 4.4% | 15.7% | 0.2% |
| Financial Services | 27.1% | 2.4% | 10.1% | 0.2% |
| Restaurant, Food & Beverage | 18.5% | 2.0% | 10.5% | 0.1% |
| Government & Politics | 19.4% | 2.8% | 14.3% | 0.1% |
| Healthcare Services | 23.7% | 3.0% | 13.4% | 0.3% |
| IT/Tech/Software | 22.7% | 2.0% | 9.8% | 0.2% |
| Logistics & Wholesale | 23.4% | 2.0% | 11.7% | 0.3% |
| Media, Entertainment, Publishing | 23.9% | 2.9% | 12.4% | 0.1% |
| Nonprofit | 26.6% | 2.7% | 10.2% | 0.2% |
| Other | 19.9% | 2.6% | 13.2% | 0.3% |
| Professional Services | 19.3% | 2.1% | 11.1% | 0.2% |
| Real Estate, Design, Construction | 21.7% | 3.6% | 17.2% | 0.2% |
| Retail | 17.1% | 0.7% | 5.8% | 0.1% |
| Travel, Hospitality, Leisure | 20.2% | 1.4% | 8.7% | 0.2% |
| Wellness & Fitness | 19.2% | 1.2% | 6.0% | 0.4% |
| Average Totals | 21.5% (+3.5%) | 2.3% (-0.3%) | 10.5% (-3.6%) | 0.1% (-) |
Source: 2022 Email Marketing Benchmarks Report.
*This stat is based on over 100 billion emails sent across different platforms. So, it's the most comprehensive benchmark data when you build your strategy.
What can we learn from Campian Monitor numbers:
Messages aimed at educating the public have the greatest average open rate, at 28.5%. These numbers make sense became schools depended on emails to communicate with students and their parents more than ever for many announcements during the pandemic and even after setting COVID policies.
Agriculture, forestry, fishing, and Hunting come in second with a 27.3% open rate.
Finical-services-based emails come in third.
It's not surprising that articles about politics and government were the most popular this year, given the importance of the US presidential election.
The retail sector has the lowest estimated open rate at 17.1% and the largest increase at 4.5%, according to email statistics broken down by sector.
Furthermore, design, real estate, and construction have an excellent click-to-open rate, 17.2%
Based on email statistics by industry, the average open rate is 21.5% regardless of what you offer and how big your company is. It's important to know such numbers to stop overestimating your campaign performance.
For more clarification, let's have a look at what MailChimp finds when analysing some email metrics for business owners who use its service.
Here what they have been concluded.
| | | | | | |
| --- | --- | --- | --- | --- | --- |
| Industry | Average Open Rate | Average Click Rate | Hard Bounce | Soft Bounce | Unsubscribe Rate |
| All non-labelled accounts | 22.71% | 2.91% | 0.40% | 0.61% | 0.25% |
| Agriculture and Food Services | 23.31% | 2.94% | 0.32% | 0.50% | 0.28% |
| Architecture and Construction | 22.51% | 2.51% | 0.73% | 1.18% | 0.32% |
| Arts and Artists | 26.27% | 2.95% | 0.30% | 0.51% | 0.28% |
| Beauty and Personal Care | 16.65% | 1.92% | 0.26% | 0.33% | 0.30% |
| Business and Finance | 21.56% | 2.72% | 0.43% | 0.55% | 0.20% |
| Computers and Electronics | 19.29% | 2.08% | 0.47% | 0.79% | 0.27% |
| Construction | 21.77% | 2.26% | 0.86% | 1.28% | 0.39% |
| Consulting | 20.13% | 2.49% | 0.50% | 0.79% | 0.27% |
| Creative Services/Agency | 21.39% | 2.66% | 0.58% | 0.93% | 0.35% |
| Daily Deals/E-Coupons | 15.06% | 2.23% | 0.07% | 0.13% | 0.10% |
| E-Commerce | 15.68% | 2.01% | 0.19% | 0.26% | 0.27% |
| Education and Training | 23.42% | 2.90% | 0.32% | 0.51% | 0.21% |
| Entertainment and Events | 20.51% | 2.36% | 0.28% | 0.43% | 0.26% |
| Gambling | 21.62% | 3.30% | 0.42% | 0.38% | 0.15% |
| Games | 21.10% | 3.66% | 0.37% | 0.44% | 0.25% |
| Government | 28.77% | 3.99% | 0.33% | 0.50% | 0.13% |
| Health and Fitness | 21.48% | 2.69% | 0.30% | 0.40% | 0.40% |
| Hobbies | 27.74% | 5.01% | 0.18% | 0.31% | 0.23% |
| Home and Garden | 21.60% | 3.03% | 0.32% | 0.52% | 0.35% |
| Insurance | 21.36% | 2.13% | 0.67% | 0.71% | 0.25% |
| Legal | 22.00% | 2.81% | 0.52% | 0.66% | 0.22% |
| Manufacturing | 19.82% | 2.18% | 0.72% | 1.18% | 0.31% |
| Marketing and Advertising | 17.38% | 2.04% | 0.44% | 0.68% | 0.27% |
| Media and Publishing | 22.15% | 4.62% | 0.14% | 0.27% | 0.12% |
| Medical, Dental, and Healthcare | 21.72% | 2.49% | 0.51% | 0.63% | 0.28% |
| Mobile | 19.29% | 2.27% | 0.48% | 0.58% | 0.37% |
| Music and Musicians | 21.88% | 2.94% | 0.28% | 0.48% | 0.26% |
| Non-Profit | 25.17% | 2.79% | 0.33% | 0.49% | 0.20% |
| Pharmaceuticals | 18.58% | 2.25% | 0.39% | 0.53% | 0.17% |
| Photo and Video | 23.24% | 3.23% | 0.43% | 0.65% | 0.40% |
| Politics | 22.94% | 2.37% | 0.28% | 0.41% | 0.21% |
| Professional Services | 21.94% | 2.55% | 0.56% | 0.83% | 0.31% |
| Public Relations | 21.02% | 1.98% | 0.45% | 0.71% | 0.17% |
| Real Estate | 19.17% | 1.77% | 0.38% | 0.56% | 0.27% |
| Recruitment and Staffing | 21.14% | 2.53% | 0.45% | 0.53% | 0.30% |
| Religion | 27.62% | 3.16% | 0.17% | 0.25% | 0.15% |
| Restaurant | 19.77% | 1.34% | 0.37% | 0.50% | 0.28% |
| Restaurant and Venue | 20.39% | 1.40% | 0.32% | 0.45% | 0.39% |
| Retail | 18.39% | 2.25% | 0.22% | 0.32% | 0.25% |
| Social Networks and Online Communities | 21.06% | 3.32% | 0.20% | 0.34% | 0.22% |
| Software and Web App | 21.29% | 2.45% | 0.65% | 0.97% | 0.37% |
| Sports | 24.57% | 3.09% | 0.26% | 0.39% | 0.28% |
| Telecommunications | 20.92% | 2.27% | 0.63% | 0.87% | 0.23% |
| Travel and Transportation | 20.44% | 2.25% | 0.31% | 0.51% | 0.24% |
| Vitamin Supplements | 15.03% | 1.62% | 0.23% | 0.36% | 0.27% |
| Average Totals | 21.33% | 2.62% | 0.40% | 0.58% | 0.26% |
*MailChimp has disclosed that they only tracked campaigns with at least 1000 subscribers. Also, this data isn't pulled from a study of mega-giant corporations with a million-dollar marking budget and professional email marketing teams to execute, test, monitor and update. It's not the case here; MailChimp relied on startups and small businesses to conduct email statistics by industry.
What can we learn from MailChimp numbers:
However, governmental emails (sent by official institutions) can grab more attention; it has the highest average rate, with more than 28%. Why? Because people are excepting to see important (hopefully positive) information.
Emails sent from hobbies entities such as books or music communities come in second among the top email statistics by industry, with a 27% open rate because it speaks to people with specific interests.
Religion emails come in third.
Overall, it's predicted that 21.3% of businesses will be open to new customers by using emails.
To sum up:
Many reasons can explain why you have a low or high open rate, but according to email statistics by industry, having a great email subject with an appealing message can make all the difference.
Good job!
Email Statistics by Industry: Highlights & Insights
While it might not seem like much on the surface of the obvious email statistics by industry, let us double-check to elicit more insights.
After checking the previous table, you can catch sight of how the average open rate and click-to-open click vary based on the industry (3.5% and 3.4%, respectively)
Truly, there is a reason! Many studies have been investigating why some emails are opened frequently and others are left behind.
The average click-to-open rate in 2020 was 10.5%, while the average open rate was 21.5%.
2021 has a different result. The open rate has a 3.5% increase from the previous year, while the click-to-open crushed, losing 3.6%. (Campaign Monitor)
Mail Privacy Protection (MPP) explains a lot.
For those who are unaware, this policy was introduced by Apple in 2021 as a new privacy feature meant to provide customers more control over their data and shield them from spam.
This technique uses algorithms tracking emails to reduce the open rate. Which emails? Any emails that seem suspicious or somehow suspicious can violate your privacy.
SO WHAT?
MPP can provide you with false information when it comes to open rates because this automatic system will mark this email read by default when you activate this feature.
So, you can not depend on the open rate only as a performance indicator. You should watch your campaign performance and uncover leads or actual clicks.
For more clarification, it's even easier to unveil the actual reason when you break it down on MBM (a month-by-month basis).
This feature was released in September 2021 when the average reached 30%. But, before that, it swung between 20% and 19.5%, according to the same report by Campaign Monitor.
The lesson is that your open-email rate is not the only metric you should check out to assess performance. (more later…)
Average Email Results Based on Countries
Let's see what we can get if we want to define statistics by country.
| | | | | | | |
| --- | --- | --- | --- | --- | --- | --- |
| Country | Open rate | Click-through rate | Click to open rate | Unsubscribe rate | Spam rate | Bounce rate |
| Australia | 19.10% | 1.47% | 7.68% | 0.10% | 0.01% | 1.78% |
| Belgium | 29.02% | 3.74% | 12.89% | 0.31% | 0.01% | 2.51% |
| Brazil | 13.97% | 1.03% | 7.36% | 0.12% | 0.01% | 6.32% |
| Canada | 25.96% | 7.02% | 27.05% | 0.12% | 0.01% | 4.27% |
| Colombia | 20.39% | 1.53% | 7.50% | 0.13% | 0.01% | 4.35% |
| France | 38.33% | 2.56% | 6.68% | 0.25% | 0.01% | 2.74% |
| Germany | 29.60% | 5.36% | 18.11% | 0.17% | 0.02% | 1.36% |
| Great Britain | 18.87% | 1.65% | 8.73% | 0.11% | 0.01% | 2.14% |
| India | 13.36% | 1.46% | 10.90% | 0.10% | 0.00% | 2.78% |
| Indonesia | 14.04% | 0.88% | 6.29% | 0.08% | 0.00% | 1.78% |
| Israel | 17.53% | 1.12% | 6.36% | 0.40% | 0.01% | 4.27% |
| Italy | 28.54% | 2.12% | 7.41% | 0.18% | 0.02% | 2.79% |
| Malaysia | 15.57% | 1.02% | 6.57% | 0.11% | 0.01% | 1.20% |
| Mexico | 25.73% | 1.84% | 7.17% | 0.09% | 0.01% | 3.40% |
| Netherlands | 32.83% | 4.23% | 12.87% | 0.26% | 0.01% | 2.99% |
| Peru | 23.18% | 1.34% | 5.77% | 0.08% | 0.01% | 3.65% |
| Philippines | 32.83% | 3.18% | 9.68% | 0.09% | 0.01% | 3.03% |
| Poland | 26.71% | 2.88% | 10.77% | 0.14% | 0.02% | 1.11% |
| Romania | 18.24% | 1.79% | 9.83% | 0.12% | 0.02% | 1.67% |
| Russia | 17.68% | 2.33% | 13.15% | 0.22% | 0.04% | 1.11% |
| Singapore | 11.21% | 1.39% | 12.37% | 0.08% | 0.00% | 2.15% |
| Spain | 28.11% | 2.13% | 7.58% | 0.14% | 0.01% | 3.46% |
| Ukraine | 19.21% | 1.95% | 10.13% | 0.21% | 0.01% | 0.69% |
| United States | 23.13% | 3.58% | 15.48% | 0.10% | 0.01% | 3.34% |
| Vietnam | 18.19% | 1.56% | 8.55% | 0.07% | 0.00% | 0.78% |
| All | 22.45% | 2.37% | 10.28% | 0.15% | 0.01% | 2.63% |
*Source: GateResponse
Important: 7 billion emails were analysed out of more than 35 billion sent in 2021 through GetResponse. In addition, for better findings and insights, the analysis only considered active senders with at least 1,000 subscribers.
This research has also centred on the sum values of clicks, including email openings, bounces, spam (abuse) complaints, and unsubscribes. This study tracked every activity that subscribers took, including opening and reopening messages and clicking on all of the links.
What can we get from these email statistics by country?
Great Britain holds the 15th rank among the top countries with the highest email-open rate, with 18.87%.
France came as the most open-average email country in the world, with 38.33%.
Nonetheless, email open rates tend to be greater in nations with stricter restrictions and laws.
Among the top-performing countries, four (France, the Netherlands, Belgium, and Germany) are located in Europe, within the GDPR zone. This region is usually associated with more strict and stringent laws.
Meanwhile, the United States and Canada, which have among the greatest click-through rates, have become unquestionably more regulated as a result of regulations such as the California Consumer Privacy Act and the Canada Anti-Spam Legislation.
It's not a coincidence!
The takeaway from that is you shouldn't freak out if new or stronger laws are introduced.
These countries have learned to embrace them by carefully targeting their audience. As a result, they have nailed it, reaping the rewards of more clicks and higher engagement rates.
Where Do Consumers Open Email Marketing?
Email statistics by industry should also consider the best environment for consumers to open an email and click through a link.
Litmus has unveiled that one-third of emails are opened on an iPhone (34.2%), followed by Gmail (30%), meaning both together have dominance among other tools, increasing 17% from 2019.
Apple Mail came in third, then Outlook.
You can see from this data aggregation of email market share how important it is to ensure that your emails are optimised for mobile viewing.
General Email Statistics to Consider When Creating Your Campaign
After checking out email statistics by industry, we need to understand more about this powerful marketing tool.
More than 4 billion daily email users around the world, and you can absolutely target them ideally. (Hubspot)
Daily global email traffic reached 306,4 billion in 2020. (TechJury)
35% of all marketers contact their subscribers many times per week. (Hubspot)
Many companies rely on email as the most important source to increase their sales and convert prospects to buyers. Also, many marketing specialists will continue designing professional email campaigns as this tool will keep growing this year. (Mailigen)
The average click-through rate in 2022 was 16.97%. (Constant Contact)
According to projections, daily email volume will reach 333.2 billion by 2022. (Statista)
In 2022, the average rate of cancellations was 17%. (Digital Marketing Community)
Four out of five marketers said they would ditch social media in favour of email after seeing the numbers. (Hubspot)
The US is at the top in sending spam emails around, with 8.61 billion in only 2022, followed by China, with 8.53 billion spam. (Mailmodo)
86% of professionals give priority to email to target their current and potential audiences. (Hubspot)
Email marketing accounts for 6% of all engagement-boosting marketing used in North America, Europe, and the Asia-Pacific region (albeit it isn't the most effective method; content management created 62%, and social media generated 61%). (Content Marketing Institute)
A 30% increase in signups can be expected after countdown timers are included in email communications.
According to data from video marketing, embedding videos in emails can boost click-through rates by 300 (Biteable)
The best response rate for sales emails is 19% for messages about 250 words long, and the average response rate for messages between 50 and 125 words long is 50%. (Hubspot)
37% of companies are increasing their email budget. (Hubspot)
Prospects open less than 24% of all sales emails. That means three out of four email messages you've agonised over and sent to potential customers were likely not worth writing at all. (TOPO)
Adding animation to an email increases its click-through rate by 200%. (Lxahub)
If you switch your text from the second person to the first person, you'll see a 90% increase in clicks on your call-to-action buttons. (Unlayer)
Only 20% of marketers, nevertheless, claim that better email design has increased click-through rates. (Unlayer)
Increased open rates are seen on Thursdays and are at their lowest on Sundays. (Digital Marketing Community)
Tuesdays are the best time to receive the highest click-through rates, while Sundays are the worst. (Digital Marketing Community)
B2B Email Statistics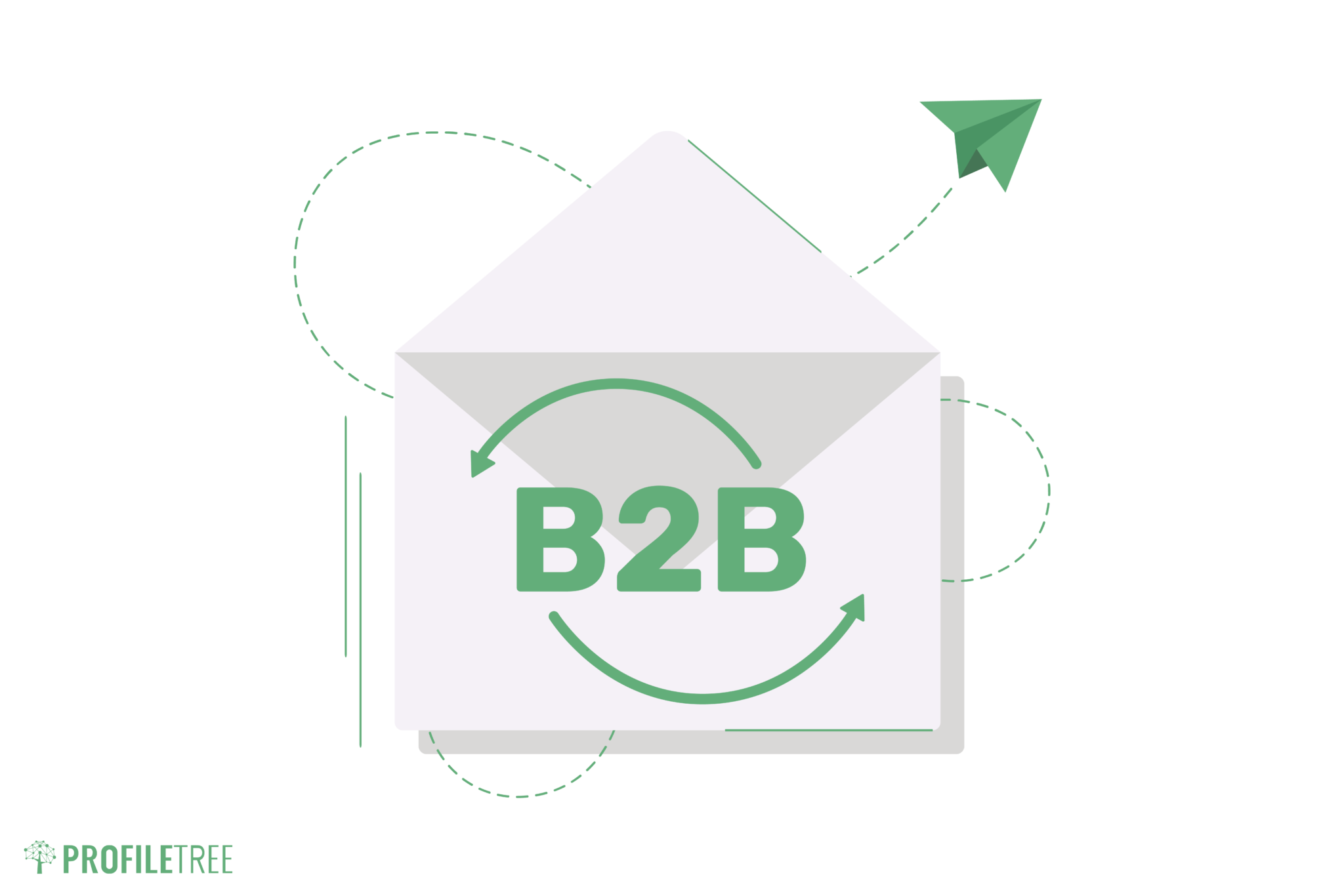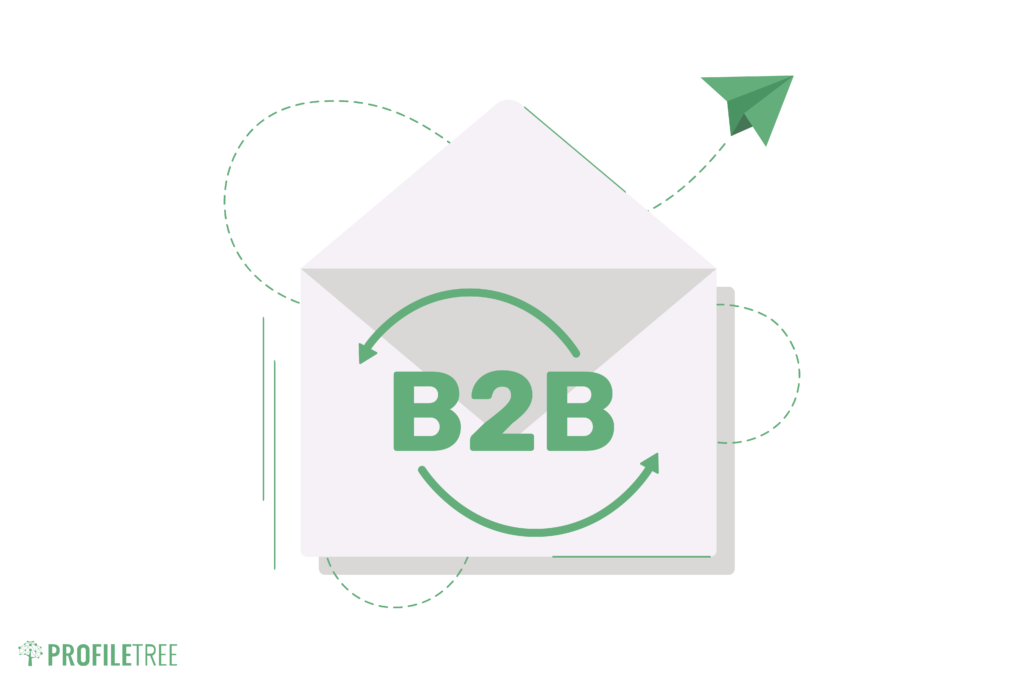 B2B businesses increase their customer base and connect with other businesses significantly through email. As a result, B2B email statistics is an important tool that can help inform marketers and salespeople of the effectiveness of their efforts. The newest B2B email statistics are essential reading, but there are several ways to gauge the efficacy of your emails.
81% of B2B marketers said that every business should optimise email newsletters to reach their target and keep them posted with any services, updates, and recent technologies. (Hubspot)
Around 18% of sent emails are never opened. Instead, they make it into the spam folder. (Hubspot)
About once every 25 days, businesses that sell to other businesses will fire off an email blast with promotional content. (Industry Select).
Nearly nine in ten B2B marketers (87%) rank email marketing among their top three organic distribution channels. (Hubspot)
Email newsletters are the most effective method for B2B marketers to guide prospects towards a conversion. (Hubspot)
90% of content marketers use email engagement as a key metric for measuring content success. (Hubspot)
It takes us to the next step…
Why Do We Need a Call to Action in Emails?
Based on the previous email statistics by industry, we see CTAs in emails make perfect sense even though some companies fail to feature one.
If you're still not convinced why calls to action are a game changer for your engagement, we suggest you check out these reasons.
It's obvious, right?
The prime purpose of CTAs is to generate conversions— or in other words, convert your audience by redirecting them to make a specific action through a landing page. Also, CTAs provide direction to your audience, compelling them to perform an interaction with what you're offering.
Completing the Buyer Journey
While creating your content strategy, you will absolutely focus on the buyer journey, which starts with introducing your brand, trusting you, and buying from you— or awareness, consideration, and decision.
It's like providing free chauffeuring services to your audience.
And your marketing campaigns will help you pick up the right audience until they turn out to be customers.
So, if they don't like your product or service, they can simply get off the ride at any time by stopping subscribing to your email or pressing unfollow.
Here is the importance of CTA lies. Well-timed and persuasive calls to action can make magic by ensuring subscribers are hooked at each buyer journey's stage, transferring them to the next step.
For example: To cover all buyer journeys through CTAs, you can use something like this (awareness: Learn More, consideration: Check Best Solution, decision: Order Now)
Enhance Customer Experience
All your marketing efforts must have one aim: to make your audience's lives easier. So, you should direct each email campaign towards this route.
If the user experience is lacking, you will absolutely lose your potential customers or maybe the current ones. So, in the end, you can kiss your chances of conversions goodbye.
For example, when you launch email campaigns, your subscribers obviously need to find your landing page link. So don't make them think for even one second.
Even if you seize their attention through creative email design, no one wants to search for your offering online. There are enough distractions around that any user will never put in the effort of browning your website to find your offer.
CTAs put everything on one plate for your audience to help them take it all on. The next step and the landing page link. In this way, email marketing can be used to enhance the satisfaction of existing customers.
Methods for Increasing Email Opens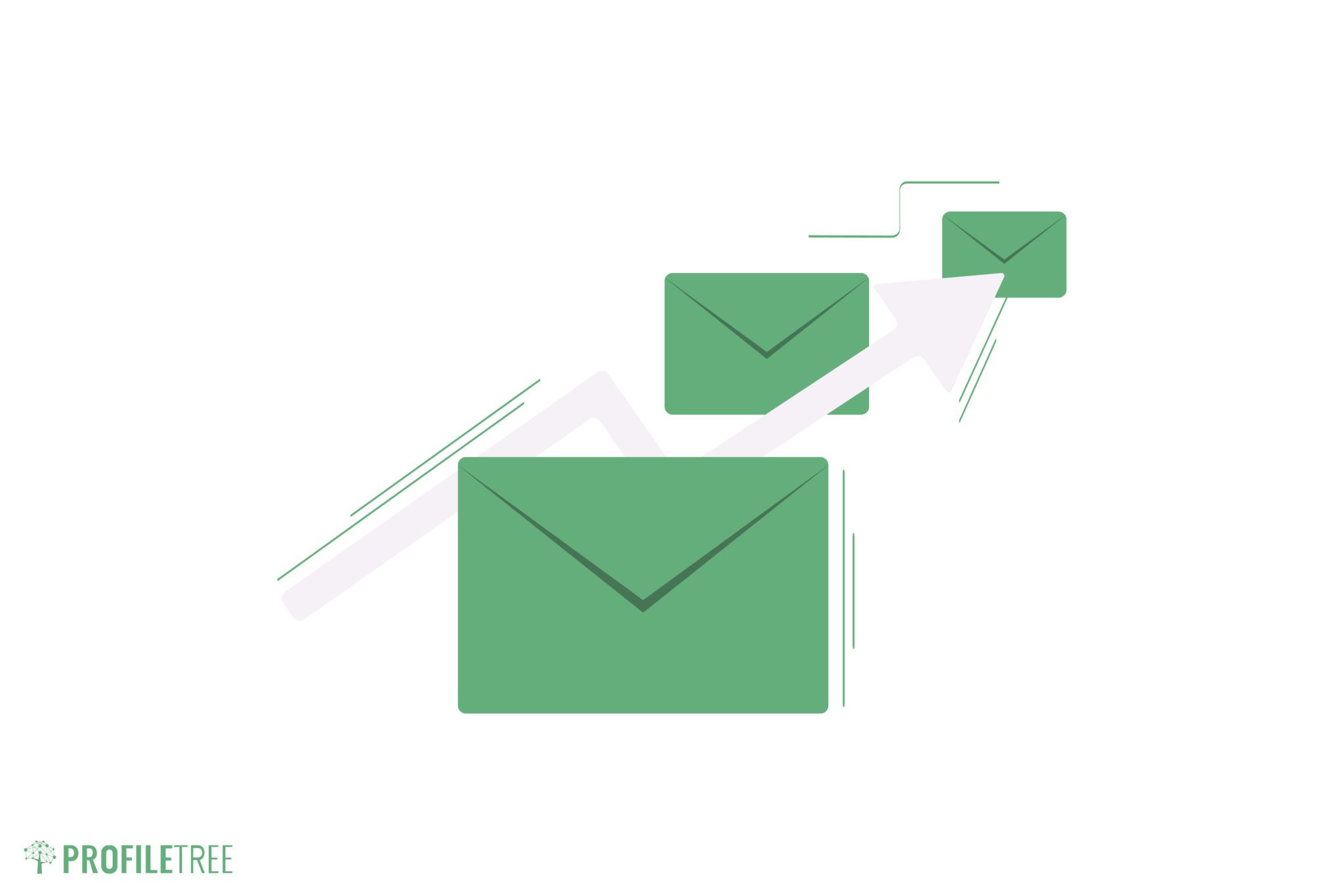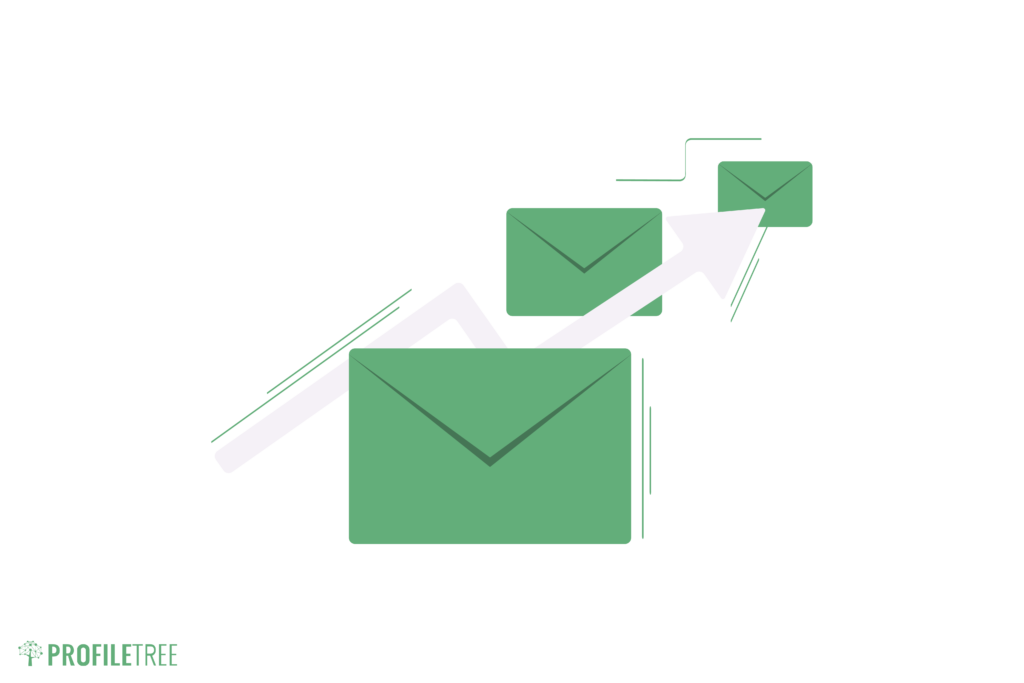 If you give email marketing the attention it deserves, you'll get results similar to the industry email statistics we presented.
Building an email list gives you the ability to reach your subscribers at any time because your prospects and customers are within their mobile devices 24/7.
In addition to the aforementioned benefits, email marketing also delivers a wealth of information that can be utilised to study customer actions, assess the campaign's efficacy, and fine-tune its overall approach.
So, how do you improve your email numbers to take full advantage of one of the most successful online marketing forms?
Here are some ways to get more out of your email marketing based on successful entrepreneurs.
Compose Emailing Lists That Get More Clicks
Some of your subscribers could be uninterested in the full scope of your services.
For example, they might decide to subscribe to your website when they read something about coupons or news, or a cool event. However, they have different interests and do not necessarily want to hear all three.
So, it's important to understand that these three types of consumers might press unsubscribe when they receive something they don't expect. Knowing the intended recipients of your emails is so crucial.
Consider breaking up your mailing list into subsets based on demographic information such as age range if you want to advertise offers to specific demographics, such as mothers or seniors.
If you have a press release, it doesn't make sense to send it to your normal customers. Instead, send it through email to a media distribution list. If you send your subscribers emails that are of interest to them, you can increase your open and click-through rates and reduce the likelihood that they will unsubscribe.
Update and Verify Your Email List
Regularly scrub your email list.
Accept this harsh truth: it's possible that someone is adding their email address to your list by mistake. They might provide a fake email altogether or eventually stop using this email, changing it to a new one.
That can lower your delivery performance as the emails can bounce or fly directly to spam folders and, maybe worse, get you labelled as spam because no one is interested in your email anymore.
The necessary action now is to run your list through a verification service frequently to make sure you're always working with a qualified and accurate list.
Emails Should be Mobile-Friendly if You Want to Reach Your Audience
Litmus report's breakdown of email statistics by industry reveals that 71% of recipients will delete an email without reading it if it doesn't load properly on a mobile device. OUCH!
Avoid having your emails go straight to the trash by making sure they are mobile-optimized with engaging content that compels recipients to take action on their phones.
To that end, marketers should opt for a single-column design which works beautifully with the vertical scroll.
You also can use big images and bold headlines. However, make sure that these images are so big that they keep users scrolling down and down until they check out the whole message.
Additionally, include plenty of white spaces for easy scanning. Keep your subject lines short for more open-email rates, mentioning the subscriber's name.
Ensure your CTA buttons are huge enough to be easily tapped— the suggested size is at least 44 pixels squared.
How to figure out this?
Use email marketing services, such as MailChimp, which allow you to test how your email looks across several devices and in different inboxes such as Outlook, Gmail in Chrome, etc.
As a final step, ensure that your designs display perfectly wherever they're sent.
Alternatively, use responsive design to create your emails if you're not using any email service to optimise and test your message before sending it out.
Emails statistics showed that brands with responsive design in all emails gain a 55% higher mobile click-to-open rate than other brands that have not implemented any responsive template in any of their campaigns.
Include Emojis in Your Subject Line
Fun and efficient! Emojis help you get your point through in a snap. They are everywhere, and you will definitely find something that matches your subject.
Just look at the last text message or post on your phone and see how many emojis were used.
Don't assume that your email should be formal.
You don't send this to an employee to accept a job offer or a proposal for a client. Instead, you want to build a communication channel between you and your customer. And emojis will do this job.
Also, remember your email is going to be trapped by serval more inboxes. You're actually fighting for your recipients' attention. Using emojis in the subject line is a perfect trick to stand out when split-tested against a typical subject line. It will often help you in your first test, pulling a much higher open email rate.
Consider Text-Only Emails
Well, we mean by that, don't use image-based emails. Instead, a simple text-based email with a straightforward message and a link to your content website or product against the odds works better than design-based emails— or even works the best. That's what Copley Broer, LandlordStation co-founder, said.
It resonates perfectly with our clients as well.
Why?
Integrated- images emails look pretty, but almost all email clients using Outlook can't find it because the email provider automatically blocks this kind of content, which means they will see a bland broken message instead of your pretty stuff.
That's why you should write very short yet descriptive paragraphs with your links to the site and tag those links so you can see what people are clicking on and why they don't take any action on other items.
Latest Developments in Email Marketing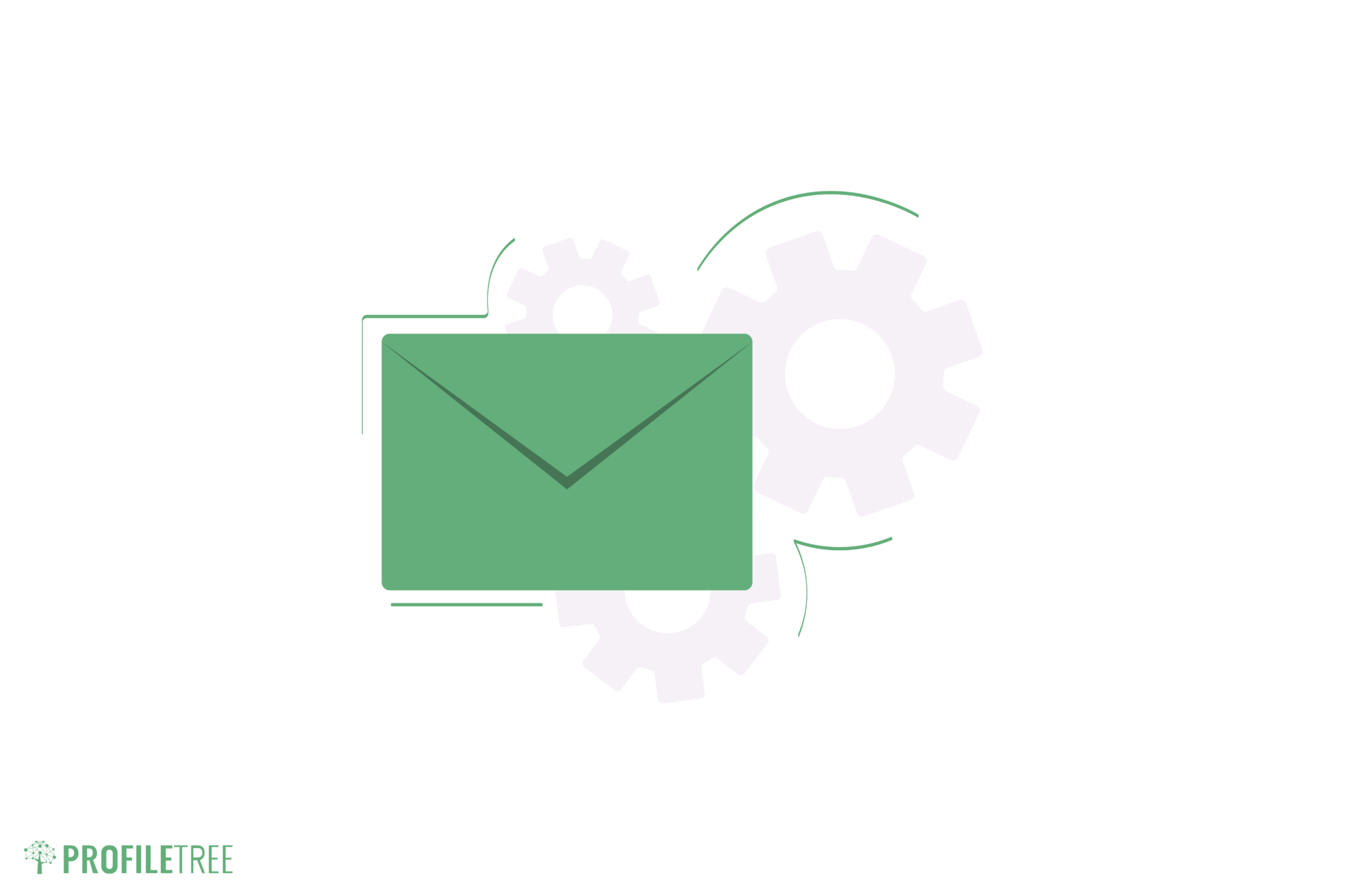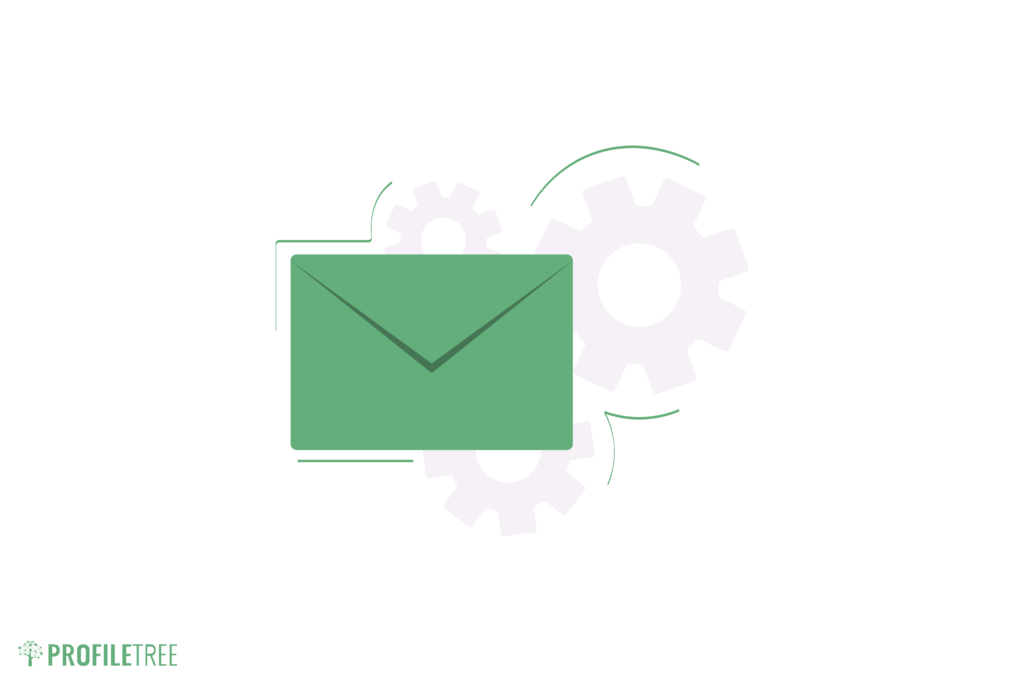 So, what trends can we anticipate this year, based on email statistics by industry?
Let's dive in.
Privacy is a Priority
Actually, it's less of a trend and more of getting a legal obligation. When creating email campaigns, focus on data privacy and protecting your users' information.
When designing your cold emailing or mailing list building, you have to set regulations in place.
Listen up: only 8% of customers have faith in brands to keep their data secure when sharing it. (NTT Data)
Improve your subscribers' sense of control over their personal information by giving them the opportunity to opt out of receiving future emails from you by including an unsubscribe button in your email template.
Also, let them change their email preference to decide what content they want to have in their mailbox.
So, how can you perform this?
For instance, a landing page or a Welcome email can be used to collect data on a lead's content and frequency preferences.
So, what you have done right now is you killed three birds (or maybe more) with one stone:
More data about your subscriber database
Introduce new segments that could be interested in your business
Everyone on your mailing list can easily unsubscribe if they're not interested in receiving your messages.
Bounce: improve email marketing performance.
Email Will Take More Powerful Position
Every time the economy enters a period of insecurity or instability, companies have nothing to do except look at their marketing budget to minimise costs and check out what they can cut to make ROI ends meet.
But is that right?
Not really!
Over the years, research has found that companies, even small businesses that maintain a stable and healthy investment in marketing during a recession, are most likely to surpass their competition.
If you're ready to outpace your competitors, you shouldn't do.
However, monitoring channel performance during economic mayhem to find what works and what doesn't is a natural and recommended practice.
Understanding what channels work best for you is also critical to ensure you're investing your marking pounds correctly.
So, is email the right valuable tool?
In a recent report by Mailjet, 41.8% of respondents said email marketing in the channel they believed would bring the best ROI during a recession, closely followed by digital marketing (41%).
Yes, email is an evolving economy.
Actually, that's not surprising at any level. Email's unique to target subscribers with well-craft personalised and relevant messages make it the top channel to drive revenue for businesses and improve customer loyalty— which are top concerns for any company amid a recession.
Email Marketing KPIs Go Beyond Just the Open Rate
Email open rates may not be the most telling metric of how effective your emails are or how much your readers care about what you have to say.
In your new marketing strategy, you have to detach open rates as one of the fundamental performance metrics and choose something else.
While the majority of users (66%) open their email inboxes from a mobile device, and 58% of those open emails from an Apple device, you should be concerned about your results due to the MPP policy mentioned before.
There is little doubt that MPP deprives advertisers of crucial information.
Where emails are read
When emails are read
The medium through which an email is accessed by its recipient.
User behaviour on the device used to access the email.
Furthermore, other critical aspects of email marketing are proven unfeasible by MPP measurements, as they rely substantially on precise open rate predictions, such as:
Continuations of an automated process dependent on the recipient opening an email
Target-market breakdown by opening-time availability
Comparing the success of two different subject lines
Countdown timers
Send time optimisation algorithms
In order to measure open rates for Android and PC users accurately, email marketers will need to find a new key performance indicator (KPI) to measure the interaction rates of Apple users.
In other words, they have to track open rates for everyone at the same time and assume a more considerable margin of error.
Zero-Party Data will Power Hyper-Personalisation in Email
Let's face it: the days of smiling "Hi Any-Name" are gone for good, replaced by Welcome Any-Name or most beautiful Hello Friend.
With over 20% of Americans getting over 50 emails a day, according to MailJet, you need to stand out.
Meanwhile, almost every email user in the UK frequently checks their non-work emails daily.
Simple segmentation or personalisation techniques just don't cut it anymore.
To guarantee that your prospects will open your email, you should enhance a truly relevant experience for customers that provides value across their journey.
Indeed, a recent study by Salesforce showed that 73% of global consumers want brands to cater to their unique expectations and needs.
Yes, enriching your email data has been a challenge for marketers from a technical perspective because of new privacy regulations.
The fine art of providing truly personalised is becoming even finer.
The only approach is to offer well-targeted content without sounding creepy and, most importantly, to be balanced with respect for customer privacy.
The core to building these personalised emails throughout your customer lifecycle will be using so-called zero-party data. It entails the data the user shares freely and voluntarily with the company, which allows the business to use it to offer more relevant messages and offerings.
So, the next time you ask your audience for a subscription, you can add additional questions or information to gather the right data for more customised messages.   
You should also check out this article on best regards alternatives to assist you on your mission to create more personalised emails that stand out.
Data-Driven Conclusions From Email Statistics By Industry
In general, open rates hover around 20% across all markets.
Using your open-email rate as a comparative statistic to assess if you're on the correct track can provide genuine benefit.
You may learn a lot by comparing the open rates of emails sent this week or month to those sent the previous week or month to the same lists. It will give you a perspective since variables are controlled, so you can see what you have done wrong.
Studies show that the highest open rates are in the education and real estate sectors.
The computer industry, for example, has one of the lowest open rates of any major industry. However, it doesn't mean you should stop email as a marketing tool. It just hints at what you expect and how to improve.
According to seasoned marketers, optimising your email's open rate may be accomplished by adhering to a few simple best practices for crafting subject lines.
How Can Profiletree Help You
Want to send your next email campaign to generate leads and receive impressive results?
We can help you!
We know it's harmful to keep sending tons of email campaigns crafting those texts, designing unmistakable layouts with interactive items, and painting buttons in the small structure. And the result is frustration: no sales, no impressions, and nothing at all!
Try to spin it all around, use the right tool, and approach the email campaign tailoring process complexly.
Our team will work closely to adjust the technical side of your email system to pass through the spam filters.
Our ultimate strategy is to add the right amount of creatively interactive content and measure metrics to understand what needs adjustment and improvement.
What else:
Create a plan for reaching out to potential customers via email.
Create a beautiful landing page with appropriate content to encourage your audience to make the desired step.
Design a template for your upcoming emails for the next campaigns with easy-filling actions with different content.
Craft a content strategy that aligns with your marketing and business objectives.
Kickstart your email marketing campaigns with well-tailored messages that will turn your efforts into a growth channel. Call us now to book your appointment, and let's see how to scale up your business.