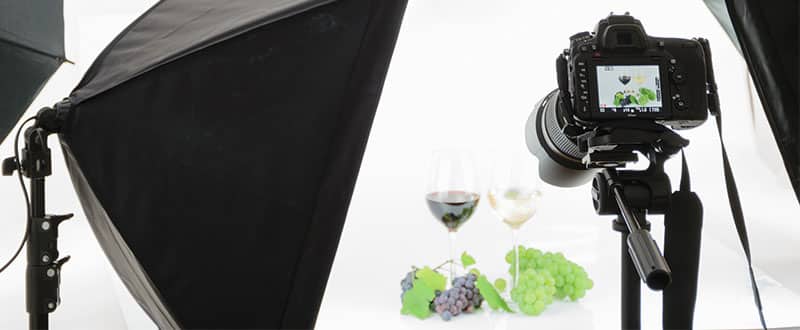 Hiring a Digital Advertising Agency: Everything You Need to Know
For many entrepreneurs, there comes a time when they must consider hiring out of the house to make their brand grow and operate fluidly. A digital advertising agency focuses on marketing in the digital world and increasing their client's return on investment. Digital advertising agencies use precision targeting and a plethora of digital media to reach their target audience. With the internet being as widespread and widely used as it is today, digital marketing agencies have a lot at their disposal.
Let's face it, most people are not adept at marketing and whatever skills they do possess will not bring nearly as much in return as professionals in the digital marketing field. It may seem counter-intuitive to spend money to make money, but if done right, hiring a digital advertising agency will boost your returns and bring in much higher profits than you were making before.
SEE ALSO: Digital Marketing Planning for Modern Businesses
Lay the Foundation
Before you begin your search for a good digital advertising agency, you will need to know your goals and expectations:
Know your target audience.
Know what you would like to accomplish.
Know your budget.
Know your timeline.
Hiring a digital advertising agency will increase your profits and traffic, but you want to make sure it's the right kind of traffic. When you speak with a digital advertising agency, be prepared by knowing what you would specifically like them to help you achieve.
Lay the foundation for your search for a digital advertising agency by knowing your target audience. You will also need to know how much money you have to invest in digital marketing. This will largely affect which digital advertising agency you decide to hire. Lastly, you will want to have an established timeline for your goals and the expectations that you have for digital advertising to complete them in. Preparing in this manner will help to streamline the search process and save time for everyone.
Research
There are a few ways to begin your research. Most will start with a simple Google search. Daniel Scalco recommends that you "search 'digital marketing your [area]'. The companies that are on the first page have clearly invested time and energy into ranking their website for that search term (via SEO), which shows you right off the bat that they know what they're doing." Search engines will let you see the most popular options right away.
You will also want to narrow down your search by determining which type of digital advertising agency you would like to employ. Ensure that you and any potential agency hold the same values and goals. There will be plenty of digital advertising agencies to sift through before you can truly begin to narrow down your list. Keeping a budget in mind, and looking for specific or niche digital advertising agencies that fall in line with your values should help to shorten the potential hire list.
Ask Questions
Once you have your potential hire list, you will want to begin making calls and asking questions. Some important questions Brooke Tomasetti recommends asking a digital advertising agency before hiring are:
How does the agency measure success?
What does the agency specialize in, if anything?
Who will comprise the team?
How available will they be?
It is important to know how a digital advertising agency measures success, whether it is through key performance indicators or other metrics, and how they will report it to you. It is also valuable to know if the agency you are looking at specializes in anything such as search engine optimization or a pr. Some agencies specialize while others do it all. If you are looking for a more specialized agency, you might save money hiring them instead of a large business that has the staff and resources to do it all.
Lastly, you will want to know who will be working with you and if you can make a cohesive team. How available will they be for meetings and how often you all will need to be in touch? Hiring a digital advertising agency is a large endeavour and if you partner with someone who isn't the right fit for you or your brand, you are sure to face difficulties ahead.
Do a Background Check
After you've done your research and talked to some viable candidates, investigate your prospective agencies' backgrounds. There are several key points to consider, and a little digging will go a long way to ensuring you make the best decision:
Find out if the agency has other clients in the same industry as you. While many digital marketing agencies can represent a host of different clientele, you want to make sure they have some other clients in the same game as you. For instance, if you're selling mountain bikes and the agency you're looking into does the majority of their business in the medical field, you might want to look somewhere else.
Talk to some of the agency's former clients. According to the Huffington Post, this "can help mitigate some of the risks of hiring a new agency." A well-established agency is likely to have a little turnover here and there, but you will be wise to follow up with those clients to see why they left for different prospects. Many times a company will outgrow the need to outsource their marketing, but if you talk to several former clients and a theme begins to emerge, you will want to ask the agency how they plan to do things differently with your company.
Look at the numbers. Do a little more research on your prospective agencies. What do their successes and failures look like in terms of the bottom line? How much of their marketing is automated? This, according to Tapinfluence.com statistics, is important to 91% of marketers polled.
Look at their specializations. Do they offer to do anything and everything marketing-related? If so, they might not be as reliable. Forbes contributor Mike Templeman writes, "I've often seen a company become enamoured with an agency because they're great at what they do, and they then trust that agency to handle other activities for them. And that's where a lot of great agencies get into trouble." Instead, plan on having your digital advertising agency focus on one area only.
Looking into your prospective clients' backgrounds lends perspective to the kind of work they do. Through a little research, you can save yourself a lot of time and money, filtering out the agencies that might not be congruent with your overall goals.
Red Flags
Occasionally you will gravitate toward agencies that look so fantastic it's almost too good to be true. While these agencies may not be a scam or unsuccessful by any means, they might not be the right fit for you. Here are some red flags to look out for:
Overestimated promises. If your prospective agency guarantees you'll get number one rankings, that is reason enough to run the other way. According to Dagmarketing.com, "If they do make such a promise, you must ask pointed questions about how they'll do it. Make sure they don't intend to resort to bad tactics…" Most good agencies predict good results but won't guarantee top spots.
Lack of experience. If you're an agency's first client, you might want to think twice. While every agency had to start somewhere, you might not want to gamble your company on their initiative.
Transparency in predicted practices. Your agency should be perfectly clear and up-front about the tactics they will use in their digital marketing. Any attempt to redirect your questions is a red flag.
Trust your gut when it comes to red flags. A great agency will be able to show you what they can do for you and offer solid evidence as to why you should choose them.
Conclusion
Choosing to go with a digital marketing agency will help you focus on what your company does best while the pros build your brand for you. They will also help you scale your business rapidly, reaching the appropriate audience and making your brand look great. While the process might take more than a day, it will be well worth the effort when your advertising reaches the masses with the exact right message. Making that choice of digital agency can be difficult, but some strong examples are contained in this useful list. Check it out!