When it comes to choosing which platform you should use as your Blogging forum, there's a mass of different options. WordPress has been a popular choice among many as it powers 32% of the entire internet. In fact more than 75 million sites are currently depending solely on it. So, how are you going to become one of these?
With more than 120 languages within it, WordPress has been able to create a language of its own – metaphorically of course – used by all its users to simplify the world for them.
What makes WordPress different and actually so high in demand between websites is that you can do anything you want on it. Whether it's brand marketing or just blogging about your pet cat, everything is available on WordPress.
So, if you're set on WordPress for your blogs, then you are definitely on the right track. Many recognisable names, from CNN, New York Times to TED and eBay, have all made the same choice that you did.
We'll take you through writing your first post step-by-step!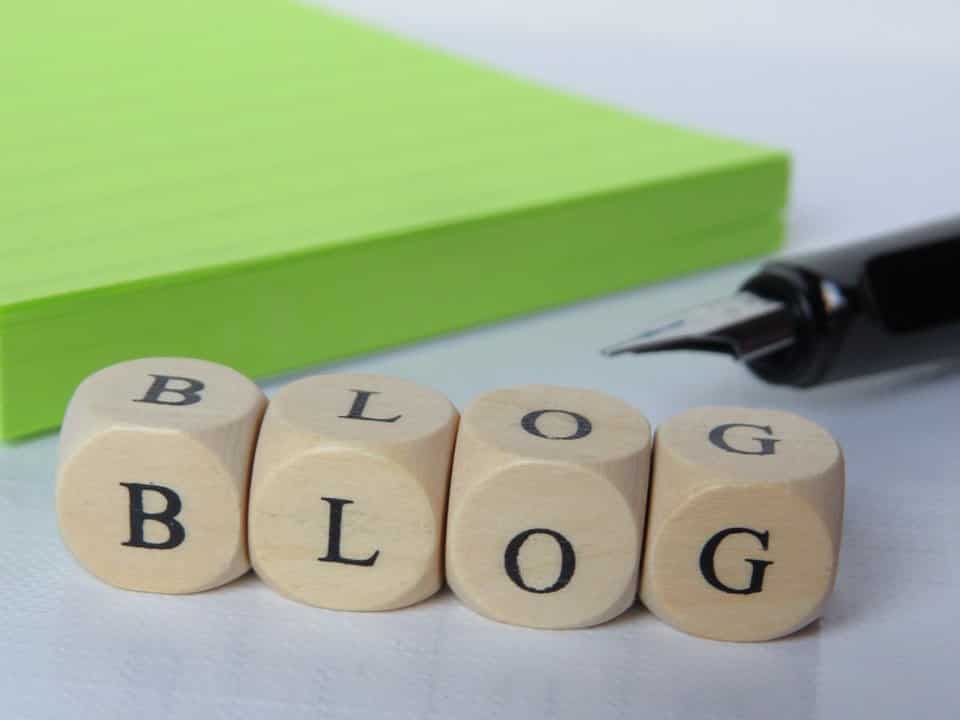 FIRSTLY, WHY USE WORDPRESS FOR BLOGGING?
To begin with, you need to be aware of the size of the platform, and how much that can benefit you.
MASSIVE AUDIENCE
If you're planning on starting a riot, it will be easier to gather followers WordPress. This is because over 409 million people read more than 21.4 billion blog pages each month!
MASSIVE VARIETY
WordPress users produce about 77.8 million new posts, 54 million new comments, 25.4 million uploads and 7.8 million pages every month.
WORLD WIDELY THE BEST
WordPress rightfully owns the number one seat in the CMS market share with nearly 32%. Researches also confirm that WordPress is searched five times more than Joomla and nine times more than Drupal – its intense competitors.
Hence, with knowing just that, you can almost guarantee that you will be in the spotlight no matter what.
Now, let us show you how to create your WordPress blog step by step.
P.S: Check the live look at activity across WordPress. So cool!
Other ProfileTree related articles:
Pros and Cons of WordPress: Is It Right for You?
HOW TO START YOUR FIRST WORDPRESS BLOG
1. KNOW YOUR FIELD
There are millions of topics you can talk about if you are starting a blog, especially if it's a WordPress one. The most important thing in blogging is knowing your field perfectly, and not wasting any information within it.
If you deviate or give inaccurate information about something you may not know that well, this might give a bad signal around your blog, making people check you less or even not at all.
2. PICK THE PERFECT NAME
Catchy names are good when it comes to the blogging world. That's because your name appears everywhere, so you have to carefully choose the name you want to be known as.
A unique name might even make it easier for people to look up on you, and that is definitely great if your blog is for advertising means as well.
It's necessary not to make it too catchy as well, because people might not be able to differentiate between your blogs and ads then.
3. HAVE A HOST
Hosts make it much easier for you on WordPress, helping you with the technical issues you don't have time for. You should consider a hosting service before starting your blog.
You can install WordPress on your device and set up your server solely, but it is preferable to induce within a service that already has server set ups and are able to host WordPress sites.
Some hosts are free and some are paid as well, all available to your service. Paid hosts are more recommendable though, since they provide more features and better quality.
The real question dwells in which host service should you choose? Luckily, you can easily choose yourself by looking into our extensive hosting reviews, concerning the pros and cons of each one of them.
Liquid Web – A2 – HostGator – 123Reg – Site5 – 1 and 1 – NameCheap – InMotion – DreamHost – Bluehost – Flywheel – iPage
4. Understand SEO
Using SEO in your blog isn't even debatable. SEO is probably the most important thing to take care of in your blog, if you're keen on getting acknowledged.
Through SEO, your titles, keywords can be tuned to help achieving higher ranks in the search engines. Many sites are specifically made just for mastering SEO, so you must begin your track by reading loads on it and making sure you handle it perfectly.
5. Flesch Test Check
Shorter sentences certainly have their place and can help keep you, and your readers, on point. This way, the Flesch Test Check in some SEO plugins, which is made to check how easy on the brain the post is, will score it right.
6. Prioritise Security
As a blogger, you must develop enough security to protect your blog. Cyber attacks are constantly increasing, and you never know when will the next hacker try to take your website down or collect data from it.
And although WordPress is a highly secured website, but complete security is not guaranteed anywhere still.
Hence, you ought to pick your password wisely. Make sure it is not in any way predictable. Try to include special symbols and numbers as well to reduce the risk of getting hacked.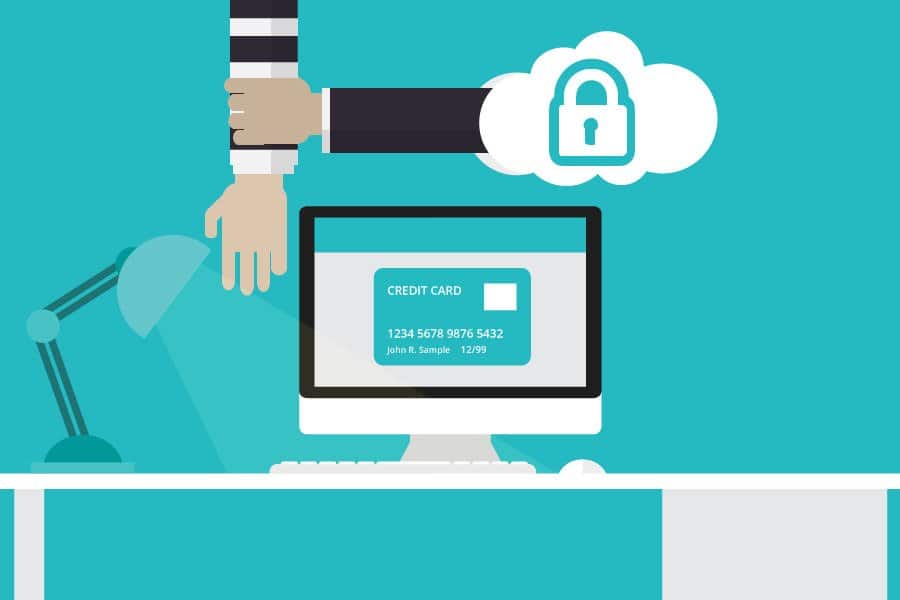 Now that you know all the basics you need to be aware of while creating your first blog, including deciding your plan and choosing your web host, we will show you how to take your first steps to create that WordPress account that might take you so far!
Create Your Account
You can either create one through WordPress.com or WordPress.org, depending on which type of blog hosting you'll go through, knowing that they are free hosting and self-hosting websites respectively and it's very important to know which one you'll choose when you're creating your blog.
Now the free hosting path may seem as the easiest way indeed, but success isn't always guaranteed within it. That of course because of the fact that your whole blog is under total control from WordPress, and one step out of line such as violating the terms of service by mistake, might suspend months of your work.
So, choosing WordPress.com, which is the free blogging method, might not be very wise if you're planning on depending your entire work on blogging.
As for the self-hosting blogs created through WordPress.org, there is definitely the luxury of having complete control over your blog through it. There isn't the fear of losing everything in a blink, nor any limitations tying you down.
Still the fact that it's more expensive resides, hence why it's advisable to use WordPress.org if you're somehow more serious about it as a career.
Other related ProfileTree articles:
WordPress.com VS WordPress.org: Which Should I Use?
WordPress.com or WordPress.org? Your One Stop Guide to Choosing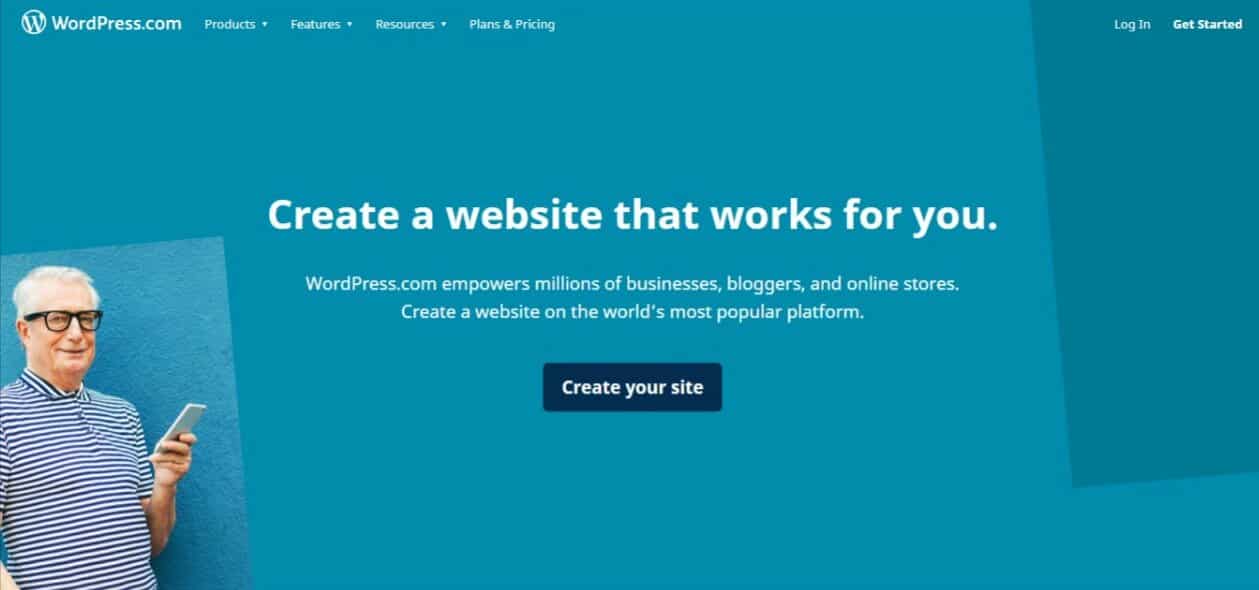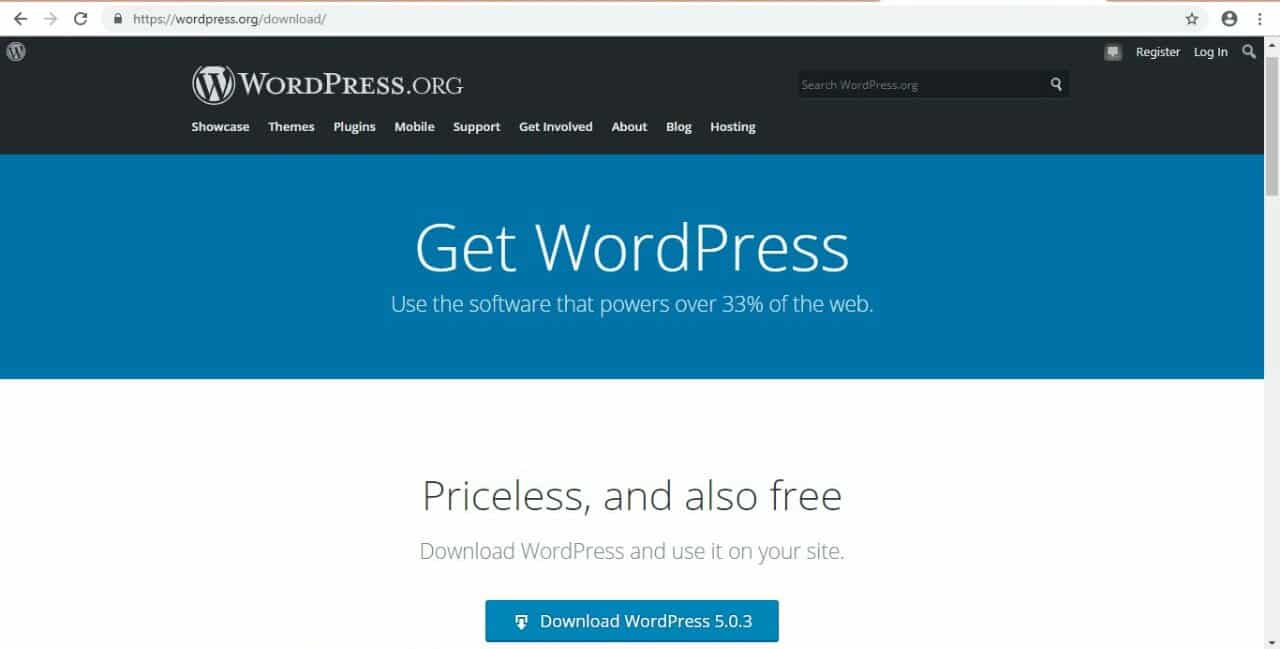 CHOOSE AN EYE RELIEVING THEME
Choosing a theme for WordPress that you like will actually makes you more productive, quite to massive disbelief. Looking at something desirable is definitely more alluring than the basic greenscape we all know by heart.
Also, it's very important to know the criteria of which you're choosing the theme with, as for example, it's preferable to choose a theme that offers a responsive web design.
If you're wondering where to find them, click on "Appearances" that's on the left side of the site and then "Themes".
Some of the themes you'll find are free (whether you're using WordPress.com or WordPress.org) and some of course are paid, so let the priority of choosing what will suit your blog decide which to choose.
You can also design your own theme if you're using WordPress.org and so if you would like that, go for it, even if it's more time consuming. But in the end, make sure you pick something nice and beneficial!
How to Use WordPress Themes? An Essential Guide
ADD PLUGINS
Depending on both how you're using your site and on the functionality of your theme, you will most likely need to install and activate various plugins.
If you're wondering what plugins are, they're basically the features you add to your blog to help your site function.
Alike themes, there are free and paid plugins. If you want to install free plugins, click on "Plugins" then "Add New" and browse for the suitable plugin for you, or you can install the plugins you've purchased by clicking on "Upload Plugin".
Now there are many plugins you may need to install, but which are the most important for your blog? Here are some you might want to consider.
Yoast is great when it comes to SEO acknowledgement. So, if you want to be an expert in SEO, we highly recommend using Yoast.
Also, check out our ultimate guide about everything you need to know about Yoast.
If you are planning on including comments on your site, then Akismet is your one true pal. Aksimet works on filtering the spamming messages you might receive. Just make sure you aren't adding content worthy of it working very effectively!
OptinMonster is a great plugin to help you start your blog and gather as much followers as possible, as it allows the people that visit your blog to leave their contacts. This allows you to have a bigger fan base and be close to your readers.
Titles and Descriptions
Again, never underestimate the power of a catchy title. This remains one of the most important things to take care of, because if it isn't attractive enough, people won't really be curious to check it out.
Descriptions and meta-descriptions are very critical as well, because if they aren't worded nicely then the reader might not check the blog at all.
So, it's important to choose titles and descriptions fit for your readers, not for the search engines to notice it. Trying to balance here and there is the best you can do about this.
Shorten Your Permalinks
Dealing with permalinks can be a hard thing if you're yet a beginner. To make it simple, just make sure you eliminate any extra, unnecessary words within your permalink and make sure it's readable.
For example, if your article is about groceries, don't make your permalink long enough describing every component you'll buy. Instead, opt to something creative and short like:
wordpress.com/fruitful-grocery-list
This way, you'll make it easier for the search engines to choose your article in their first searched page, helping you rank for the keyword you want people to know you for.
Add a Lowly Footer
You'll find at the bottom of your WordPress site is the lowly footer area, where you can include information about you or your blog, copyrights if you're quoting anyone or even some link to a website you're talking about.
Through this small feature, it will make it easier for people to reach you out without much effort, because you never know who might want to reach you out.
Avoid Grammatical Mistakes
Proofreading is one of the main factors you have to apply whilst writing, especially in blogs. No one likes grammatically incorrect articles.
So, read and reread your post before you publish it one hundred times if necessary until it's perfectly written. Grammatical mistakes put off some of your readers and it might give them a wrong impression about you.
If it's difficult for you and you need help, websites like Grammarly can easily help you out. Just never ignore this, no matter how good your blog goes.
Add Pictures
If you add texts to your images, your content may help you reach higher rankings in the search engine for image results. How you might be asking?
Well, when you include an alt-text on the images you're adding to your posts, search engines can see this information. Therefore, by optimising your image alternative text that very same image just might rank better in search engine image results.
Images also add beauty and interest to your pages. It's not always easy on people to go through a whole article without just one photo elaborating or defining it.
Sort Your Media Library
Arranging your media library is a tip to help you more than it is for your readers. By changing WordPress's sorting to name instead of date, it will make searching for specific files a whole lot easier for you.
This way, when you have one folder with all your photos on, it will be easier to find what you are looking for instantly.
To change that set up, go to the Media section in the Settings and make sure the "Organise my uploads into month and year-based folders" button is unchecked.
Adjust your Format Style
Your format style can really matter in your blog. Maybe you'd use bold words to convey a certain message, or underline it to say how important it is.
But formatting doesn't just stop for the basics of Word, but other factors as well you might want to include to make your blog seem nice and catchy.
For example, using headings clearly label the various sections in your article.
To illustrate, the H1 heading is often used for the blog title. H2 headings are mainly used for post titles or comment titles. As for H3, H4 headings, they are often used as a mean for separation between long sections.
So, when you make sure that you're using a bit of an artistic way in shaping your blog, it'll be easier on your readers' eyes and will definitely be more interesting to check.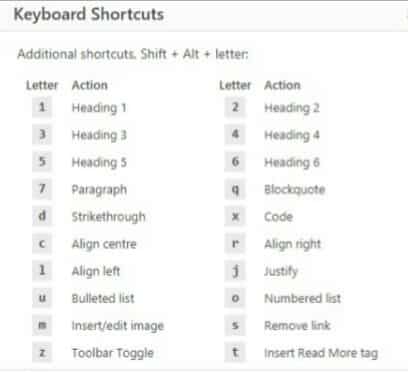 Communicate through Newsletters
Newsletters can be greatly effective because they go right into your readers' inbox. So whenever you want to announce something or share exclusive news with your readers, the newsletters will be the easiest way.
Quality over Quantity
Even in sciences, quality always comes before quantity, so you should make sure you're doing that as well by making sure your content is full of rich information, worthy of spending people's time on, and always remember that one word can be more meaningful than a thousand.
Remember to target your audience, listen and learn about them first. Know how you can reach them; we don't all speak the same language, so be sure you speak theirs, and fluently too.
Also, consider engaging with your audience in elite and authentic content, it has to be different for them to remember it, for that is how you get loyal readers.
Moreover, it's worthy to challenge your audience sometimes so that they don't get bored.
Also, try to add long posts full of details. Some readers like to dive within the point of view or story you are telling, especially when its different, and love reading more and more.
Try to be systematic and organised as well, and don't go months without posting and then post ten blogs a day. It's better if you know when to post and what to post and to let your readers know as well.
Quality posts are your best way to hook new readers and keep them coming back for more. No matter how awesome your blog looks or how many features it has, you won't get far if you can't consistently provide visitors with something new and interesting to check out.
So, never forget that quality always wins over quantity.
CONCLUSION
Don't be afraid that you'll mess your blog the first few times. Blogs are all about growing and innovating. Don't expect you will be the best blogger on Earth the moment you press publish, and don't be disappointed when that doesn't happen.
It is totally okay, because patience is the key for your success in WordPress, and basically every other social media platform.