WordPress.com Tutorial (PT 4)
When making a website or a blog, I am sure you have already got in mind the different types of pages you would like on your site. But how do we get between them, and jump from page to page? Using WordPress.com is no different when making a website, as it gives you options to create multiple menus.
The main menu should be the main navigation of your site. This should jump between the main pages of your site, such as your home page, contact page and about us. You can also get other menu's that help you get to posts quickly.
Continue reading below to find out how to create these menu's…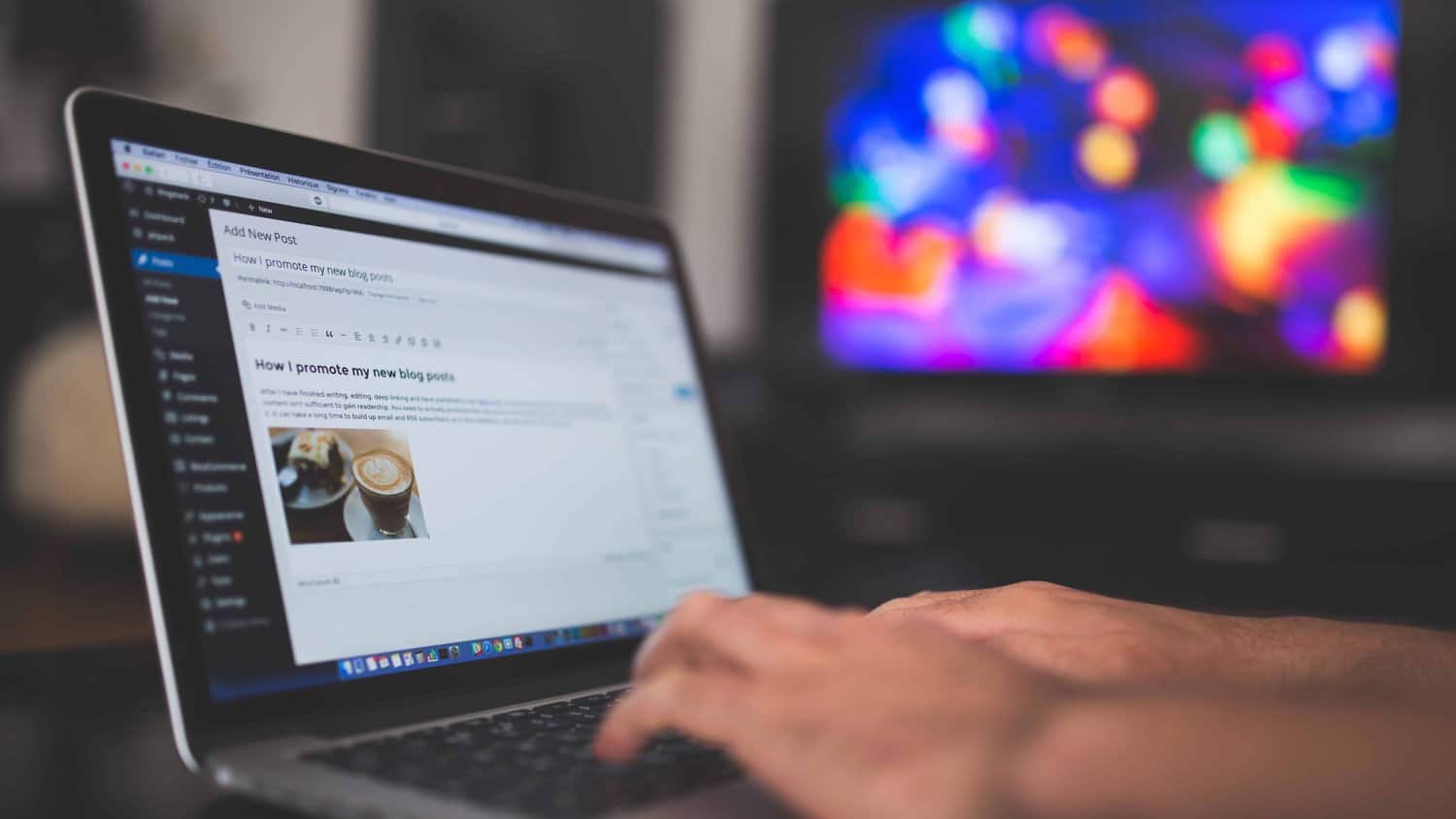 Step 1: Where to create a new menu
The first step when creating a new menu is to find the place within your theme to create a menu. You will need to customise your theme to do this. So to start off making a new menu you will need to go to customise in the personalize part of the panel, where you can add new pages and posts. The below image will show you this;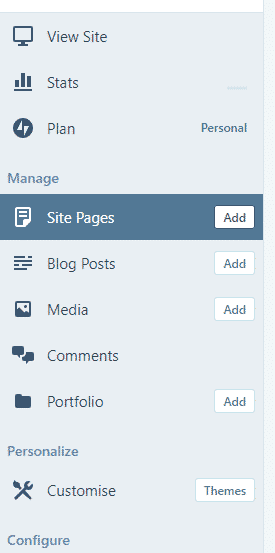 The above image is the control panel of your site. You need to go to the bottom control, where it says personalize and then customise. When you click here you will be brought to the next panel. This will bring you to the control of your theme.
Step 2: Choosing menu on the theme control panel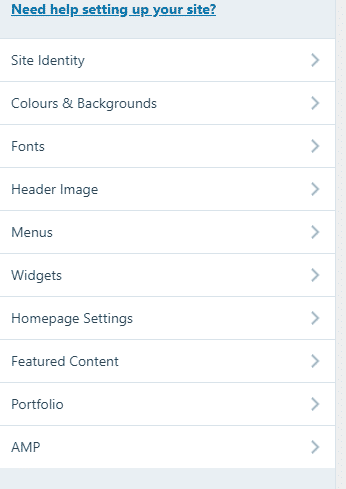 The next step to creating your new menu on your site/blog is within the theme panel. In this panel there are 1o options and the option we need is 'menus', which is the 5 option down. This will bring you to the menu panel.
Step 3: Creating your new menu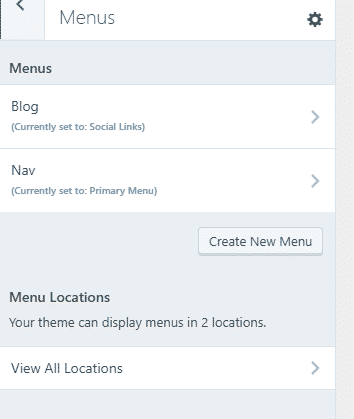 Once you are in the menu panel of your theme, you will find a panel like the one above (Same or Similar). All you need to do when you are here is to click on the 'create new menu' button. (seen above)
Step 4: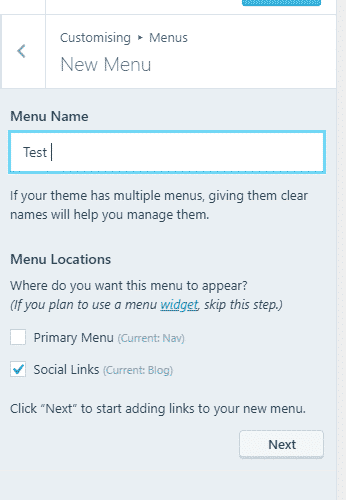 Once you have clicked on 'create new menu', you will be brought to a similar panel above. This panel lets you create your menu and give it a name. Always try to find an appropriate name for the menu, such as 'main nav'. On my site, the first menu is called 'nav' as I will only have one set of navigation on the site apart from the categories, which I will talk about in separate part of the WordPress.com series.
You also are able to place your new menu, in one of a few places. Within my theme there are only 2 places I can place menus. A primary menu and in Social Links, which is a place to apply Links to social media's and other sites. The primary menu is the main navigation bar, which includes all the pages of my site, and you should too. For this menu I have included it as part of the social links, which will be talked more on later in the tutorial. 
Step 5: Adding links into your menu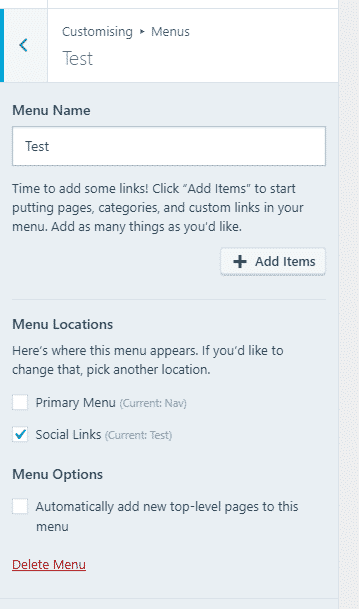 The next step is to add links to your new menu. Without links in your menu, why would you have one. Having links is the whole purpose of having a menu. To add links all you need to do is click on the 'Add items' button seen in the screenshot above. You will then be brought to a panel to add different links. 
Step 6: Choosing your menu items
When creating a new menu, you should already know what you want to include in it. Do you want pages to be linked? Posts to be linked? Or even social media links? This is essential as you can create your menu very easily then and will not have to keep on editing your new menu. It is also easier to create your menu if all the parts of the new menu are completed and published on your site/blog.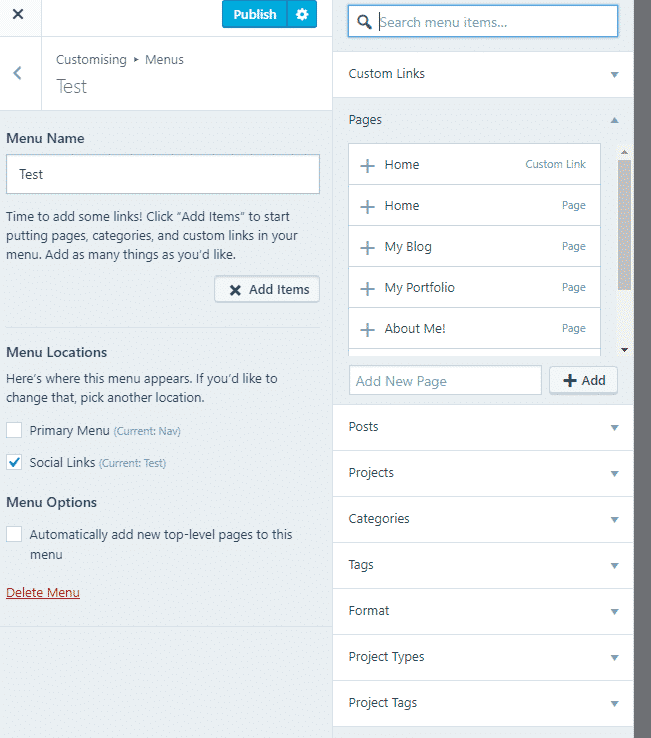 This step is probably the most important step. Here is where the new menu comes together. You can add pages, categories, tags and posts to your new menu. This means you can tailor the menu to what you would like it to be. It it a menu for important WordPress.com articles or a menu for articles included within the social media category. 
Once you have created the right new menu for you it is time to publish the new menu. To do this all you need to do is click the 'publish' button at the top of the panel. (See above image)
Step 7: The menu itself 
Once you have created a menu the next step is to see the menu itself. If you recall the image from step 4 on wards, you will probably have noticed that I had 'social links' ticked. This means the new menu will appear in the social links of my website/blog. 
The Social links is located within the footer of the site/blog and you will see this in the below image.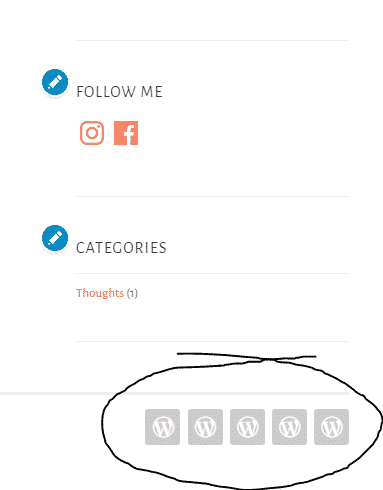 I have circled my new menu in the social links part of the site. The theme I am currently using for this tutorial only allows me this one additional menu excluding the main navigation. Your theme may allow you to have more menus. 
Find our other WordPress.com Tutorials below
Part 1; Creating your blog | Part 2; My first post | Part 3; Adding a new page | Part 4; Creating a new menu