Recent months have transformed the world of work and business beyond recognition. The outbreak of the Covid-19 pandemic has plunged the global economy into a period of real uncertainty, with UK jobless claims soaring by over 70 percent in April and vacancies falling with over half. The story across Ireland is extremely similar, and with this in mind we caught up with TalentHub's Ellie Doyle to talk about the impact of the virus on recruitment, business and life for the foreseeable future.
Kicking off our discussion, Ellie takes us on a brief walkthrough of her own career and professional background. She introduces herself as a Co-Founder and Board Director at TalentHub, a recruitment consultancy based in Dublin which recently celebrated its fifth birthday. The consultancy offers a range of solutions including permanent recruitment, flexible talent solutions and advisory services around workforce planning, market mapping and more. Finally, the TalentHub has recently launched a coaching and mentoring business – something that has become even more relevant under the current circumstances.
A Cloud's Silver Lining
TalentHub specialises in sourcing digital talent, including roles in design, marketing and more. Notably, Ellie highlights that despite the circulation of negative and worrying headlines, digital may emerge from the pandemic with new and exciting opportunities. However, rather than staying ahead of the curve, digital is simply reacting to a situation in which it is more comfortable. "Let's be honest, a lot of recruitment is on temporary hold. There's no denying the recruitment and hiring freezes. Luckily for us, we work with innovative teams that weren't that phased about things like remote working," explains Ellie.
The recruitment specialist highlights that over the past couple of months, staff at the TalentHub have taken on new roles as educators to their clients, with many seeking assistance around remote working, webcam meetings and more. "We say that regardless of whatever digital platform you decide to use, we can make this work. Some people are used to this style of work, yes. But it's still a huge change."
Like all businesses, the TalentHub has strived to adjust to the pandemic, adapting elements of its business towards getting clients what they need. "For example, we would've previously been weighed towards permanent recruitment. The client still has that need for recruitment, but they need more flexibility around headcount and managing costs," she shares. "So, we've had to guide them on achieving this through contractors, or offshoring work to the likes of Romania. We've had to move really fast, and we're pleasantly surprised by how well the market has adapted, given that it has had no choice."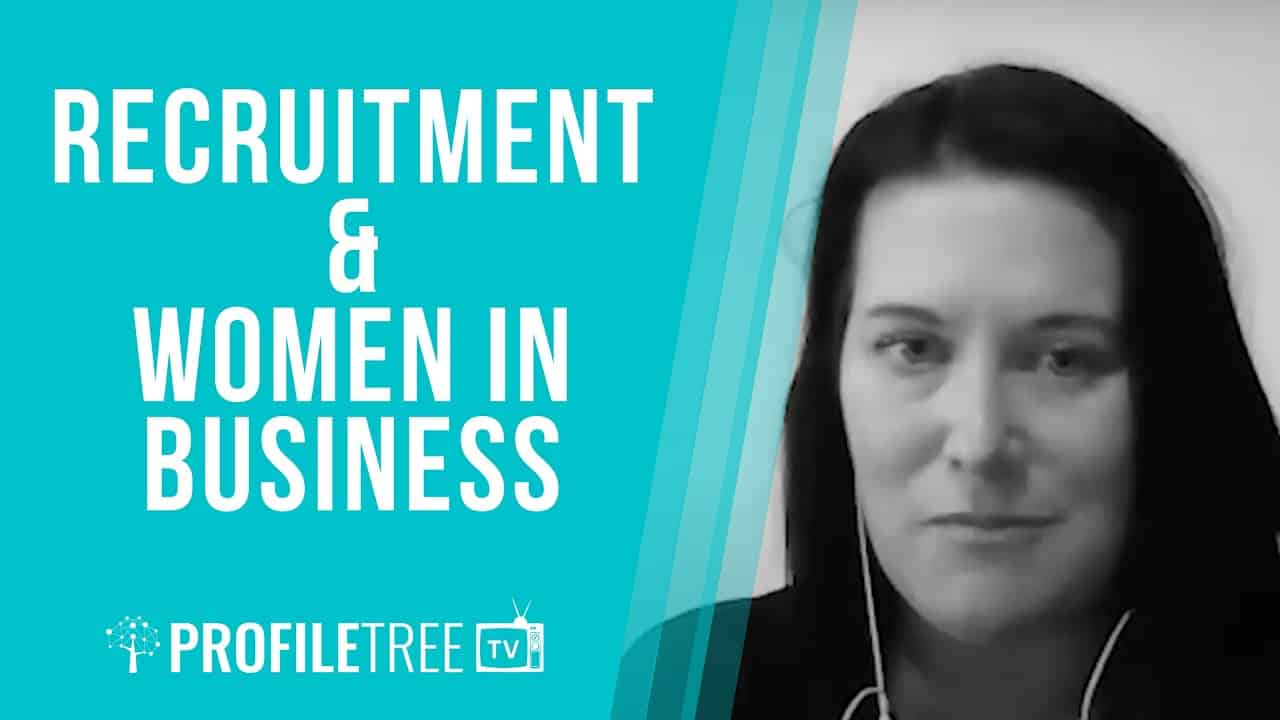 According to Ellie, eCommerce is seeing a huge trend of growth following the outbreak of the virus. "We deal with a lot of retailers, and for some of them, eCommerce delivered 10-12% of turnover, and was largely there because certain people wanted it," she says, "and now it's changed, and eCommerce now delivers 100% of turnover. We're getting calls from businesses asking us to sort out their digital capabilities, and we think there will be a huge increase in digital transformation and things like cyber securities in future months."
Changing the Culture of Recruitment
It is true that the pandemic is pushing the consumer away from cash and physical currency. Equally, however, the pandemic is pushing employers towards allowing their employees new levels of flexibility. Ellie highlights the example of a wheelchair user who was previously forced to make employment decisions based upon whether they could access the premises via bus, or whether those premises had sufficient accessibility. "He was vindicated in his belief that we don't actually have to be like worker ants, all getting on the same buses and train lines every morning to go to the same offices."
For Ellie, examples like this suggest the ushering in of a new attitude towards recruitment and work. She also highlights the traditional challenges faced by autistic and non-neurotypical professionals, where office environments may not be well-suited to them. "We hope that in future, people like this who are best for the job will be the successful applicant. The jobs will go to who is best for the job", she explains, suggesting that the recruitment industry may be prepared to embrace these changes in a post-Covid world. "Let's not go back to the old – let's go back to better."
Recruitment isn't Ellie Doyle's only passion, however. She is also the founder of the Leaders Hub, which promotes a 50/50 gender split. "I'm really passionate about women getting the same opportunities, and we do have some way to go in Ireland. A recent report in the Sunday Independent discussed how gender-segregated education is having a profound impact on the career decisions made by women. At leaving cert physics, only 4% of those sitting the exam were female. That is so wrong when you consider that physics is such an important subject," she explains.
What comes next for the team at TalentHub? "We#ll still provide the client with the same service, but we'll just deliver it in a different way. We will still be delivering all of our solutions – just not from our offices all of the time!"
*Those wishing to learn more about Ellie and the journey of TalentHub can connect with Ellie on LinkedIn, as well as by visiting the official website.*
Our interview with TalentHub's Ellie Doyle is our latest remote discussion for ProfileTree's Business Leader series, recently recognised with the Best Content Marketing Award at the inaugural Irish Content Marketing Awards. To pitch your business or organisation to the series or to discover how video marketing and digital strategy can transform your online business, get in touch with our expert team today.