So, you've decided to start a blog? If you enjoy writing, starting a blog could be a good way to practice, and even make some profit. First things first, you have to choose a topic or a theme for your blog. Running a niche blog can help you attract and maintain an audience while writing about something you enjoy. This guide is here to answer the golden question: How to find your blogging niche?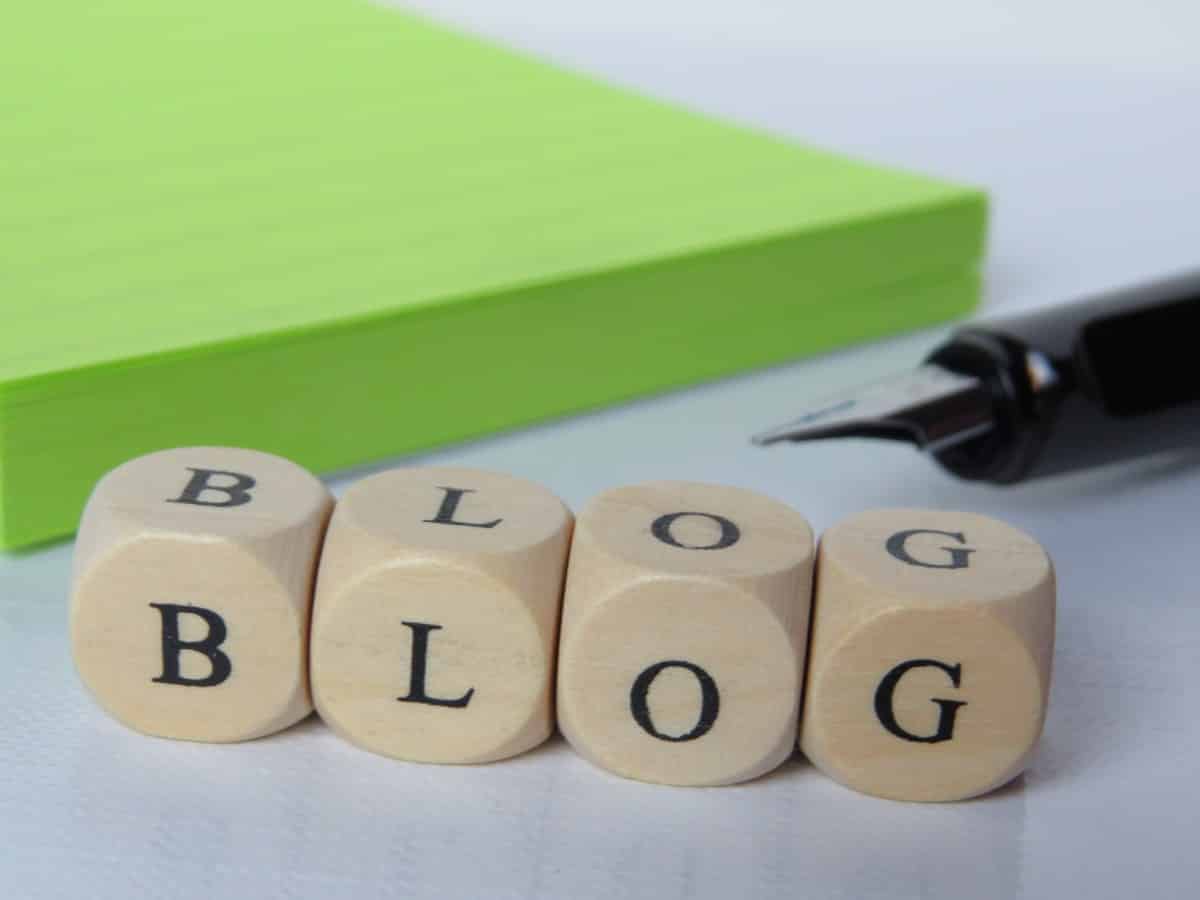 What Is a Niche Blog?
A niche blog is a blog that is very specialized. It targets a specific niche in the market. Instead of writing about anything and everything, a niche blog targets something specific that a group of people find interesting. 
The reason niche blogs work so well is that nowadays, people look for the certain topics they want to read about through search engines. A niche blog caters to the needs of specific 'niche' consumers looking for certain topics. 
These blogs are competitive because they target specific interests (and mostly specific demographics) but those who prove themselves can make a living of blogging. 
Why Choose a Niche?
At first glance one would think that choosing a niche blog is a bad idea since it's very specific. It would make sense to write about a broader spectrum of topics to accommodate more readers and avoid boredom, right? 
The short answer is no. Writing general posts and jumping from topic to topic will make it difficult to cultivate a loyal fan base of readers. 
Of course, this rule doesn't apply to all, and there are lifestyle blogs; which write about a variety of topics from career tips to diet plans. However, that type of blogs isn't suitable for a starting blog, especially if you're alone and don't have a big team of writers.
Tips to Find Your Blogging Niche
Now that we've established what a niche blog is, it is time to choose your niche. 
Below are some of the most important tips on choosing a niche, perfecting it, and avoiding common pitfalls. 
1-Follow Your Passion, or Not
This particular part has the Internet split into two camps. The first camp will say that you don't need to be passionate to work. The other camp will tell you to follow your passion.
We, at Profile Tree, have a different approach to it: finding a happy medium.
There's merit to both camps mentioned above. It doesn't always happen that what we're passionate about is interesting to everyone else or popular. You may be passionate about German poetry of the 20th century and it's a fascinating topic, but not many readers share the same interest. On the other hand, a topic that you don't enjoy that much may be more valuable to many readers. The first camp goes back to the argument that – once the money starts flowing – you can teach yourself to be passionate about a niche. 
The second camp tackles the earlier phases of blogging. Even the most successful blogs don't start turning up profit within a week, a month, or even longer. It's somewhat a slow process of building up an audience. 
With this in mind, they argue that you'll have to regularly write about your niche for a long time before you can gain profit. A topic you don't enjoy will result in an early burnout and no amount of future profits will keep you motivated to keep writing. They also argue that a niche chosen with passion is one you can research well and know more about than the average Joe. 
Many are advocates for finding a happy medium. You have to consider your passions when you're choosing a niche. However, choose one of your passions that more people can connect with and want to read. 
Finding the happy medium between what you're most passionate about and what the audience wants to read is the first step in choosing blog niche ideas.
2-Choose a Topic You Know
More often than not, you'll find more than a single topic you want to write about. This is natural but you have to go deeper and choose only one niche. 
To help with this, consider your own knowledge. Which topic do you know about the most? Which topic have you taken more classes in or read more books about? 
Choosing a niche you know will give you a head start on the research needed for blog posts. And, it will give you an edge in this niche.
3-Beware the Seasonal and Temporary
This is a mistake made time and time again by new bloggers. They choose blog niche ideas that have a temporary boom in visitors. These niches are often related to annual prizes, competitions, or trends. (e.g. the Olympics, the Oscars, the FIFA World Cup, or the elections). 
A good example of that is a blog that was covering the Rio 2016 Olympic games. It had great views and the number of visitors was brilliant. Those prodigious numbers didn't last longer than a month as the Olympics came to a close.
Another example was a friend's blog. He started a blog to cover the 2014 World Cup. He once said: "The money was good, really good. The money I made in only 2 months was worth it."
That's the main problem with seasonal niches: they attract a lot of readers but they won't be loyal. You can't expect them to wait for you 4 years till the next games. You also can't run a blogging career by working for 2 months every 4 years.
4-Choose a Niche within a Niche
So, you've chosen a niche blog you're enthusiastic about. You've chosen one you have a lot of knowledge about, and one that isn't seasonal. It's time to take one more step. 
Some niches are too big to be covered by a single blog, like cooking for example. That niche is competitive and hard to cover. The best strategy here is to target something specific within your niche and cover that. 
Your blog doesn't have to be about cooking in general. It should target a specific segment such as beginners or busy people. 
Choosing a sub-niche allows you to dominate that part, make a name for yourself and gain experience with every blog post. For the previous cooking example, a sub-niche could be cooking for beginners, busy people, or students. Alternatively you could instead focus on a dietary direction like vegan cooking, street food, or Paleo.
Exploring Blog Niche Ideas
Having covered some of the main points to consider while choosing your niche blog, the rest of this guide will cover some examples of the most profitable blog niche ideas. These are just meant to give you a general idea of what you could write about.
1-Travel Blog
The Travel industry is huge. It's expected that in 2019, people are going to spend $755.94 billion on online travel purchases. Those purchases could be made at your business (if you run one) or at your advertisers. Either way, there's a share for you if you can run a good travel blog.
Travel blogs could cover a wide variety of topics. From budget travelling and getting the cheapest flights, to the best travel destinations for the season and what you could do there.
2-Food and Cooking
A food and cooking niche blog is a timeless one. Simply put, for the entire human history and the foreseeable future, humans need to eat. Today, however, eating and cooking have changed from being something essential for survival into a form of entertainment and a source of joy. 
Starting a blog about food means you can have a huge audience (and fierce competition). However, the variety of sub-niches allows you to simply find yourself a place in the market. 
Those who live in a metropolitan areas, like London, can even write about the various restaurants in the city, from the high-end ones to hidden gems. If you run a "brick and mortar" restaurant, this could be your take at personal branding. 
3-Health and Fitness
Getting fit: everyone's "new year resolution" and "summer goal". It's cited as the way to live a happy life and achieve a long list of other goals. The health and fitness industry is booming and it concerns everyone. 
The market here allows for a lot of ideas and loyal readers. Due to the sheer mass of material on getting fit (e.g. workout routines and diet plans) people often look for a single, reliable source to get their answers. 
Money in this niche doesn't only come from advertisers and selling your own products. Money could be made through affiliate marketing; endorsing specific brands of supplements, chains of gyms, and brands of equipment. 
4-Beauty and Fashion
It's true that trends come and go. It's also true that there's always a new trend in fashion. You can be the beacon, and your blog the place where people search for fashion advice and get their updates.
Your blog could tackle specific parts within the niche. Men's fashion, women's fashion, or beauty tips in general. Profit could come from direct ads, affiliate marketing, or selling your own approved clothes, accessories, or cosmetics if you make the investment.
5-Productivity
According to Forbes, Americans spent $11 billion on self-help material in 2008. According to Google play store, the first 5 "editor's choice" productivity apps were downloaded 12.1 million times. One can be sure of people's interest in productivity. 
Blogs run by productivity gurus promise to teach you how to get better grades as a student, get more done at work, find have time to workout, practice your hobby, and sleep. If this is your niche, you can choose to target a specific demographic: students and working people, or people with a 9-5 job and freelancers. 
Putting It All Together
This guide is merely to help you get started on choosing what you should write about. Starting your niche blog takes more than just knowing your niche. Choosing a name, knowing the available blogging platforms, engaging with your niche community, and analyzing your competition are all necessary steps to take for a successful blog. However, choosing one of the niche blog ideas comes first.
This may seem like an overwhelming job, but it's pretty simple once you get the hang of it. Maybe you're running a business and would rather pay more attention to the brick and mortar shop. In this case, you may want to hire the experts to help you set up the blog.