Does your business struggle to collaborate and innovate? One answer could be staring directly at you, on your computer home screen.
In our latest instalment of our Business Leaders series, we speak to Google specialist Fintan Murphy, CEO of Damson Cloud. In the interview, Fintan discusses how he helps companies use Google's Cloud computing tools to unlock their potential.
To find out more, you can watch the full interview below, or read on for the highlights.
https://www.youtube.com/watch?v=cxu_CXpMAZ8&feature=emb_logo
What Do Damson Cloud Do?
Damson Cloud is a Dublin-based company of tech specialists who sell Cloud services to their customers.
But their journey did not start that way, back in the early 2000s. Fintan began by explaining how he embarked on his career in Cloud services.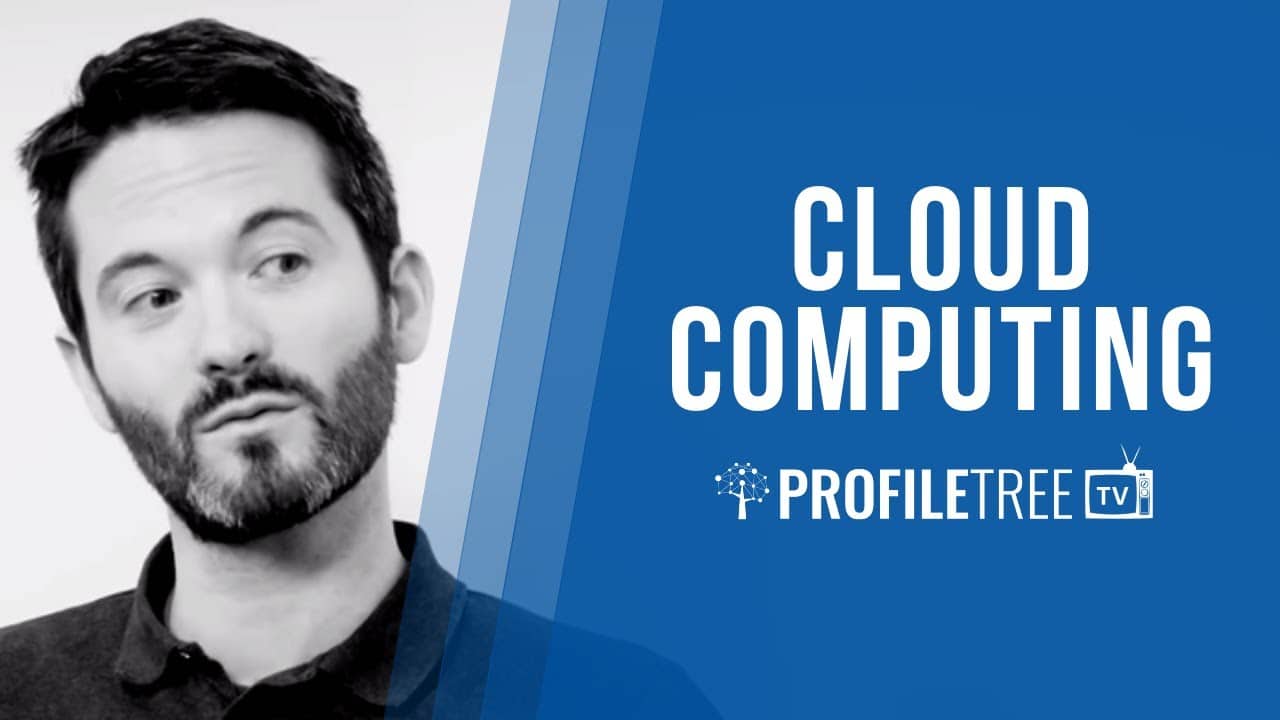 "My own background is IT. I set up the original company when I was 18 or 19, when I was still in school. The business was called Damson Technologies as there were no Clouds to sell back then!
"The Damson 'Cloud' part of the business came around in 2011 when we merged with another business in the UK, Catalystic, to become an international business.
"We kept the Damson name, because my brother Donal and I used to have a treehouse when we were kids and it was a Damson tree."
Once the pair started seeing changes in the upcoming technology landscape, they pushed their business to branch out of typical IT services. From this, Damson Cloud became specialists in the more fast-paced side of tech – making them a unique service company.
"We used to be a traditional IT support company, but we've been selling Cloud services and been a Google partner for 10 years now."
"Our job is to help companies to leverage the most from their Cloud investment."
Damson Cloud don't just specialise in selling Cloud services, but they also take great pride in educating their customers. They do this particularly in Cloud security and digital transformation, to help customers change the way they work, for the better.

How Much Has Technology Changed?
We all know how much technology has changed over the years. From the way we communicate with people, to how we store our information.
As Google is a leading provider of a long list of convenient online products, there's no doubt it has been an ever-evolving experience for Damson Cloud.
Discussing this, Fintan said: "It was definitely very different back then. It was really focused primarily around Gmail and Google Calendar as these were the first foray into the Cloud that companies had."
Fintan states that as time has gone on, companies are far more willing to learn and understand the benefits the Cloud can bring.
"Now it's online document collaboration, it's video conferencing, it's analytics – it's so much more than just Gmail and Google Calendar.
"Collaboration is the key part of it. There are businesses who might be sending Word documents back and forth, then suddenly there's four or five copies of a document with edits that no one can realistically keep track of. But that is collaboration in the 1990s.
"It used to be that businesses 20 years ago were at the height of technology. It has almost swapped around now. Consumers are the testers. Then when it works – businesses get it. It is so interesting how things have changed."
With businesses needing these more and more to thrive in our adapting digital world – that's where Damson Cloud steps in.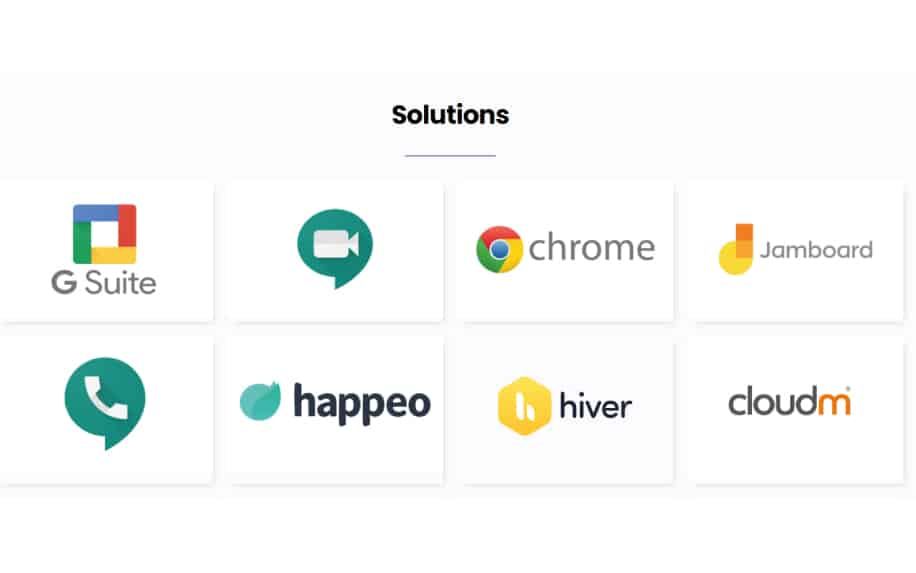 What Is the Cloud?
For many companies, the Cloud is still an untapped world.
When asked how to explain the Cloud, Fintan gives us his insights.
"It's one of those things that you can define in many ways. Simply, it is just using software that isn't directly on your desktop, it is somewhere else in the world.
"We use Cloud technology all the time, if you have a Gmail account or a Facebook account, you are using a Cloud service that is on a server computer somewhere else in the world."
Fintan says that while many people are familiar with the Cloud without realising it, his job is to help businesses implement this into their day-to-day running, and thus improve their collaborative potential to succeed.
"For us, it is really about business Cloud solutions and tools that organisations can use to add value to their business and allow them to do what they're doing more effectively and innovatively.
"We're trying to bring people into the future and say 'there is a better way to do this'."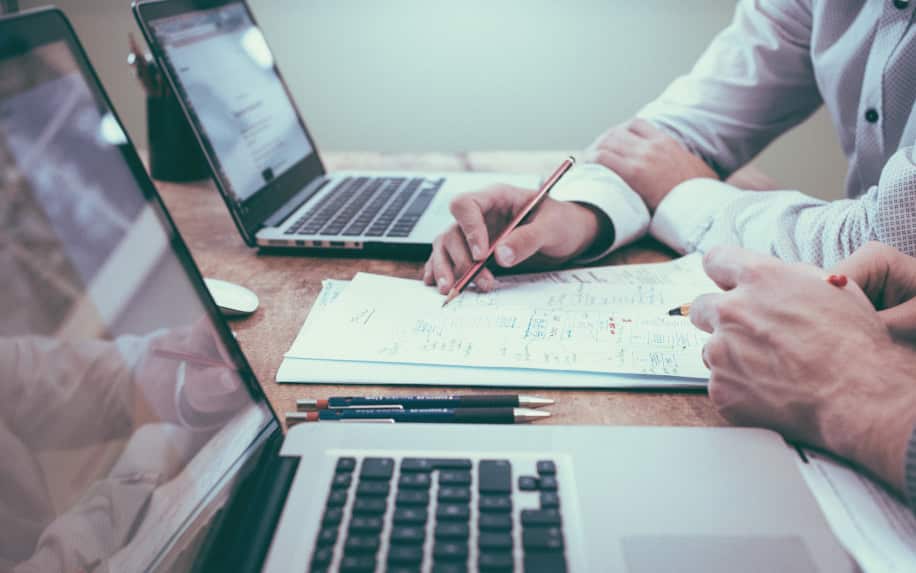 How Does the Cloud Help With Collaboration?
We know the Cloud can help businesses collaborate, but how so? Fintan says where collaboration is needed for the daily running of businesses, it is also required to implement Cloud services.
"There are many different ways you can collaborate using the Cloud, there's Google Docs where you can live edit, and there are products like Dropbox or Google Drive where you can have a shared folder in the Cloud.
"There are only three additions of GSuite – Basic, Business and Enterprise. Which is much simpler, because with Microsoft there were almost too many different versions.
"For us it's about evaluating the particular business processes and seeing what solution fits them best. So that's our expertise."
In this process, Fintan states that getting to the root of the problem is key for
Damson Cloud. They do this through collaborating with their customers to find out issues need to be solved.
"That is part of the requirement, everyone will have a reason for moving to the Cloud, whether it be to save time, or money. They just know the way they are doing things currently isn't working.
"They tell us the challenge, then we tell them the solution. But what I say to people is 'we know the Cloud and its solutions, but you know your business'. It is the combination of those two pieces of information that we need. That's the partnership that makes everything work."
Fintan states that they are varying levels of how Damson Cloud can help businesses.
"Sometimes we're talking to customers in the early stages, where they are evaluating Cloud solutions – or maybe they're further down the road and have decided that Google is the solution for them and they're looking for a Google Partner.
"This way, they'd ask us if we can help them move all their information or data. A lot of that is the initial step, that de-risking, because it is a huge risk for companies to change their workflows entirely.
"They bring us in to de-risk that, as we've done this hundreds of times and hopefully have come across most of the challenges that there are in moving to the Cloud or changing business processes."
For Fintan, the most important step comes after migrating and securing the data.
"That's where we look at stuff like collaboration, how teams are working together and focus on a new way of working. This way, businesses can really learn how to maximise their use of the Cloud."
To discover much more about business innovation, collaboration and the Cloud for your business, check our full interview with Fintan.
If your business is in need of better collaboration, you can contact Fintan directly through Damson Cloud's website.
Become a Part of Our Business Leaders Series
Interested in featuring on our Business Leaders series? In our acclaimed series, we share amazing advice, tips and stories from business owners, managers and senior leaders.
From growing your business to looking after your staff, new industry insights and innovative ideas – we cover everything to inspire professionals across all sectors. If you want to become a part of it, simply drop us a message.