Digital marketing is a term that encompasses all forms of marketing that are done online. Businesses use different methods such as social media like Facebook and Twitter, search engine optimization, and emails. Such channels are used to help businesses connect easily to their target audience or general customers. Marketing is always about reaching the potential client base when and where it counts the most to maximize the profits. Internet nowadays is more important than any other time before, introducing new ways in time and money expenditure. Internet nowadays is the answer to the most important question in marketing, the now and when. What's left now is finding new ways to understand and approach the customers over the internet to utilize it fully. Whether you own a small business or want to work in digital marketing, online digital marketing courses can help you get started.

Digital Marketing Components
There is an increasing amount of strategies and tactics that can be used to refine your brand digitally. Tactics are used to drive the digital core of a business, which are called assets. It is the mark of a good marketer to know which tactics support which assets. While it also helps a marketer to have a clear mental image of the business objectives of the organization.
See Also: What Is Google Index?
Examples of Assets and Tactics
Examples of assets in digital marketing:
Business websites.
Blogs.
Digital papers.
GUI or online interactive environments.
Social media platforms (Facebook, Twitter, Instagram and similar platforms).
Public relations and online reviews.
Digital brandings.
Examples of tactics and strategies:
Search Engine Optimization: The optimization of a website to rank higher when relevant search terms are used in a search engine which increases the traffic.
Content Generation: Promoting and generating content to increase brand awareness, traffic and customers.
Inbound Marketing: Using of online content to attract, close and make customers happier.
Social Media: Using social media platforms to market and promote brand awareness, advertise offers, attract customers and increase traffic.
Google Adwords: Commonly known as pay-per-click, where a publisher is paid every time they promote a website and it's clicked. Relevant search terms are taken into consideration.
Affiliate Marketing: When a website promotes another brand for a fee.
Automated Marketing: Using software to market, used in monotonous tasks such as e-mails and social media action.
E-mails:  One of the most basic forms of digital marketing where e-mails are used to communicate discounts and promotions while usually linking the business website.
Digital PR: Using public relations to gain entry into publications and blogs.
What Makes Digital Marketing Important
Since we live in a world where technology is dominating, we can admit that we switched our newspaper to social media. Long hours of research can be condensed to only couple of clicks. People have turned to the internet with every question, concern and thought. Making it one of the vital reasons digital marketing is shadowing the traditional marketing channel. Now every business started reaching to its clients in an internet-based world. The cost of digital marketing is the aspect where its usability truly shines. It only costs a fraction of the money, time and resources needed when compared to the traditional channels. A few e-mails or socials media advertisements are worth more in target-reach potential. The ease of specializing or targeting a demography has become all the more easier thanks to complex social media algorithms.
A lot of old-fashioned industries are slowly starting to adopt digital marketing strategies because they realized their value. Farming and construction industries, for example, are starting to make use of digital marketing, slowly, but it is a good sign.
 Marketing Plan Setup
Determination of goals and objectives is the first step in coming up with a successful marketing plan, digital or not. Having careful expectations is beneficial in helping you see if your tactics are working or not. There are a few main points that will help you focus your plan, ensure its success and help you decide on future objectives. Choosing your target audience is a very important step. Targeting a specific demography help you know where to focus your efforts instead of stretching you marketing capabilities thin. Acknowledging vital metrics help you keep track of success in different layers and areas in a marketing plan. Increasing in turn online presence, conversion rates and other important factors.
Having realistic expectations helps in the prevention of unnecessary and uncalled for changes in the marketing plan. Using accurate calculations helps you from jumping the gun into thinking that your plan is not working instead of simply just needing more time. Several vicious loops can be simply avoided by providing the plan with the time it needs. A return on investment isn't always indicated by huge gains almost immediately. Set evidence-based goals on how much and what you want to earn.
Importance of a Website
Majority of people if asked will tell you websites are the main representation of anything let alone business. A business' website can make it or break. In some cases, it's what forms the first impression about any business and can turn a potential client into a definite one or the other way around. It is well known that programming and digital marketing go hand-in-hand when it comes to synchronization. After all who is better to design the best business related features in a website other than a digital marketer?
A business blog as well can go a long way especially in making your business site more relevant and popular among your targeted audience. Not only that, it is one of the most important aspects in search engine optimization. Articles in the business blog should always be simple yet provide useful and interesting points based on your targeted audience.
Some additional content should be customized and tailored according to your main demography's needs. Reports, guides, tutorials and similar forms are always a huge plus when you're trying to help a new brand startup. Just like your emails, your website should be intuitive and entertaining instead of simply asking people to use your services.
See Also: Keyword Generator Tools: A guide for Beginners
Online Digital Marketing Courses
The market for digital marketing is huge, and the demand for skilled digital marketers is increasing by the day. Almost every single industry has a digital marketing department that is constantly developing and on the lookout for fresh talent. The main advantage of a career in digital marketing is the ease of getting into it. All that is required is some studying/research and some experience here and there. Digital marketing is indeed on the high-end spectrum of salaries, with an average salary of 93,000 American Dollars. Digital marketing has an enormous amount of branches; department managers, SEO, social media managers, content pushers and more.
Fortunately, even though online digital marketing courses are one of the most demanded courses, it's easy to take part in one. Most online digital marketing courses are relatively cheap and some of them are actually free if you search for the right channels. Since the demand for digital marketing is always increasing, there is indeed no shortage in online digital marketing courses. That doesn't necessarily mean that you need to take courses to be a digital marketer, but it has its benefits. Condensing other's years of experience into a few short months can give you the jumpstart needed for your career. Having some technical knowledge and experience under your belt is always good for your portfolio. A few recommended online digital marketing courses will be discussed in this article.
See Also: Digital Marketing Tools
1. Digital Marketing Specialization by Coursera

Coursera's digital marketing course is a beginner-level course that introduces the newer concepts in the digital marketing atmosphere. This course includes analytics, Search engine optimization, social media marketing and 3d printing. The course provides insight into the main constituents of the digital marketing environment. It helps the learner make use of new concepts, and the tools used to create and market the products. The course covers a lot of ground with a fair amount of time spent on every area. Focusing on analytics and the marketing channels. The composition of the specialization is the following:
Marketing in a Digital World
Course in Marketing Analytics in Theory
Marketing Analytics in Practice
Digital Marketing Channels (Landscape)
Part 2: Digital Marketing Channels (Planning)
Digital Marketing Capstone
This course is part of University of Illinois' MBA program, making it one of the best online digital marketing courses. The course is open to any job title and certification on LinkedIn is offered. Each course duration is one month with an average of 9 hours of work per week except for the first course with an average of 7 hours per week. The price for the whole package of 6 courses is 426$.
See Also: Content Marketing and Your Business: Getting Started
Digital Content: What Falls Under That Term?
2. The Simplilearn SEO Specialist Masters Program
Search engine optimization and inbound marketing are the main focus of the Simplilearn SEO specialist masters program as they can be a crucial field in digital marketing. Especially with the digitalization of the world, the need for SEO qualified specialists has increased. SEO specialists can help in conducting content and links, optimizing and incrementing the website to be more attainable for digital users. Smart Insights and cmo.com have stated that SEO is the number one skill sought after in digital marketing as it's becoming a necessity in most content jobs. That's when Simplilearn SEO Specialist Masters program sweeps in to alter you from an amateur to an SEO professional. As search engine optimization includes a lot of aspects to master, Simplilearn SEO specialist masters program help you mastering most from on-page SEO, link building, content marketing; web analytics inbound marketing initiatives.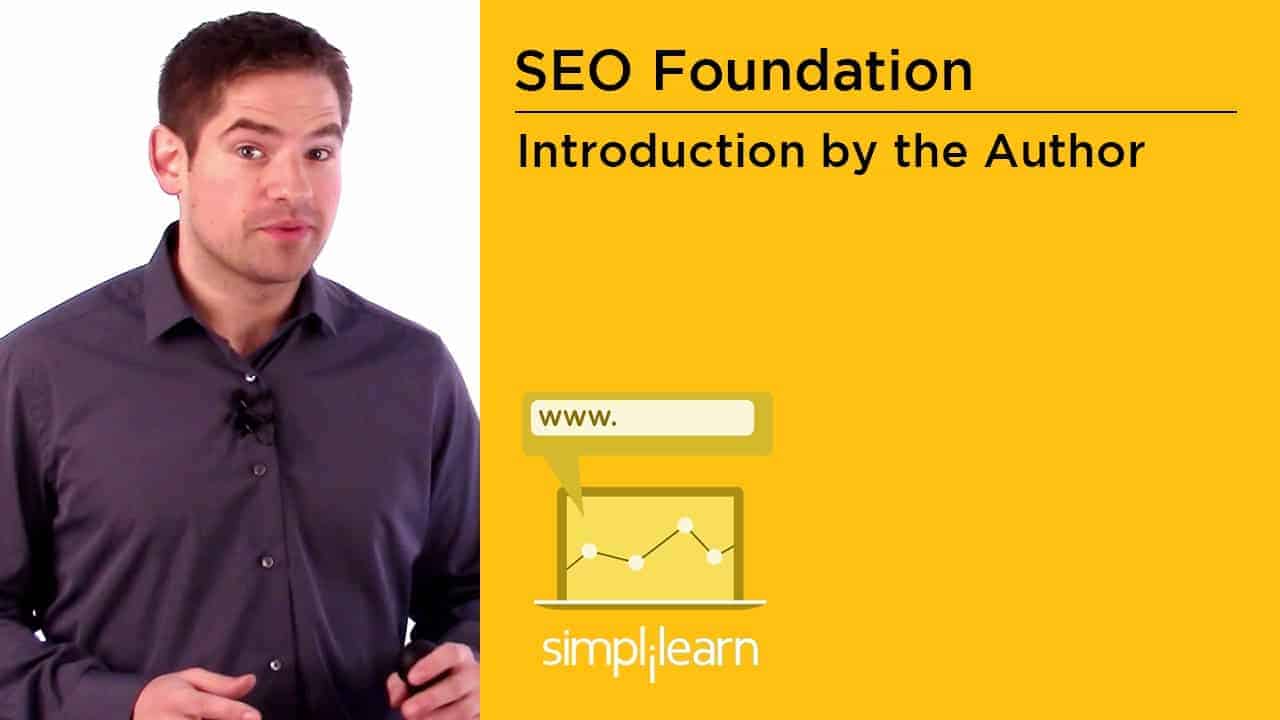 Learning Path:
DMCA (foundation in digital marketing)
Advanced SEO Tools and Techniques
Advanced Content Marketing
Course in Advanced Web Analytics
Some people may think that the $1,199 price tag is a bit much but the program comes with a lot of benefits. Most importantly, Graduates from this particular course will be positioned in high demand positions like: SEO manager, content marketing specialist and more.
Some of the benefits that are offered in this course:
More than 35 live online classes coordinated by expert trainers.
Access to high-quality eLearning content.
Simulation exams.
Monthly mentoring sessions by thought leader.
An iPad mini to easily access the course.
3. The American Marketing Association eLearning Modules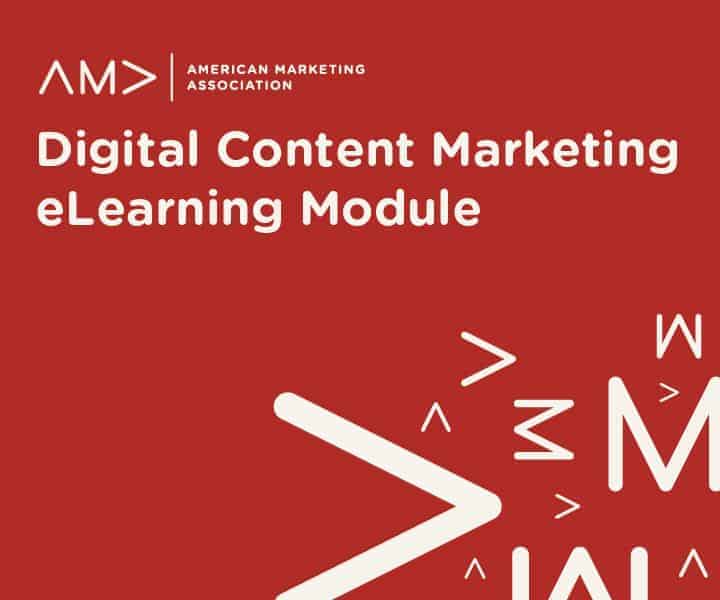 All you need is an hour to finish this course. When it comes to introductory courses, this is one of the best online digital marketing courses there is. The AMA offers an online series of eLearning certificate modules that cover a lot of ground in digital marketing. Certificates include social media, e-mail, content and mobile marketing, and also web and digital analytics.
The American Marketing Association certificates are known to be interactive with constant knowledge checks and analysis of case studies. At each module's end, an assessment comprised of ten questions gives you certification for completing the module. Score is added as education units in AMA's Professional Certified Marketer Credential. The cost of each module is 100$ for members and 130$ for non-members.
4. Google Online Marketing Challenge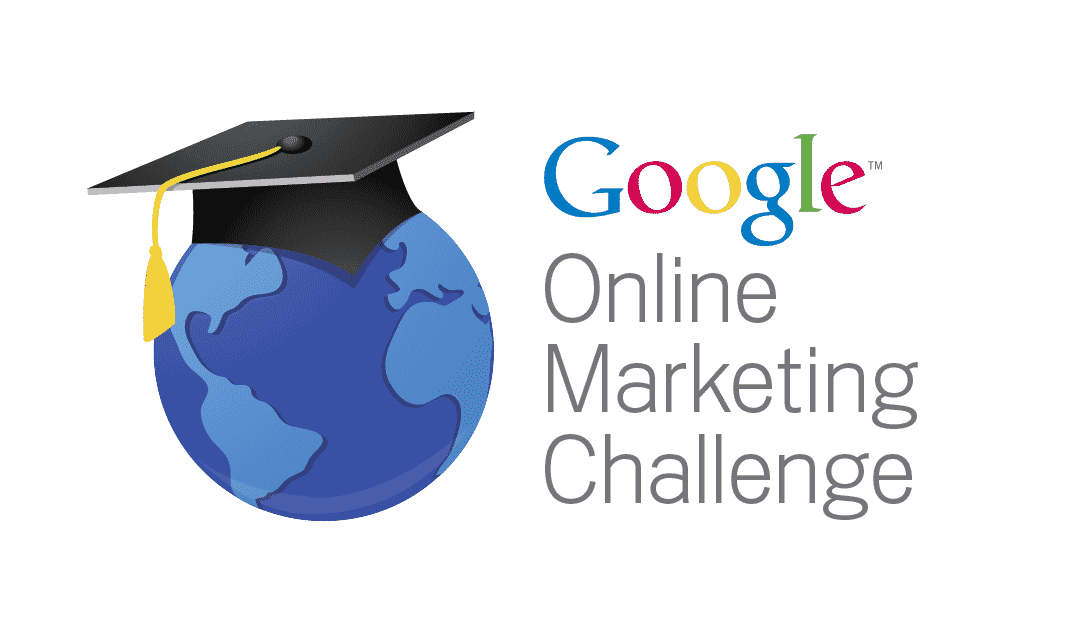 Who is better than Google to give online digital marketing courses? Google only offers certifications in Google Adwords, Analytics, and Apps. However, this doesn't mean that just because this course doesn't have a certification then it's any less than the courses. Google Online Marketing Challenge offers one of the most comprehensive online digital marketing courses there is. It has many modules like; search engine marketing, search advertisement, display advertisement, mobile, social and analytics. All for the stunning price of ZERO dollars, completely free.
What sets Google apart from different courses is this marketing challenge. Google gives learners a 250 USD Google Adwords budget to run a digital advertising campaign. It has to be for a business or a non-profit. The best and most successful learners get rewarded by Google. Giving learners the chance to not only participate in free online digital marketing courses but also engage in a competitive first-hand and a real-world experience.