Even if you haven't spotted any augmented reality examples out and about, if your business sells a product visually or you use social media marketing it could pay to get ahead of this rising trend.
Augmented reality allows your virtual product to be seen, on a phone or tablet screen, placed in the potential customer's real life world.
So, a buyer could 'try on' sunglasses or see how a piece of furniture looks in their home.
If you've ever seen someone playing Pokemon Go, you're already familiar with AR! Clearly, a powerful tool for bringing your business to life for your audience.
Let's take a closer look at just how – surprisingly – old  this technology is AND a recent development that could mark a huge AR resurgence in marketing.
Once you've read this see our FREE guides to AR, future augmented reality trends AND how AR impacts advertising: 
Types of Augmented Reality | Augmented Reality Future Trends | Advertising with Augmented Reality | What Is Augmented Reality
Source: Pokemon Go YouTube– Pokemon Go Trailer- A Great AR Example
Too Big a Trend to Ignore?
If you're thinking "we're just a car dealership", "an independent shop like ours doesn't need this" or "our customers won't get it"…think again.
Much the same as luxury cars often introduce technology you'll soon seen tricking down to cheaper vehicles, big-budget marketing trends often end up being a necessity for much smaller businesses.
Why? Because a – say – high-cost Coca-Cola Facebook campaign is targeted at the same customers on the same platform where your potential buyers are found.
So, when their online experience of Facebook users starts to change, their behaviour changes and their expectation changes. This happened, for example, with video and will happen with voice search.
Some trends you can ignore. But some trends you can't bypass forever.
Is it better for your business to get in front of augmented reality now instead of playing catch-up later? Here's some examples of iconic AR use to spark some inspiration.
The Past Masters of Augmented Reality
Car Brands – In-Car Experience
Turning again to the example of the car sales industry, car manufacturers were among the first to use AR by unlocking its abilities promote new cars. And they were using VR (using 360 degree headsets) ahead of the curve too.
The next prediction for the motor trade is that car makers will find a way to use augmented reality in cars themselves. Imagine directions and warnings overlaid with your actual view as you drive.
Another sign that how consumers interact with technology is ever-changing, meaning how they'll interact with your business online is ever-changing too.
Ikea – Swedish Innovation
Famously, in 2017 Ikea created an app allowing customers to see how a sofa or a table will look in their own home.
By viewing a room through a device camera and using the Ikea app, the products can be seen in place. A superb 'try before you buy' feature.
The app is a much more impressive AR example than a previous Ikea attempt an incredible six years ago.
The timescales involved in Ikea's time with AR shows proves that no business can say they didn't see the AR trend coming!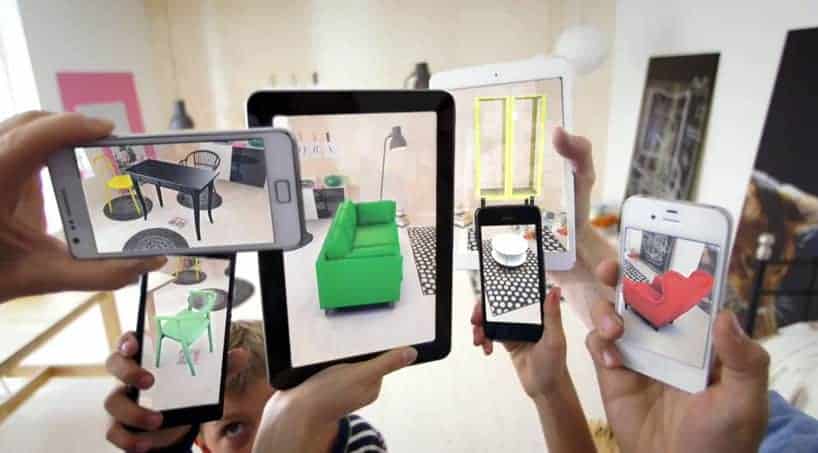 TopShop – An Early Adopter
In fact, in 2011 – yes, 2011 – TopShop introduced virtual changing booths allowing customers to see how a digital version of an item of stock would look being worn.
All without changing room queues or carrying bundles of clothes around.
This blurring of the lines between the products on the shelves and, say, products still in the warehouse could be very big news in the future for some retailers.
Converse – Ahead of the Curve
Way back in 2010, even, Converse were using a simple app to harness AR to sell their shoes.
The concept was simple: use your device to see a selected Converse show on your foot, share the image with friends and click to buy.
Like TopShop, Converse were ahead of technology – right where their customers could be found – and kept one step ahead. Instead of reacting to change AFTER their audience.
Unmissable quick read What Is? guides… World Wide Web | Android | CMS | WordPress | Alexa | Web Designing | eMarketing | IGTV | Display Advertising | PPC | Web Development | Blog | Digital Marketing | SEO | Snapchat | Online Advertising 
The Augmented Reality Revival (Is Now the Time to Act?)
So far, so last decade! 
Not quite. The big news for AR has come by way of of Facebook.
The social media network remains a very big noise for those out to reach their audience online.
Not only did Facebook push AR heavily for developers in 2017, the social giant is now (at the time of writing) trialling augmented reality ads right in your news feed.
They said: "We will begin testing AR ads with some additional advertisers, such as Sephora and others in fashion accessories, cosmetics, furniture, gaming and entertainment, and we plan to roll out AR ads more broadly to other industries over the course of the year."
Let's keep in mind that Google have long since set out their stall with Google Lens – allowing you read signs and identity real-world items. Meanwhile, Apple's ARKIt for IOS, released to support the rise of AR, is well established.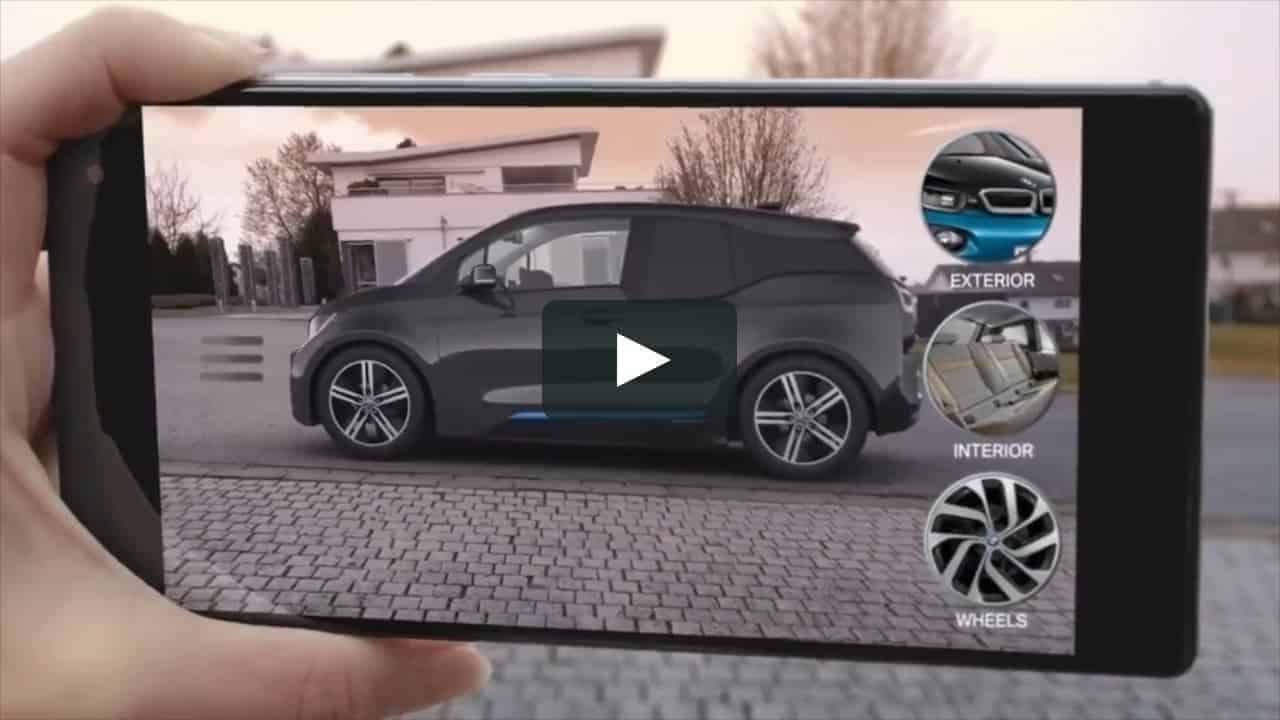 Summary:
In the digital world, some trends can't be ignored forever. That's because they 'trickle down' from the global companies, with their global budgets, and eventually end up being seen as a norm by your customers.
Still in doubt? The Snapchat social platform, which defined AR use with its iconic 'filters', has 190 million daily active users. Every one will be familiar enough with AR to embrace its use by your brand.
You may not be able to 'wait and see' with AR for much longer.
Just think: making an impression on your customers NOW by finding a way to leverage AR could make your company a talking point while there's still some novelty and surprise value left in augmented reality.

Good luck!
PS – Want to test out some basic AR right now? Simply swipe right in your Facebook app and press the 'spiral' icon. Then draw on the screen and move around to see a quick, easy AR demo.
Once you've read this see our FREE guides to AR, future augmented reality trends AND how AR impacts advertising: 
Types of Augmented Reality | Augmented Reality Future Trends | Advertising with Augmented Reality | What Is Augmented Reality
Our ProfileTree knowledge archive… Company Brand | Digital Marketing Career | How to be a Successful YouTuber | SEO Explained | Must- Have Digital Tools | Digital Marketing Guide | Yoast Academy- Learn SEO | Password Security Tips | Benefits of Blogging | Business Strategy | Top Social Media Sites | Content Marketing Tips | Social Media Guide | Readability | Ultimate Digital FAQ Part 1 & Part 2 | Understanding Google